Iced matcha latte sweetened with strawberry simple syrup. This iced strawberry matcha latte is perfect for the last of the summer heat.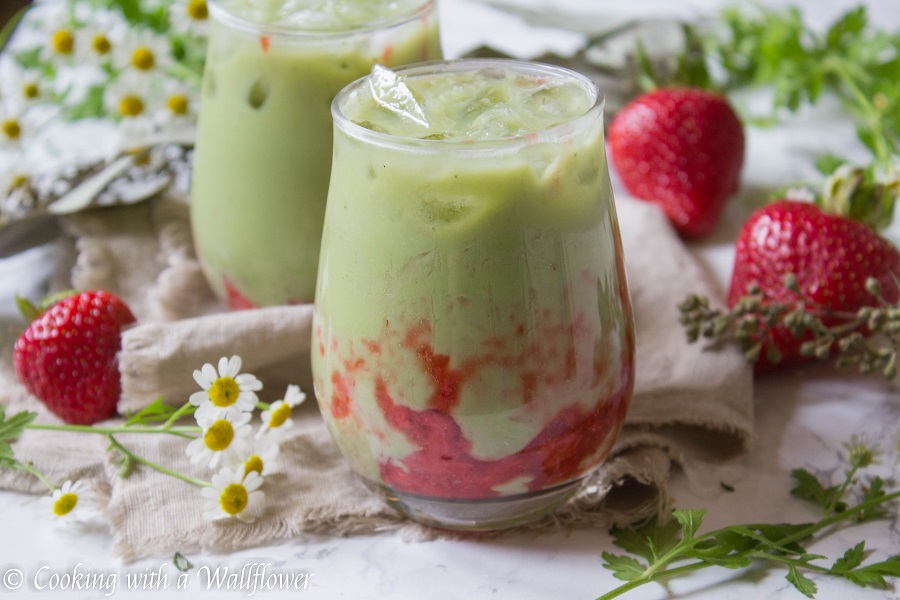 Have I ever mentioned that I have an obsession with milk tea?
For awhile, I was drinking milk tea all the time. It was just so addictive and perfect for a warm summer day. My friends and I would find any excuse to stop at the milk tea shop after classes. Boba milk tea with snacks for studying, milk tea for destressing after a long day of classes, milk tea for celebrating a successful day in clinic, milk tea because it's hot outside. Milk tea just because. Like I said, any reason at all. Lol
This iced strawberry matcha latte is actually a play on Boba Guys' Strawberry Matcha Latte. If you're a fan of matcha lattes and strawberries, this drink is most definitely for you. You can taste the earthiness of the matcha, which makes matcha so unique. And you can taste the sweetness of the strawberries. The combination of both matcha and strawberries together is sooo delicious, and the perfect treat for the last of the warm days.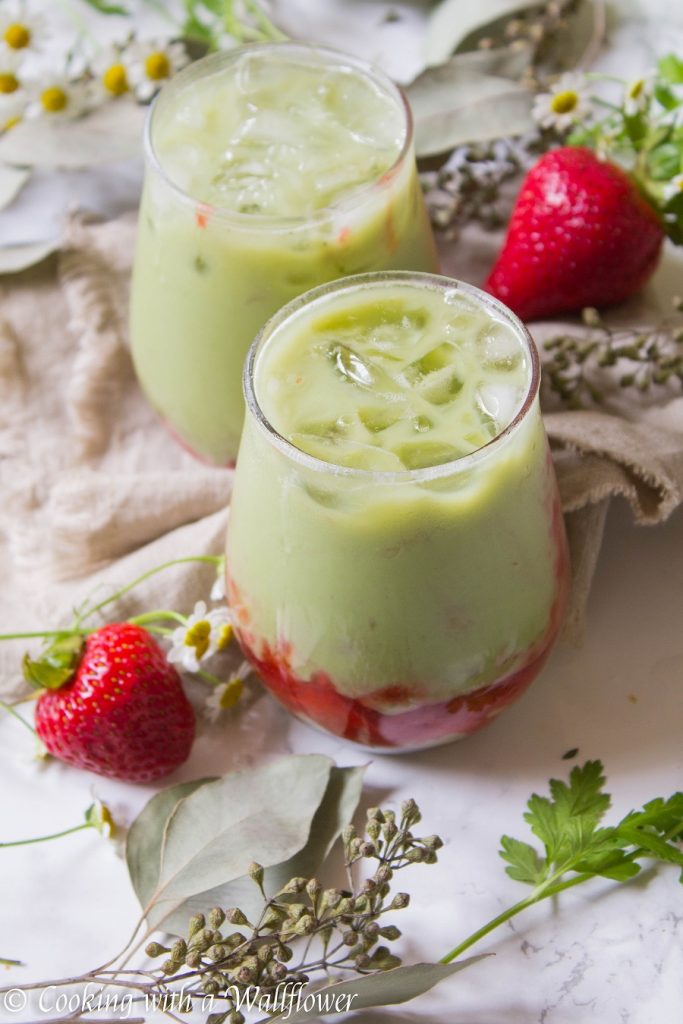 All this drink needs is a simple strawberry jam and classic matcha latte.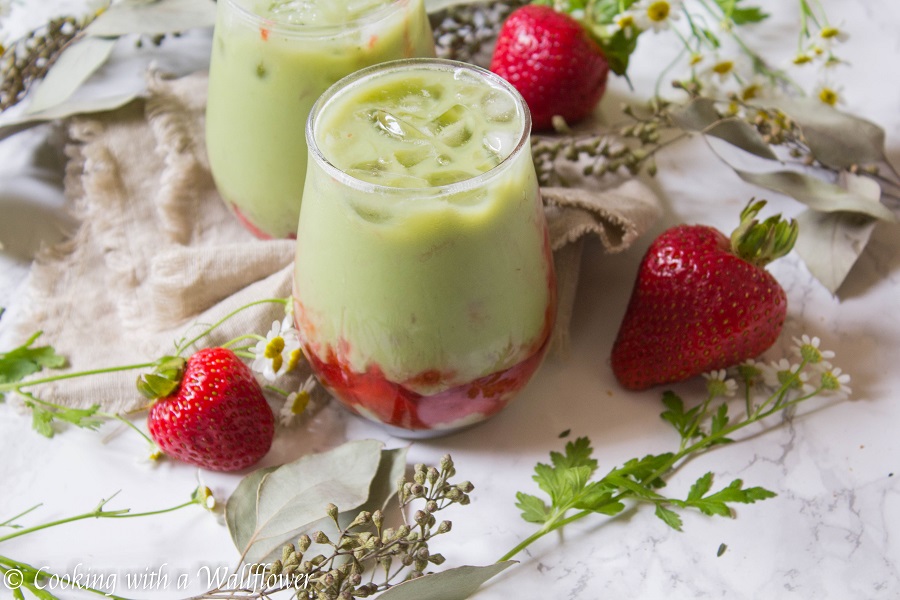 You can make a quick strawberry jam on the stove top in minutes with fresh strawberries, water, and sugar. Once the jam has cooled, you can add it to the bottom of your serving glass.
A classic matcha latte made of almond milk and matcha powder. Just whisk the ingredients together until smooth.
Pour the matcha latte over the strawberry jam. Add crushed ice on top.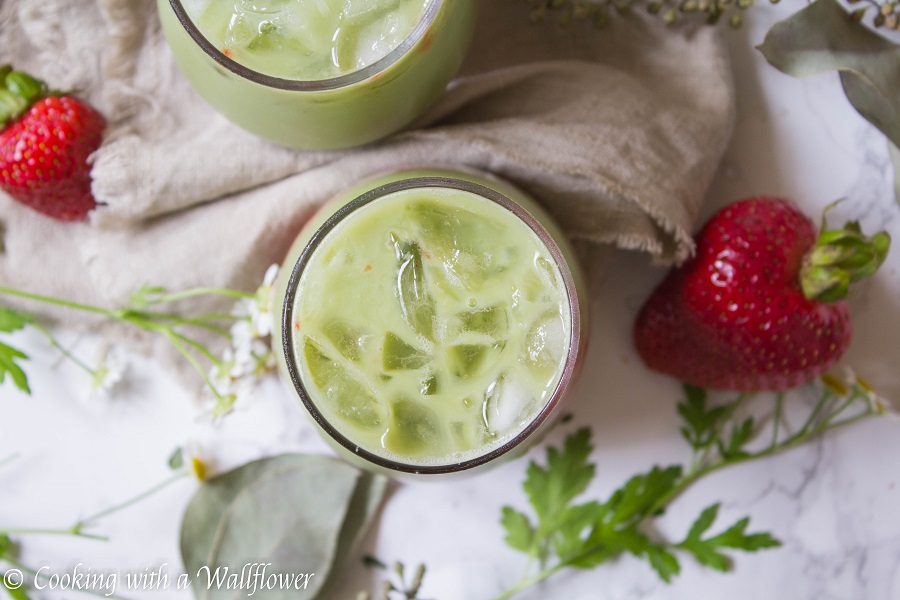 Serve the iced strawberry matcha00 latte cold.
Enjoy!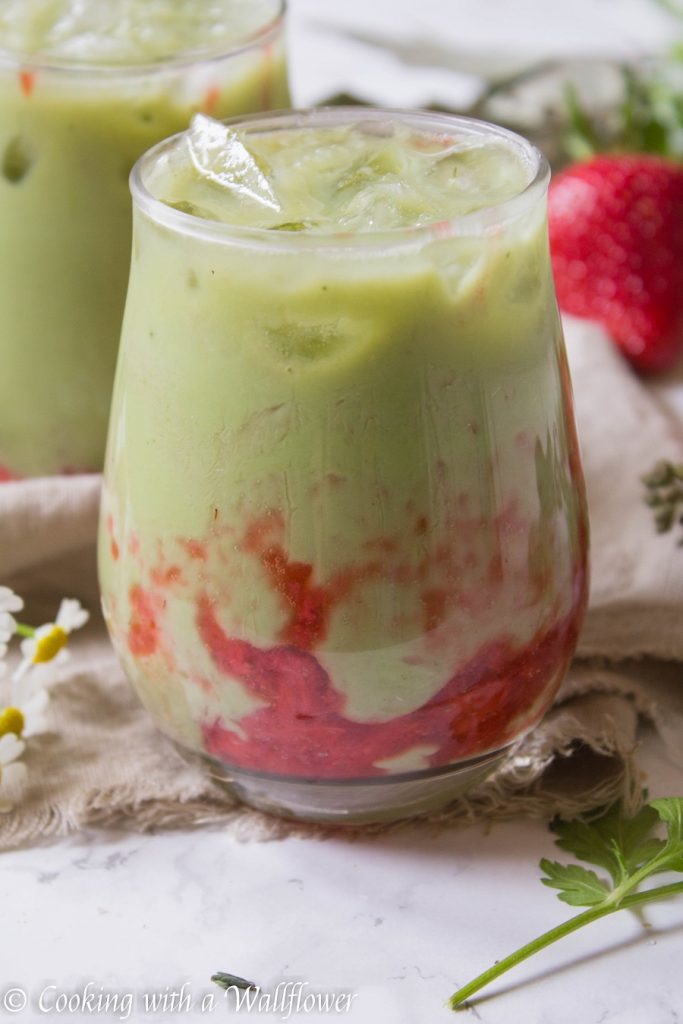 You can find the recipe for this iced strawberry matcha latte over at Ask Anna where I contribute a post monthly.