I discovered a new dessert place near Union Square called One65 Patisserie and Boutique! They have the prettiest desserts with unique flavors. And I couldn't resist getting a few of their macarons to try. There were so many flavors to pick from, but I think my favorite has to be the rose lychee.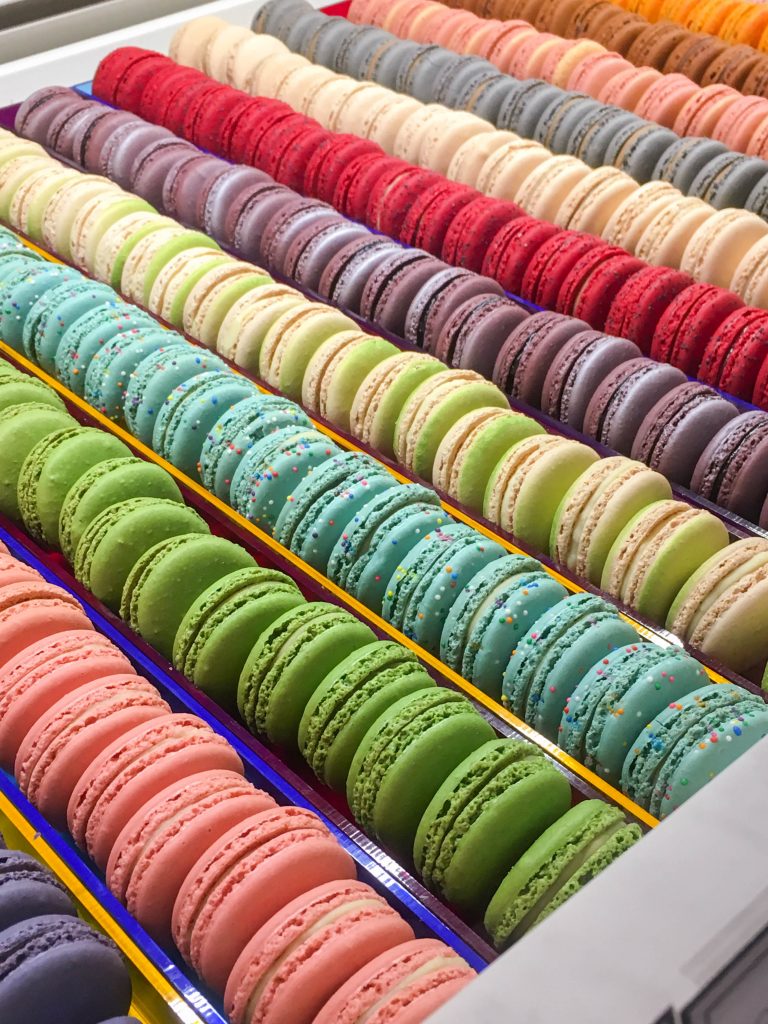 In this week's finds….
I have never had antojitos. But soft tortilla filled wth cream cheese, peppers, onions, cheese, and spices sound sooo amazing. And I can't wait to try it.
How dreamy is this matcha cake with whipped cream frosting?
These chocolate peanut butter radio bars look soo decadent and perfect for dessert.
It's finally fall and I'm all about the fall flavors. This fall harvest barley bowl sound soo amazing and more than perfect for a weeknight dinner.
Oh my gosh. This lemon butter chicken sounds soo amazing and takes just 30 minutes to make.
Seriously drooling over these aloha pan nachos! I mean, nachos for dinner? Yes, please.
How refreshing does this sparkling blackberry mocktail sound?
I'm obsessed with shishito peppers and this blistered shishito peppers with lemon and garlic sound sooo good to me right now.
This apple cinnamon bundt cake with salted caramel swirls is so perfect for fall.
How delicious does this vegan pesto pasta with chanterelles look?
I love all sorts of quiche because they're easy to make and make great leftovers. This ham, cheddar, and broccoli quiche sounds amazing.
How pretty is this three layer vegan blackberry and gin cake?
I cannot wait to try this apple cinnamon coffee cake! I mean, it can be breakfast or dessert!
Omg. These apple fritter donuts!
I love that this Thai quinoa salad with miso peanut dressing is perfect for work lunch.
I seriously need this pistachio rose cream tart in my life.