A delicious breakfast casserole filled with eggs, bacon, and roasted vegetables. This Roasted Vegetable, Bacon, and Egg Breakfast Casserole is the perfect comfort food for cold winter mornings.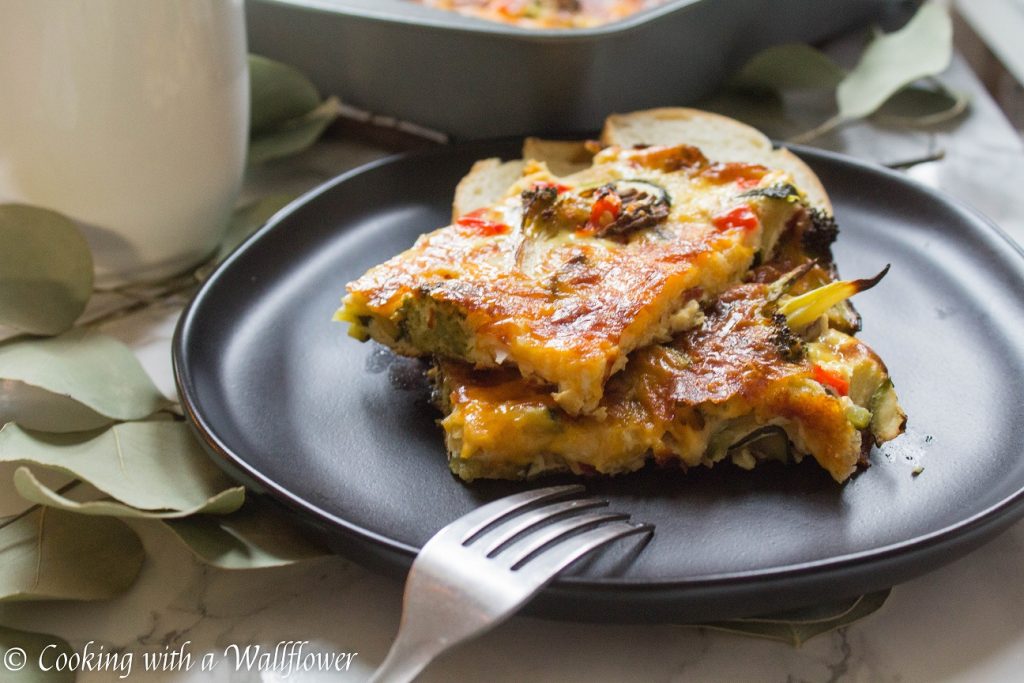 Lately, I feel like it's all about the breakfast. Have you noticed that recently too?
I think I'm trying to make breakfast a part of my daily routine. It is soo hard. Most days, I wake up, brush, change, grab my lunch from the fridge, and leave the house. All within the span of 14-16 minutes. How I manage that almost every day is beyond me. And how I manage that during the winter when it's cold, foggy, and wet is seriously a miracle because I always want to linger in bed a little longer. Who doesn't, right?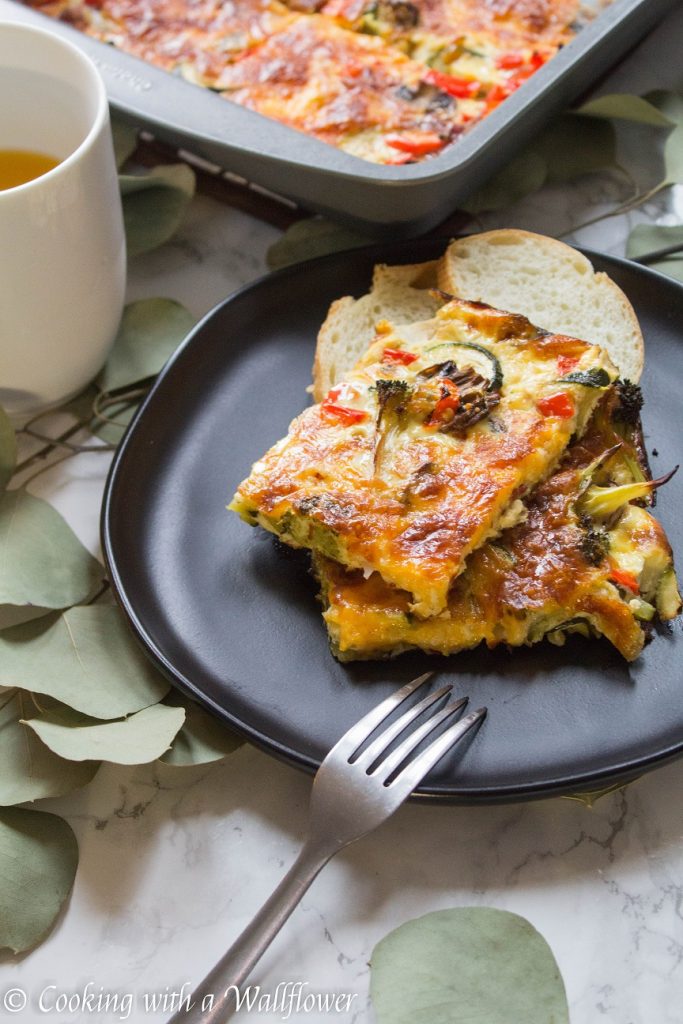 But I want to add breakfast into my daily routine. At least, I want to try to have breakfast a couple days a week to start. But with so little time between when I wake up and when I leave the house, I don't always have time to make breakfast. Even if it's just toast and eggs.
So sometimes, I make a large batch of breakfast foods so that I can just grab and go. Maybe that's breads like this cranberry orange bread or this blueberry bread. Maybe it's a slice of quiche. Or maybe it's a slice of this roasted vegetable, bacon, and egg breakfast casserole.
I cannot help but love this dish. One, it's filled with a ton of veggies. Two, there's bacon. Three, there's lots of eggs. Four, all that cheesy goodness. My life is now complete. All I have to do is pack a slice in a container the night before, and then in the morning, grab the container along with my lunch.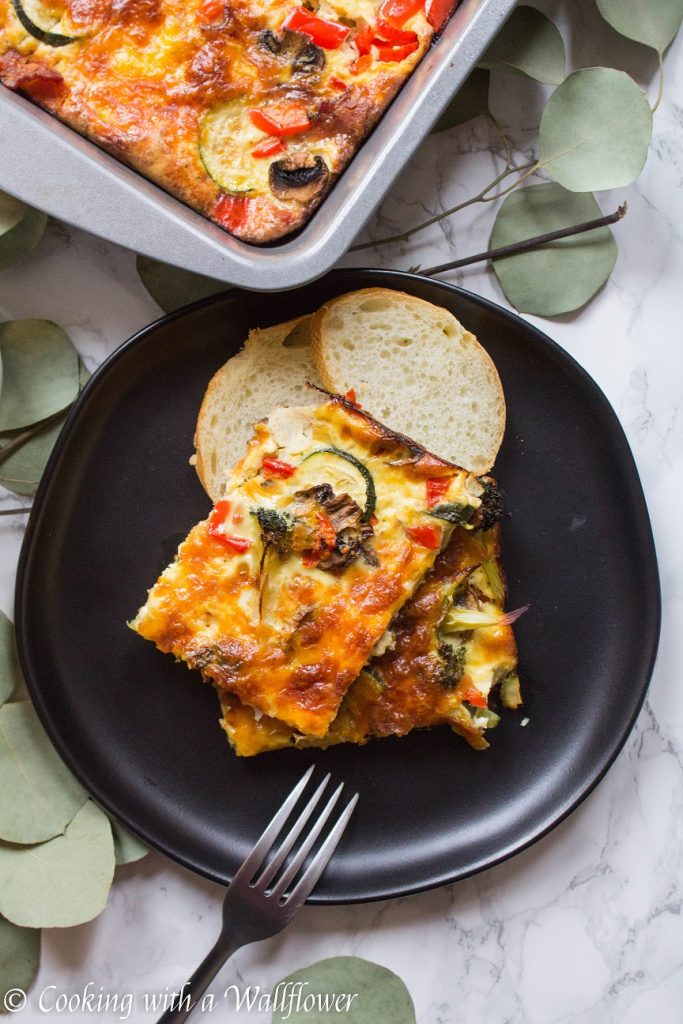 I can always heat my breakfast casserole at work and eat while I review my schedule for the day. That way, I won't be late leaving the house and still have time to enjoy my breakfast.
All you have to do is roast the veggies and cook the bacon. I highly recommend baking the bacon in the oven. It takes a little longer than cooking in a skillet. But if you have the time, it's soo worth the wait. Why? Because there's no splattering and very little of a mess. And that means everything to me because the thing I dislike the most about cooking is the cleaning.
Once the roasted veggies and bacon are cooked, mix them with eggs, heavy cream, milk, shredded cheese, and salt. Then you bake them in the oven for 35-40 minutes.
You can find the full recipe over at Ask Anna, where I contribute a recipe every month.
Enjoy!