A new chocolate shop opened in SF recently called Ginger Elizabeth. All the chocolates, macarons, and desserts are hand made. So it's a little pricier. But they have the most amazing flavors. I enjoyed all the macarons. My favorite is either the yuzu marmalade or the rose and butter caramel.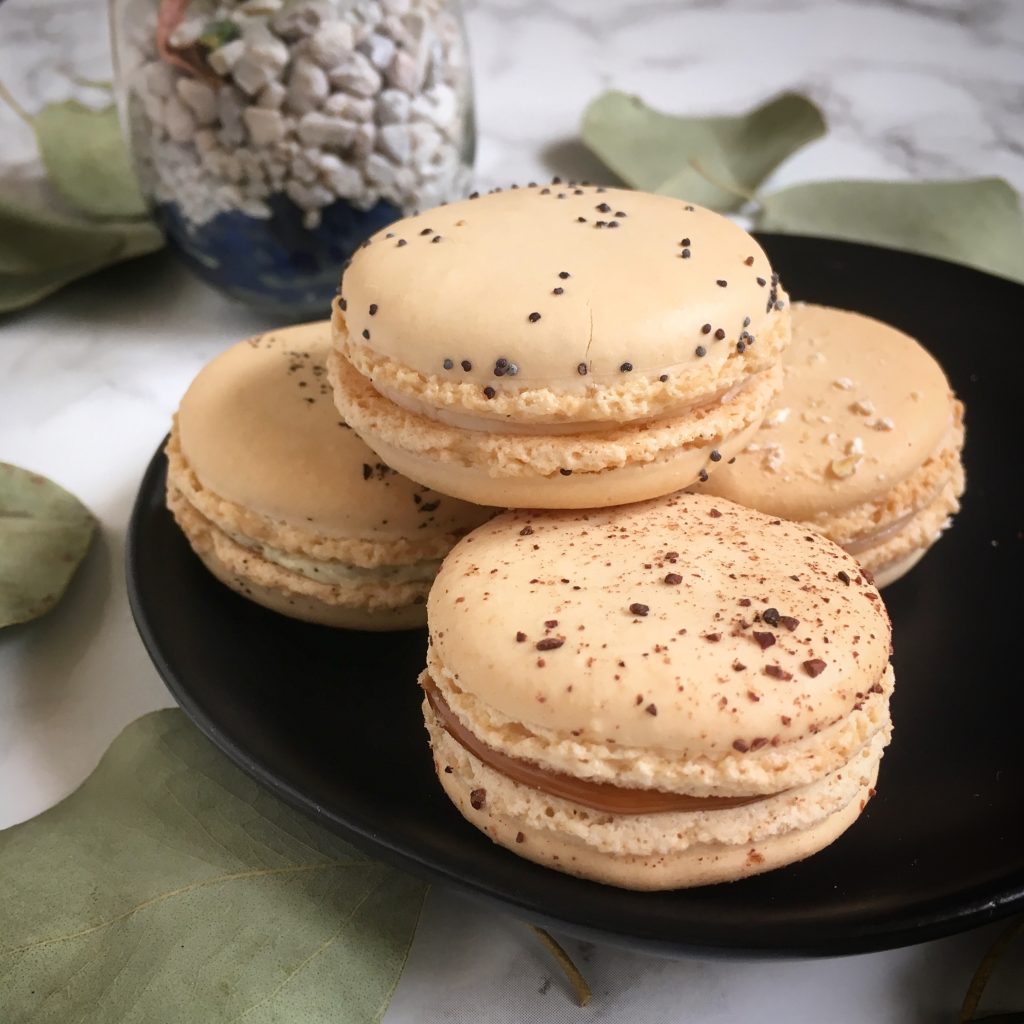 We're in Las Vegas this weekend for my cousin's bachelorette party. Just a quick weekend trip, but our days are packed with all these activities we want to do and places to eat. Lots of places to eat. One of which is a buffet. I'll be sharing photos on my Instagram feed.
This week was SF Restaurant Week, where participating fine dining restaurants create a prix fixe menu for about $40 so that you can try dishes that you might not be able to try otherwise. My sisters and I decided to try Toy Soldier, a new restaurant in the French quarter of SF. And I think I just discovered my favorite place for New England clam chowder in the city.
In this week's finds…
These soft cream cheese cookies with nutella glaze sound soo delish and the perfect indulgence.
How gorgeous are these Kombucha Sangrias?
These Mexican hot chocolate fudge bites sounds so decadent and perfect for gift giving.
It's been so ridiculously cold lately, more so for some of us than others. So it's definitely soup season. Doesn't this thick and hearty minestrone soup sound perfect for the winter?
This Asian chicken noodle soup looks so warm and comforting.
Um, have you ever had hot pot before? I've only had the Asian hot pots. But I came across this Mexican Hot Pot with Avocado Crema and now I really really want some.
Omg! This blood orange chocolate cake has all my favorite ingredients!
How cute are these sweet unicorn chex mix? They'd be perfect as a gift!
I need to try these buffalo cauliflower wings soon.
How delicious does this 20 minute caribbean shrimp tacos with roasted jalapeno pineapple salsa sound? It's the perfect way to add se festiveness to our gloomy win