Brussels sprouts tossed in honey, sesame oil, and soy sauce then roasted. These roasted honey sesame Brussels sprouts are so delicious and great as a side.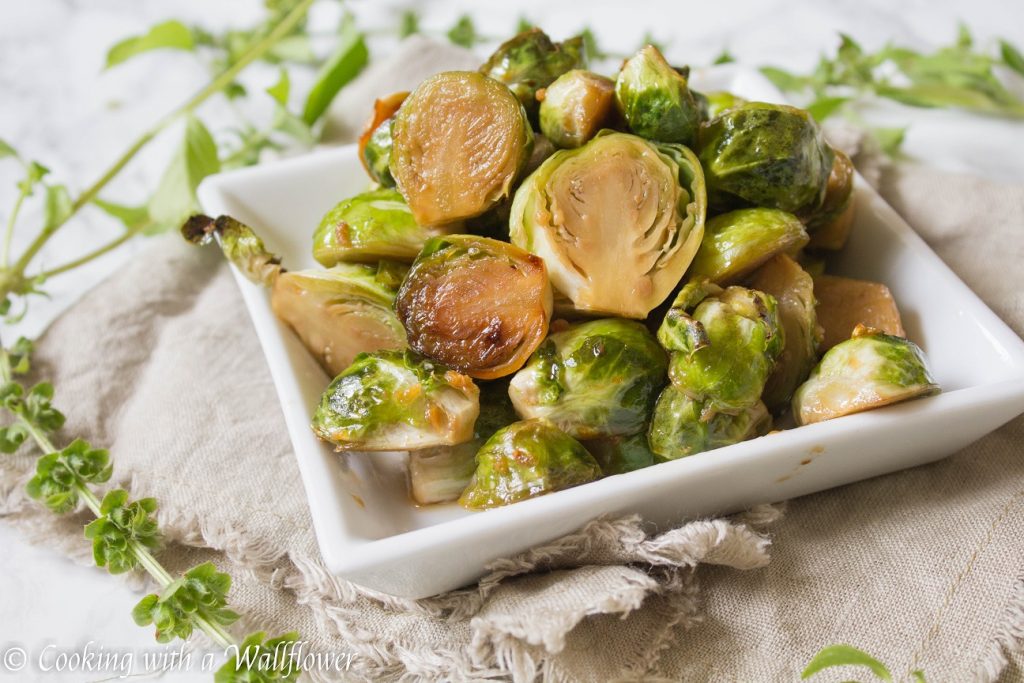 Happy Monday!
I hope you had a great weekend! It was the last weekend of summer. Can you believe it?
As much as I've going to miss all of the amazing summer produce, especially the berries and stone fruits, I am super excited about all the warm and cozy meals we're about to share together in the fall.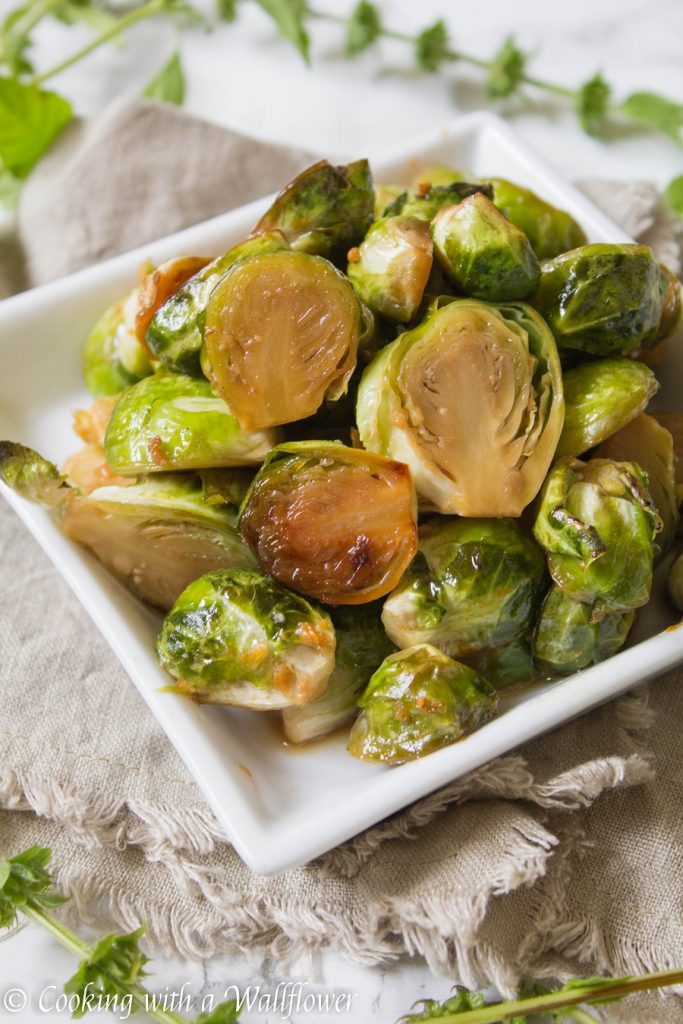 There's something about fall meals that's just so comforting. And it's also my favorite time of year to cook and become inspired. There never seems to be enough time during the fall to share all the food I want to share! Trust me, I'm already thinking about Thanksgiving dinner. And um, Hallmark Christmas movies. Because for me, they go hand in hand.
Today, I wanted to share with you these Roasted Honey Sesame Brussels Sprouts! Although you can find Brussels sprouts all year round, for some reason they always remind me of fall. So this is the perfect time to experiment with flavor and create unique dishes to share.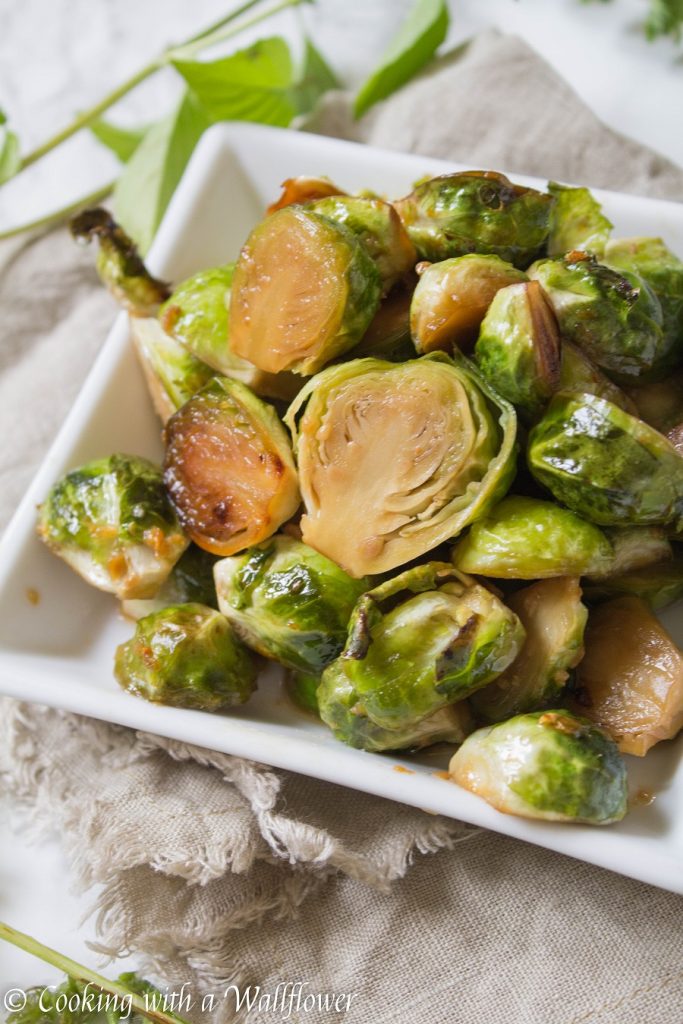 I know not everyone loves brussels sprouts, but I'm not one of them. I actually had brussels sprouts for the first time a few years ago. At a salad bar in the school's cafeteria of all places. But that one taste was all I needed to convince me that roasted brussels sprouts are needed in my life.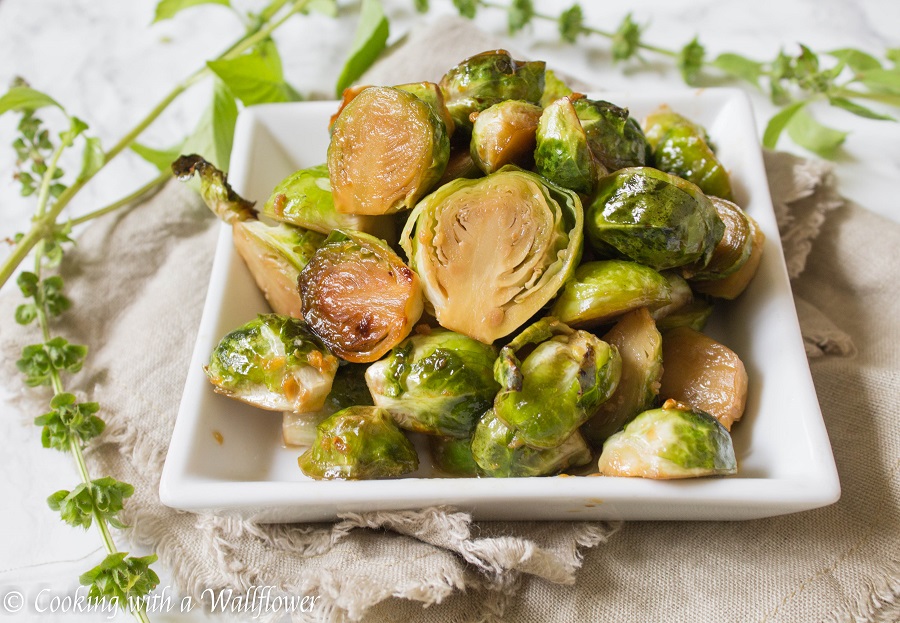 These brussels sprouts are tossed in sesame oil, soy sauce, honey, and olive oil, and then roasted with minced garlic until slightly charred. Super simple ingredients with minimal preparation but so much flavor. I think you'll love this twist in flavor as much as I do.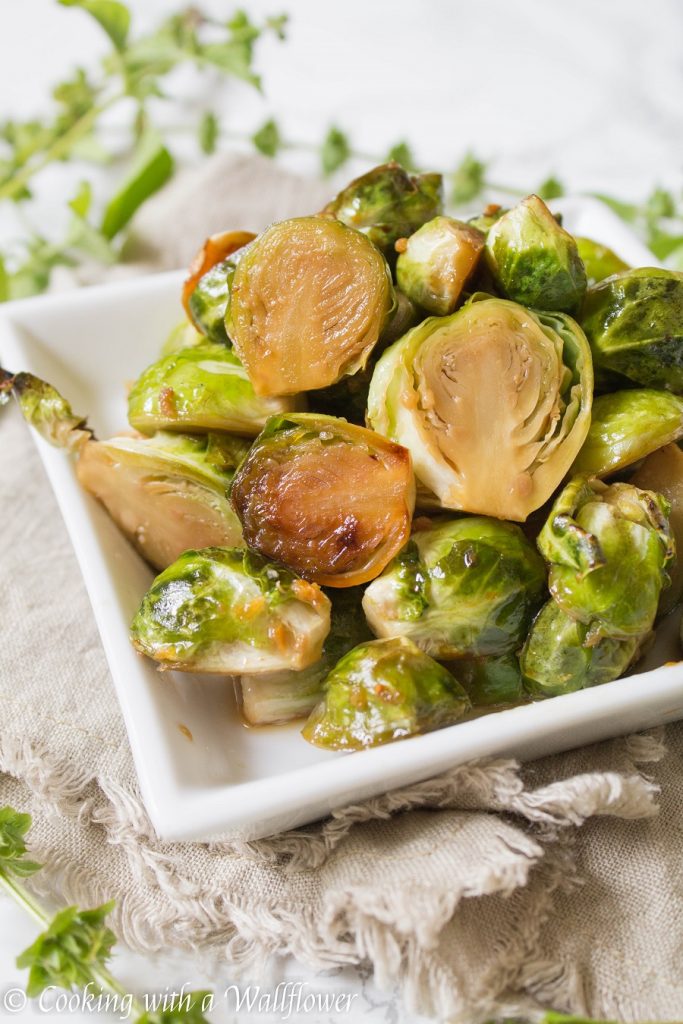 You can find this Roasted Honey Sesame Brussels Sprouts recipe over at Ask Anna where I contribute recipes every month.
Enjoy!