Less than a week left until fall!
Are you excited as I am? There's something about fall that I just absolutely love. Maybe it's all the cozy meals or maybe it's all the festivities that come with fall. Whatever it is, I'm excited. And so ready for fall foods.
In the meantime, I've been stocking up on all of these tomatoes at the farmer's market. My favorite are the gorgeous heirloom tomatoes and the super sweet dry farmed early girl tomatoes.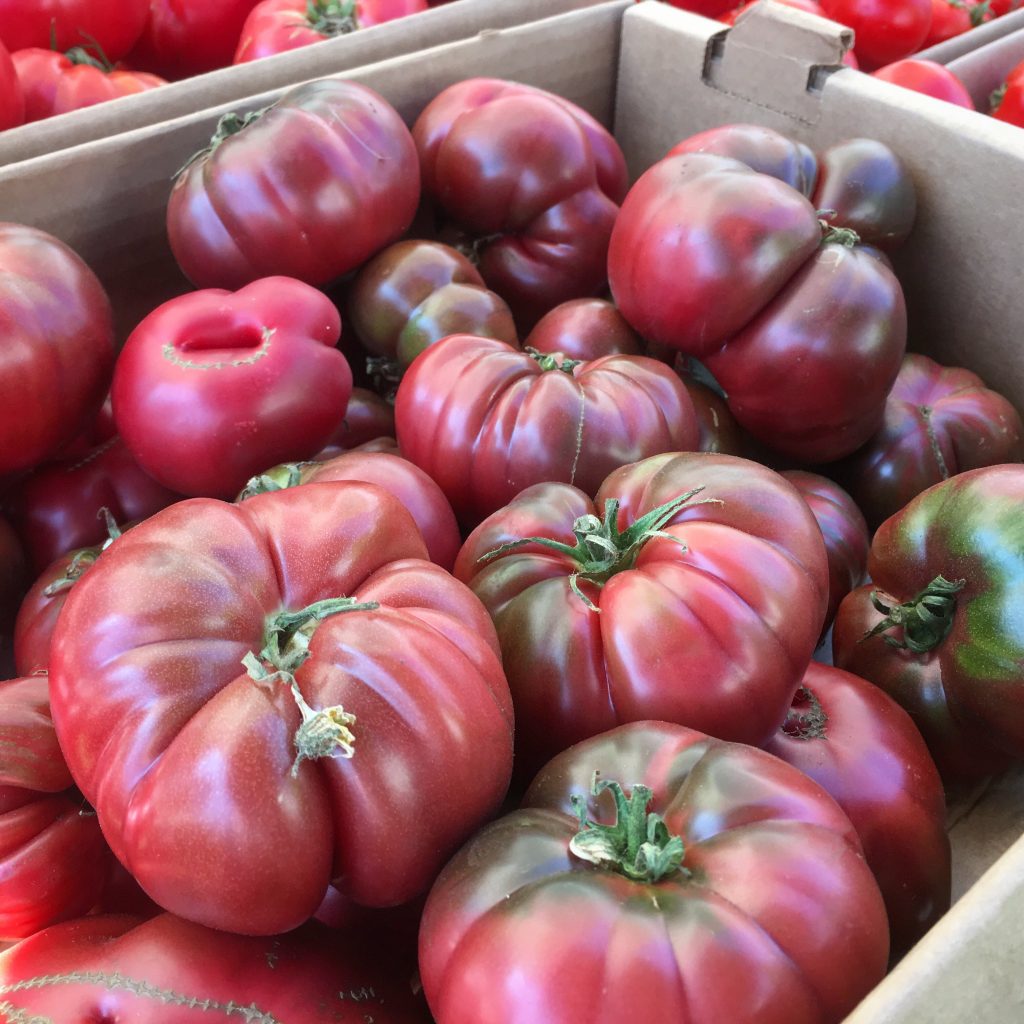 In this week's finds…
These caramel apple spice thumbprint cookies sound soo delish and perfect for fall which officially starts just days away. Are you excited as I am?
This honeycrisp apple pandowdy looks sooo good. I have never had a pandowdy, but I'm thinking that I'm going to obsessed with it as much as I am with pie.
What says fall better than this salted caramel pumpkin spice latte?
Oh my gosh. How gorgeous is this pan roasted pomegranate glazed salmon? It'd be perfect for a weeknight dinner or for entertaining your family and friends.
My mouth is watering over these modern scotcheroos. Just saying.
I cannot wait to try this harvest tomato and butternut squash dal.
How delicious does this roasted lemon basil butter salmon with burst tomatoes look?
Hot chocolate and toasted marshmallow pots de creme! Yes, please.
These double chocolate chunk cookies are both vegan and gluten free.
This vegan tomato basil risotto looks absolutely delicious and fresh!
I seriously need to try this rosemary chicken avocado and bacon salad.
This basic garlic butter tomato sauce is going to be a staple in my life.
Caramelized onion dip sounds perfect for entertaining.
These maple cupcakes sound delicious and it's naturally sweetened.
How pretty and festive are these funfetti coconut macaroons