Overnight chia pudding made with chia seeds, coconut milk, and a little sugar then topped with fresh strawberries and shredded dried coconut. This overnight strawberry coconut chia pudding is simple and delicious.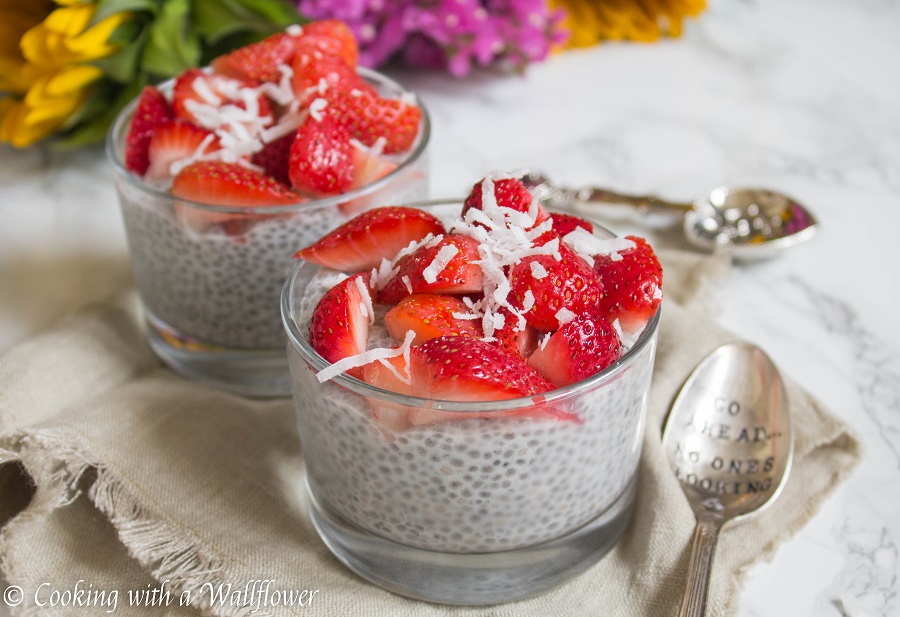 I've been dreaming of frozen butterbeer since coming back from our trip to Universal Studios and the Wizarding World of Harry Potter.
Does anyone know how to make butterbeer? Because I really really want to learn how to make them. That way I can indulge in them whenever I want rather than wait to go back to Southern California. =)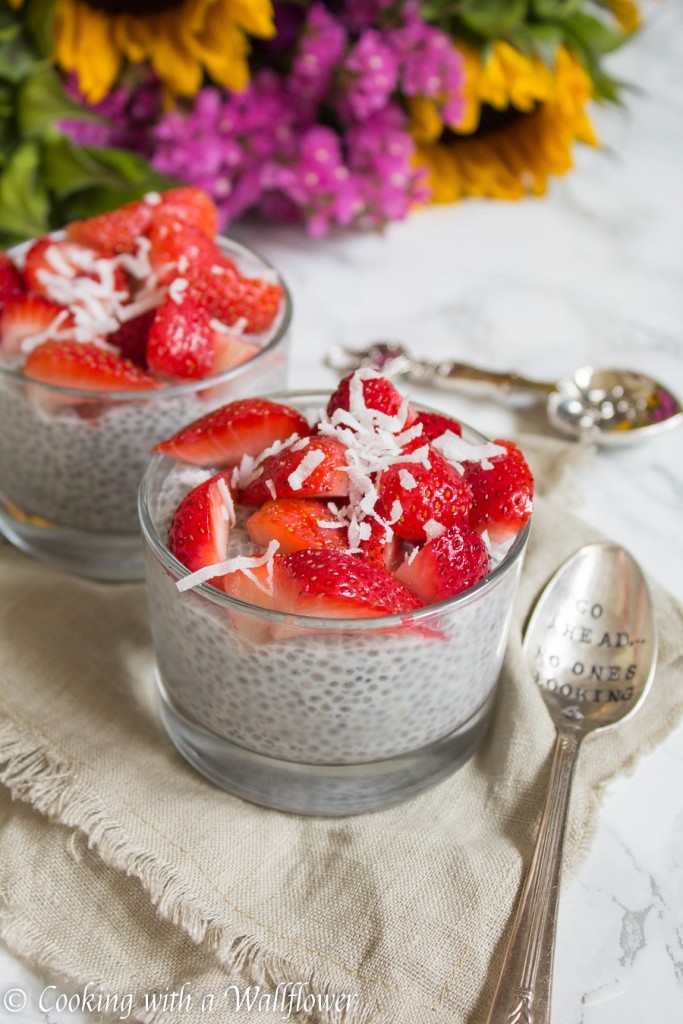 I don't know what I'd do without chia puddings to start my early mornings.
That's not to say that I eat chia puddings every single morning. I don't. Some days, it could be chia pudding. Other mornings it could be a muffin, a croissant, a scone, a giant chocolate chip cookie, or even better a peanut butter, jelly, and banana toast.
But chia puddings are so easy to make and customize. I can just grab a small jar of chia pudding from the fridge, a spoon from the drawer, and walk out the door to catch my bus to work.
Breakfast on the go is a huge part of my life these days. Can you tell?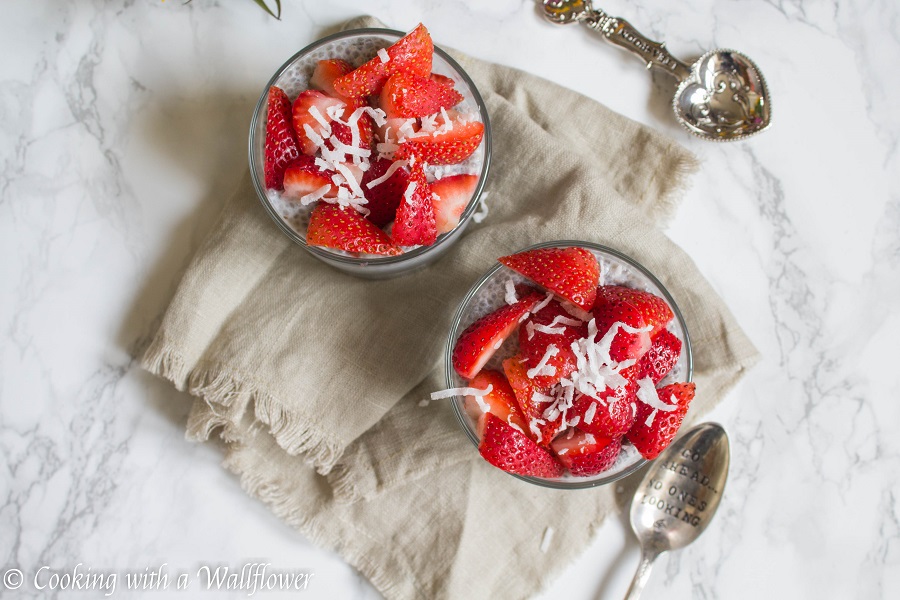 If you're not sure this is the perfect combination for you, don't worry. I have so many other combinations for you to try.
But if you're a fan of coconut, this version of overnight chia pudding is perfect for you.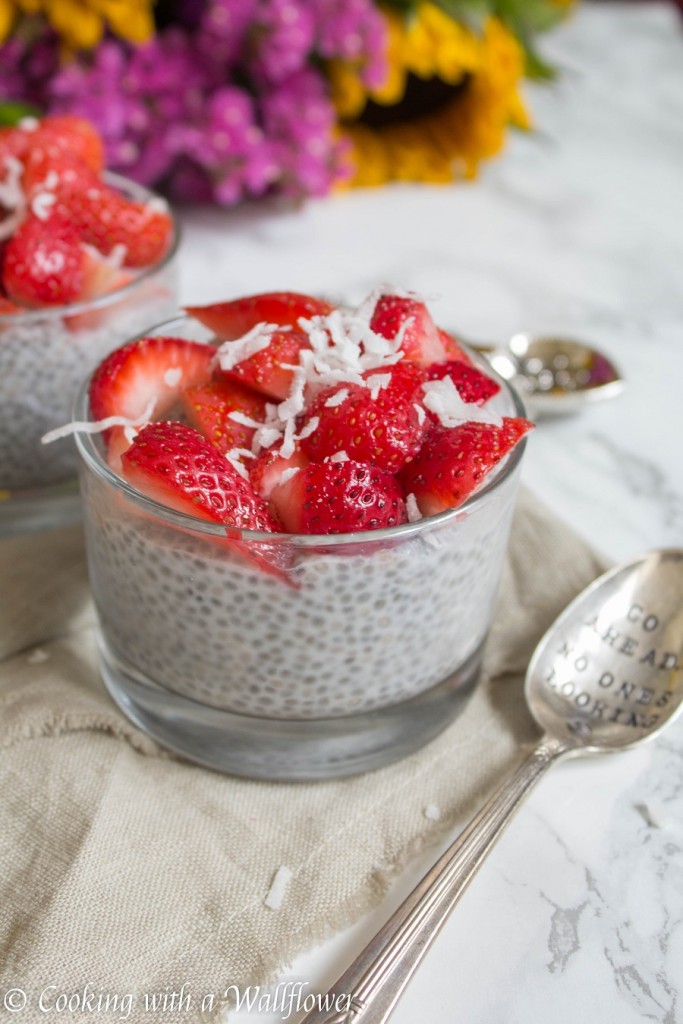 The slightly sweetened coconut chia pudding is creamy and a little tropical too. Topped with fresh sweet strawberries and dried shredded coconut, this chia pudding makes a simple yet absolutely delicious breakfast.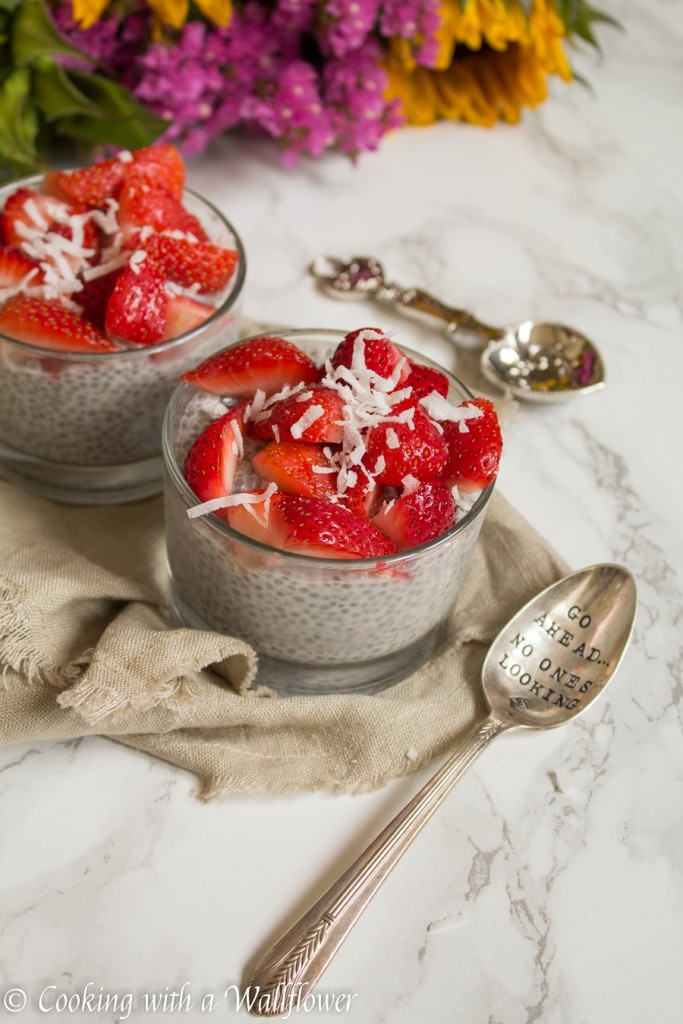 You can find the recipe for this Overnight Strawberry Coconut Chia Pudding over at Ask Anna where I contribute monthly.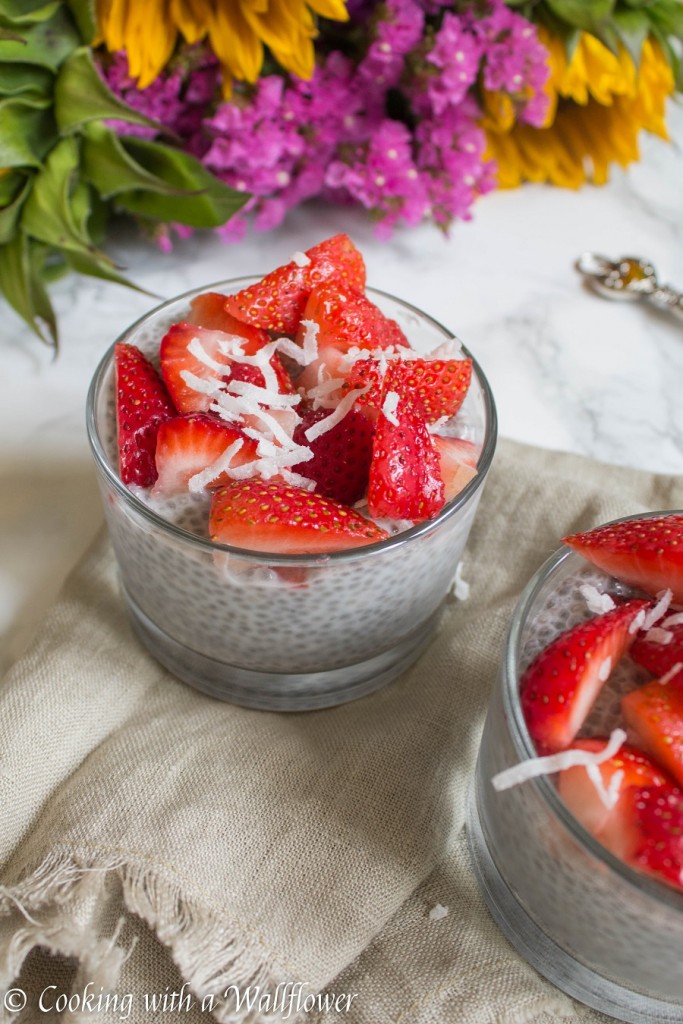 Join me and other food bloggers at Fiesta Friday where you will find a ton of recipes.