Last week, I spent a couple days at the California Dental Association convention to take some classes and to look at the different vendors.
And since I was in the area, I finally got to try Lemonade, a restaurant originally from L.A., which serves seasonal foods in a rainbow of colors.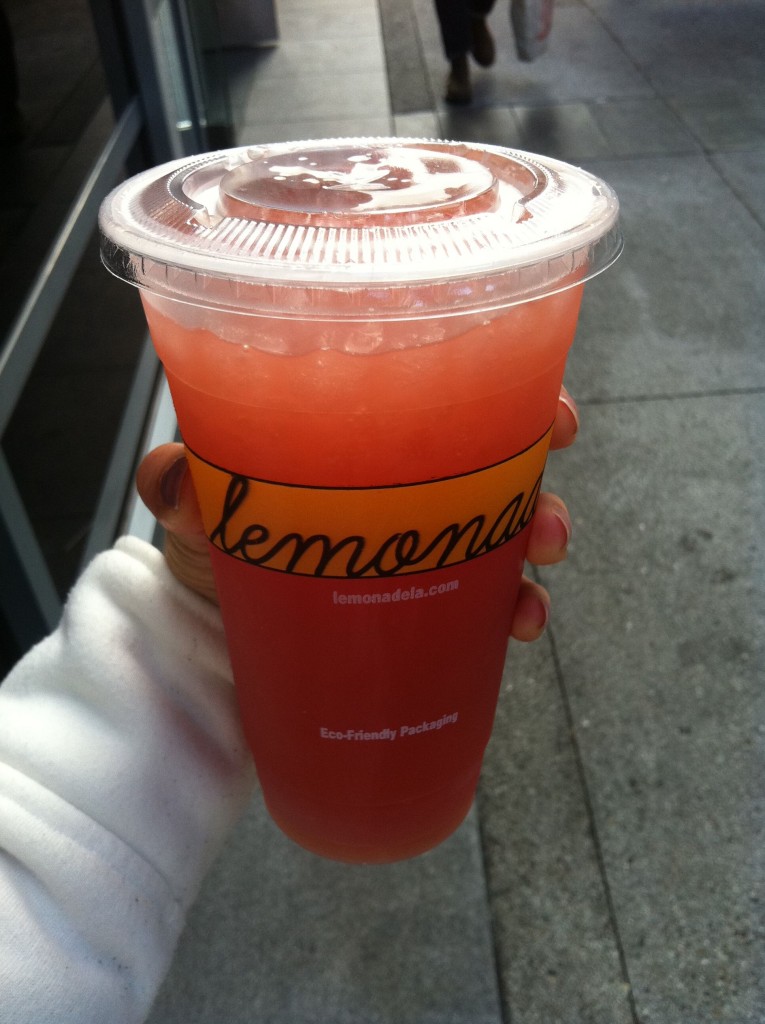 The food is sold a la carte style and tasted amazing, but a little pricy since it's sold per portion.
Plus, you know my obsession with lemonades. And they have so many different flavors. I tried the blood orange lemonade and the guava limeade. Can't wait to try the rest.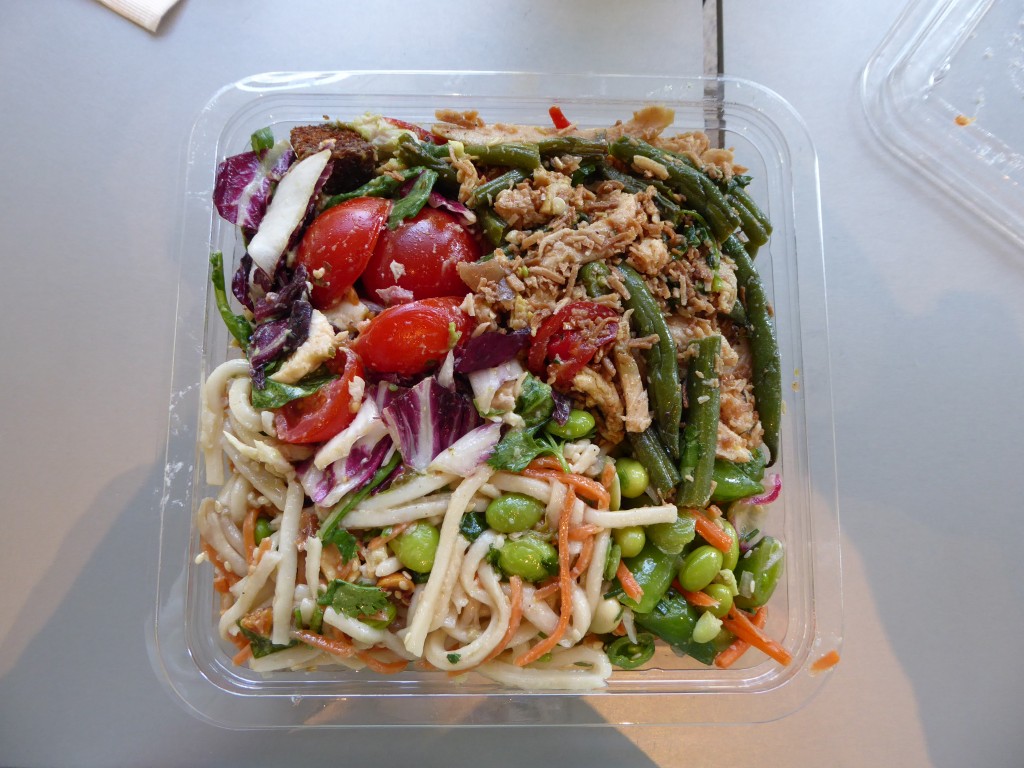 Oh, it's fall! I haven't quite let go of summer yet so for at least the next couple of weeks you'll still see a mix of summer and fall recipes.
But if you're ready for all things fall, here are some recipes I stumbled across this week that I can't wait to try for myself.
Um, pumpkin coffee cake with streusel topping for one! You know, for those middle of the night munchies.
Does this dulce de leche pumpkin cheesecake bar sound decadent or what?
This pumpkin nutella whoopie pie. Yes, please.
This carrot cake tea bread sounds soo delish.
This chocolate hazelnut zucchini bread sounds like the perfect fall breakfast.
How delicious does this lemon ricotta crumb cake look?
Having trouble transitioning from summer to fall like I am? You'll get the best of both worlds with this summer fall caprese squash pasta.
Looking for easy weeknight dinner ideas? How about this lemon butter chicken?
Nothing says fall better than a skillet chicken pot pie.
This spiced apple French toast sounds like an amazing breakfast.
Have I told you that I have an obsession with food trucks and street food? There's something about them that tastes so different than the food you buy from restaurants. So this Mediterranean Street Cart Fries sounds like the perfect comfort food for me. So does this skinny Cajun sweet potato fries with garlic cheese sauce.
Vegan and gluten free zucchini donuts with vanilla espresso glaze. What?! A healthy donut? Looks so mouth watering.
This salted caramel apple galette. <3
How gorgeous are these ombre spice cupcakes?
This apple mint shrub for a maple fig bourbon soda sounds like the perfect drink for fall.
I need to try this zucchini bread coffee cake!
How delish does this late summer risotto with roasted tomatoes corn and figs sound?
As it gets more chilly, I think I'm going to have to try this crockpot salsa verde chicken pozole. So comforting.