Spiced pumpkin bread filled with semi-sweet chocolate chips in every delicious bite. This pumpkin chocolate chip bread is the perfect treat for fall.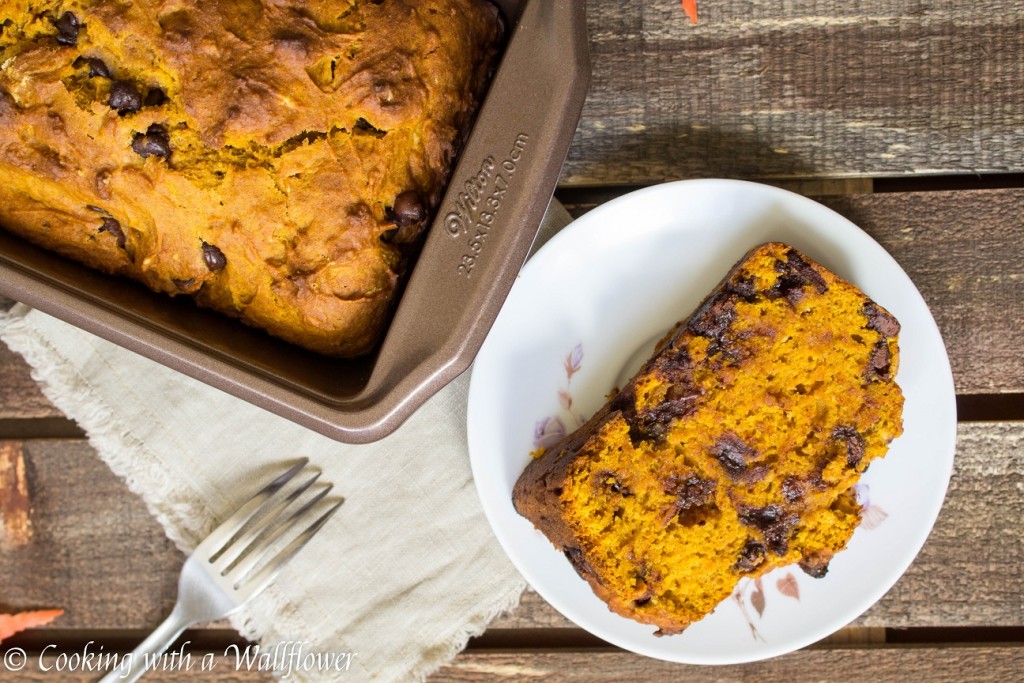 I really like sweetened breads. They're simple to make and easy to serve. You can have them for breakfast, as an afternoon snack, or as a dessert. Whatever strikes your mood. I like having a loaf sitting around so that I can cut a slice for breakfast when I'm in a hurry to leave the house.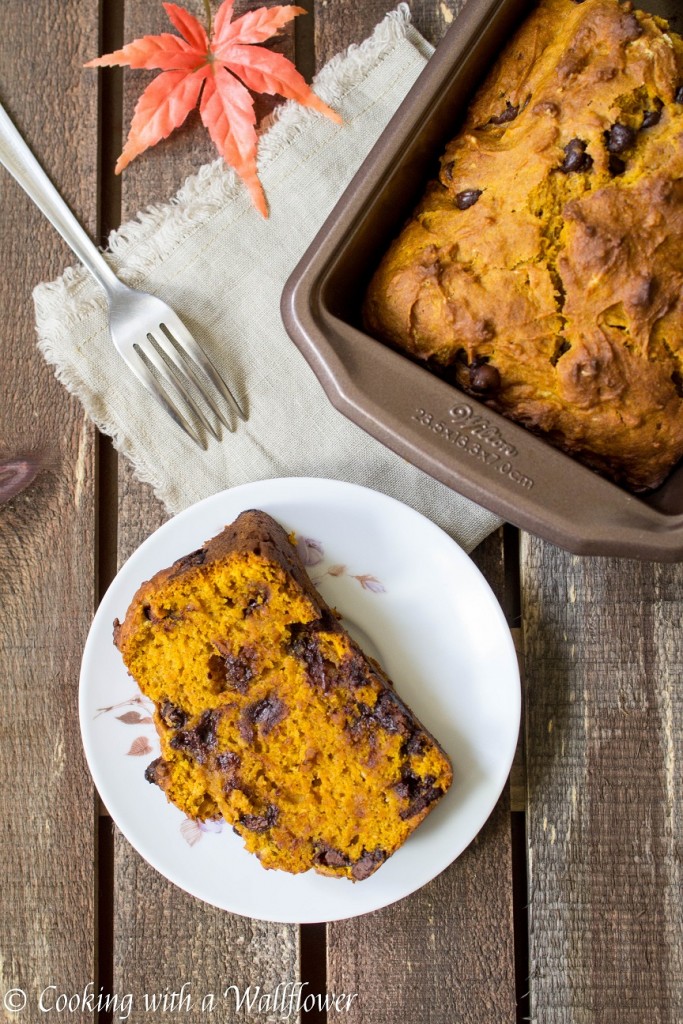 Since we're well into October, I just had to share with you a pumpkin version. Filled with semi-sweet chocolate chips, this moist spiced pumpkin bread is slightly sweet and so delicious. Just a few ingredients mixed together, poured into a 9x5inch baking pan, baked for about 40 minutes, and ta dahhh. Pumpkin chocolate chip bread!
The top is browned and slightly crusty. The center is moist and slightly sweet and filled with chocolate. I like to store the pumpkin chocolate chip bread in an airtight container in the fridge. It keeps the bread moist.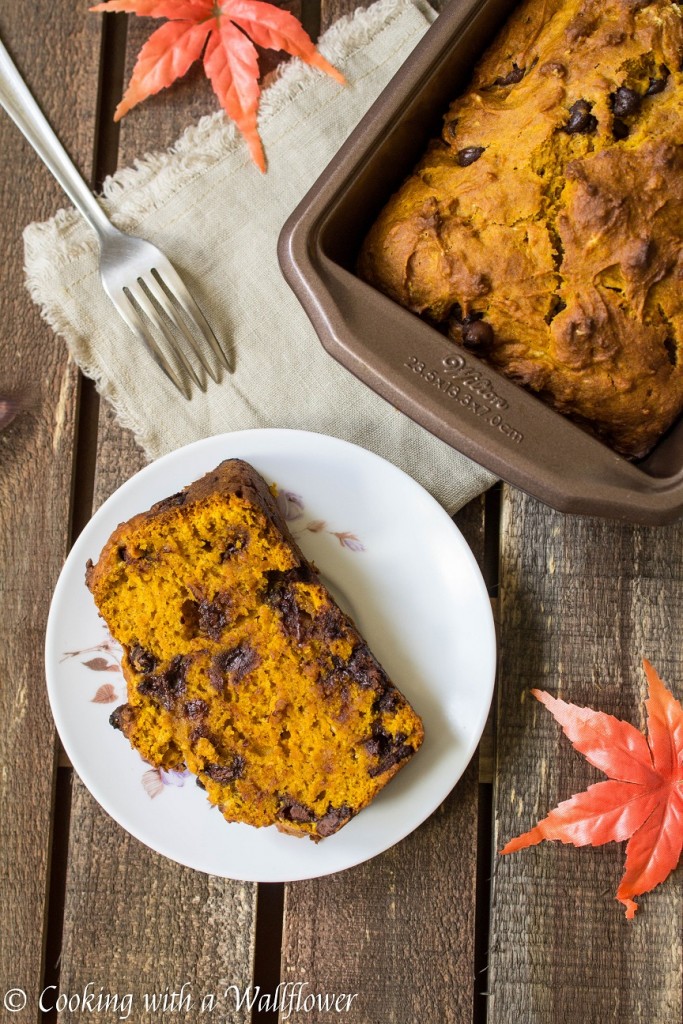 This pumpkin chocolate chip bread was my breakfast for a few days. It's my morning pick me up since I leave for work so darn early, like before sunrise kind of early. Which I wouldn't mind if it weren't so cold! But, this pumpkin chocolate chip bread makes it all better.
I mean, who doesn't love eating chocolate for breakfast, right? And it's baked in pumpkin bread.
How can you resist this? It's so perfect for fall!
Which means, you really make this. =)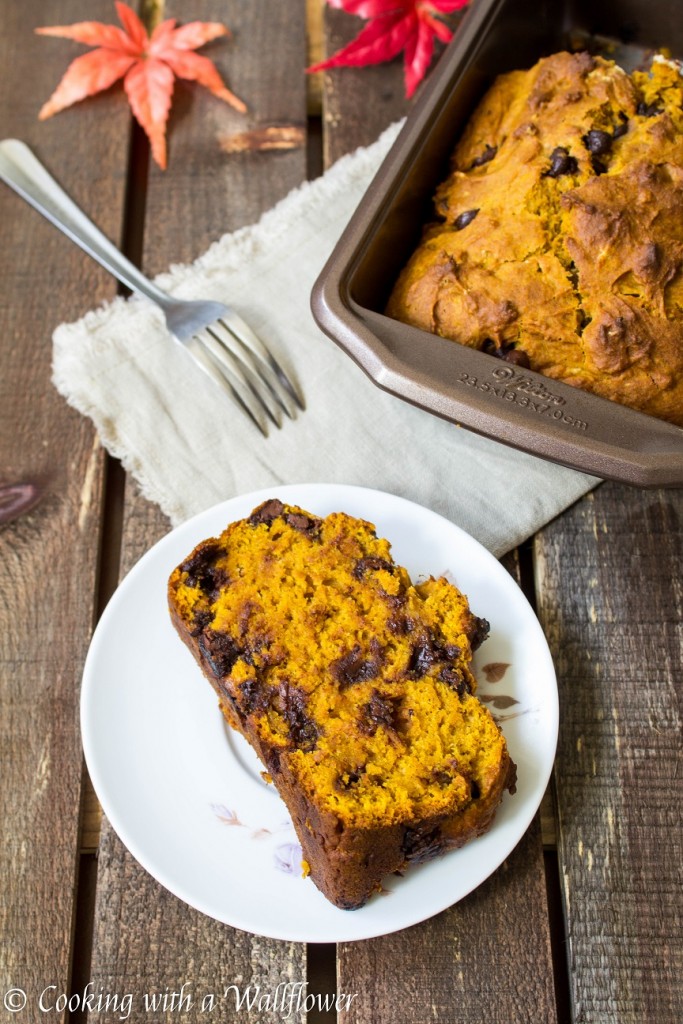 You can find my recipe for this Pumpkin Chocolate Chip Bread over at Ask Anna.
Tell me, what are you making this fall? What are some of your favorite recipes? What delicious goodies are you baking in your kitchen? I'd love to hear from you!