Lasagna casserole noodles cooked with vegetables in a creamy pesto soup. This delicious and easy to make creamy pesto vegetable lasagna soup is the perfect way to keep warm during the cold winter.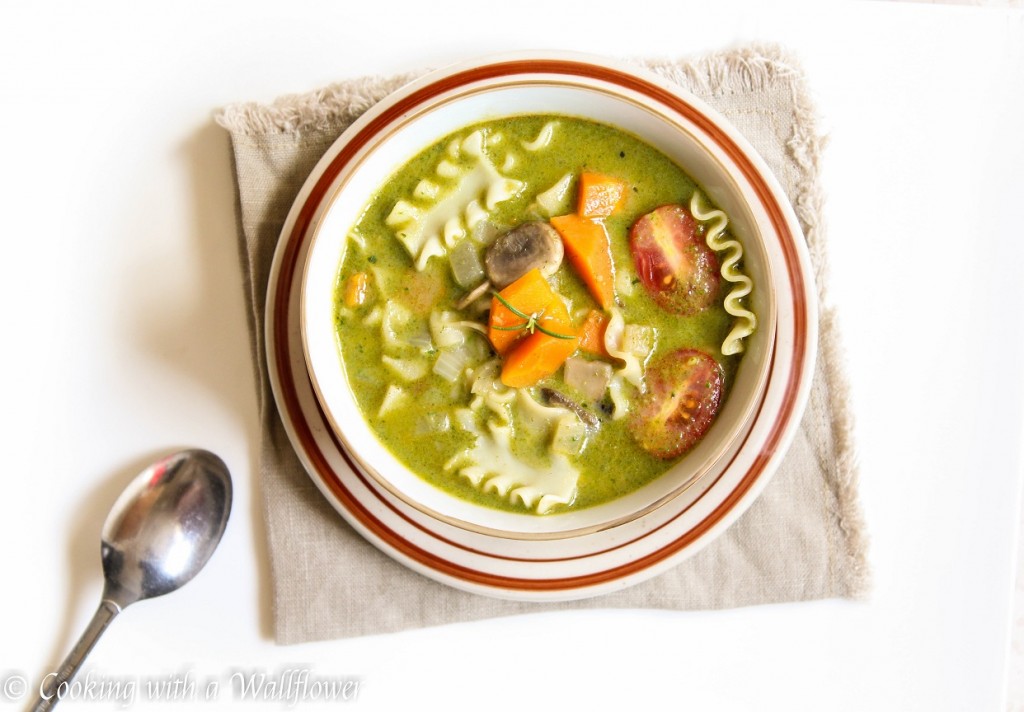 The weather is playing games with me again. One moment, it's raining, and the next, it's bright and sunny. I can't tell what I'm supposed to wear outside. Is it winter? Is it spring? Will it be hot? Or breezy? Should I wear boots? Or flats? Decisions, decisions.
Well, I'm taking that dilemma away with this tasty creamy pesto soup.
Okay, so I've been a little obsessed with soup lately. This time, I wanted something refreshing yet warm. I wanted something that could chase away the winter chills but at the same time welcome in the spring. After all, we're nearly halfway through March. What better way than a warm soup loaded with vegetables?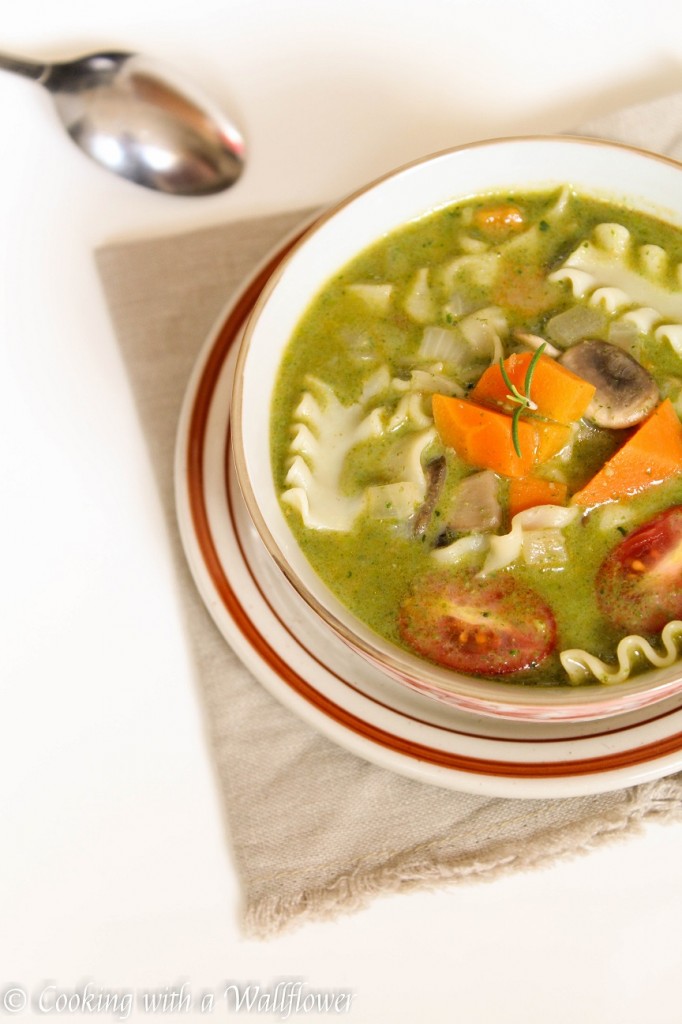 What I love most about this recipe is that itonly requires one pot. All you have to do is prepare the ingredients beforehand and add them as you go. By the time you're done with this soup, you'll really only have the cutting board, the knife, the pot, and maybe a ladle to wash. It's what I call a perfect dish for a quick and easy dinner after work or school.
Seriously, how much easier can dinner (or even lunch) get, right?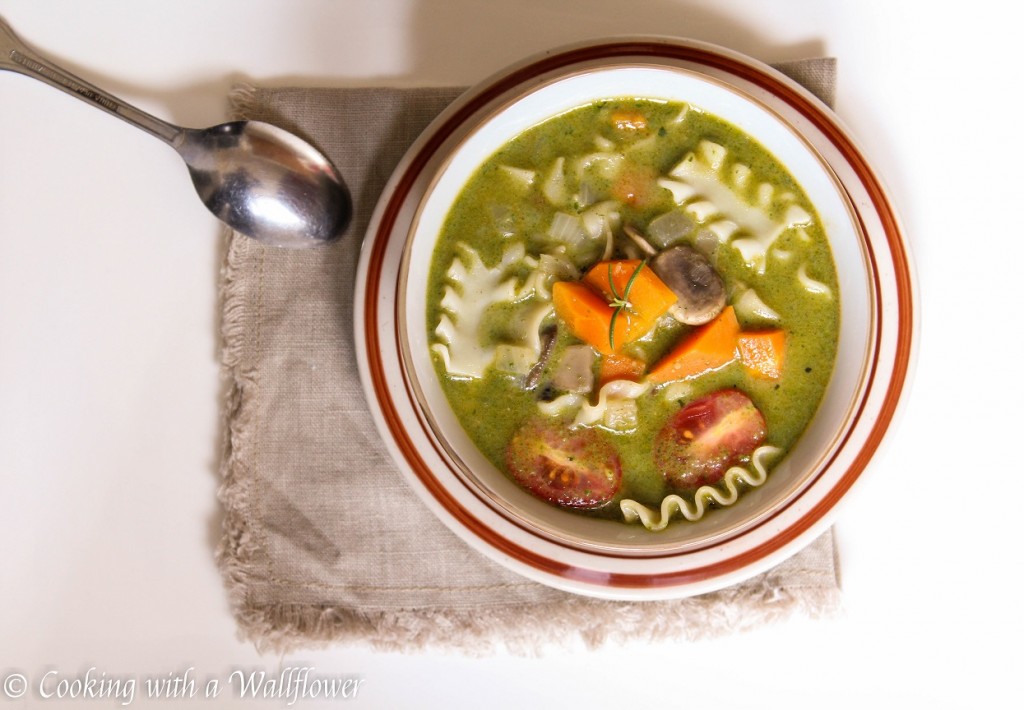 Creamy with the taste of pesto, this soup is filled with lasagna noodles, diced onions, carrots, tomatoes, and mushrooms.
You can find this brand new recipe over at Ask Anna right now.
Hope you like it!
Enjoy!