There are so many links I want to share with you this week! Plus I added a "recipe," which isn't really a recipe but I wanted to share anyway. So it'll go on my wallflower weekly faves  =)
I've been obsessed with blood oranges. But seriously, some of those expensive blood oranges are so freaking sour! So what to do with them? Drizzle honey on top and place them in the oven under the broiler setting. And I get Broiled Honey Blood Oranges. It's warm and citrusy and brings out the flavor of blood oranges.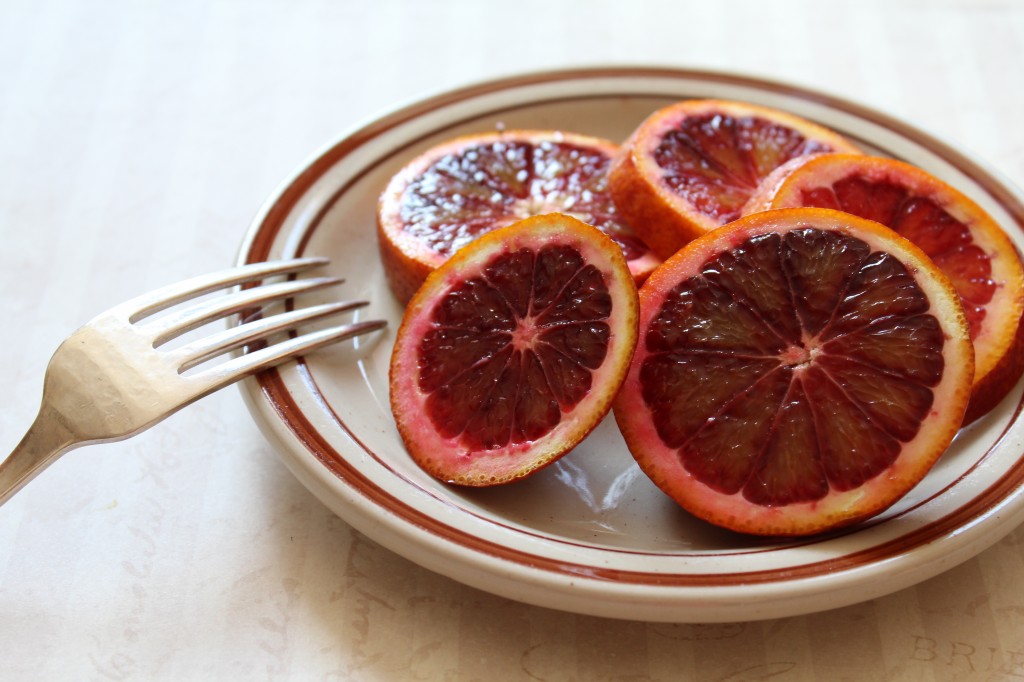 Have you seen this video where the guy proposes to his girlfriend for 365 days without her knowing it?
I really want to watch Cinderella. I love Disney movies. Who doesn't love a happily ever after? But what I'm really looking forward to even though it's just been announced and won't be out soon enough to make me happy? Beauty and the Beast starring Emma Watson.
Or have you seen this Peanut Butter and Jelly Crumb Muffins from How Sweet Eats? I can eat this for days.
Mint plus chocolate? Heaven! So I am dying to try this Mint Chocolate Swirl Bark from Sally's Baking Addiction.
I love love love donuts. And these Classic Cake Donuts from Handle the Heat look delish!
These Pansy Topped Shortbread cookies from French Gardener Dishes are so perfect for spring!
I have to try this Healthy Chicken Pho with Zucchini Noodles from The Healthy Maven. Yes, please.
I'm loving the look of this Chopped Thai Shrimp Salad with Garlic Lime Dressing from Pinch of Yum.
These Chicken Cordon Bleu Wontons from the Novice Gardener are the perfect little appetizers. Aka dinner for me.
Frosty Chocolate Dream Bites from Wallflour Girl. Just the name sounds dreamy.
Obsessed with Grace and Lace's Alpine Thigh High Boot Socks. I bought two pairs, and it's not even cold in San Francisco. Well, at least, not that cold. No worries. I'll find reasons to wear them. It's about to be my birthday after all. I can do whatever I want. =)
An Emoji Icon Keyboard? Oh, it would drive me so crazy. I personally don't use emojis, but I can name so many people this would be useful for.
The Essie Spring Collection has me entranced. Unfortunately, as a dental hygienist, I'm not allowed to paint my nails. Hygiene, bacteria, and all that. Sadness.