Happy Valentine's Day! <3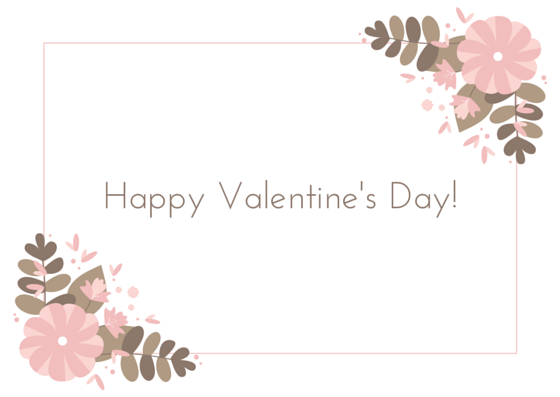 So, earlier this week, I realized that I had soo many things I wanted to share with you, and there just wasn't a place to do it. Facebook wasn't enough. I mean, if I shared everything I've been obsessed with on Facebook, your feed would be bombarded with only my posts. You'd be so terribly annoyed with me. But I couldn't resist!
This weekend will be the first of my Wallflower Weekly Faves series. It'll consist of everything, not just food related. This series is meant to be random and fun.
Enjoy! And have a fantastic weekend!
Have you stumbled across Christina @ Dessert for Two blog yet? If not, you would love her recipes! She creates small portion size desserts. And this week, she has her first cookbook out. My sisters and I wanted to bookmark every single page. Seriously.
Food bloggers. If you're looking to learn more about making a business out of your food blog, Tessa from Handle the Heat created tutorials on a site called Food Blog Academy. So many good tips! Plus it's like a support group for food bloggers.
This Creamy Chicken and Buttermilk Dumplings from How Sweet It is. I'm addicted to chicken and dumpling. I first discovered them in a can. I have since discovered how much better they are when cooked fresh. So when I saw this. I knew, just knew, that I'll have to make them some time soooon.
A fan of red velvet, anyone?
This Red Velvet Layer Cake with Cream Cheese Frosting from Sally's Baking Addiction. Yes, please.
Beignets? Oh my god. I miss Café Du Monde in New Orleans. Then I saw these beignets from the Novice Gardener, and I want it. Soo badly.
Obsessed with this cragel. A cross between a croissant and a bagel? I am so totally sold.
And have you seen how this guy turned his girlfriend into a Disney Princess for Valentine's Day?
I love a good mystery. I watch pretty much every single crime drama out there. There's something about them that's so addictive. Have you watched Stalker? Or How to Get Away with Murder? Or Scorpion? Which is a huge contrast to me watching say the Bachelor. My guilty pleasures are very diverse.
If you love a good cooking show, with a nice Gordon Ramsay, and haven't seen Masterchef Junior yet, you totally should. I feel completely incompetent watching these kids cook.
Or if you love reading a good mystery, Karen Rose just released her latest mystery thriller, Closer than You Think. I stumbled across her books a couple years ago and read a dozen of them in a span of two weeks. That good.