Prickly pear blended with lemonade to create an amazingly refreshing drink, perfect for a warm day in fall. Easy to make, this beverage is great for entertaining guests.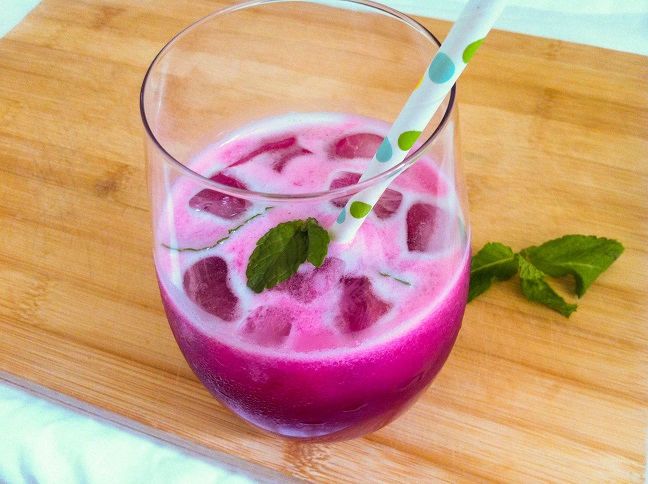 Isn't the color to this prickly pear lemonade so pretty and vibrant? If you can't already tell, I like my food to be colorful.
This drink is super easy to make too with just five ingredients and mint for garnish.
When I'm out grocery shopping,  I always come across boxes filled with prickly pears.  I figured I should take it as a sign, that it's meant to be. So I bought a few.
I wasn't sure at first what to do with it. But I didn't think I could go wrong with making it into a beverage. So ta da! We now have prickly pear lemonade!
Prickly pears, if you haven't encountered them before, are fruits from a cactus tree. They're sweet (well, it depends on the individual fruit) and pink on the inside with a multicolored outer skin. Unfortunately, they have soo many seeds. It's actually really annoying because it's impossible to avoid the seeds. So how do people eat it? Sometimes they just swallow the seeds or spit them out after eating the fruit. The technique is pretty similar to eating pomegranates or guava. However, these seeds are much harder than the seeds of pomegranates or guava. Avoid biting into them. Otherwise, you'll probably feel some pain.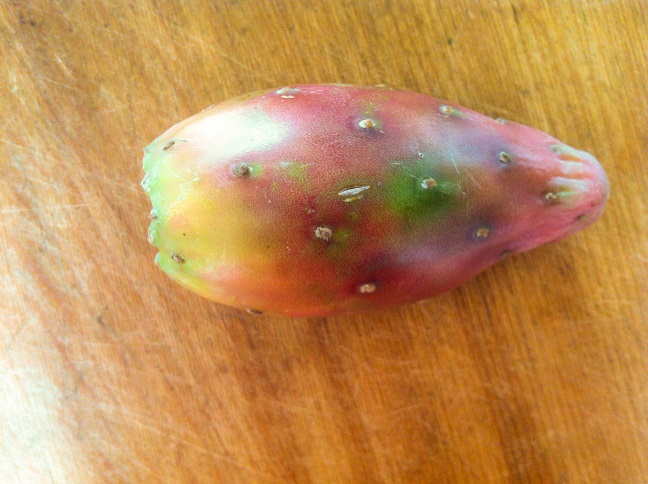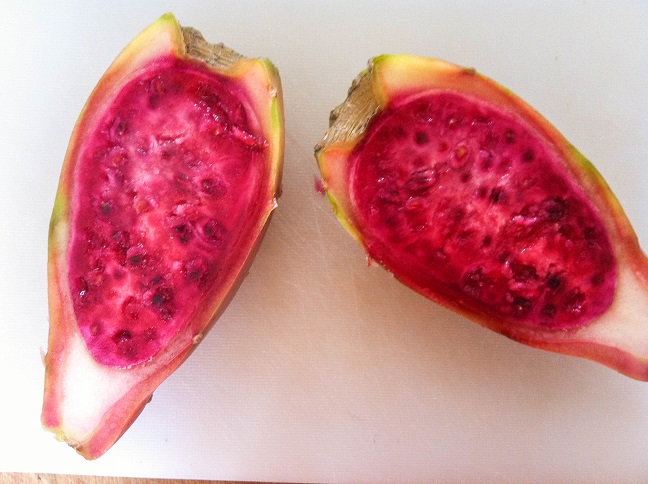 But don't worry. I have a way around this.
Make your lemonade, and add it to a blender. I used a Magic Bullet for convenience. Use a spoon to scoop the fruit with the seeds into the blender.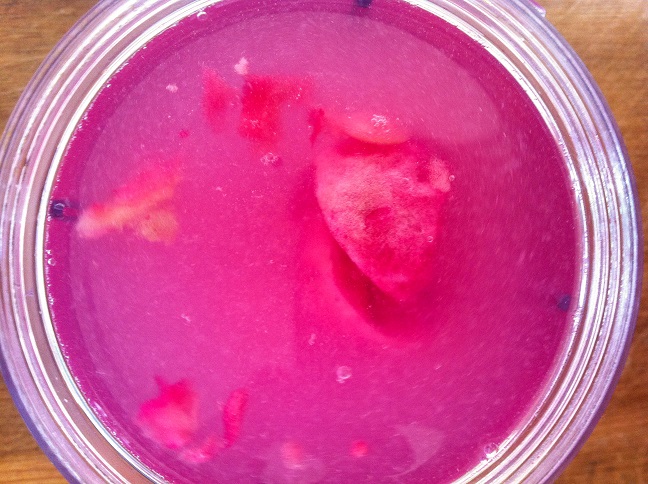 Blend the prickly pear with the lemonade for about 30 seconds. You're not trying to pulverize the seeds. What you're trying to do is separate the fruit from the seeds. So a quick whirl in the blender is perfect for that.
Pour the prickly pear lemonade through a fine mesh or a strainer to separate the seeds from the lemonade.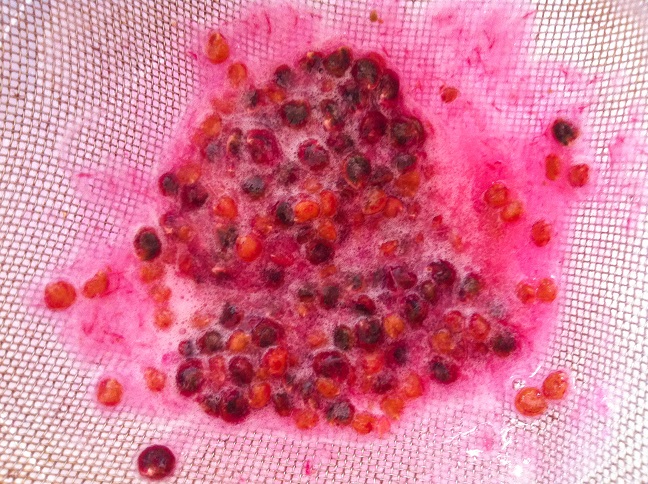 Pour the prickly pear lemonade into a glass with several ice cubes and serve cold.
Enjoy!
Have you entered the Wallflour Girl Etsy Store Sampler Box Giveaway yet? If not, hurry and enter before it ends!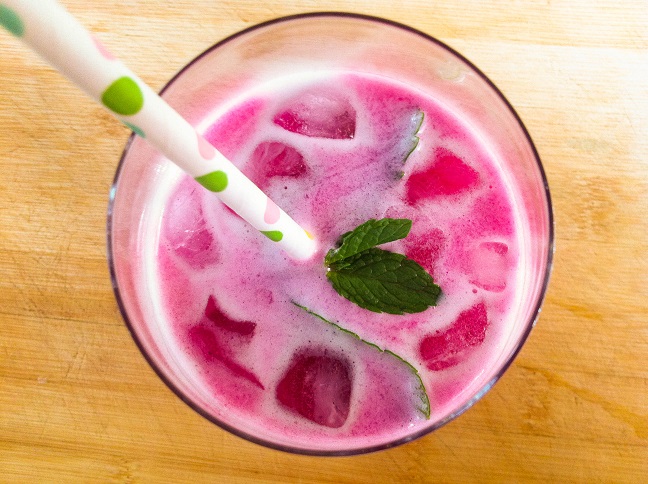 Dental Hygiene Tip #6: To avoid stains on your teeth, avoid eating/drinking anything dark in color. That includes: coffee, tea, soy sauce, and so forth.
Want instant updates? Follow me on Facebook, Twitter,  Instagram, or Bloglovin.
Did you know that if you're not ready to print a recipe, you can save the recipe into an online recipe box through Ziplist? It's completely free to sign up and easy to use to organize your recipes as well as your grocery list.
[amd-zlrecipe-recipe:46]