****The Winner of the Wallflour Girl Etsy Shop Sampler Box Giveaway is Carolsue! Congratulations!****
It's finally time for a giveaway! Are you as excited as I am?
This weekend I've teamed up with Wallflour Girl and a few other bloggers to bring you a giveaway! It'll run for only a week so you better hurry and enter now.
You may have already met my friend Ala from Wallflour Girl. If not, you should definitely head over to her blog and check out her recipes. She has the most amazing dessert recipes! Many of which are healthy, vegan, and gluten free.
During this past month, not only did she redesign her blog layout, she was also busy preparing for the grand opening of her shop on Etsy!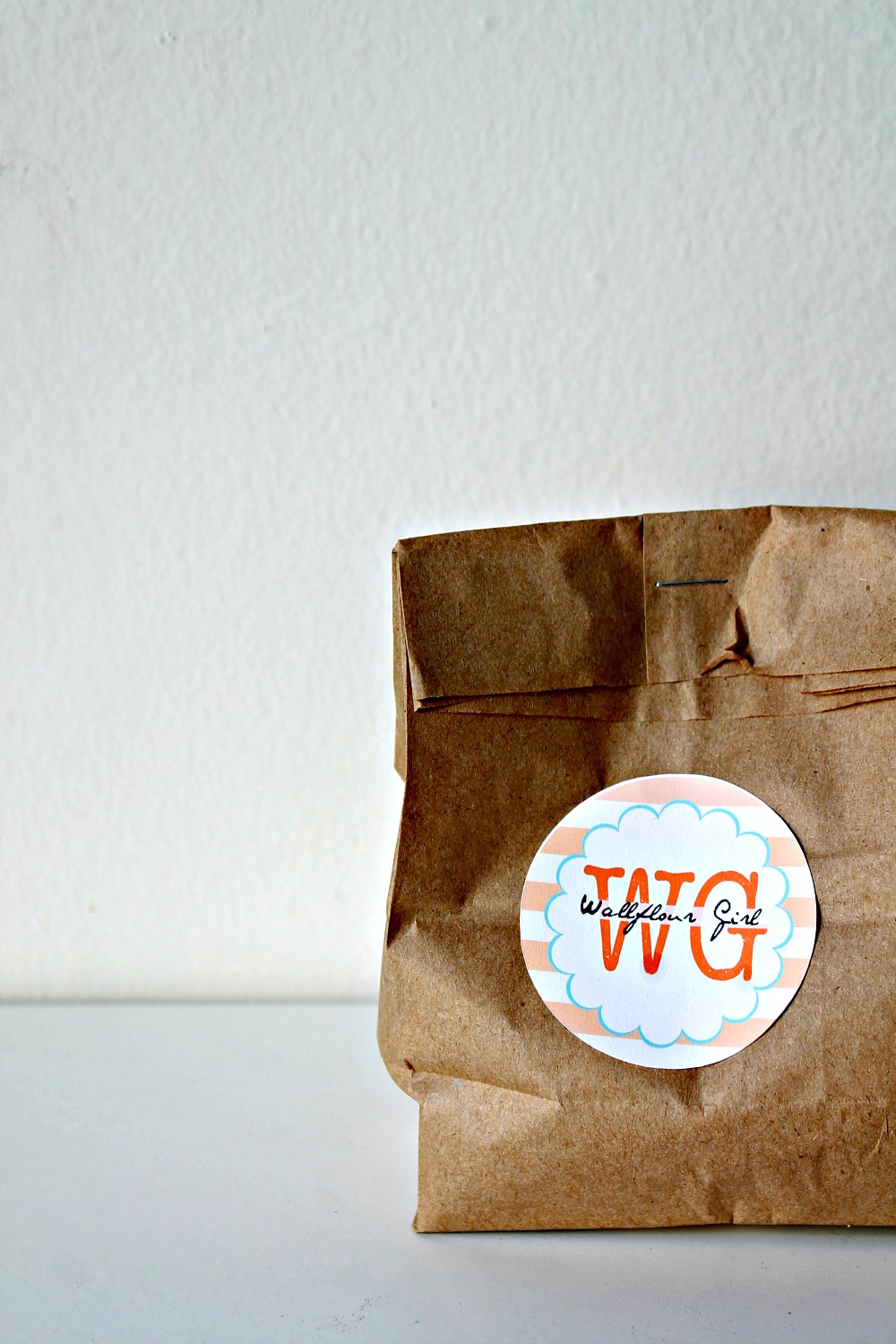 The items featured in the shop for October include:
Addicting Caramel Snack Mix: 

Crunchy clusters of caramel-coated cereal, pretzels, and other bites make this an instant favorite.

All-Natural Peanut Butter (Vegan, GF): 

Most store-bought peanut butters are loaded with preservatives and ingredients you can't pronounce. WG's all-natural, vegan-friendly peanut butter is made with fresh peanuts and not much else. Comes in 4 fun varieties: Classic, Honey, Snickerdoodle, and PB & Chocolate.

Healthy Granola (available in Vegan Coffee Cookie Butter, Vegan Salted Chocolate Oat Bites, & Honey Almond): 

Using a recipe that has taken two years to perfect, WG homemade granola has received nothing but rave reviews from breakfasters and healthy snackers alike. Lightly toasted in the oven and made to order for the freshest quality, your 24oz. jar of granola comes in one of three varieties.

Soft, Puffy Peanut Butter Chocolate Chip Cookies (Gluten-Free option): 

WG BESTSELLER: These incredible peanut butter cookies taste every ounce as soft, puffy, and peanut-packed as their photographs look! Now available in gluten-free as well!

Fudgy Baked Brownies (available in Classic, Chocolate Chunk, and Rocky Road): 

With a fudgy center, rich chocolatey flavor, and a coveted crackly top, these brownies are among the most requested WG recipes, and Ala's personal favorite! Perfect for the chocolate lovers in your life–whether that's a friend, guest, family member, colleague….or YOU! 
Don't they just sound amazing? I'd totally enter it myself if it weren't a conflict of interest since I'm co-hosting!
By the way, these photos are taken by Ala, not me =)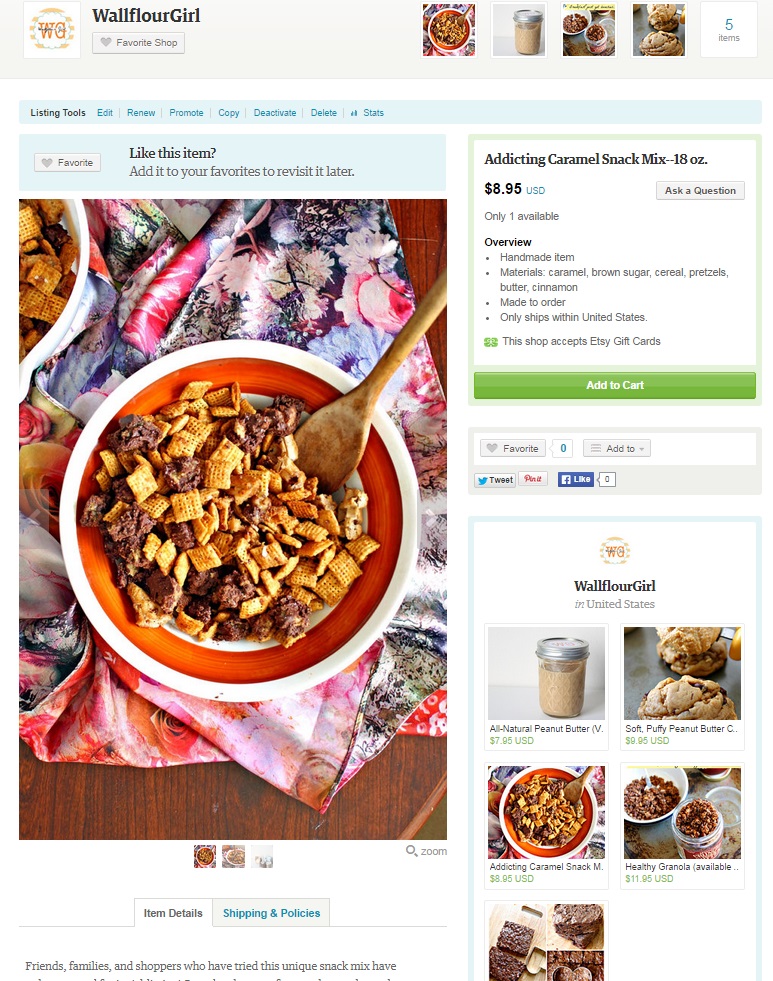 In order to properly celebrate her grand opening, she is generously giving away a huge sampler box of her baked goodies, some of the most popular items from her blog.
In addition, to thank everyone for supporting her, she's offering a 10% off all orders until the end of October. Just use the code: THANKSFORREADING at checkout.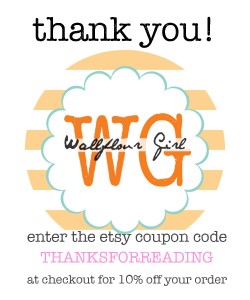 Plus! If you refer friends to her shop, she'll give you a 20% discount on future purchases.
Unfortunately, this giveaway is only for US residents. These baked goods are made fresh so it wouldn't last if delivered internationally.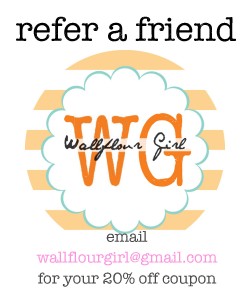 I think these homemade baked goodies are perfect as gifts (aren't the wrappings cute?) or as a study snack (because peanut butter and granola provide brain power!).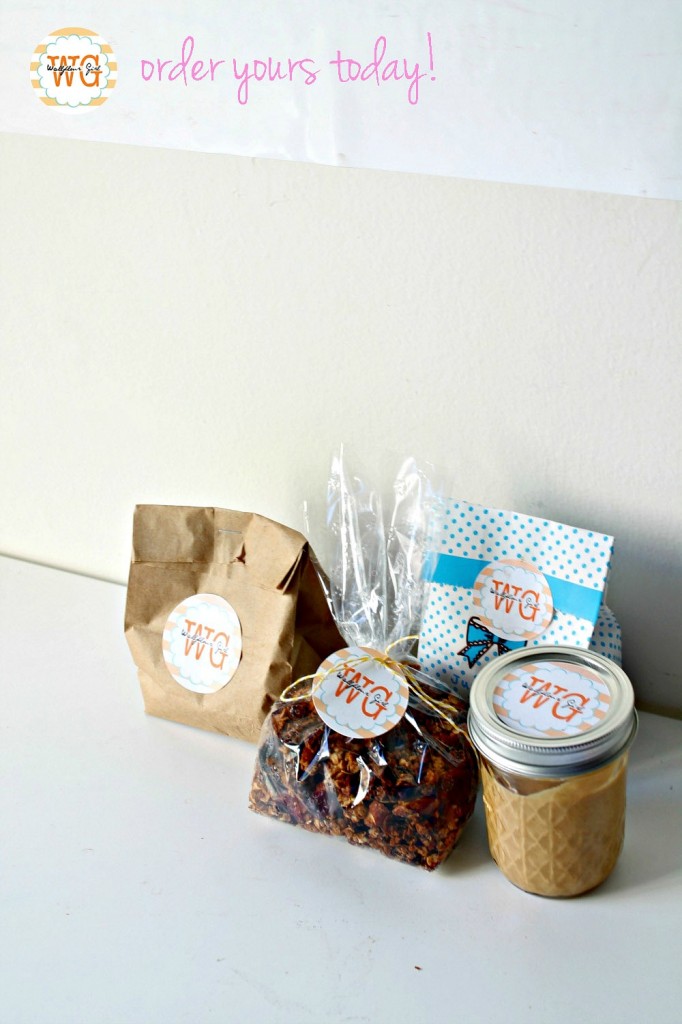 Seriously, while I was studying while in school, I had a huge stash of snacks for those late night study sessions. I wish I had these back then!
Find out more about Ala's brand new Etsy Shop at Wallflour Girl.
To enter for a chance to win, complete the Rafflocopter below.
Good luck!