Sweet cherries topped with crispy brown sugar crumble. Simple to make with just a few ingredients, this Sweet Cherry Crumble will make a perfect seasonal dessert.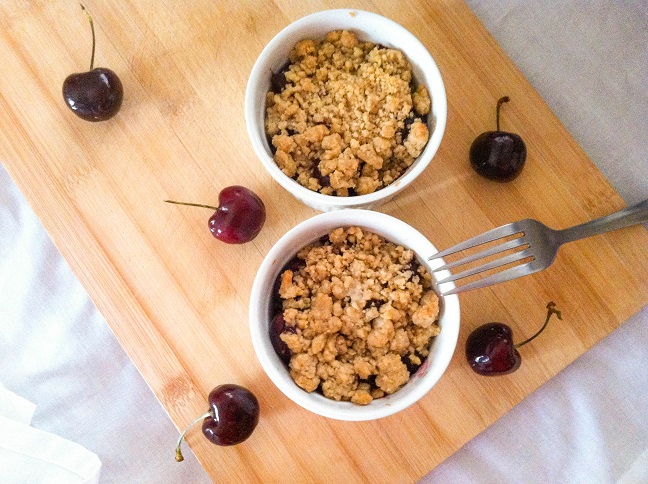 It's cherry season! Are you excited as I am?
I've always been a fan of fresh cherries. It's just different in texture and taste compared to other fruits. What I don't like is cherry flavor. If there are cherry –flavored candies, or if a dessert has maraschino cherries, no thank you. I prefer the real deliciously sweet and slightly tart ones.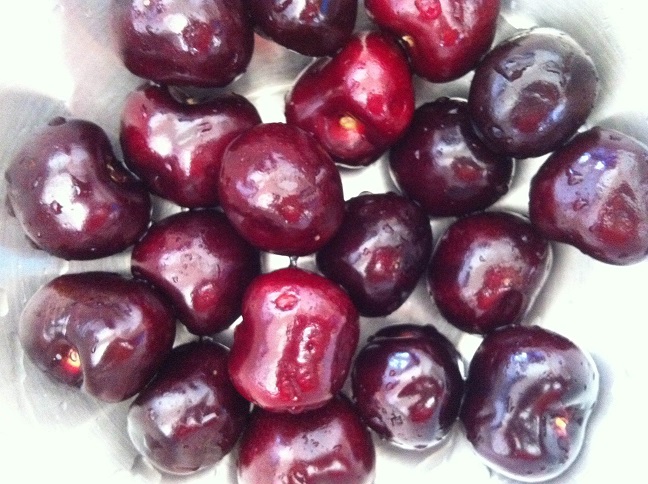 I don't know if it's true everywhere else, but cherry season in San Francisco seems so very short, just a few weeks long. Every year it feels like that they quickly become overpriced and bruised. Actually, cherry season is almost over for the summer so you better hurry and get yourself some while they're still available.
And guess what? Cherries have a ton of health benefits too. In addition to providing us with Vitamin C, cherries can help us sleep better at night, balance your blood pressure, help with muscle soreness after an intense workout,  fights cancer, lowers cholesterol levels and belly fat, and lowers your chances of getting gout and decreases the pain associated with osteoarthritis. So stock up on your cherries while you can!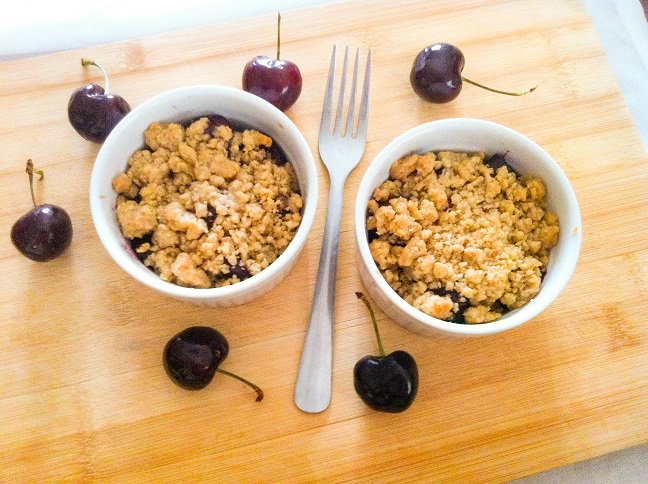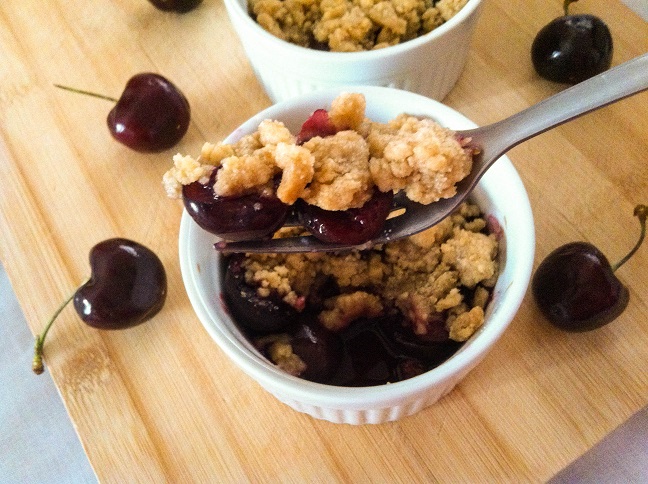 Today, I wanted to share a recipe for Sweet Cherry Crumble. I love my pies, but my younger sister doesn't. She just doesn't like crust on anything, pies or pizzas. So my answer to that? A crumble. Crustless with a delicious crispy topping. And it only requires a few steps.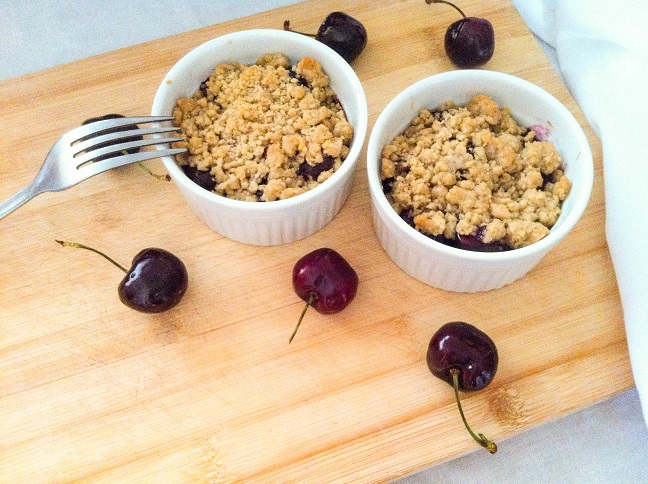 First, preheat the oven to 375oF
Remove the stems from the cherries. Cut them in half and remove the pit from the center. Divide the sliced cherries into oven safe ramekins. My ramekins were about 6 ounces.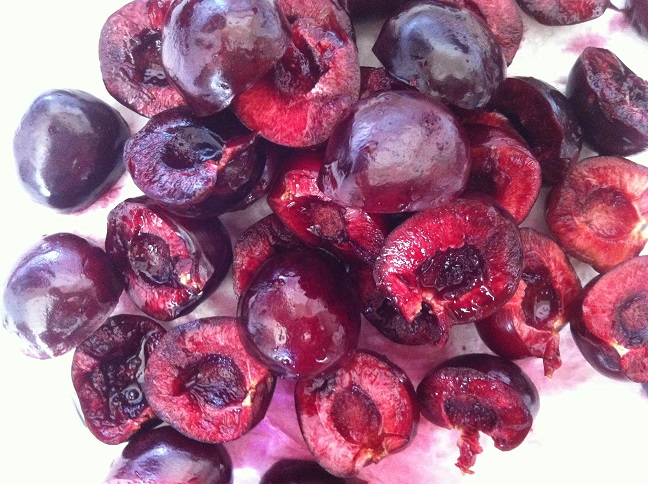 In a large bowl, cut the softened butter, mix in the brown sugar and flour. Use your hands to combine all three ingredients until they become crumbly.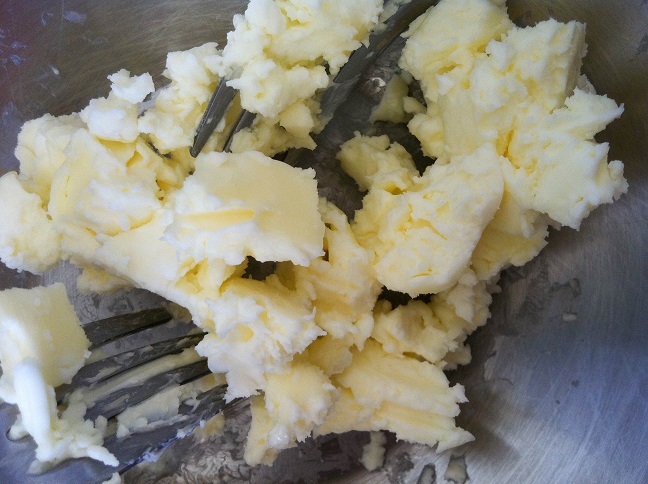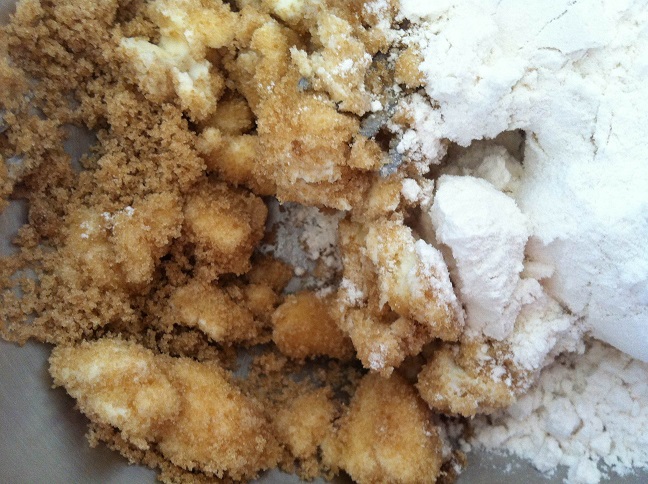 Top the cherries with crumble.
Place the ramekins into the oven. I actually placed the ramekins onto a baking pan, that way it's easier to retrieve.
Bake the Sweet Cherry Crumbles for about 20 minutes at 375oF.
The crumble will become crispy and the cherries underneath will have softened but retained its shape. Allow the Sweet Cherry Crumble to cool for a few minutes before serving.
Enjoy this summer treat!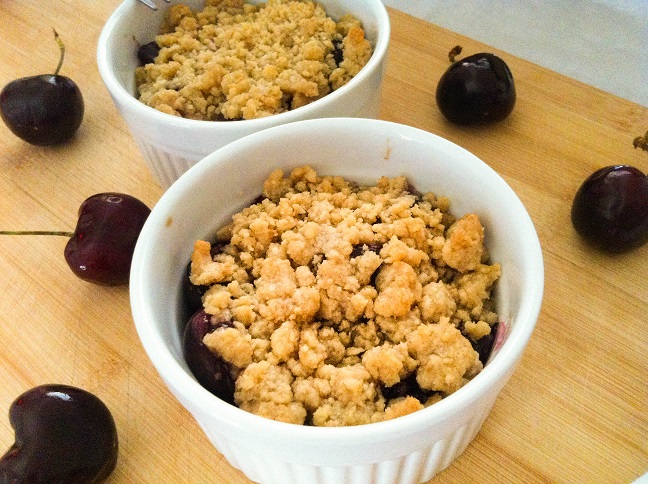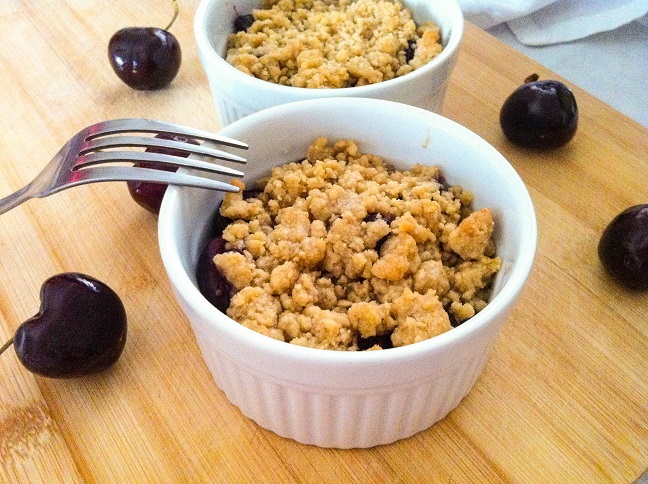 Want instant updates? Follow me on Facebook, Twitter,  Instagram, or Bloglovin.
For a printer friendly version of this recipe, click here.
Click on the image below for an enlarged version of this recipe.