Soft and chewy chocolate cookies topped with sea salt. These sea salt chocolate cookies are simple, delicious, and perfect for satisfying chocolate cravings.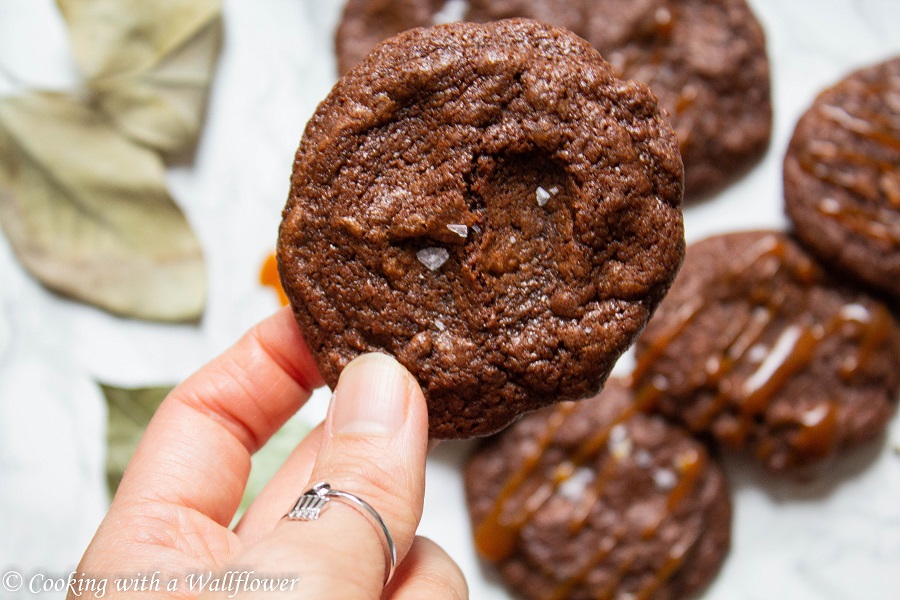 Happy Valentine's Day!
I hope that you have plans to celebrate today even if it's nothing big. Valentine's Day or Galentine's Day or whatever day you choose to make it. With all that has happened this year, I feel like it's a good idea to find any excuse to celebrate. Especially when it involves baking a fresh batch of cookies or your favorite dessert.
We plan to celebrate in a low key kind of way. We rented an Airbnb just to get away from home for the weekend, but we don't plan to go anywhere. We want to order cheeses and crackers and wine and picnic somewhere. We want to stay in and order dinner and watch a movie. And of course, how can we forget dessert?
What do you have planned for the long weekend?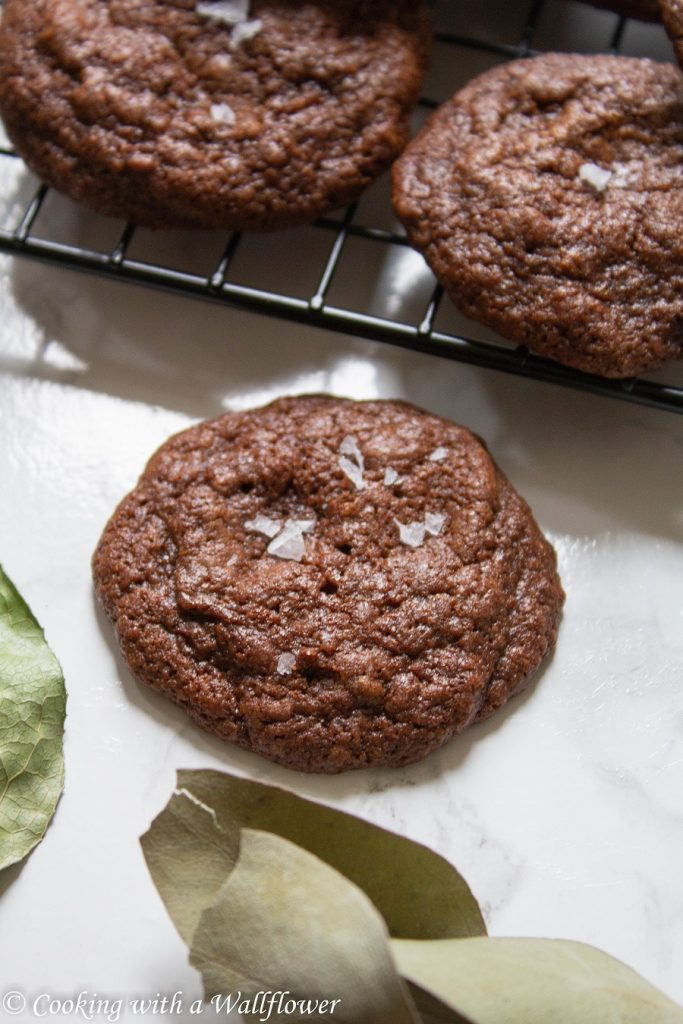 In the mean time, I'd love to share with you these sea salt chocolate cookies.
I'm so obsessed with all things chocolate. And so these chocolate cookies are perfect for satisfying chocolate cravings. Which happens more often than not.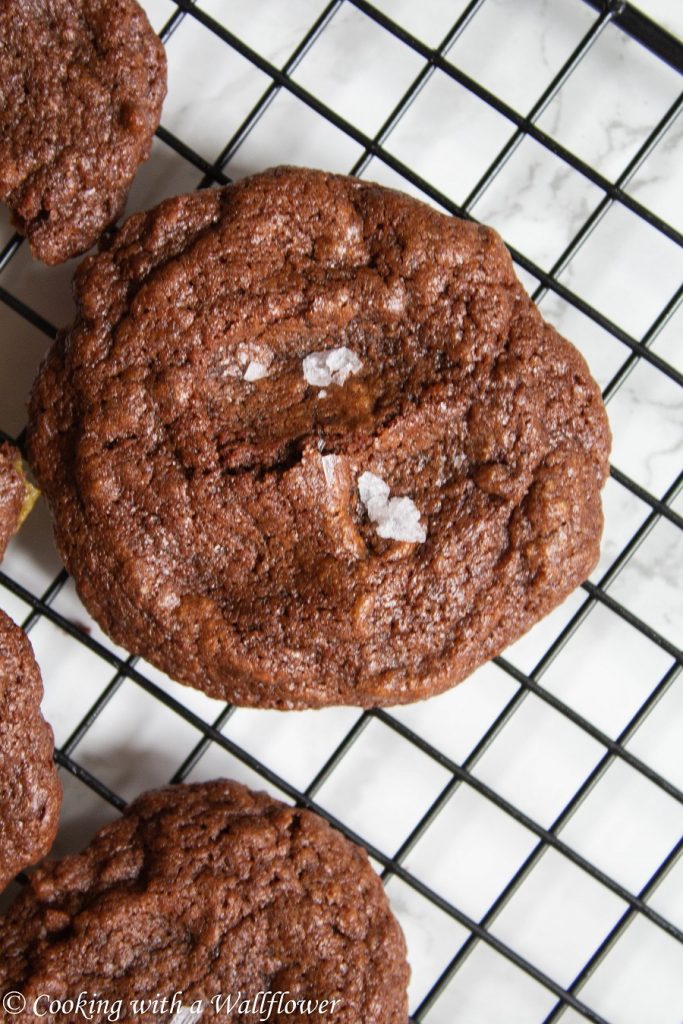 These sea salt chocolate cookies are soft in the center with chewy edges. They're then finished with a sprinkle of flaky sea salt. These cookies taste a lot like brownies with those soft fudgy centers. These cookies are simple to make and soo delicious. It's perfect for when you have chocolate cravings and great for gifting too. Whether for Valentine's day or birthdays or just a care package for your friends you haven't seen in awhile.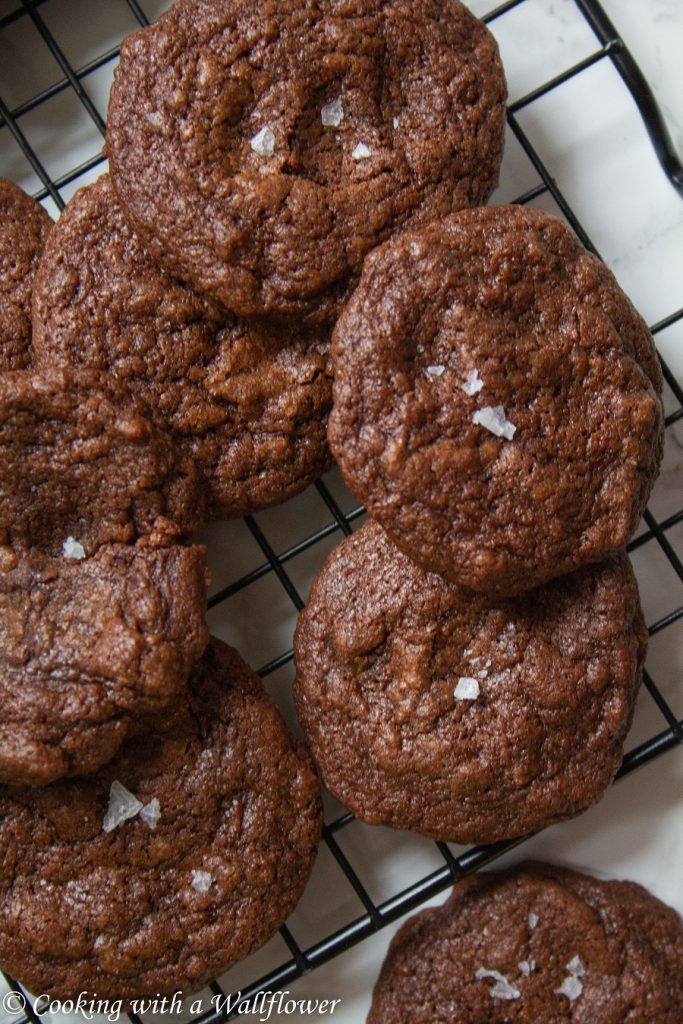 I hope you will like these cookies as much as I do.
You can find the full recipe for this Sea Salt Chocolate Cookies over at Ask Anna where I contribute recipes each month.