Roasted almonds covered in semi sweet chocolate with a sprinkle of sea salt. These chocolate covered almond clusters are easy to make and the perfect snack.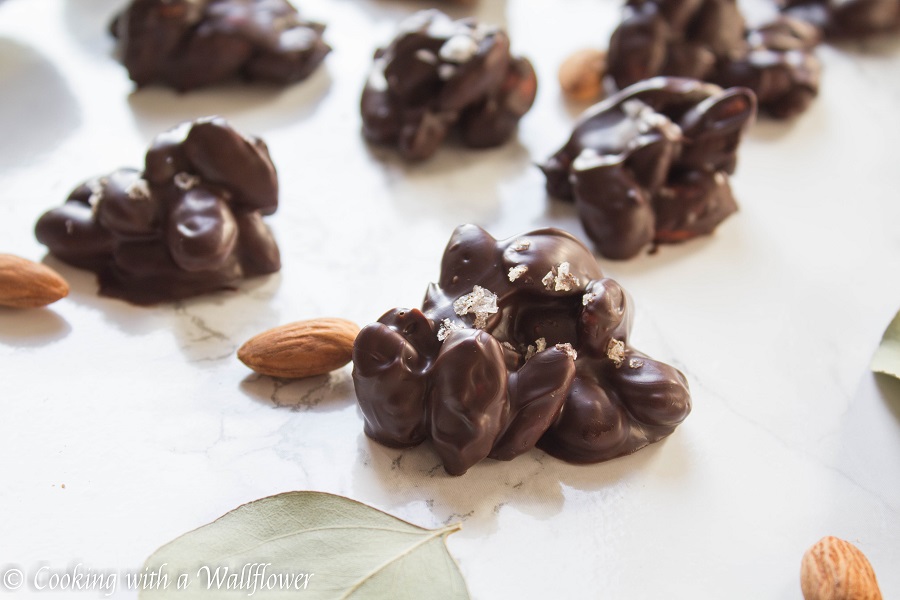 Happy Wednesday!
This is a short work (or school) week for some people, and a normal work week for others, like me. So since we hit mid week, I thought this would be the perfect time to share with you a pick me up snack.
With Valentine's Day and Lunar New Year within close proximity of each other, it's been all about the sweets lately in our house. But each of us have our favorites, especially when it comes to boxed chocolates. I'm sooo picky when it comes to my chocolates. I swear, I'm always reading the little guide to try to figure out which one I want to try next. And if you're left with just chocolates filled with alcohol or coconut, that might or might not be my fault.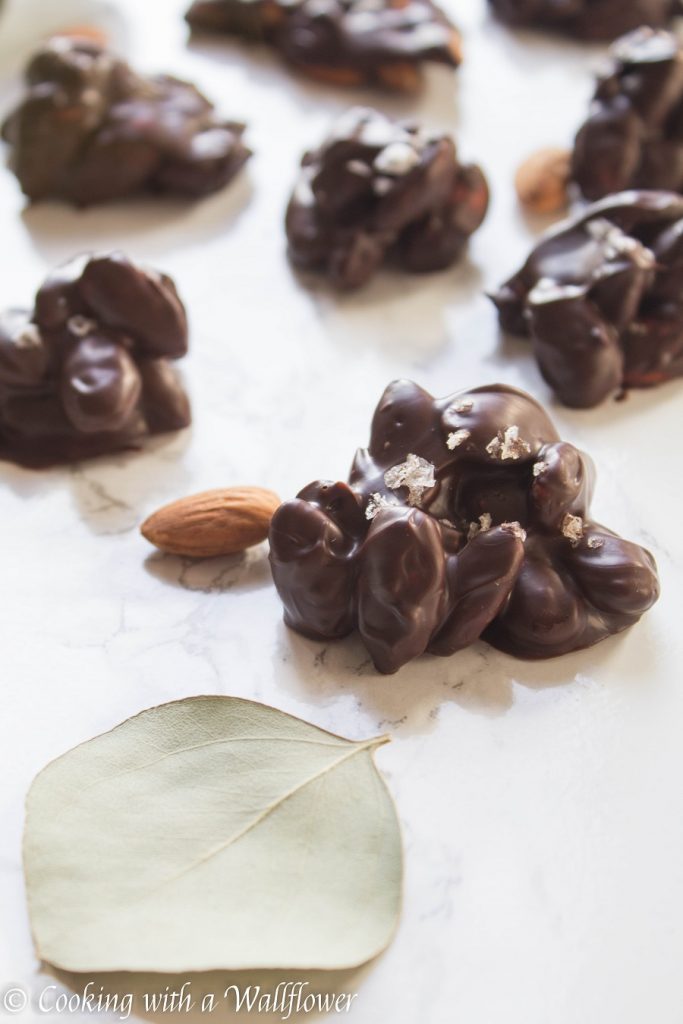 Some of my family's favorite chocolates to snack on include chocolate covered almond clusters. There's something about the simplicity of these chocolates that just tastes oh soo good. Maybe it's the crunch of the roast almonds. Maybe it's the sweetness of the chocolate. Or maybe it's the sea salt that takes the sweetness of the chocolate to the next level.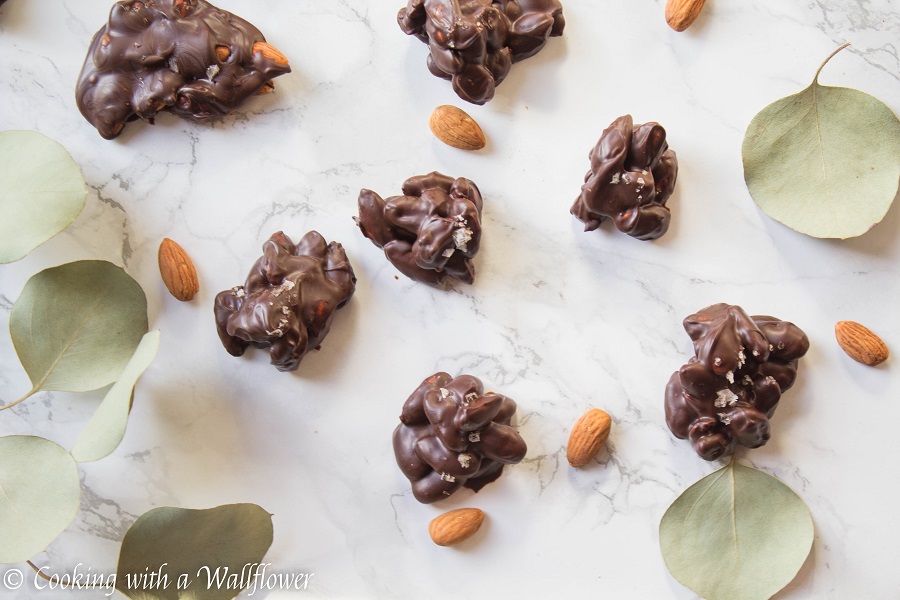 Whatever it is, I'm sooo addicted. And I love that now I can share these with you so that you can make them at home too whenever you have cravings for chocolates and nuts and sea salt.
All you need is three ingredients and a little bit of time. Hope you'll love these chocolate covered almond clusters as much as I do.
You can find the recipe to these chocolate covered almond clusters over at Ask Anna where I contribute a recipe monthly.