I've been a little obsessed with these bicolor croissants. They're a little pricy so I don't order them often, but since last weekend was Lunar New Year weekend, I thought it would be perfect for a special occasion. Aren't these so gorgeous?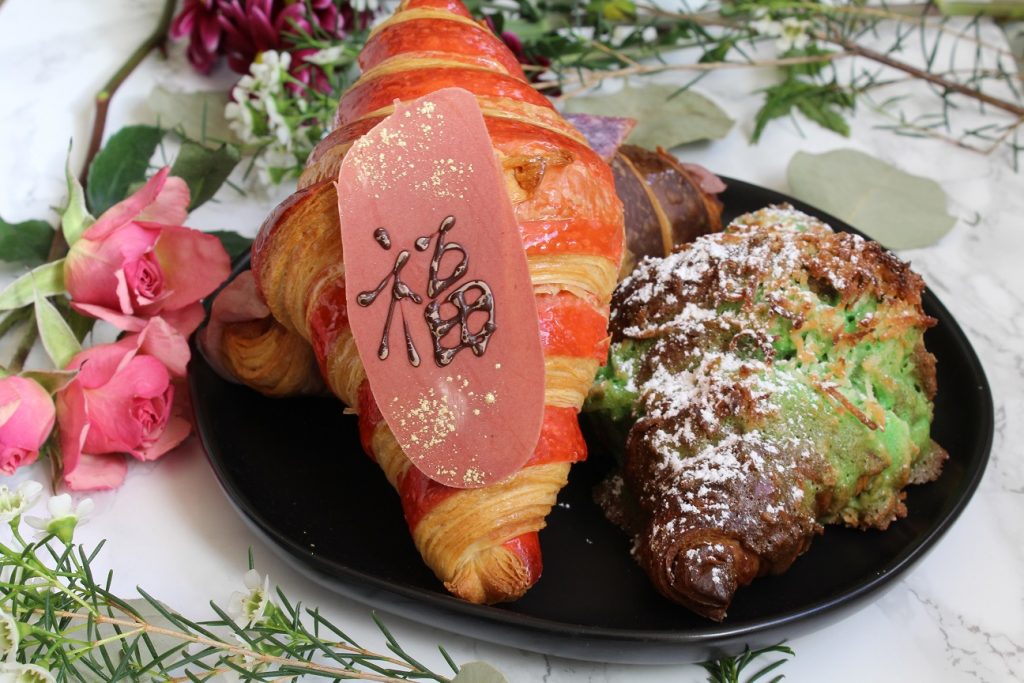 The red one is filled with kumquat cream. The purple one is filled with ube mochi and red bean. And the green croissant is pandan coconut. They were all soo delicious and unique.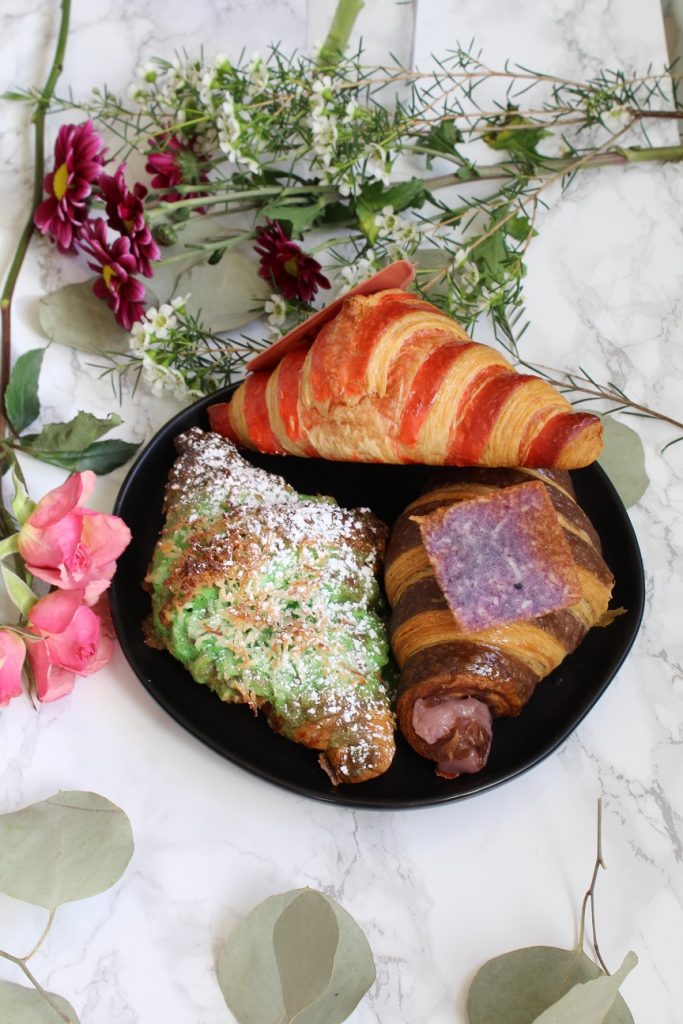 In this week's finds…
If you're looking for a brunch idea this weekend, this savory french toast with cheese and mushrooms should be at the top of your list.
This coconut carrot cake cupcake is perfect for spring.
This blueberry pineapple margarita sounds soo delicious and perfect for a Friday night with the girls.
The gorgeousness of this strawberry swirl bundt cake.
I think I can live on these adobo shrimp fajitas.
You guys! These moscato strawberries look sooo amazing and I just can't wait to try this!
Omg! This cast iron skillet baked potato pizza sounds like the ultimate meal.
Looking for a weeknight dinner? This shrimp quinoa fried rice looks perfect. Or maybe this one pan Greek lemon chicken rice. Or this teriyaki chicken noodle.
I need to try this winter spiced lemonade.
Have you ever had lemon ricotta cookies before? They're seriously addictive.
This vegan chicken taco salad with jalapeno popper quesadillas sound so delicious and simple to make.
Oh my gosh. These cheesy jalapeno flautas look soo mouthwatering. Look at all that cheesy goodness.
This cream cheese pound cake needs just 6 ingredients!
It's been so ridiculously cold lately, and I seriously need this chicken pot pie soup in my life to keep me warm.
Tropical jerk chicken with gingered broccoli sounds like the perfect meal.
I absolutely love apple pie, but this dutch apple pie comes with a cheddar cheese crust!
These pork, chive, and chard dumplings are perfection. Plus, there's a tutorial to show you how to make these.
The colors in these Mediterranean green power bowls <3
How pretty are these double chocolate cashew bark?
I love that this chicken pot pie is made in individual serving size. That way I can always save some for later or another day.
I cannot wait to try this mango panna cotta coconut cheesecake