Slightly sweetened buttermilk quick bread filled with fresh strawberries and mango. This strawberry mango bread is the perfect summertime breakfast for when you're on the go.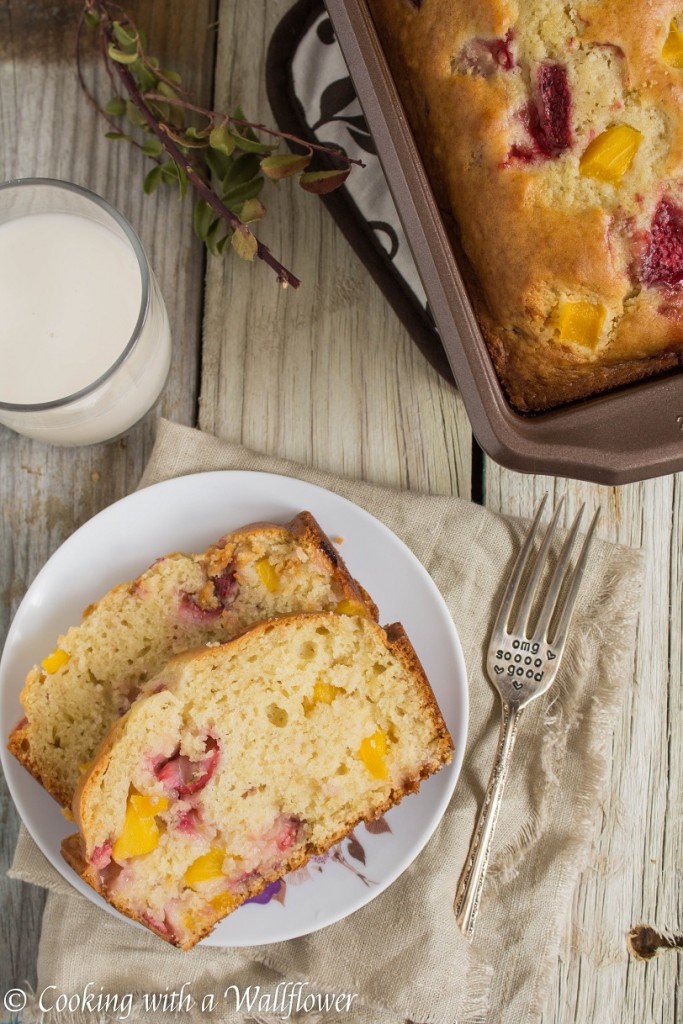 All these fruits!
I am absolutely in love with the variety of fruits available during the summer! My house is usually stocked with all sorts of berries, peaches, and nectarines. Oh, and how can I even forget watermelon?
Sometimes, I think I can live off of just fruits during the warm months. Sweet, refreshing, and sooo delicious. And the colors!
What are some of your favorite summer fruits?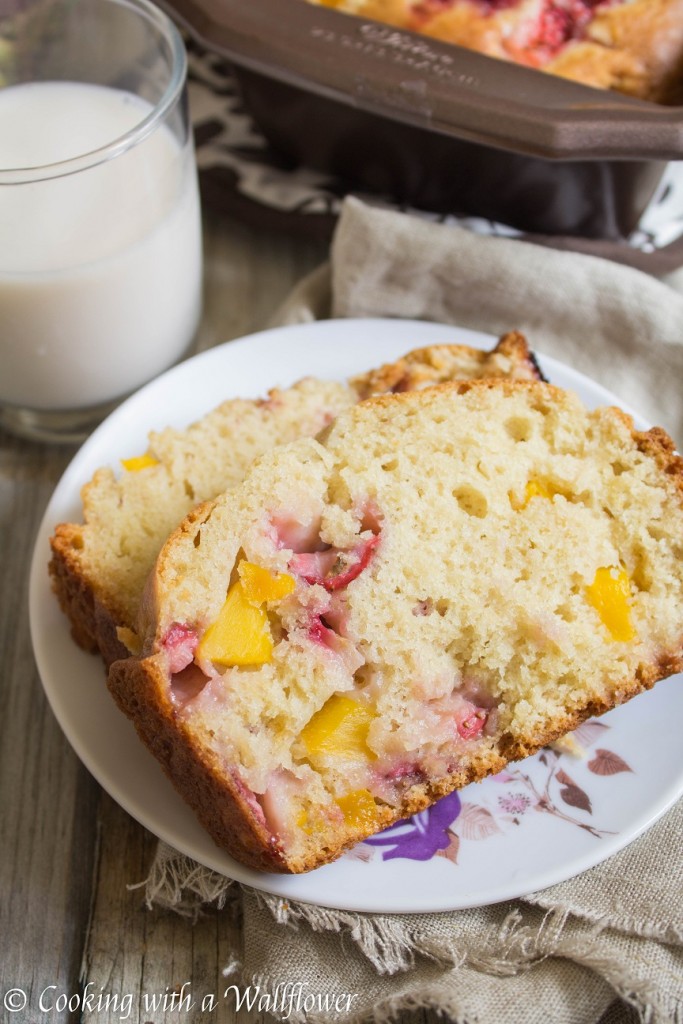 So with all the abundance of fruits available, I really like being able to use them in baked goods, especially with these types of breads because they're easy to bring with me when I need breakfast or a snack. Plus, they're always better the next day when the flavors have time to meld together. Um, that's only if my sisters and I don't keep "taste testing" to see what needs improvement.
Today, I'm sharing with you this buttermilk bread filled with fresh strawberries and mango. Can you just imagine every bite bursting with the taste of fresh strawberries and sweet mangoes? It tastes incredible, and I love that I can bring these with me to work. I'd cut a thick slice, or maybe two, and eat them on the way to work. And these are soo shareable. That's if there's any left for you to share. These slices of strawberry mango bread seem to disappear quickly in my house, especially with all the "taste testing" that we like to do right after they come out of the oven.
These quick breads should always be cut after they've had time to cool down, but I can't ever resist making the first slice right after they come out of the oven. Then of course, they fall apart, and I have no choice but to wait.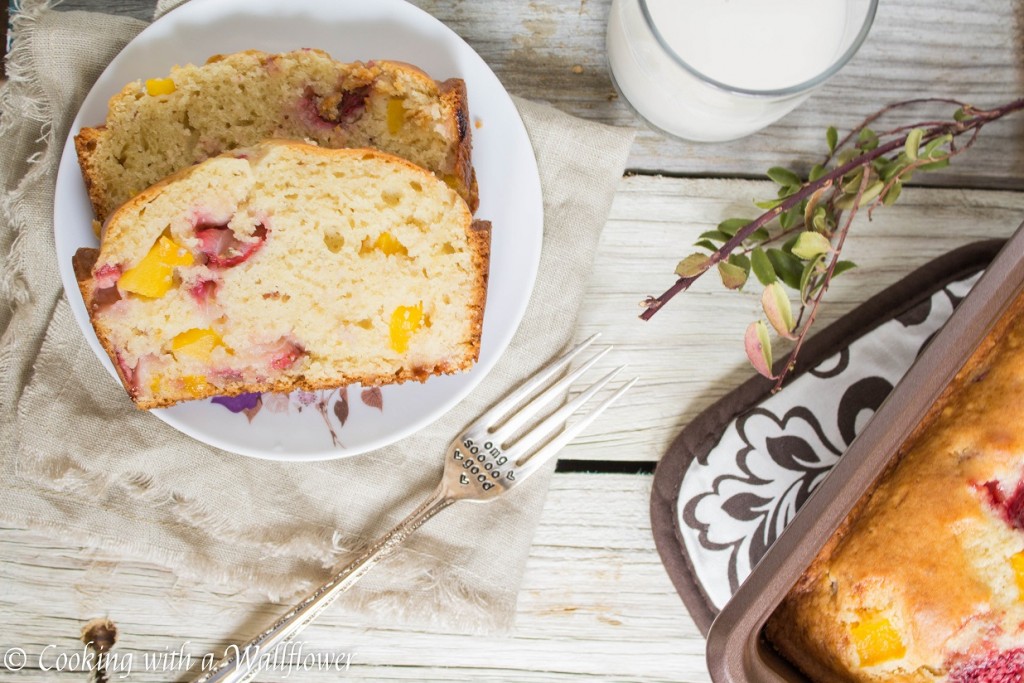 Super easy to put together, this strawberry mango bread will end up being a favorite this summer! Trust me!
You can find this recipe for strawberry mango bread on Ask Anna.
Enjoy!
Come join me and other food bloggers at Fiesta Friday where you will find so many recipes!