Refreshing lemonade filled with sweet strawberries and a hint of tarragon. Easy to make and so very delicious, this strawberry tarragon lemonade is perfect for spring.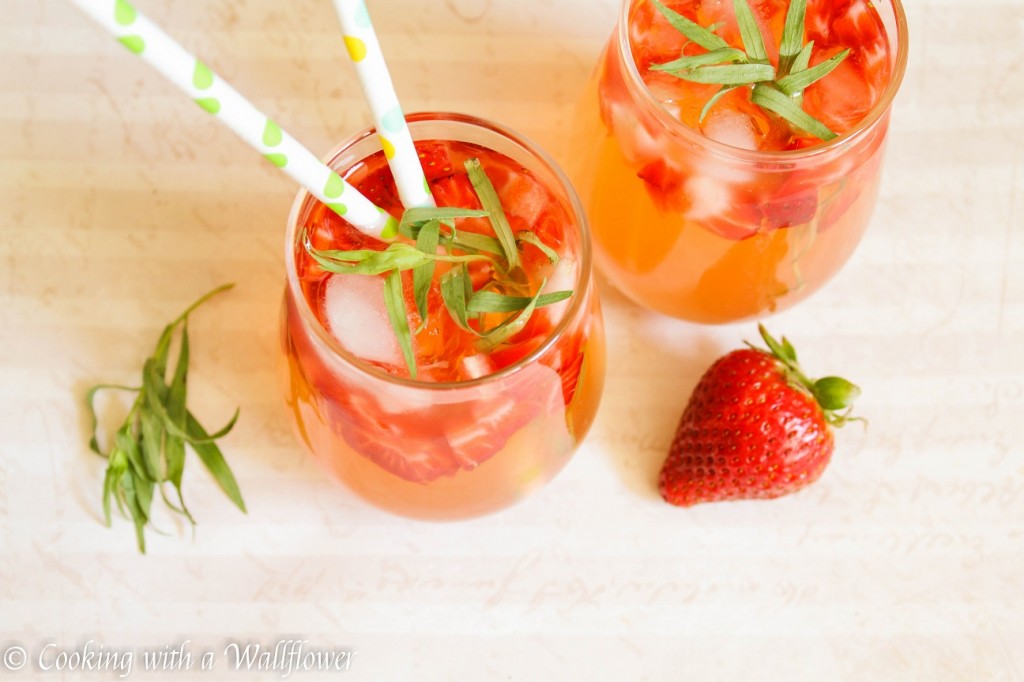 Who knew that strawberries and tarragon complement each other so well? The sweetness of the strawberries, the tartness of the lemonade, and the fragrance of tarragon, all blended together in a refreshing drink just perfect for spring.
I know. I know. Tarragon looks almost like grass.
Have you had it before? It doesn't look like much, but the flavor, the flavor, is amazing. When you heat it up with simple syrup, the flavor is strong and refreshing.
Hope you'll like this!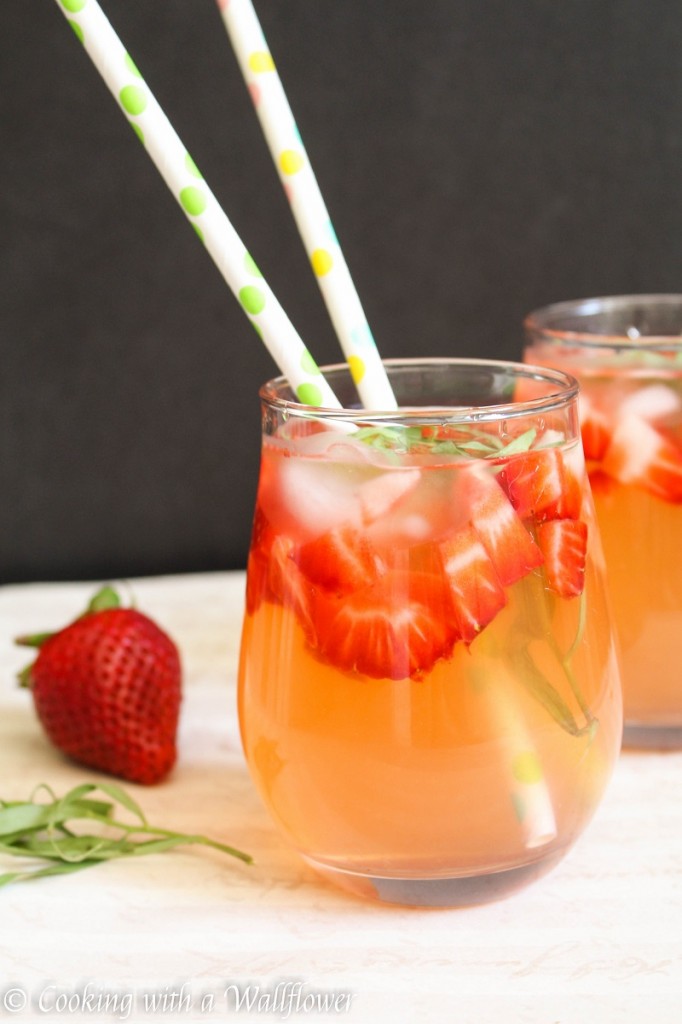 You can find the recipe for this lemonade over on Ask Anna.
I'll be bringing this to Fiesta Friday!