Green tea and coconut ice cream blended with milk to create a deliciously creamy beverage. With just three ingredients, this green tea coconut milkshake is simple to make and absolutely addictive.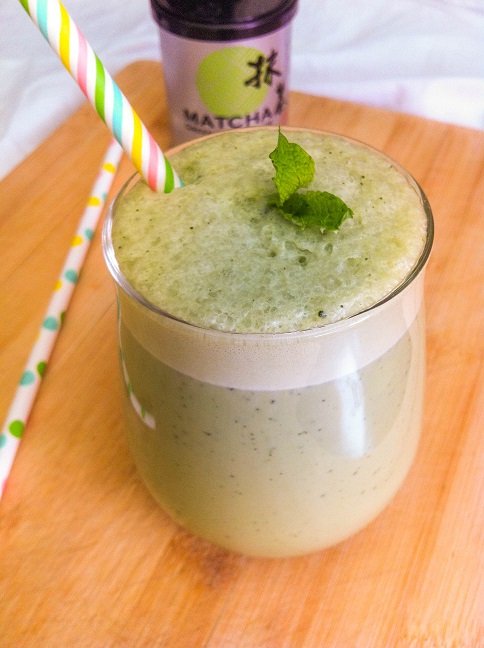 Every once in awhile, when I'm out with family or friends, I seriously crave a milkshake. I know how unhealthy these fast food milkshakes are. You can practically taste it: the creaminess, the sweetness, that richness that you can only find in ice cream. It tastes so good, but you know it's completely bad for you. I tell myself that I don't get to have one that often, so it's okay to splurge a little. But several sips in and I'm already tired of it because of how rich and sweet the beverage is.
Today, I decided to share with you my Green Tea Coconut Milkshake. It's not necessarily a healthy milkshake, but it's definitely less sweet and much more customizable to your preferences.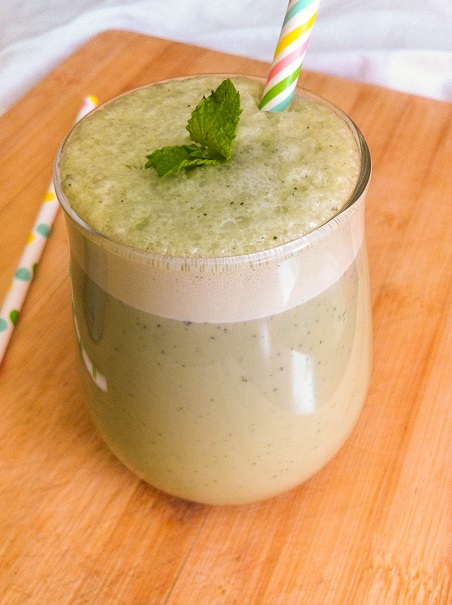 If the milkshake is too sweet, you can always add more milk. If you prefer more green tea flavor, add more of the green tea powder. In case you're wondering, I use the Maeda-En brand, but you can use whatever brand you like. It seems expensive for such a tiny little container, but it goes a long way. All the recipes I've made with green tea on my blog are from the same tin.
I love this milkshake because it's the perfect amount of sweetness for me. Each sip is filled with the aromatic flavor of green tea and coconut. Such a great combo. =)
I'll have to share this with my friends at Fiesta Friday! Come join us!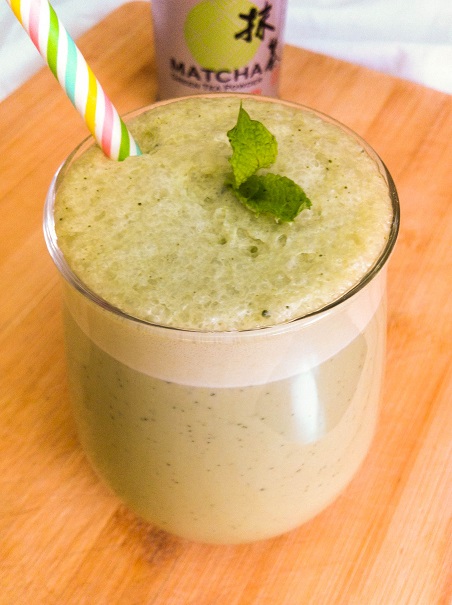 I used my Coconut Ice Cream recipe to make this milkshake, but if you didn't make it beforehand, you can use whatever ice cream you like. I recommend coconut or vanilla since it'll work better with green tea.
Add coconut ice cream, green tea powder, and a little bit of milk. Blend the three ingredients until it becomes smooth, well mixed, and thick.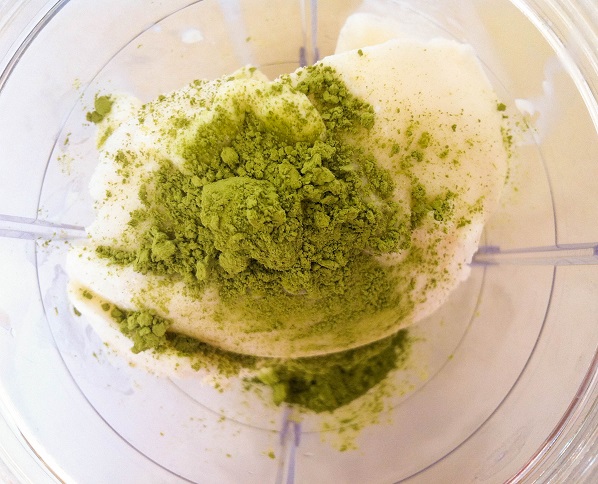 Pour the milkshake into a glass and serve it cold.
Enjoy!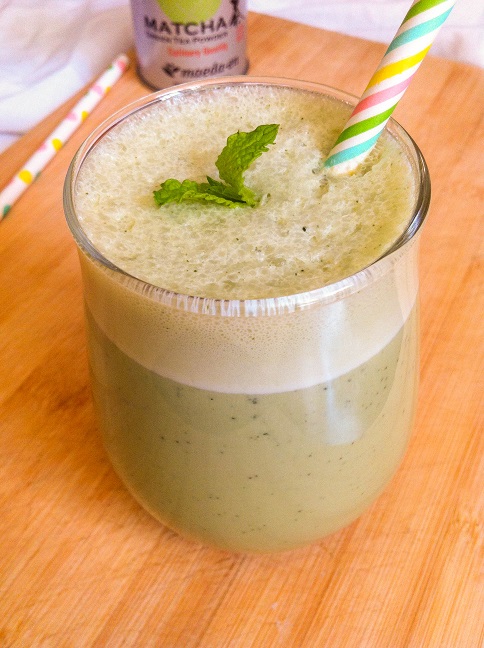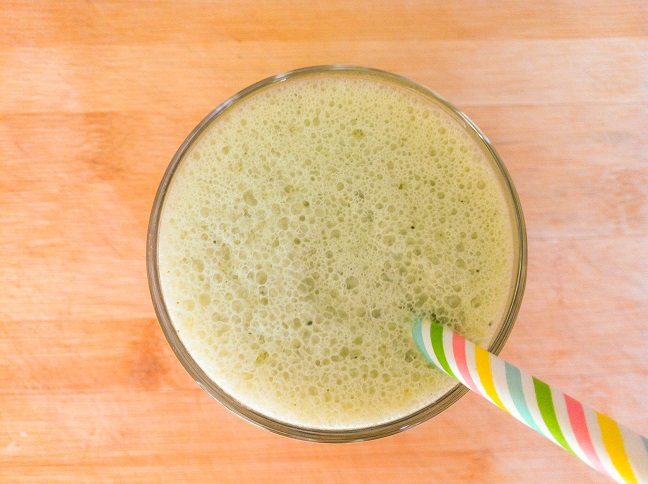 Dental Hygiene Tip#3: Power toothbrush versus regular toothbrush. It is recommended that we use an electric toothbrush because research has found that it removes more plaque, a sticky white substance, from our teeth. Many of these toothbrushes come with a timer so it will indicate if you've reached the recommended two minutes. Some electric toothbrushes can also indicate if you're applying too much pressure to your teeth. However, a regular toothbrush can also do a great job as long as you're using the proper technique.
Want instant updates? Follow me on Facebook, Twitter,  Instagram, or Bloglovin.
Did you know that if you're not ready to print a recipe, you can save the recipe into an online recipe box through Ziplist? It's completely free to sign up and easy to use to organize your recipes as well as your grocery list.
[amd-zlrecipe-recipe:45]