Baked sweet yellow peaches topped with a crispy crumble. Each bite is filled with juicy diced peaches and a little extra sugary crunch.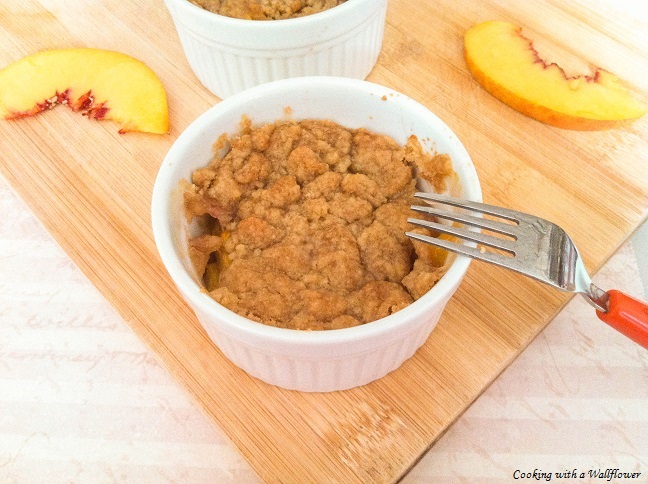 Did you know that August is National Peach Month? In honor of that, I've decided to create another crumble with this delicious seasonal fruit.
You have no idea how amazing this dessert is. But don't worry, you're about to. I didn't know what I was missing out on either until I took that first bite. Warm crispy crumble over sweet, juicy diced peaches. Gosh, my mouth is watering just thinking about them.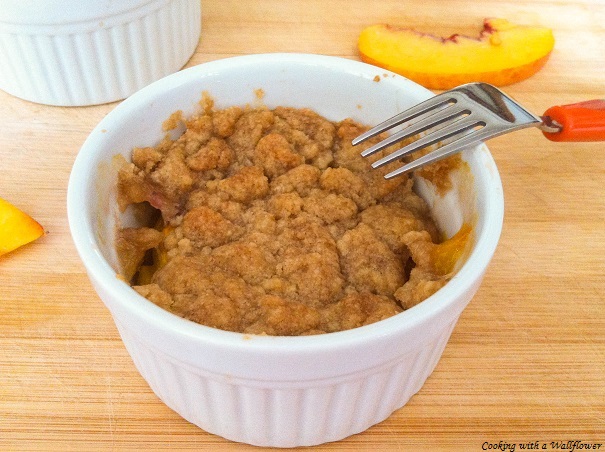 And guess what? It takes less than 5 ingredients to make this! Yes, less than 5. Peaches, a little butter, some brown sugar, a bit flour. Baked in the oven for about 30 minutes until the peaches become soft, juicy, flavorful and the crumble turns crispy and a golden brown. And viola! You've got yourself a tasty summer dessert.
A few weeks ago, I signed up to be a recipe contributor over at Ask Anna once a month. Her blog has so much info about pretty much everything related to your home. This is my first post over at her blog. If you're interested in seeing the recipe for this delicious Peach Crumble, head on over to Ask Anna to check it out.
Enjoy!