Soft velvety scrambled eggs topped with savory furikake seasoning served over buttered toast. This furikake soft scrambled egg toast is simple, delicious, and soo worth the extra time to slowly cook the eggs.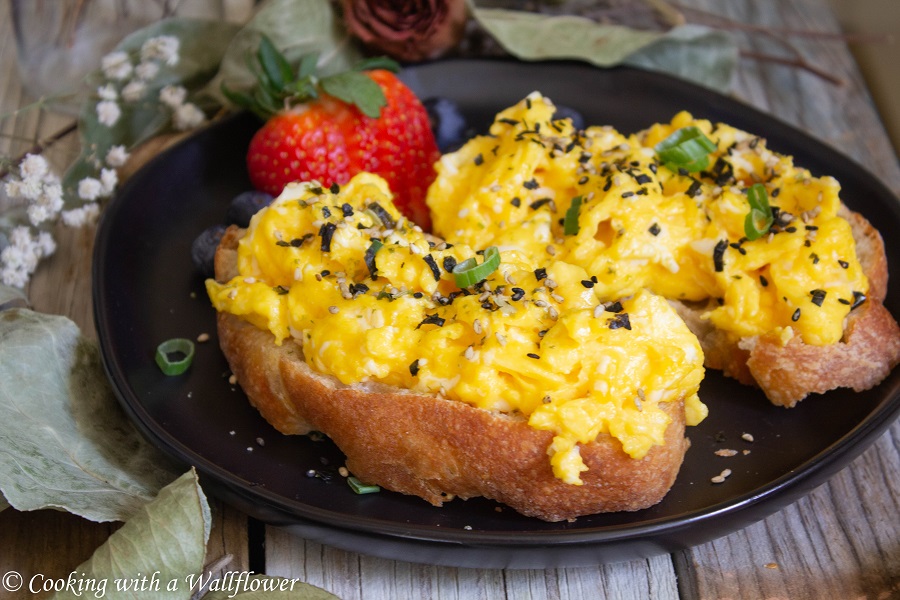 Happy Sunday!
It's move in day for us! We signed our lease to the new apartment yesterday. And we get the keys today. It's a new and exciting but a little scary chapter in my life. I can't wait to get settled and to start taking photos in our new place. The living room has almost floor to ceiling windows facing west. And I can't wait to play with the light that will be coming in.
Also, the stove in our kitchen will be a flat top. It might be induction? I'm not sure yet. But that means that I'm shopping for new pots and pans. So if anyone has recommendations, I'm looking for some pots and pans that are good quality and work well with a flat top stove.
So excited, and a little scared, for this new part of my life.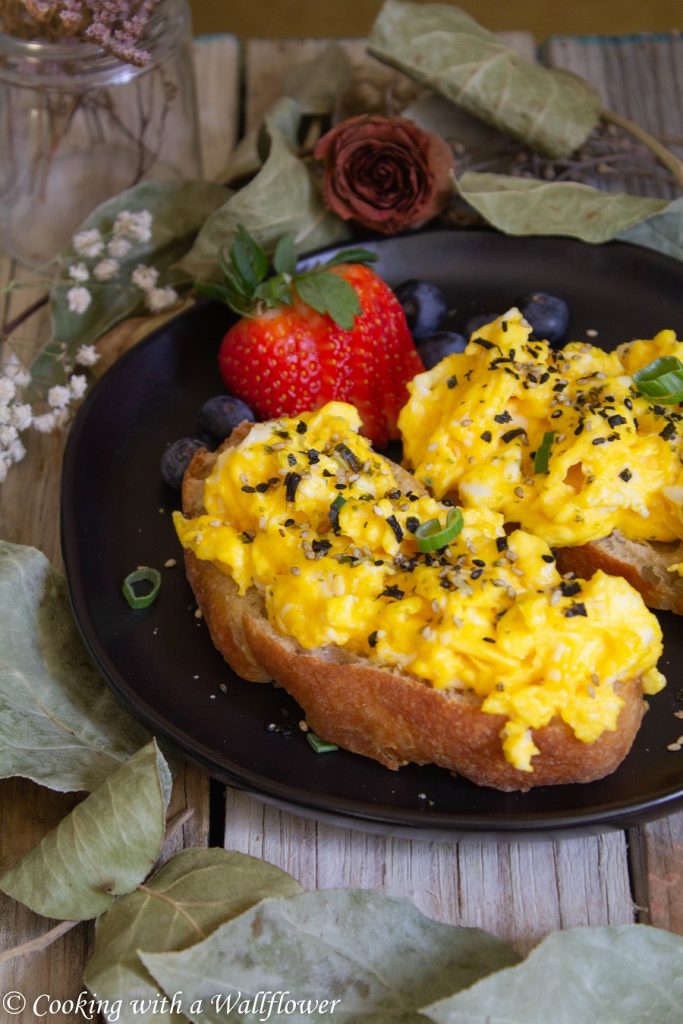 In the mean time, we should talk about this easy to make yet so delicious furikake soft scrambled egg toast.
For the longest time, I wasn't the biggest fan of scrambled eggs. It never felt as though it has enough sustenance. But then, once I discovered soft scrambled eggs, it's now one of my favorite ways to enjoy eggs. They're soft and velvety and fluffy. They're perfect on their own or seasoned with furikake seasoning. And definitely worth the extra time to slowly cook them to perfection.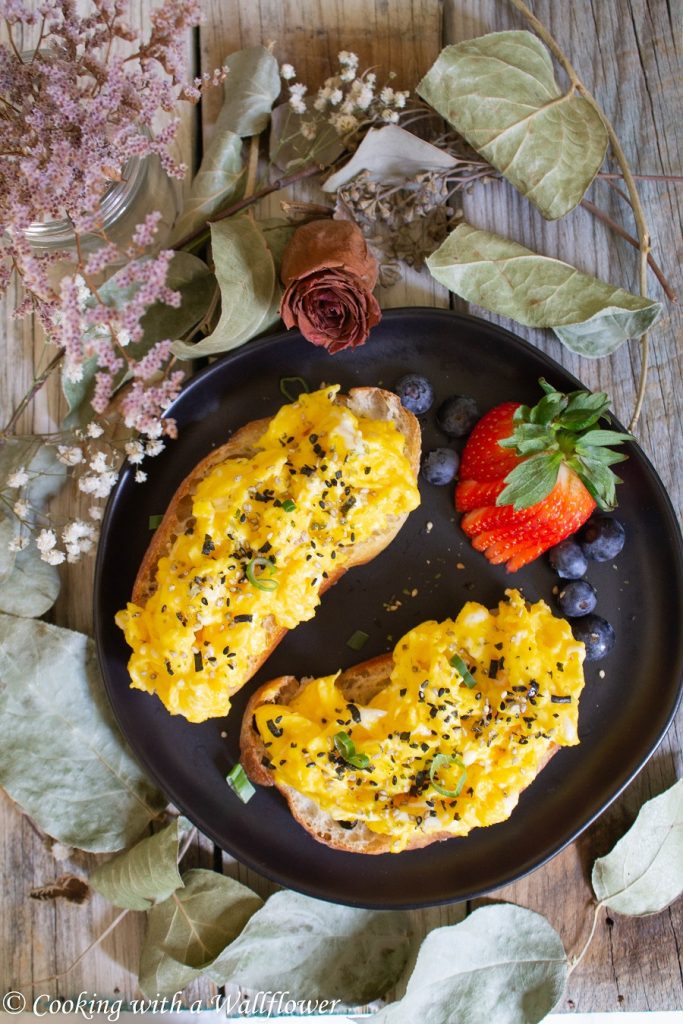 Serve these eggs on buttered toast, and you'll get an amazing quick breakfast for a lazy Sunday morning.
Find the full recipe to this Furikake Soft Scrambled Egg Toast over at Ask Anna where I contribute recipes once a month.
Enjoy!