White hot chocolate with strong notes of chai tea in every sip. This chai white hot chocolate is simple, delicious, and perfect for cold winter days.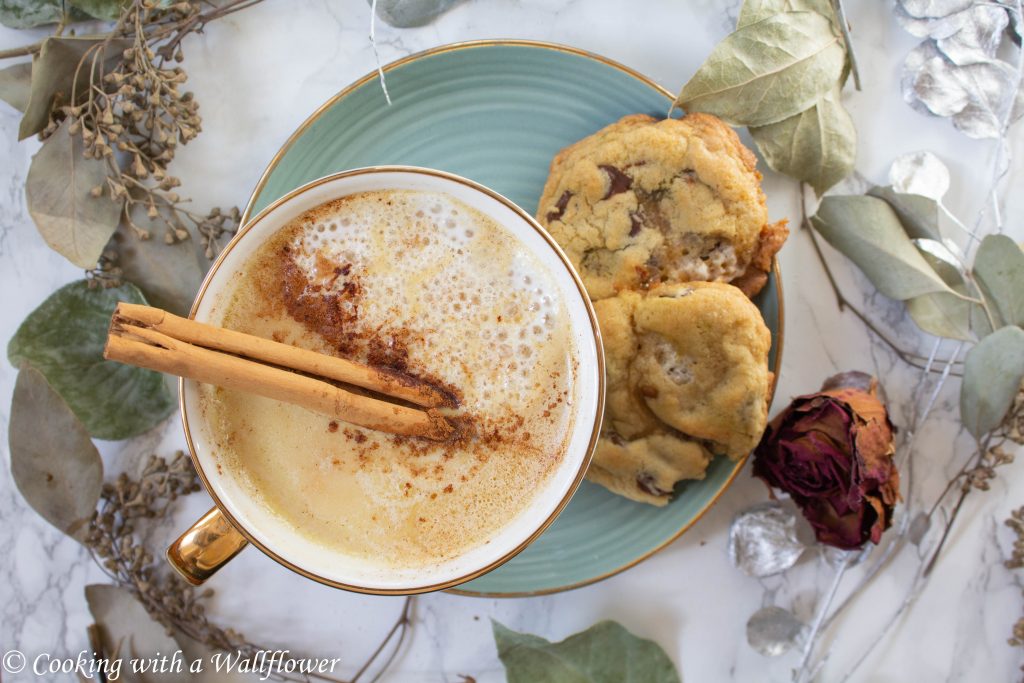 Happy Wednesday!
It's already the end of February. How time flies by these days. But on the bright side, spring is just around the corner. I can already see the cherry blossoms and magnolia flowers blooming in the trees. I saw the mustard flowers blooming in the fields of vineyards. And I can't wait for all the produce to make it's return. As much as I love citrus season, I am forever an avid lover of grapefruit, pomelos, Cara Cara, and blood oranges, I do miss sweet berries.
During the winter months, I love lounging on the sofa with a cup of hot tea or hot chocolate and a good book. Something about this combination gives me warm cozy vibes.  So I thought that maybe I could combine both. This chai white hot chocolate is slightly sweet from the white chocolate and has all the spices of chai tea.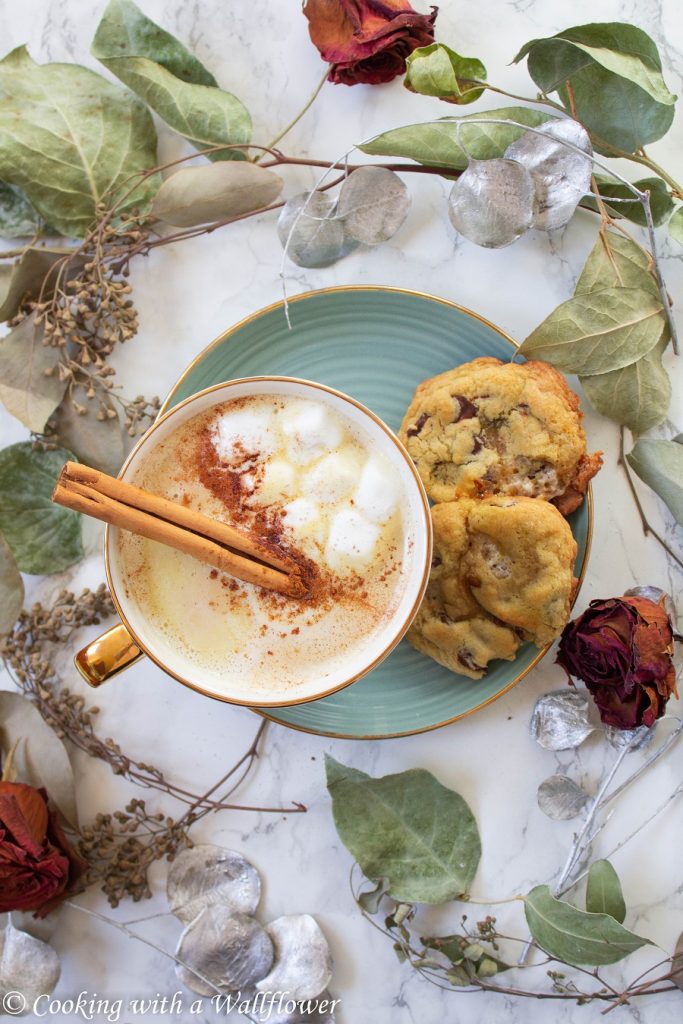 The sweetness of the white chocolate is perfect, melted in milk. The chai tea adds warm cozy flavor to the hot chocolate. Then a must with all hot chocolate, it needs your favorite toppings. Add whipped cream or mini marshmallows if that's what you like. Sprinkle ground cinnamon on top and serve with a cinnamon stick. One cozy drink in a mug.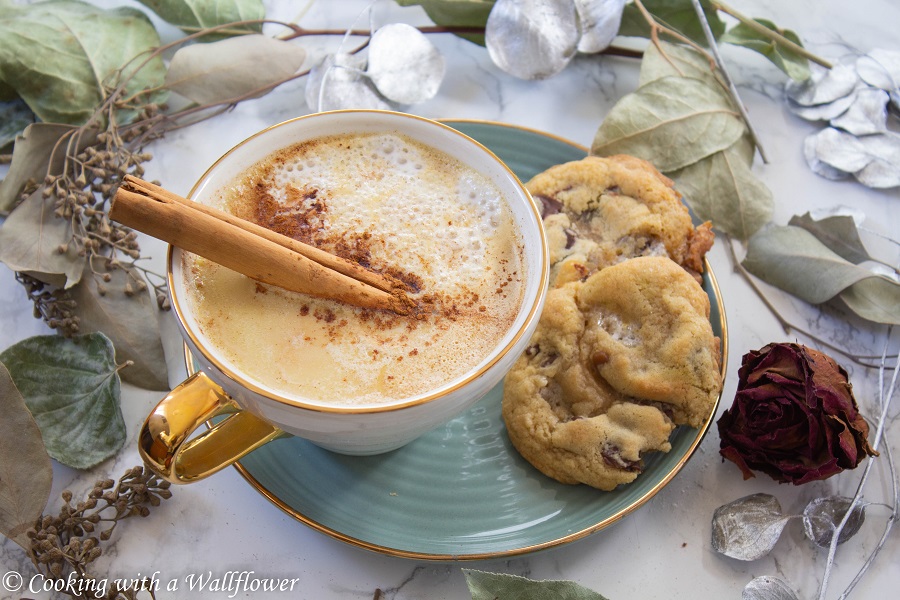 You'll want this to drink for those cold days ahead. It's perfect for a cozy day in while watching movies. Or perfect for pairing with some of your favorite cookies and treats.
Hope you'll enjoy this as much as I do!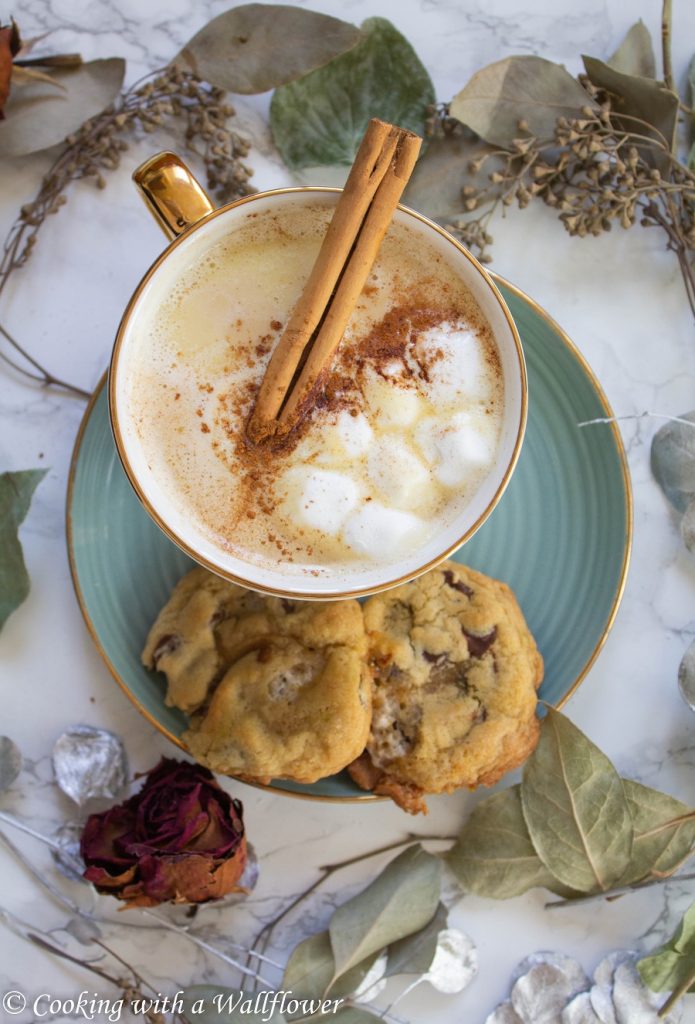 You can find the link to the full recipe for this chai white hot chocolate over at Ask Anna where I contribute recipes monthly.