Sunrise over the city.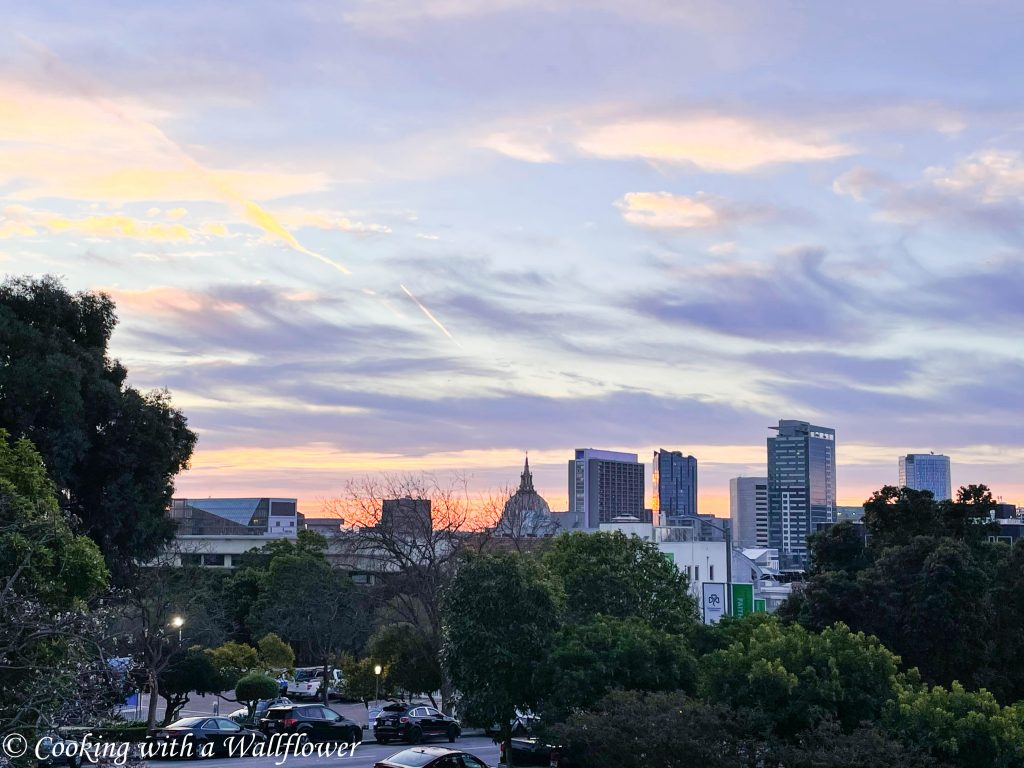 I love that the sun is rising earlier and earlier each day, even by just a minute or two. It means that on my early work days, I see the first colors lighting up the sky. I see the sky brighten as I head to work. And it's a sign that spring is just around the corner.
In this week's finds…
I love fudge and this chocolate mint fudge sounds sooo amazing. Plus the swirls of color too.
My mouth is drooling over these blackened cod fish tacos with fish taco sauce. And I can't wait trey it soon.
How gorgeous is this luscious low carb lemon layer cake filled with blueberry compote? It's perfect for spring.
I love pasta and this creamy boursin pasta sounds sooo good. I love how simple it is to make it too.
The prettiness of this carrot cake. I love the layers and the spices in this cake!
This strawberry chocolate roll cake or this strawberry galette will make the perfect spring dessert.
Oh my gosh. How cute are these Lucky Charm cookies?
Nachos are one of my favorite finger foods and snacks. So of course, these smoked pulled pork nachos look and sound soooo good.
Seriously cannot wait to make these vanilla bean strawberry white chocolate chip cookies. It sounds absolutely delicious.
They layers in this German chocolate cake <3
Thai food is one of my favorite cuisines and this coconut curry shrimp sound soo delicious.
It's been soo long since I had okonomiyaki so I want to try this udon okonomiyaki.
These lemon lavender cookies would make the perfect treats accompanied with tea.
These creamy garlic shrimp pasta is soo mouthwatering.
I have never had basque burnt cheesecake before but I definitely want to make this version as soon as it's possible.
These homemade vegan potstickers sound sooo good.