Creamy mac and cheese filled with spinach, mushroom, and bits of pancetta in every little bite. This spinach mushroom pancetta mac and cheese is delicious, easy to make, and perfect for a weeknight meal.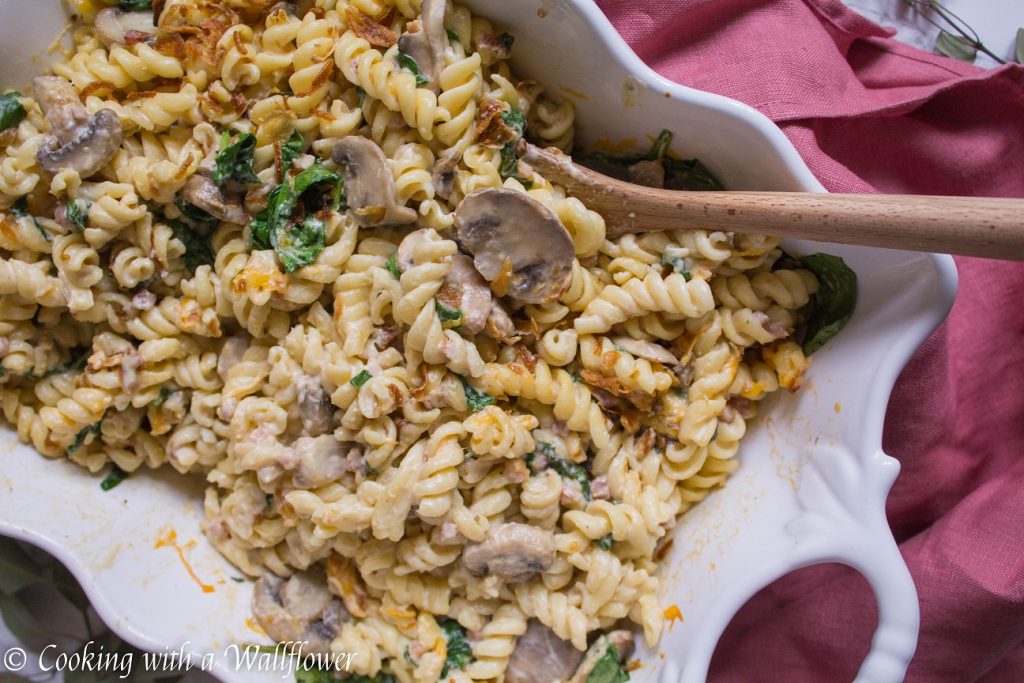 Happy Wednesday!
I can't believe that we're already part way through the first week of March. This month is packed full of events for me. So it's going to be busy for the next couple weeks.
My boyfriend and I went to see Hamilton last night. It's actually my second time watching it. And it was just as good as the first time. We were lucky enough to get cheap tickets through the Hamilton app. So if the musical is your town, I highly recommend downloading the app and trying to win $10 tickets to the show.
In the mean time, I thought we could use a little midweek pick me up. What's better than our favorite comfort food?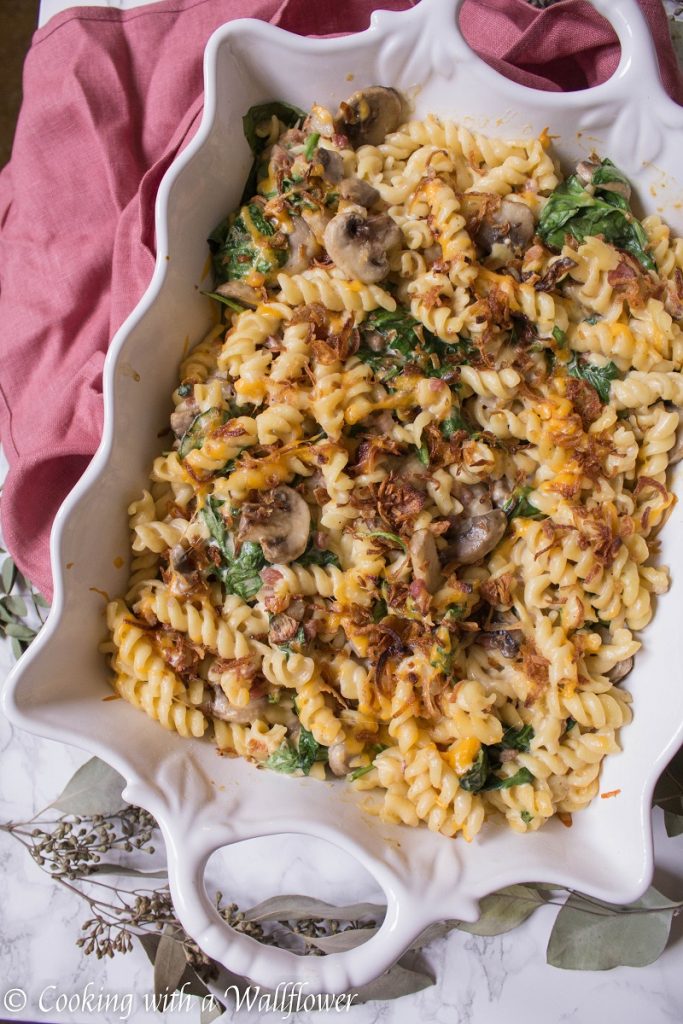 I'm alllll about the comfort food. Especially when it comes to mac and cheese. There's something about pasta covered in melted cheese that's just so addictive. Personally I think it's because mac and cheese is something we grew up with, and it's simply nostalgic. But I'm so excited to share with you my latest version.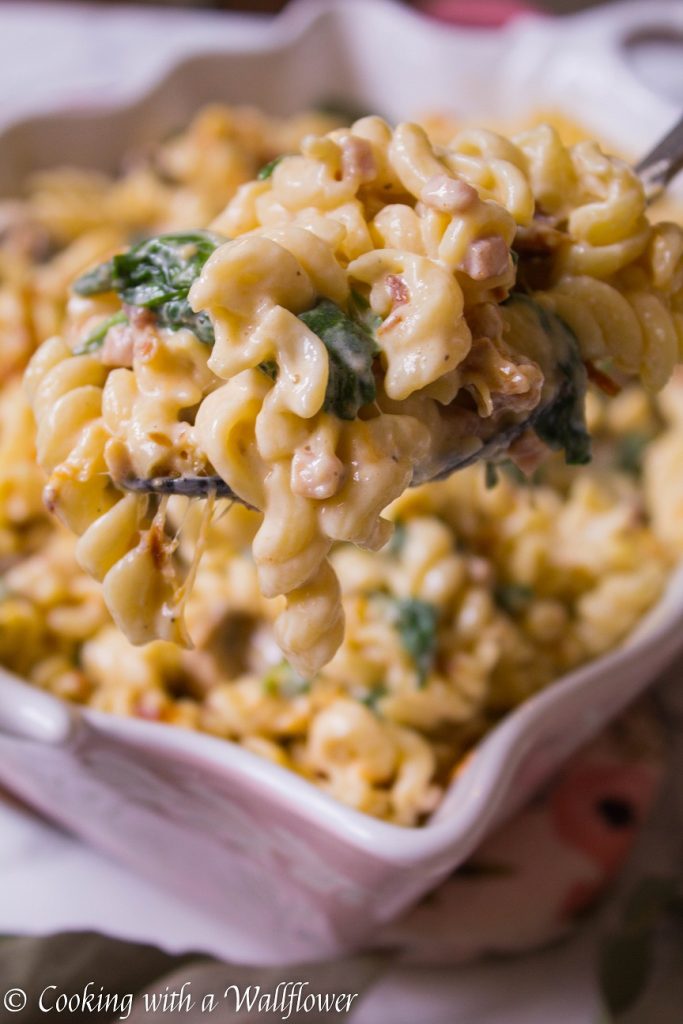 This mac and cheese dish is one of my favorites. It takes the ultimate comfort food that we all know and love and takes it to the next level with a few added ingredients. Fresh baby spinach, mushrooms, and savory pancetta. Every little bite is packed full of flavor and soo creamy and cheesy.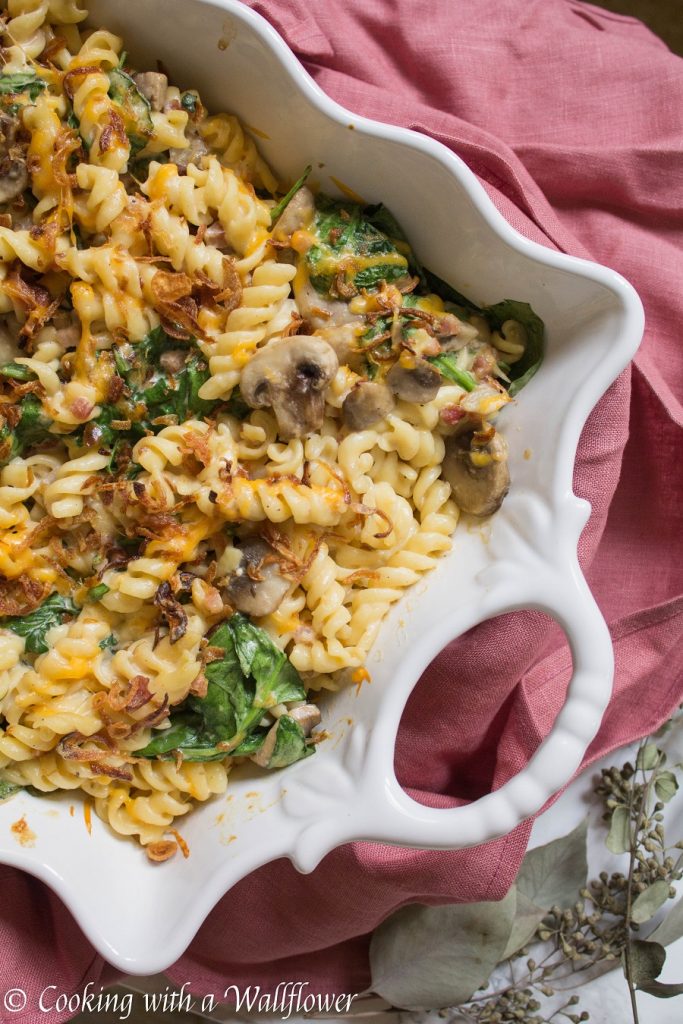 I love that there's fresh spinach, mushrooms, and bits of pancetta in the mac and cheese. Topped with fried onions or fried shallots, it adds extra flavor and texture. Straight from the oven, this spinach mushroom pancetta mac and cheese is worth all the wait.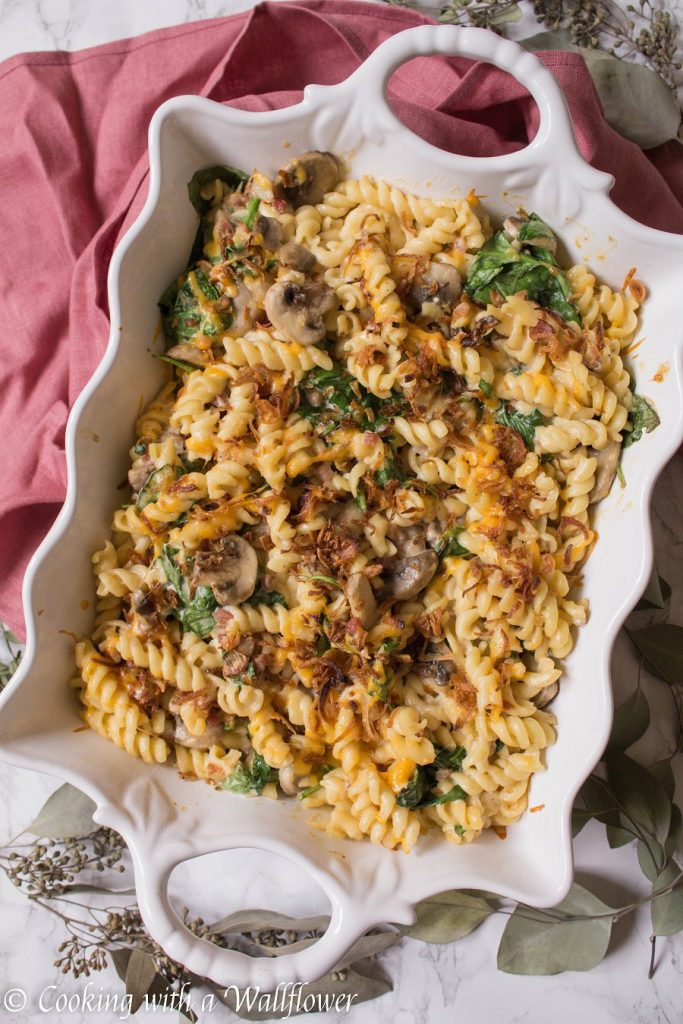 Find the recipe to this spinach mushroom pancetta mac and cheese over at Ask Anna where I contribute recipes every month.
Enjoy!