Vanilla almond oatmeal topped with caramelized bananas. This caramelized banana almond oatmeal is deliciously simple and perfect for breakfast.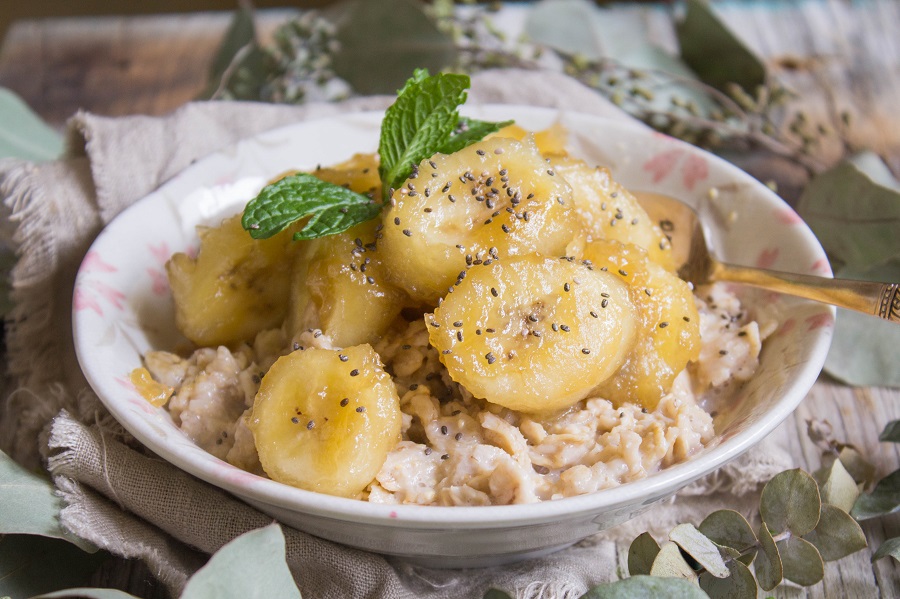 These last few days have been all about my friend's wedding at the San Francisco Zoo. Since I was part of the bridal party, we went to get pampered the day before, then had to wake up early to get ready for her big day. It was sooo much fun. Cocktail hour included riding the carousel, feeding alpacas, petting possums and hedgehogs. And oh my gosh, I got to feed a giraffe! How often do we get to say that we get to do these things at a wedding?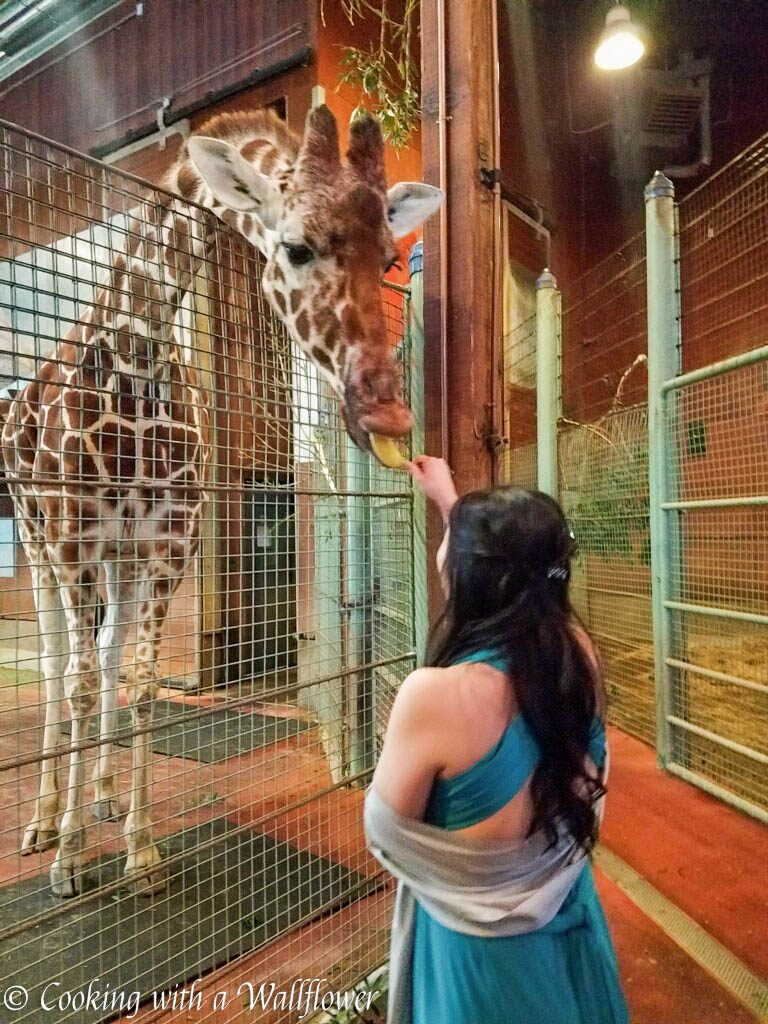 But after all the wedding festivities, and doing some touristy things with my friend Jen who came home from out of town for the wedding, I am utterly exhausted. I'm don't think I have much energy to do anything else.
Sooo…. I want to keep things as simple as possible. And this caramelized banana almond oatmeal is almost as simple as it gets. Warm, slightly sweet, and so simple to make, this oatmeal is one of my favorite early morning meals. It's warm and cozy and what I need to recharge after a busy few days.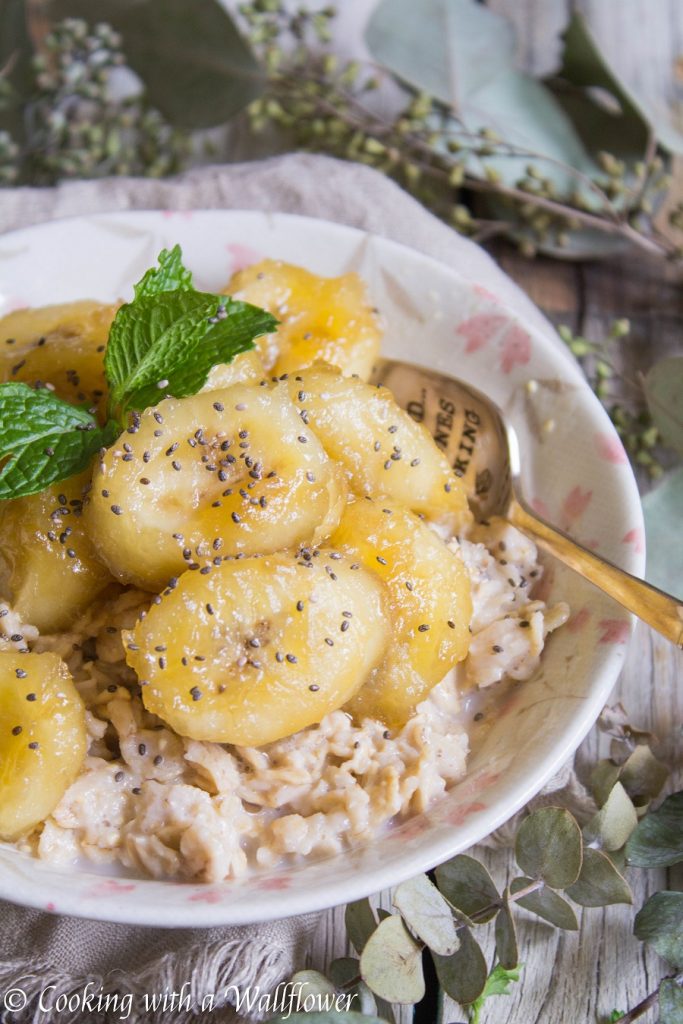 What I love the most about this dish is that you don't have to put that much time or effort into making this oatmeal. Which means that you don't have to spend your entire Sunday morning cooking. Or if you want something warm and comforting before work, you don't really have to wake up that much earlier to make this caramelized banana almond oatmeal.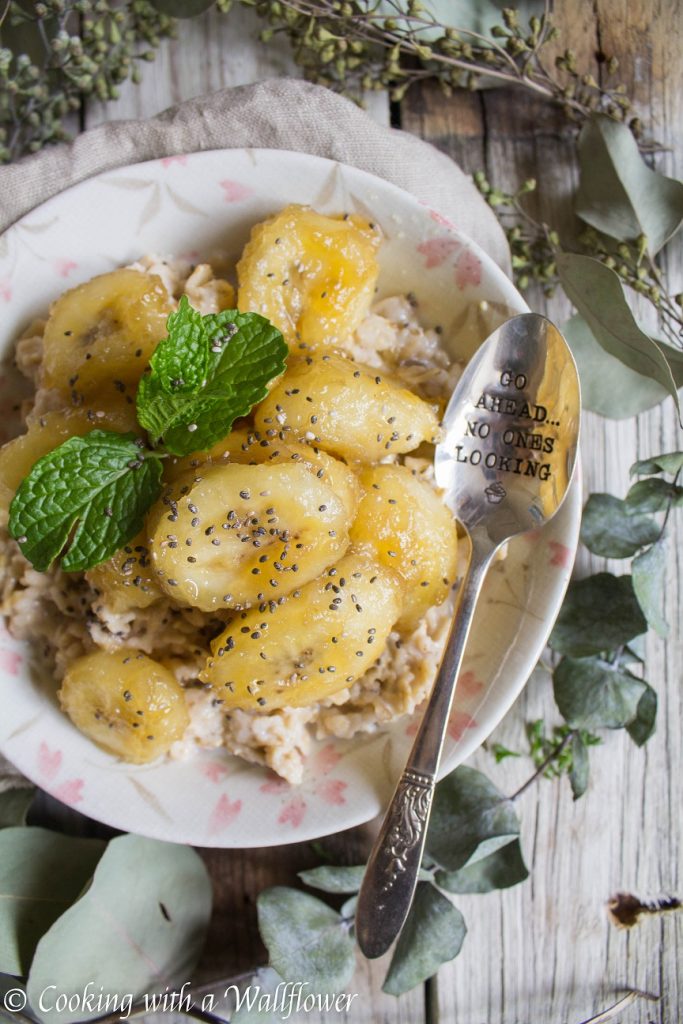 Simple ingredients, delicious flavors. I can't wait for you to try this recipe.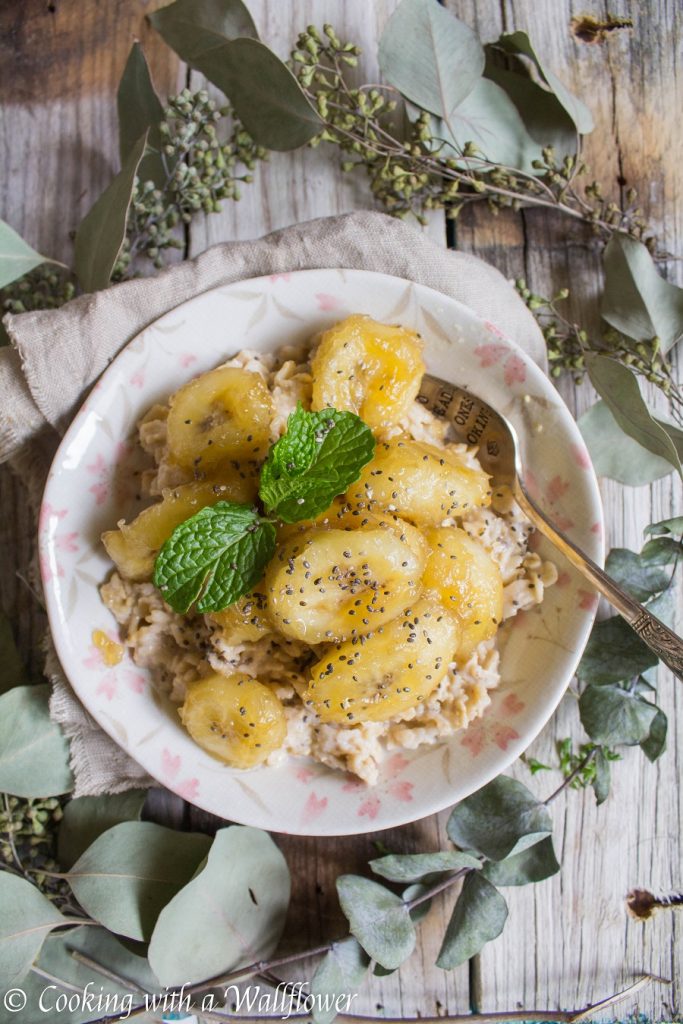 Cook the oats in almond milk according to the directions on the package. Add ground cinnamon and vanilla extract, and a little bit of maple syrup. Stir to incorporate all the ingredients.
In a small skillet, add a little bit of vegetable oil and maple syrup over low heat. Then add sliced bananas. Cook for about 5 minutes until the bananas are caramelized.
Top the oatmeal with the caramelized bananas.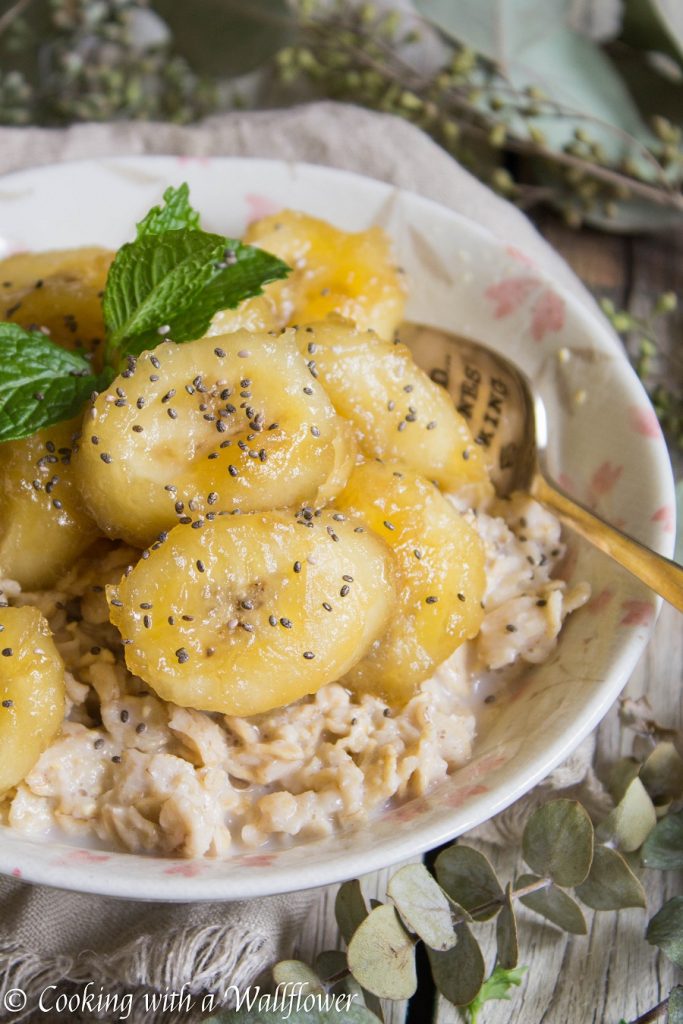 You can find the recipe to this caramelized banana almond oatmeal at Ask Anna where I write a post monthly.
Enjoy!