Chocolate rice crispy treats filled with freeze dried strawberries in every bite. These strawberry chocolate rice crispy treats are so simple to make and perfect for gift giving.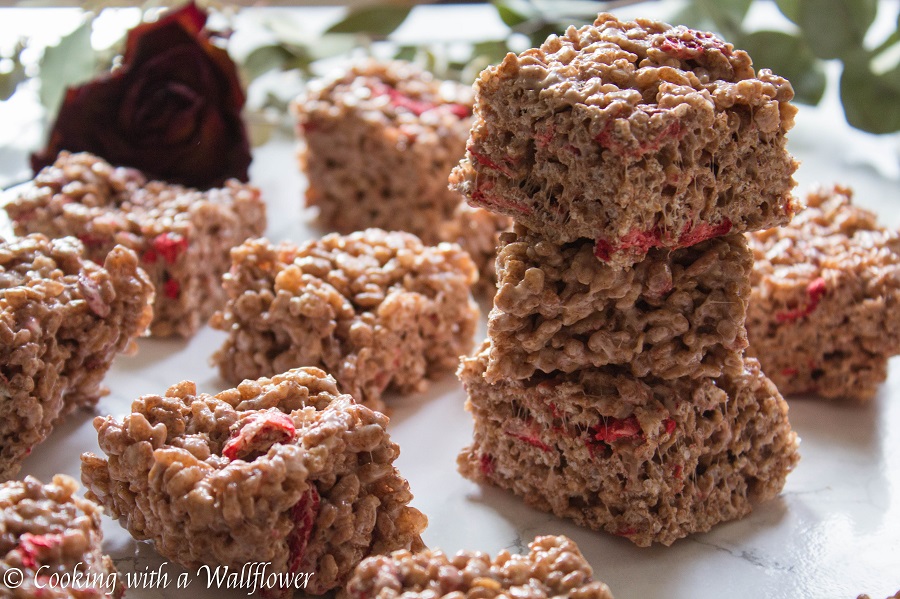 Happy Valentine's Eve!
Okay, so that's probably not a thing. But it's kind of the perfect time to stock up on all the Valentine's Day goodies, isn't it? I don't know about you, but I get drawn in by all those limited edition chocolates. It is baaddd. There are so many new chocolate varieties this year, and I bought them all. Not even exaggerating a little.
Yes, I totally know what I do for a living. But…. I can't help it! Strawberry bark? White chocolate creme brulee? Strawberries and cream? Red velvet white chocolate truffles? Pink champagne and milk chocolate swirls? Uh…. yeah. Basically, Target can have all my money. lol.
If you're more into the homemade Valentine's Day treat, I have one last treat for you. It's filled with chocolate and strawberries. One of my favorite combinations. Plus, it only requires about 10 minutes of hands on cooking. The rest of the time, you're just waiting for the rice crispy treats to set before cutting into them.
You don't have to be a baker or a cook to make these treats. They're super simple and require just minutes of your time.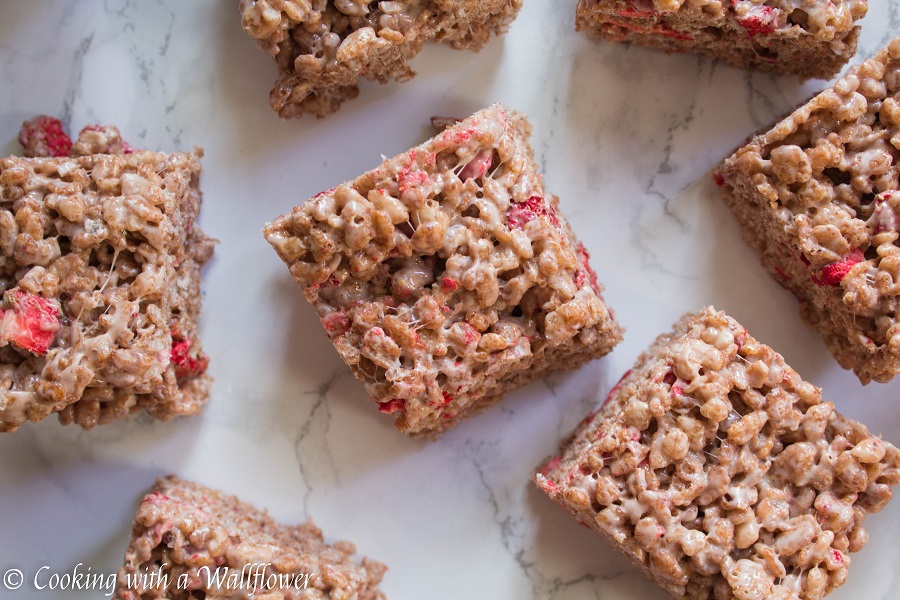 Melt butter in a large pot. Add mini marshmallows and cook them over low heat until melted. Add chocolate crisp rice cereal and freeze dried strawberries. Mix until all the ingredients are combined, and you're all set. A chocolate and strawberry treat perfect for Valentine's Day.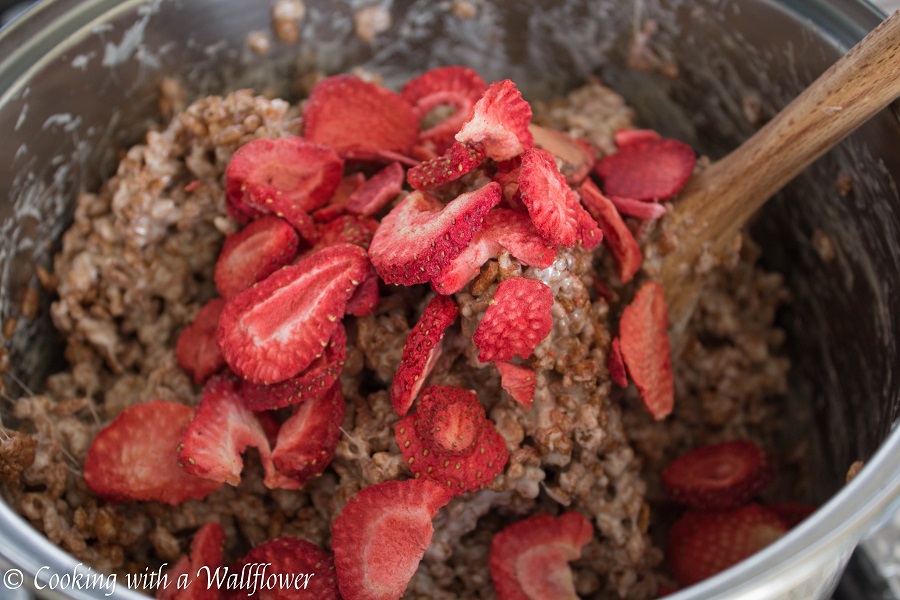 Find the recipe to these strawberry chocolate rice crispy treats over at Ask Anna, where I contribute recipes every month.
Enjoy!
Happy Valentine's Day!