Avocado blended until smooth and creamy then topped with roasted almonds and granola. This avocado smoothie bowl with almonds and granola is the most amazing breakfast ever.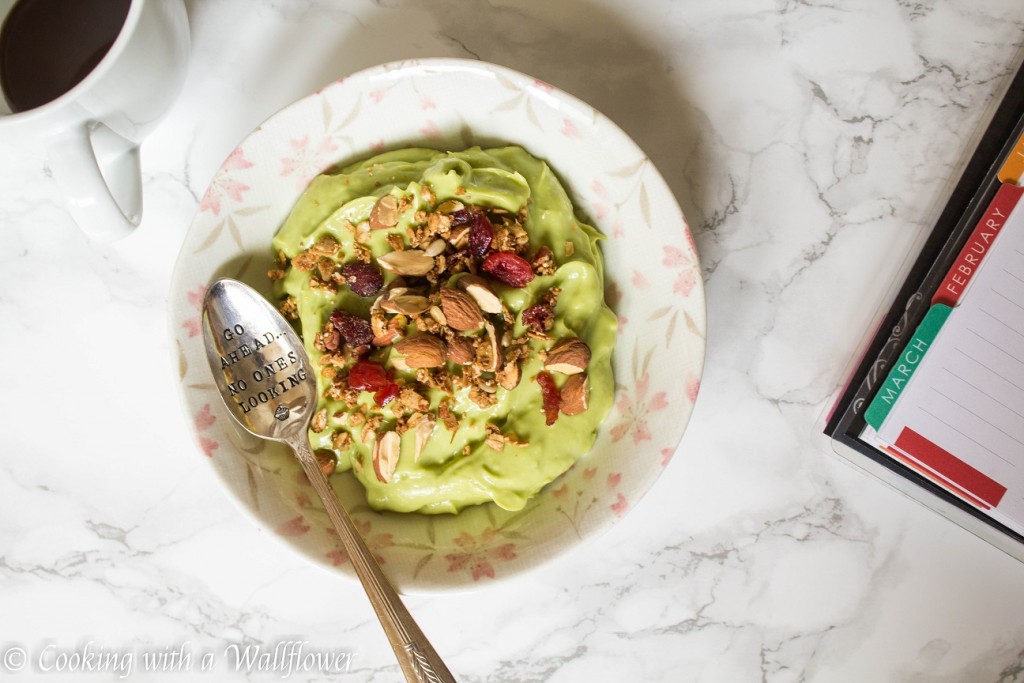 I've been obsessed with smoothie bowls for awhile now.
What's not to love, right?
Smoothies are usually filled with so many different fruits and vegetables. You get many of your nutrients just by sipping.
But sometimes, I love having all the extras: the nuts, the fresh fruits, the dried fruits, the granola, or the honey drizzle. All these toppings give smoothies more texture and flavor.
Or maybe it's just that I really like munching on all sorts of snacks at the same time.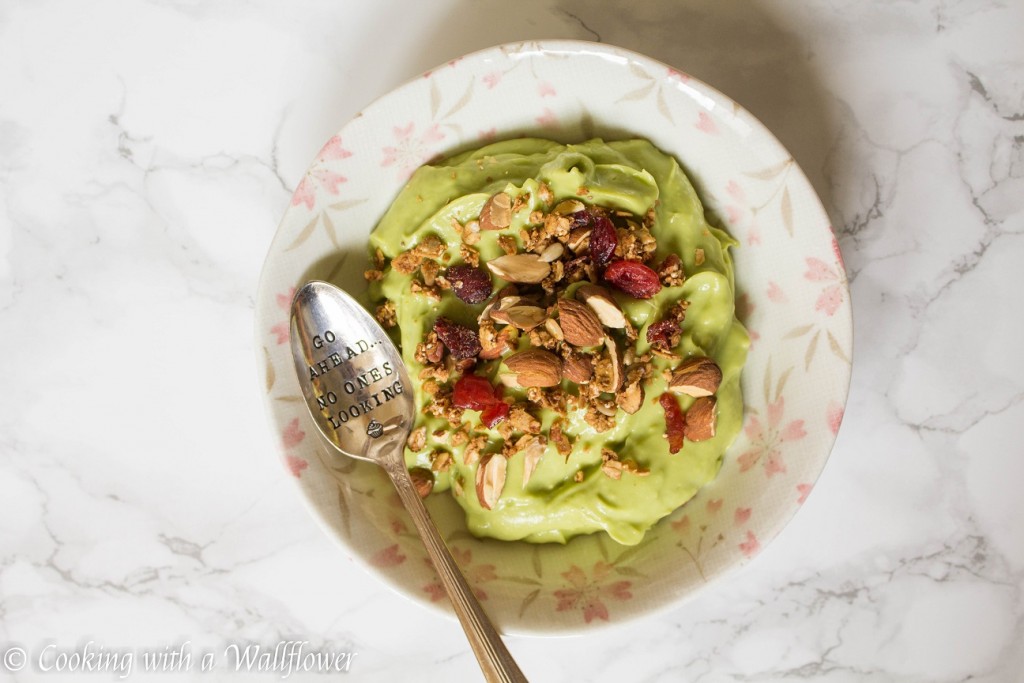 Today, I wanted to focus on avocado. Of course, we're constantly adding avocados to our foods. You have them in salads, sandwiches, in appetizers, dips and so much more. But I feel like it doesn't get the attention it deserves as a smoothie or a dessert.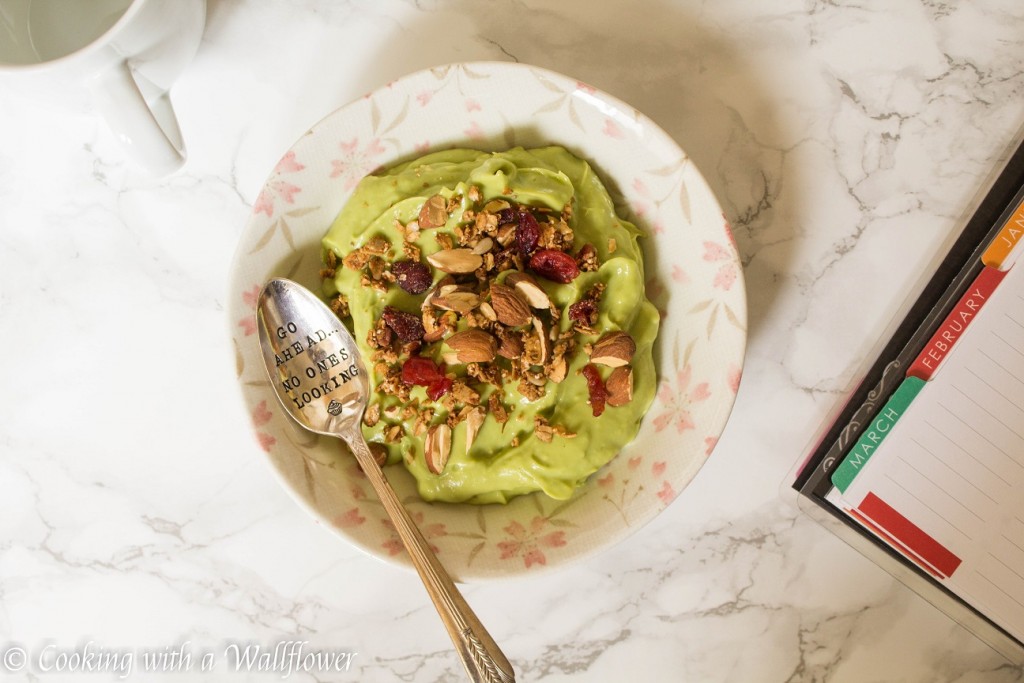 Have you ever had an avocado smoothie before? It's really common in Asian restaurants and dessert shops. Avocado smoothies are usually avocado, condensed milk, and sometimes ice blended together. At least, that's what I grew up with. I used to just mash up avocado and add condensed milk.
And it definitely tastes like an indulgence because avocado is super creamy and smooth, and soooo filling.
Once you finish your smoothie, you'll be full for awhile.
Trust me. This is the perfect way to start your morning. Or if you're me, you'll start your morning with this avocado smoothie bowl and maybe make one for your afternoon snack too. It's like having dessert for breakfast.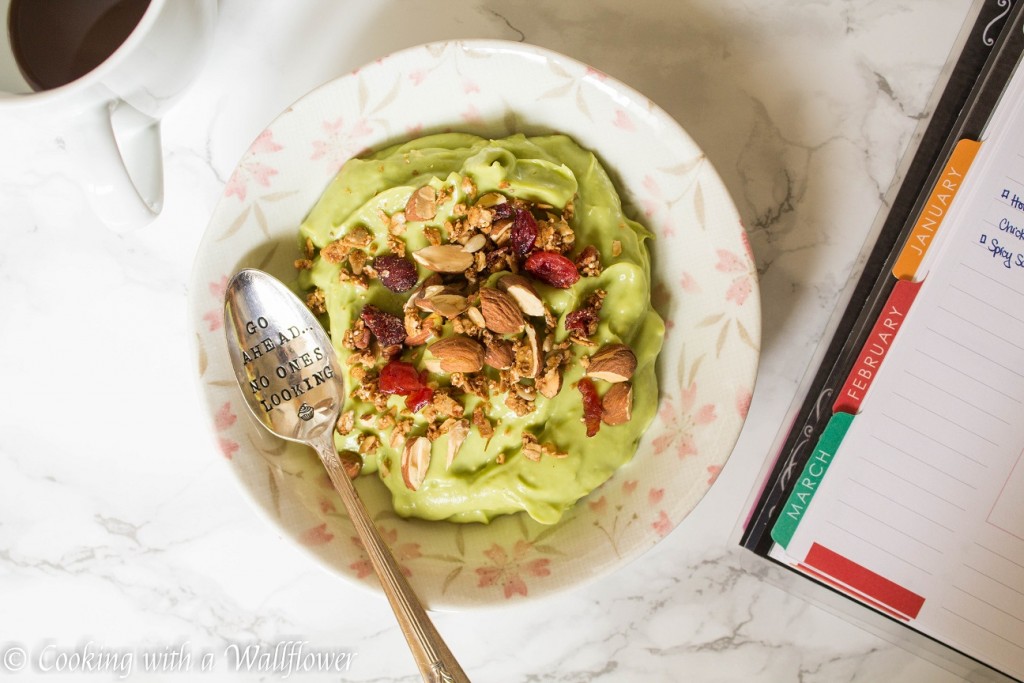 And then I like adding roasted nuts and granola to give it the extra crunch factor. You can definitely add your own favorite toppings.
I hope you'll give this avocado smoothie bowl a try, and let me know what you think!
You can find this recipe on Ask Anna.
Join me and other food bloggers at Fiesta Friday, where you can discover amazing dishes. Hosted this week by Jhuls and Apsara.