A decadent chocolate cake made in a mug for a quick and easy dessert that requires no baking. This 5 minute chocolate mug cake is perfect for those lazy nights in.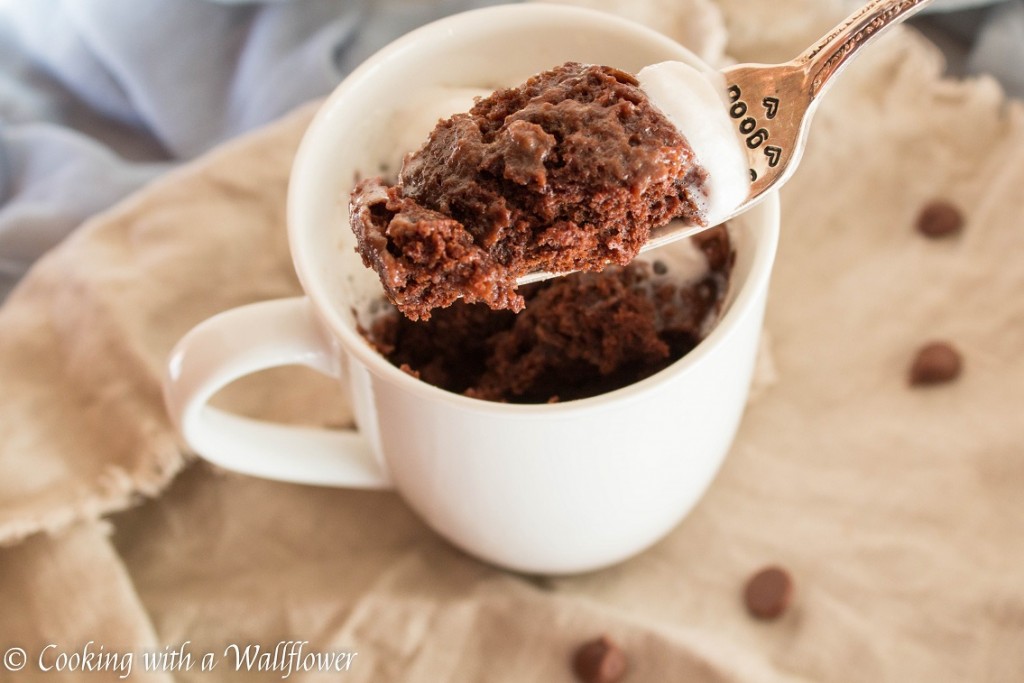 For those of you without an oven. For those of you who want single servings of chocolate dessert. This one is for you. =)
Who doesn't love being able to make chocolate cake in just 5 minutes? I know I do.
I have those days when I'm craving something chocolaty. Probably more often than not. I'm a self proclaimed chocoholic.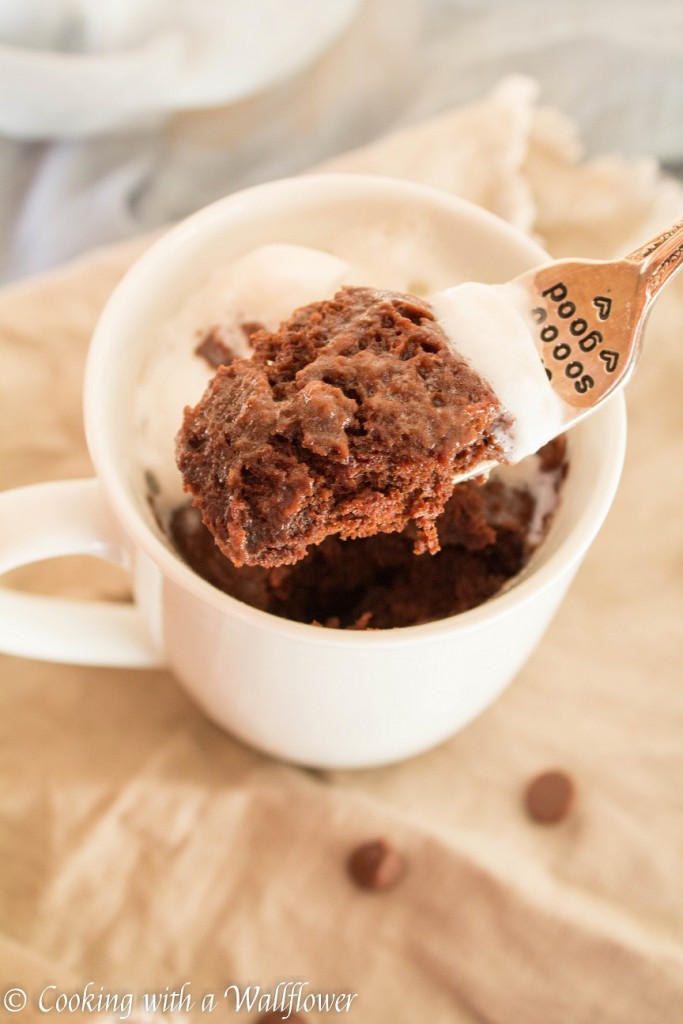 But the thing is, even though I have an oven, it's a hassle to use it. There's not enough room in the kitchen to store all our pots and pans and all the baking dishes and cookie sheets. Which means all the baking supplies get stored in the oven. Which also means that any time I want to bake something, I have to remove everything stored inside the oven before I can even preheat it. And some days? I'm just not in the mood to do all that extra work.
So I totally love that this fudgy chocolate cake can be made without using the oven. All you have to do is mix all the ingredients together, microwave for 70 seconds, and then top with whipped cream if you so desire.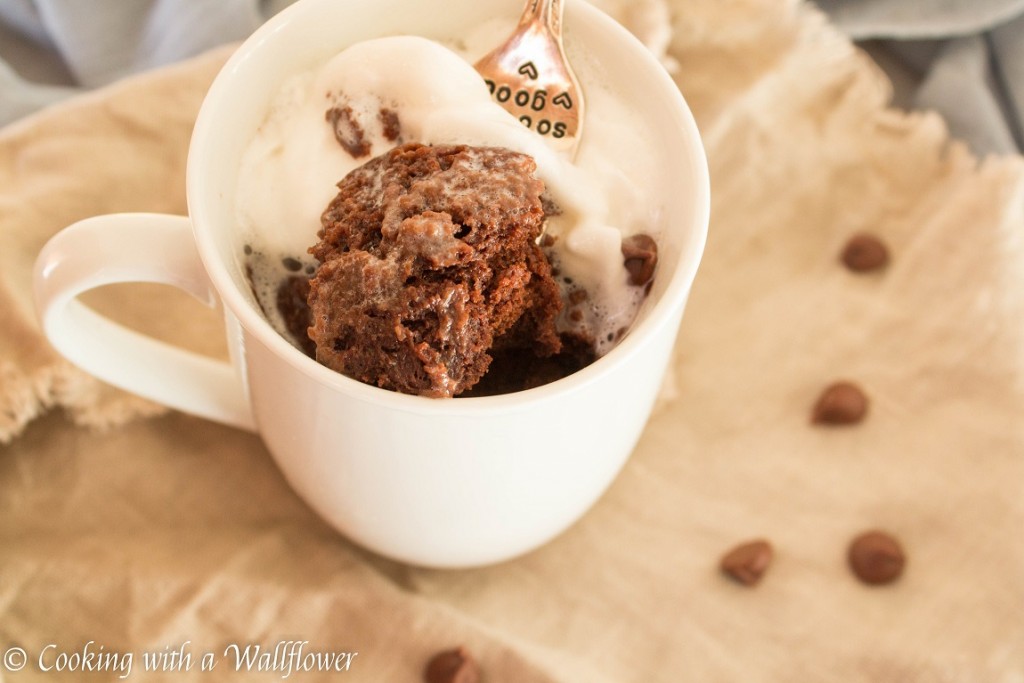 Sounds easy, doesn't it?
It really is.
And in just 5 minutes, you'll have a chocolate cake that's fudgy, that's moist, that's absolutely decadent. And it won't take long to make at all. This mug cake is the answer to those without an oven.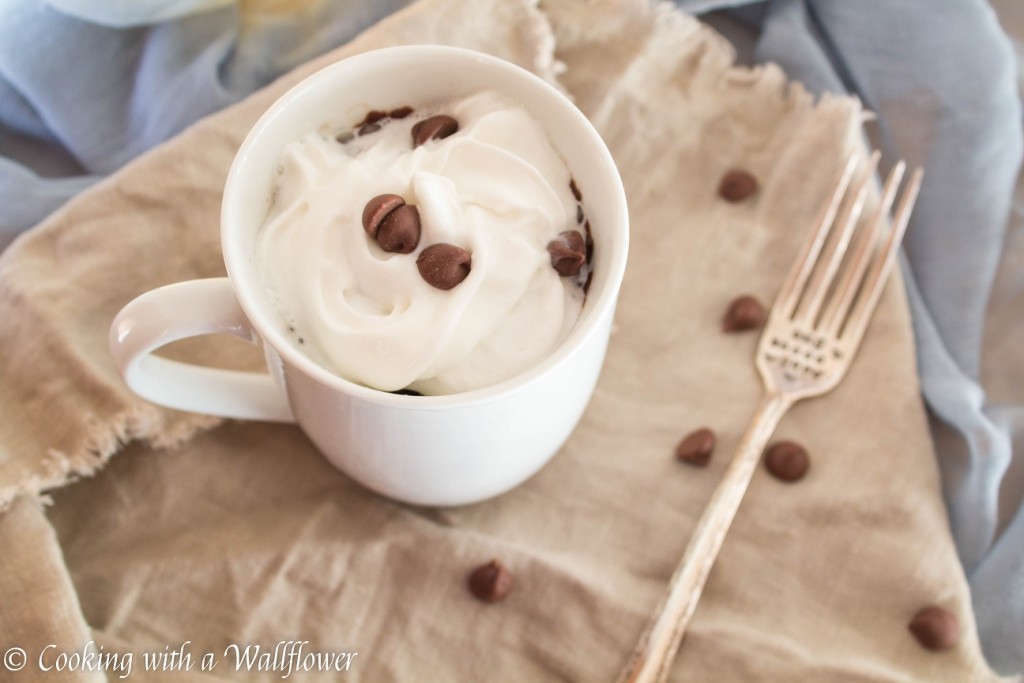 So what are you waiting for?
It's time to whip out the ingredients and make your own dessert. You still have your Sunday to indulge in this quick dessert.
Enjoy!
You can find the recipe for this chocolate mug cake on Ask Anna.
Oh! And before I forget, there's still time to enter into my Influencer Marketing for Dummies book giveaway!