As a belated Christmas present, my sister bought me a bottle of Black Truffle Salt. We actually sampled it together several months ago at the Stonehouse Olive Oil store in the Ferry Building. If you get the chance, mix together Black Truffle Salt with olive oil and then dip bread in it. Soo good! And terrible for me, because it's one of those times when I'm pretty sure I can finish an entire loaf of bread of my own.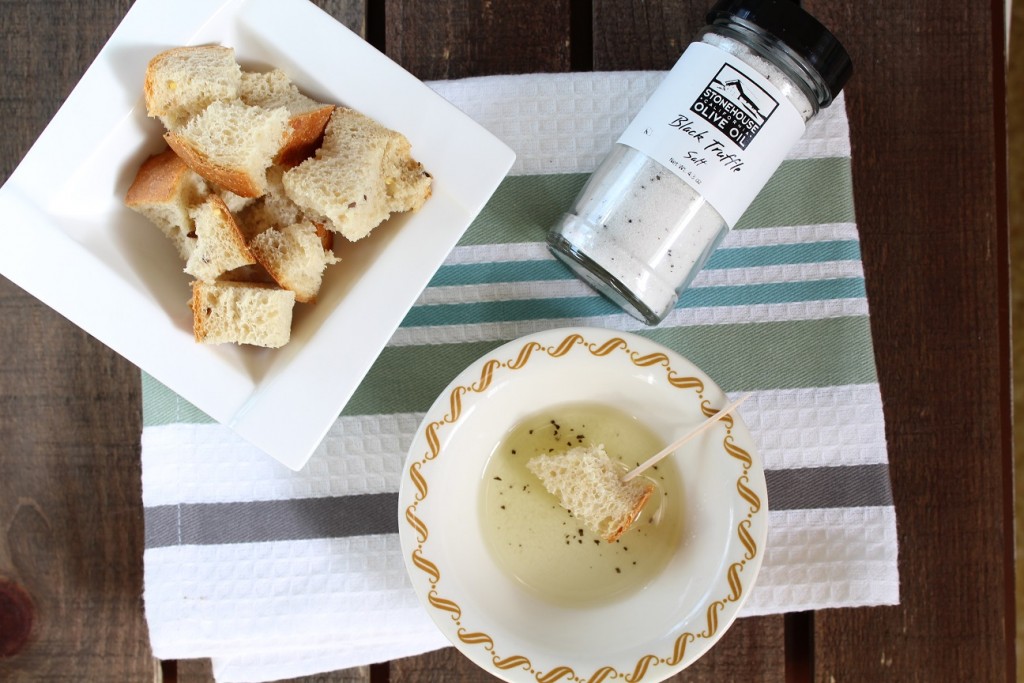 If you're looking for a simple and healthy meal, try this Skillet Bruschetta Chicken Dinner! It's filled with every day ingredients, which means you're likely to already have all the ingredients at home. Plus, it's served with zucchini noodles. And I have I mentioned it requires just one pan?
The other day while I was trying to stay warm at Starbucks before work, I came across this No Bake M&M Cookie Butter Avalanche Cookie Bar. Look at it! Doesn't it make your mouth water? And seriously, how can you go wrong with cookie butter, right?
I'm always looking for guilt free desserts, so this 130 Calorie Greek Yogurt Lemon Bars is the perfect choice for dessert, don't you think?
I can totally see myself eating a warm bowl of Roasted Garlic and White Bean Lasagna Soup this winter.
Sometimes I really love the idea of making my own dressing because you can be as creative as you want and you can customize the dressing to you taste. So I know I'd love to make this Italian Dressing from scratch.
Spicy Roasted Orange Salsa. Oh my god! Wait! What? I really need to take a break and make myself some of this!
Eating oatmeal doesn't have to be boring. As you've probably seen from some of my own recipes. I'm always looking for new breakfast ideas so this Loaded Oatmeal Breakfast Bowl sounds so amazing.
Didn't I just say I love looking for new breakfast ideas? How about this coconut chia oats with caramelized bananas? Does this sound like dessert for breakfast? Yes, please.
How delicious does this creamy coconut cashew spaghetti squash "alfredo" with roasted cauliflower sound? I think I need this in my life ASAP.
How gorgeous is this Beet Quinoa Salad with Pomegranate, Mint and Pistachios