Classic s'mores filled with toasted almonds and toffee bits. Theses almond toffee crunch s'mores are the ultimate summer snack.

I have another gourmet s'mores to share with you this weekend!
Summer is coming to an end. Can you believe it? I feel like it went by super fast. And now, all of a sudden, it's already mid August. Let's enjoy the last few weeks of summer before we begin our obsession with pumpkin and everything fall.
And just in case you're savoring the warm weather and decide to go camping before summer ends, I have these s'mores for you to try. Because how can you go camping without making s'mores at some point? It's just not the same.
This time, my s'mores are filled with toasted almonds and toffee bits. Simple ingredients, but sooo good. Can you just imagine biting into one of these?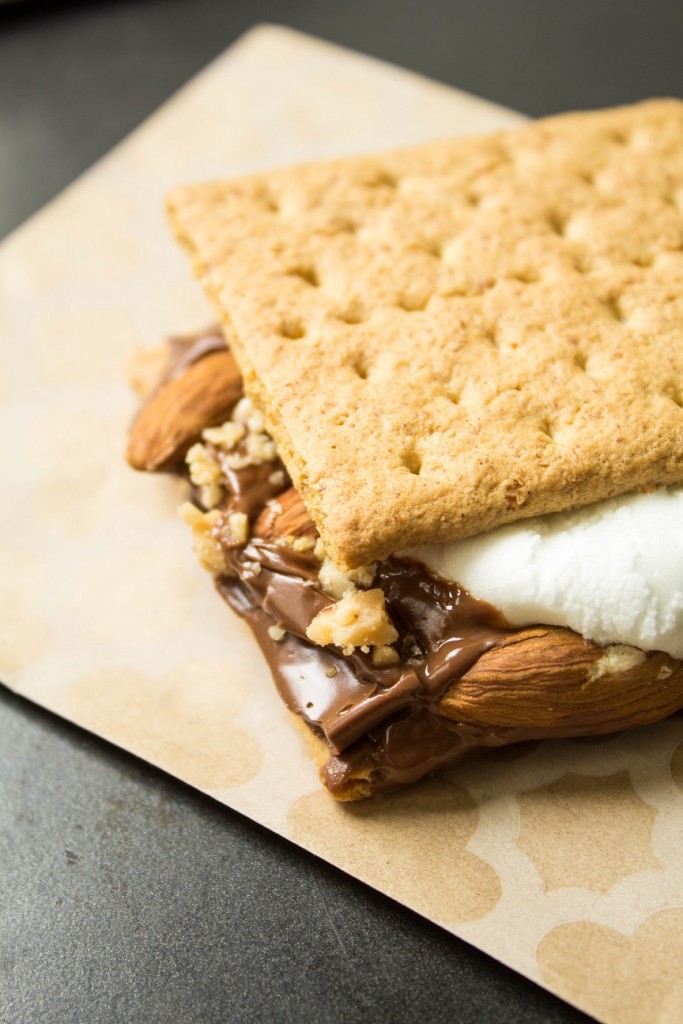 Melted chocolate in every bite, the nuttiness of the almonds, the crunchy sweetness of toffee.
It's so decadent and deliciously messy. My fingers are covered in warm melted chocolate. Your taste buds will thank you. Really.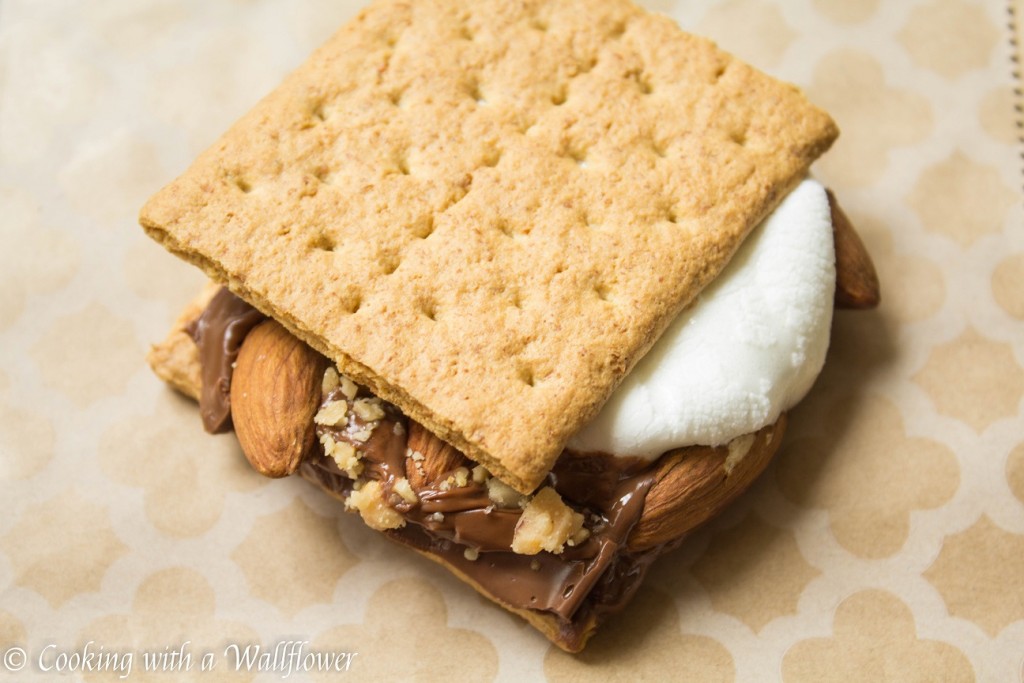 Not going camping? That's okay too. There are so many ways you can make s'mores. You can wrap it in foil and melt the chocolate and marshmallow in a little fire, place it in the oven, or even in the microwave.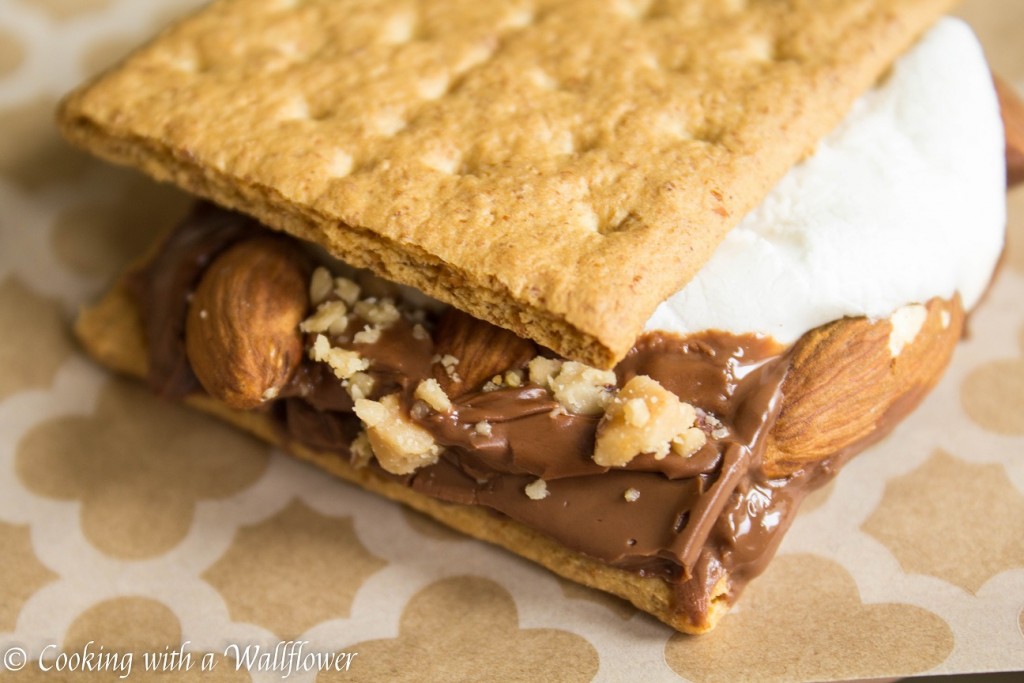 Ready to make one of these delicious s'mores?
You can find my recipe on Ask Anna.
And if you want more s'mores ideas, you can try my Chocolate Covered Strawberries S'mores too!
Come join me and other food bloggers at Fiesta Friday hosted this week by Kaila and Sarah.