Tea sandwiches made of marinated tuna tossed with diced tomatoes, celery, and chopped basil. These tuna festive tea sandwiches are great for picnics and afternoon snacks.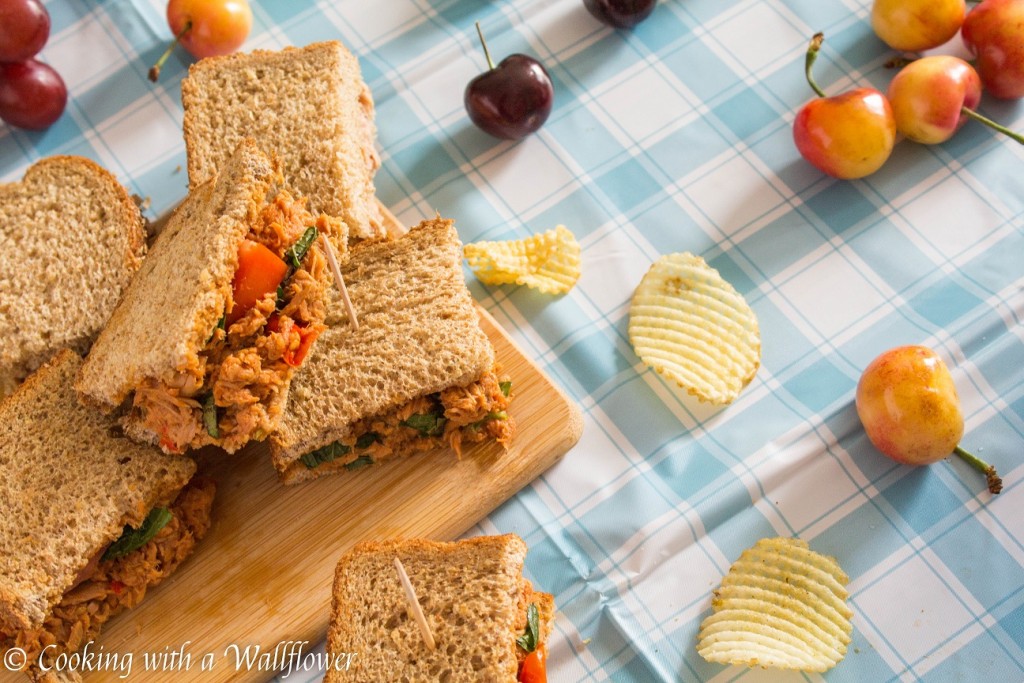 Today I'm teaming up with Bumble Bee® to bring you a delicious yet simple recipe that's perfect for all occasions during the summer.
I don't know about you, but I remember bringing tuna sandwiches to school for lunch or snacking on crackers topped with tuna after school. How could you go wrong? It was a pretty basic recipe. Usually, it's just tuna mixed with a little bit of mayo and maybe some chopped celery for that extra crunch. But those are the days of the past. It's time to take tuna to the next level.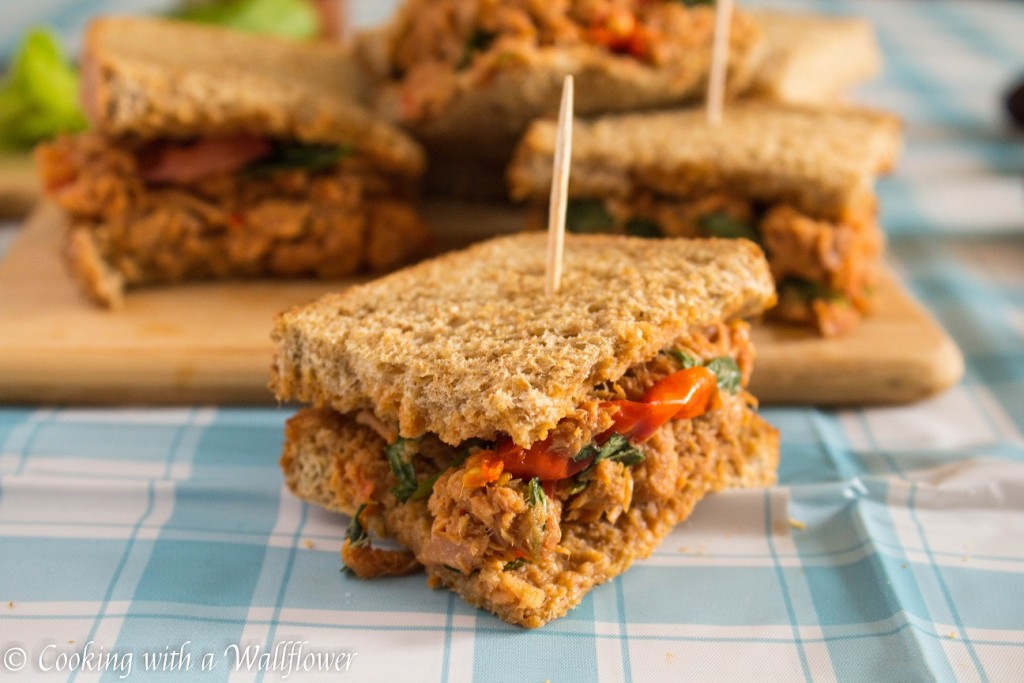 Bumble Bee® has a new line of lightly marinated tuna that makes it even easier for you to take along as a snack or add to your favorite recipe. The Bumble Bee Sensations ® Seasoned Tuna Medley Bowl comes in Sundried Tomato & Basil, Lemon & Pepper, and Spicy Thai Chili. The Bumble Bee® Prime Fillet® Albacore Tuna comes in Sundried Tomatoes & Olive Oil, Jalapenos & Olive Oil, and Chipotle & Olive Oil. So many choices to pick from!
Can you guess which flavors I tried?
Of course, when I saw the Spicy Thai Chili, I knew I had to try it. And I'm so glad that I did. The tuna is well marinated. It's slightly sweet with a spicy kick, exactly like many Asian flavor combinations. Not a fan of spicy? You can try the Lemon & Pepper, which is the other flavor I tried. It's very citrusy.
This line of Bumble Bee® makes it so much easier to create your snacks and meals. Since the tuna is already marinated, there's not much that you need to do before it's ready to eat. But I thought it'd be fun to make little tea sandwiches out of this.
Have you ever had afternoon tea sandwiches? They're all so dainty and definitely finger food. I modeled this recipe after those tea sandwiches.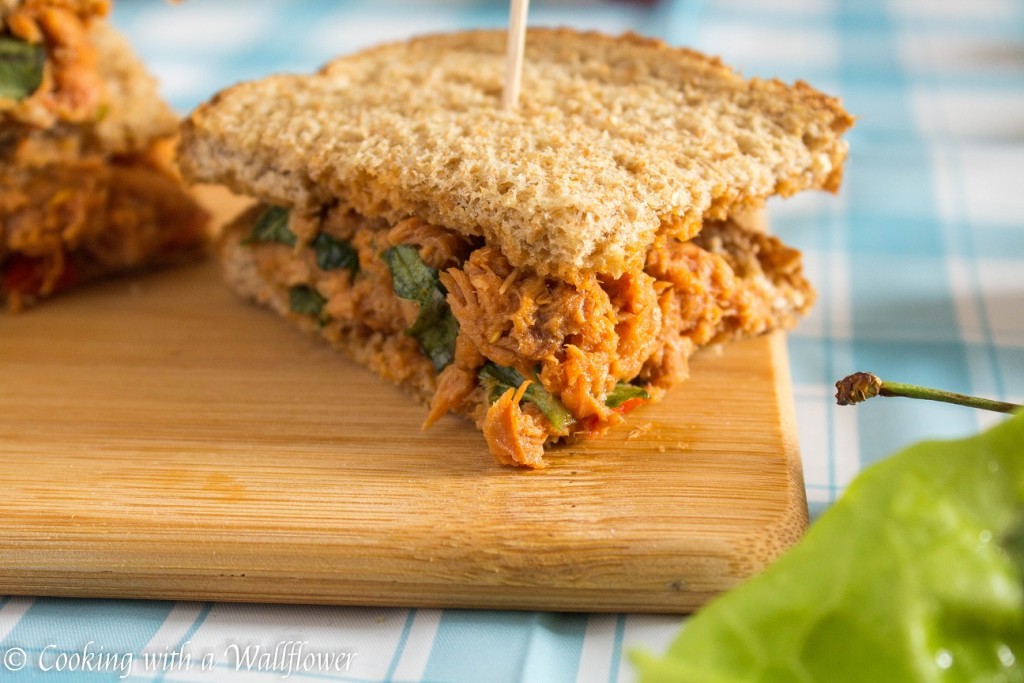 These tea sandwiches are perfect for picnics during the summer, afternoon snacks to keep you satisfied until dinner, and you can even serve them at events. You have no idea how many bridal and baby showers I have to attend this summer.
I love that these tea sandwiches can be made so quickly and can be easily adjusted to accommodate as many people as needed. I've been in a pickle where more guests showed up than expected. I love that I can create these cute and tasty sandwiches in just a few minutes.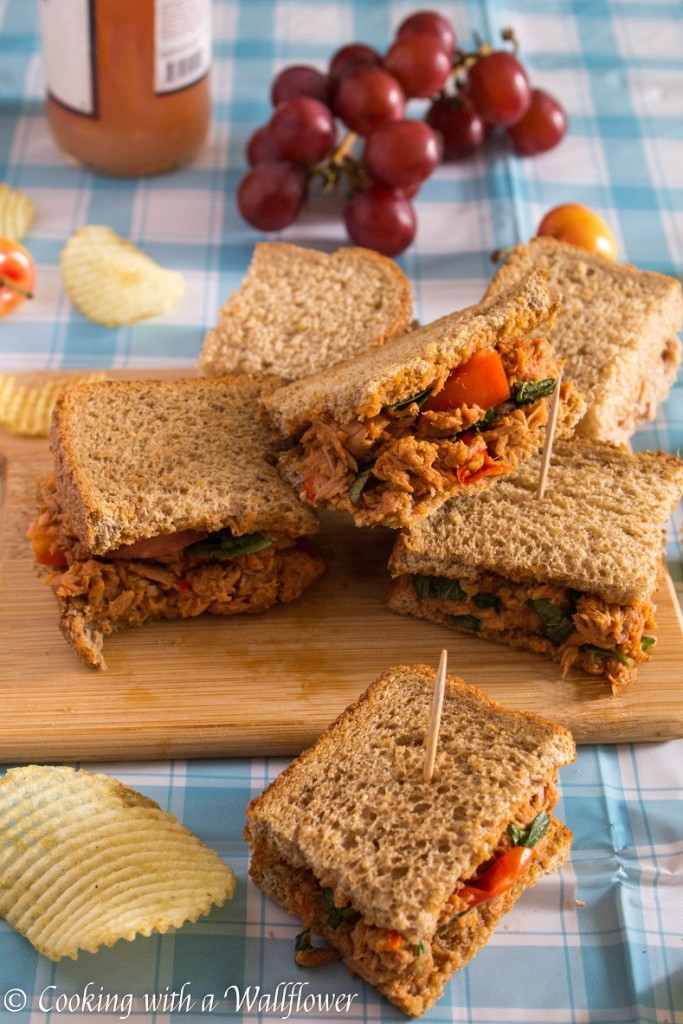 Open two cans of Bumble Bee Sensations® Seasoned Tuna. I used the Spicy Thai Chili and the Lemon & Pepper so that I'd have a variety of flavors. Mix in chopped tomatoes, celery, and basil. Spread the tuna mixture on two slices of toasted bread. Place another slice of bread on top to create a sandwich. Press the sandwich down so that the tuna mixture is packed in well. Slice the sandwiches into four pieces each.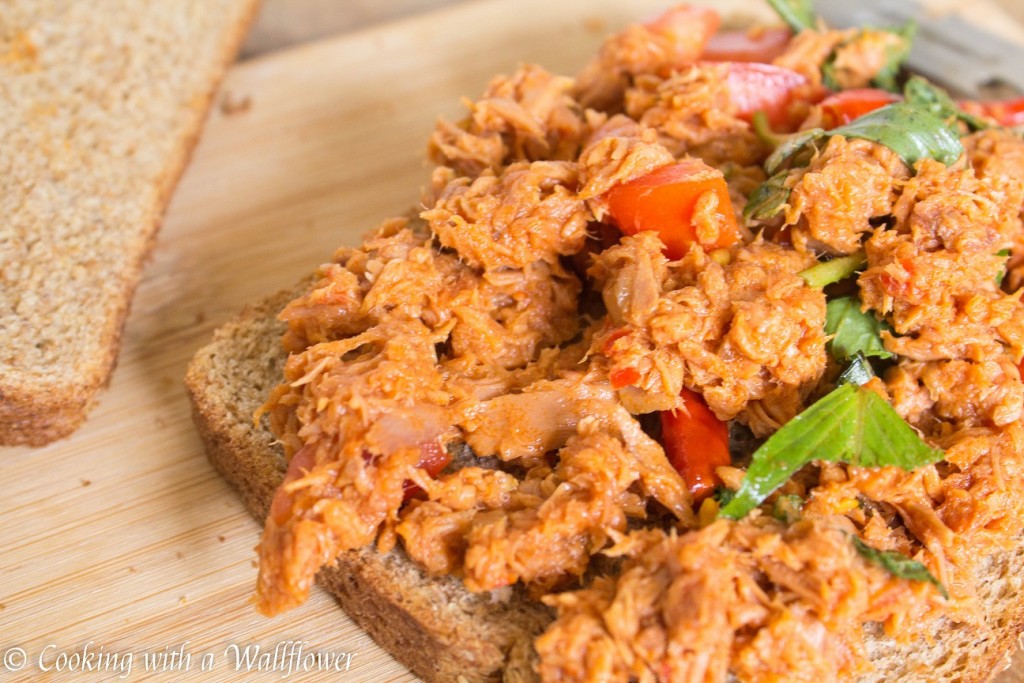 I don't always like the crust to my sandwiches so sometimes I cut off the crust. You can do whichever you like.
And for those of you who prefer a gluten free version, you can always place the tuna mixture on a lettuce leaf to create a lettuce cup. It's just as good =)
Make as many as you need by duplicating the recipe. You can refrigerate these sandwiches until you're ready to serve.
Enjoy!
What are some of your favorite tuna recipes? I'd love to hear from you.
Tuna Festive Tea Sandwiches
Tea sandwiches made of marinated tuna tossed with diced tomatoes, celery, and chopped basil. These tuna festive tea sandwiches are great for picnics, afternoon snacks, and even events.
Ingredients
2 cans of Bumble Bee® tuna
1 small tomato, diced
6-7 basil leaves, torn
½ celery stalk, chopped
4 slices of bread
Directions:
Mix together the tuna with the diced tomatoes, basil leaves, and chopped celery.
Put the tuna mixture between two slices of bread. Press the sandwich together to pack the tuna down.
Slice the sandwich into four pieces.
Refrigerate the festive tea sandwiches until ready to serve.
I was selected for this opportunity as a member of Clever Girls and the content and opinions expressed here are all my own.