Shredded chicken with kale, sliced mushrooms, sweet corn, carrots, and onions in a lemony thyme broth. Warm and healthy, this chicken kale and vegetable soup is perfect for cooler autumn days.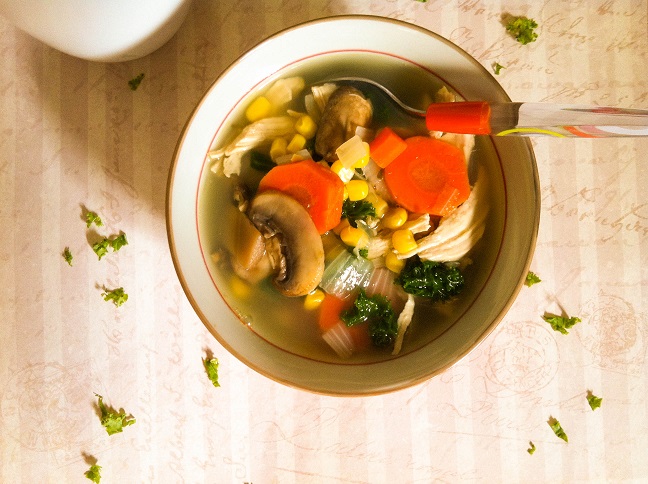 Soups are one of my favorite dishes to make because they're simple, versatile, and so flavorful.
My sister hasn't been feeling well these last few days, probably a cold, so I thought I'd create a version of the classic Chicken Noodle Soup, except with just chicken and vegetables. Soup always make me feel better when I'm feeling under the weather. Something about the warm broth is just very revitalizing.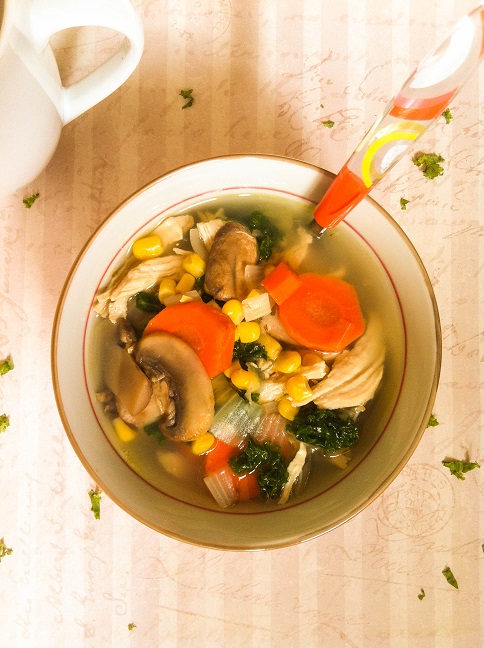 This Chicken and Vegetable Soup is a one-pot recipe, which means very little clean-up. Yay! While I love cooking, I really don't like washing pots and pans. Do you feel the same way?
This soup I'm sharing with you is easy to make and healthy. With just a hint of lemon, this twist on the classic chicken soup is both refreshing and comforting. Hope you'll enjoy it as much as I do!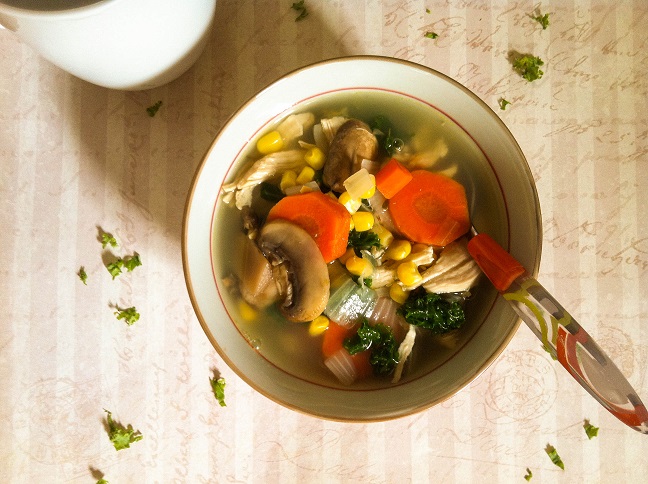 First, add a tablespoon of vegetable oil into a medium sized pot. Allow the oil to heat for about a minute before adding diced onions. Use a spatula to stir the onions to cook it until it becomes translucent.
Next, add the vegetables according to how long it takes to cook. I added carrots first, since carrots take longer to soften. Add about a ¼ cup of the broth.
Once the carrots have softened, add the slices of mushrooms. Cook the mushrooms until they have softened.
Add the rest of the broth, the kale, and the corn kernels. Stir to cook the ingredients evenly. Add the lemon pepper, thyme, sugar and salt. Always start with a little bit of salt and add more as needed. Your taste buds and mine are different.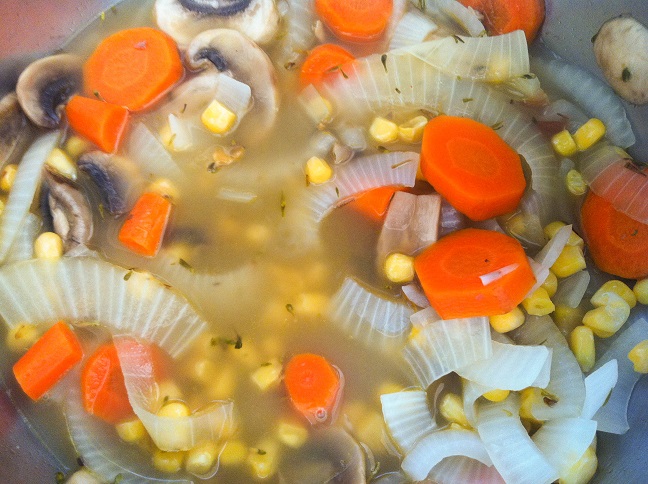 Lastly, add the chicken. I used shredded leftover chicken. But you can slice raw chicken breast into thin pieces and cook them in the soup just until it's cooked.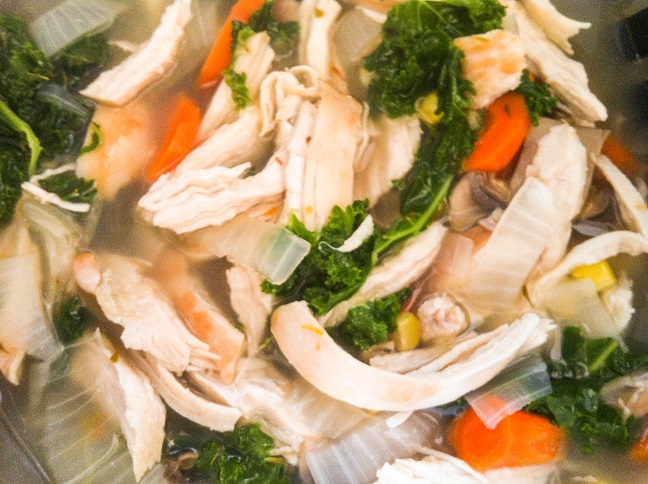 Once the chicken is cooked through, remove the soup from heat.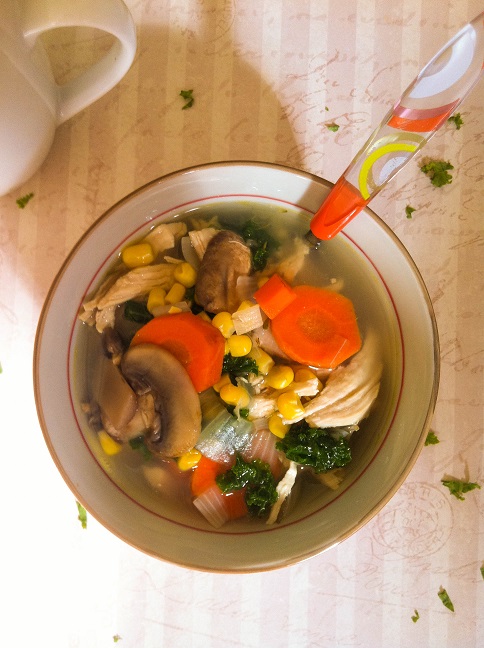 Serve the soup warm.
Enjoy!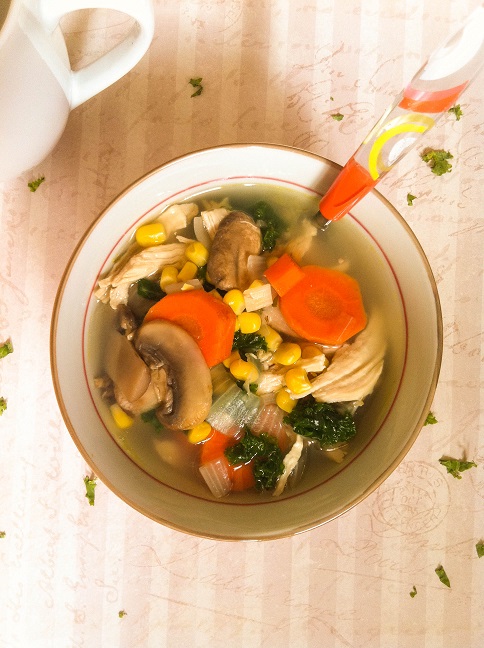 Dental Hygiene Tip #9: When flossing, make a C shape curve with the floss wrapped around your fingers. Push the floss between your teeth and curve the floss around your tooth, going up and down 3-4 times to remove any food and plaque.
Want instant updates? Follow me on Facebook, Twitter,  Instagram, or Bloglovin.
Did you know that if you're not ready to print a recipe, you can save the recipe into an online recipe box through Ziplist? It's completely free to sign up and easy to use to organize your recipes as well as your grocery list.
[amd-zlrecipe-recipe:50]