Chocolate bark layered with semi sweet chocolate, mini pretzels and drizzles of salted caramel. This salted caramel pretzel bark is delicious and perfect for snacking.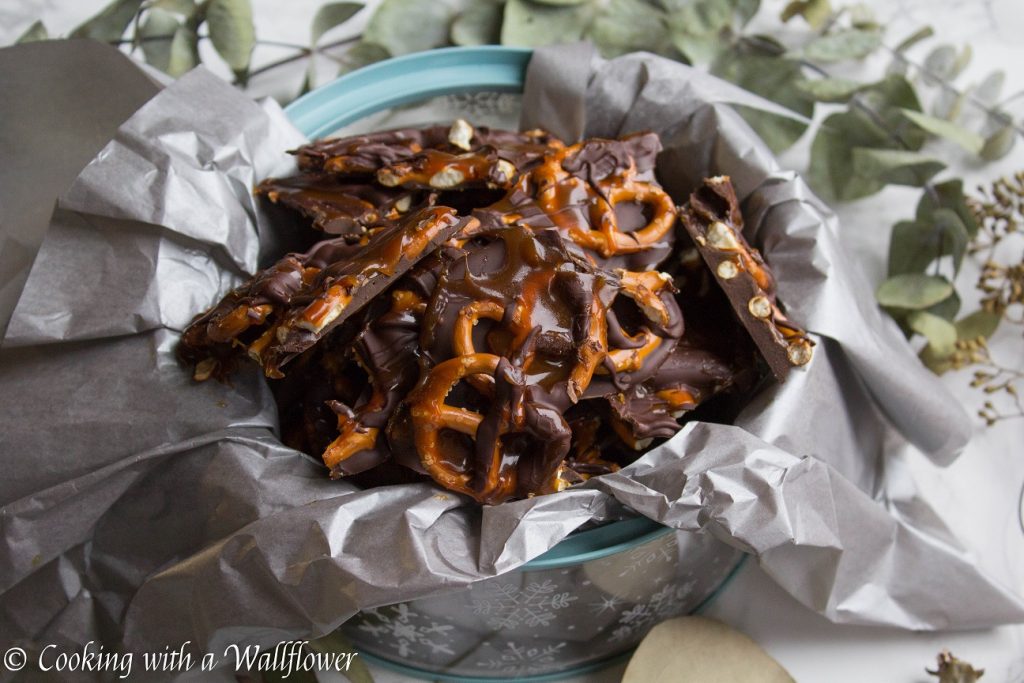 Seriously, you guys, if you're in need of a new snack idea. This would be it!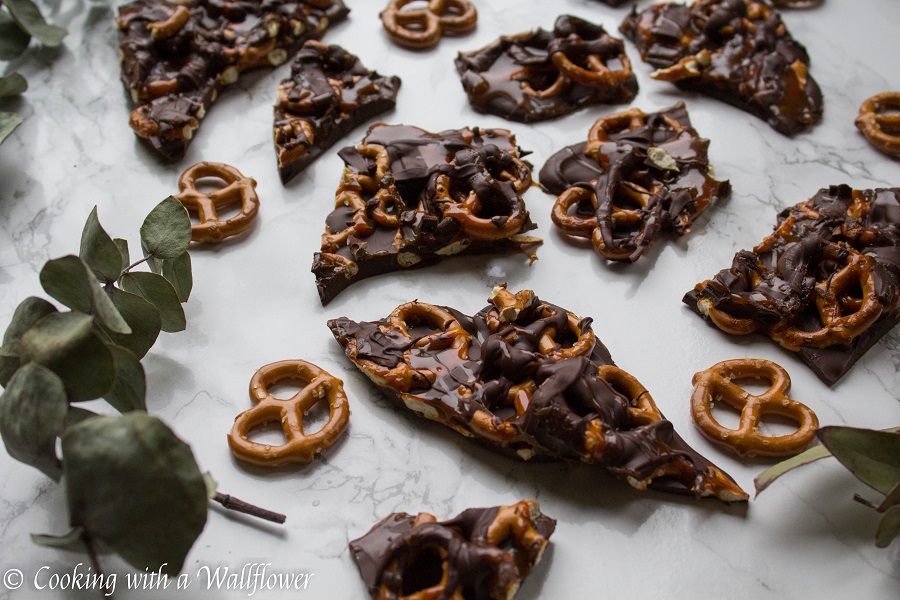 I've been a chocoholic my whole life. During my college days, I stored an emergency chocolate kit in the bottom drawer of my storage cart. It was filled with all sorts of chocolate. For whenever I needed a little pick me up. Oftentimes it was late night while I was studying.
This salted caramel pretzel chocolate bark is filled with all my favorite things. Chocolate, mini salty pretzels, and salted caramel. Just three simple ingredients to create a sweet and savory treat.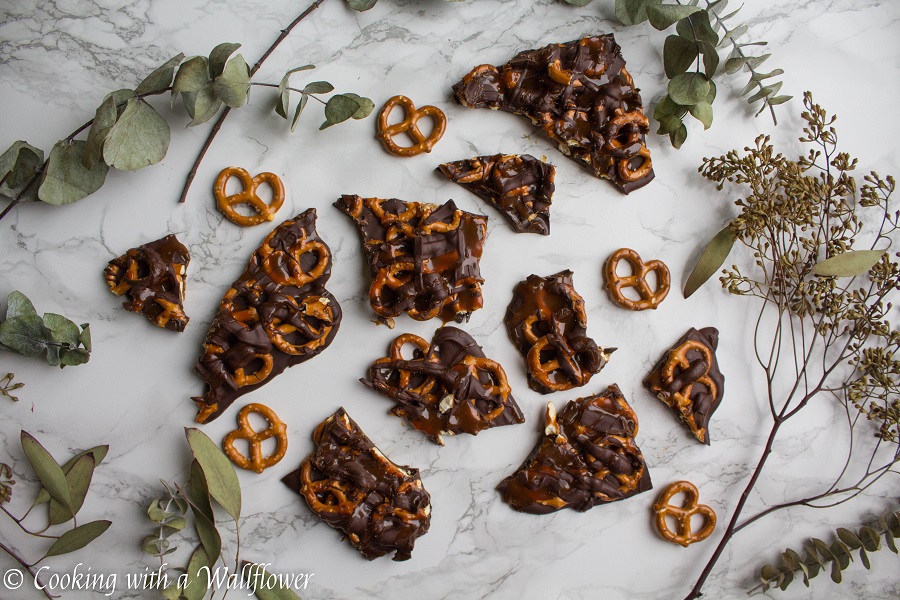 Here's the thing: not only are these great for snacking, they're perfect for sharing as well as for gifting. I like to bring treats to work to share with coworkers. But if you need a homemade gift for birthdays or holidays, this salted caramel pretzel bark would be perfect. They look amazing, especially when set on top of a layer of tissue paper in a nice container.
Don't mind the snowflakes. I bought a lot of cookie boxes during Christmas and didn't use them all. They just happened to work well with these salted caramel pretzel bark.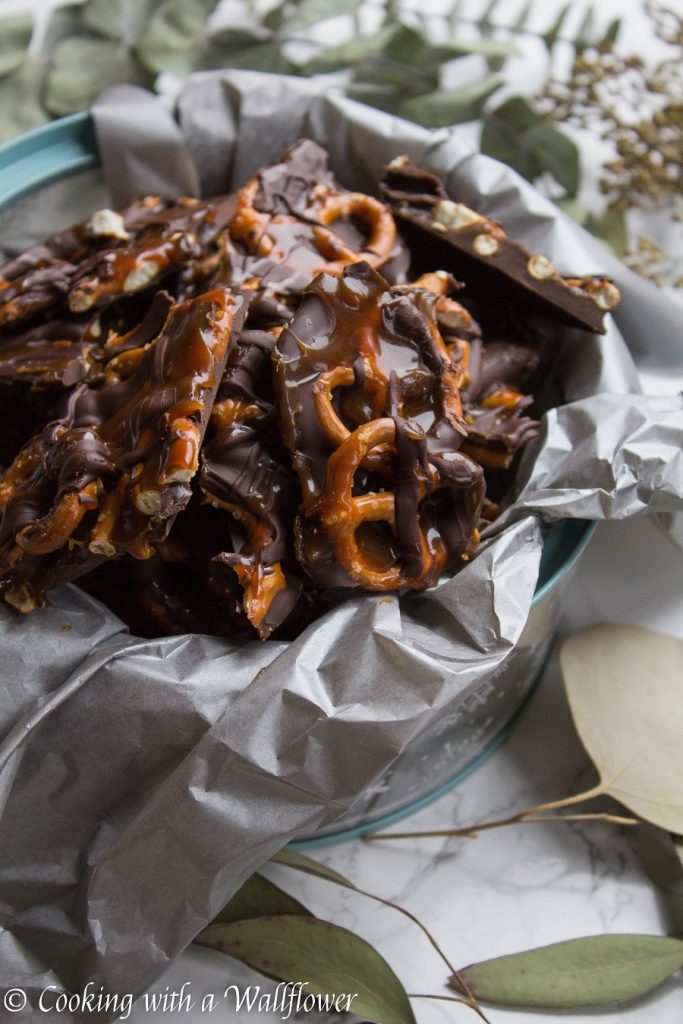 I love that this chocolate bark is super easy to make. You don't need to know how to cook or have any skills to make it. Plus, you can add as much mini pretzels as you like. You drizzle as much salted caramel as you like. All you have to do is melt chocolate, spread the chocolate on a piece of parchment paper, press mini pretzels into the chocolate, and then drizzle with melted chocolate and salted caramel. The hardest part is waiting for the chocolate to harden enough for you to break it into smaller pieces.
Find the recipe to this salted caramel pretzel bark over at Ask Anna where I contribute recipes monthly.
Enjoy!