It's that time of year! There's only a few days left of 2018, which means it's time to wrap a few things up. Let's start with my 2018 recipe fails.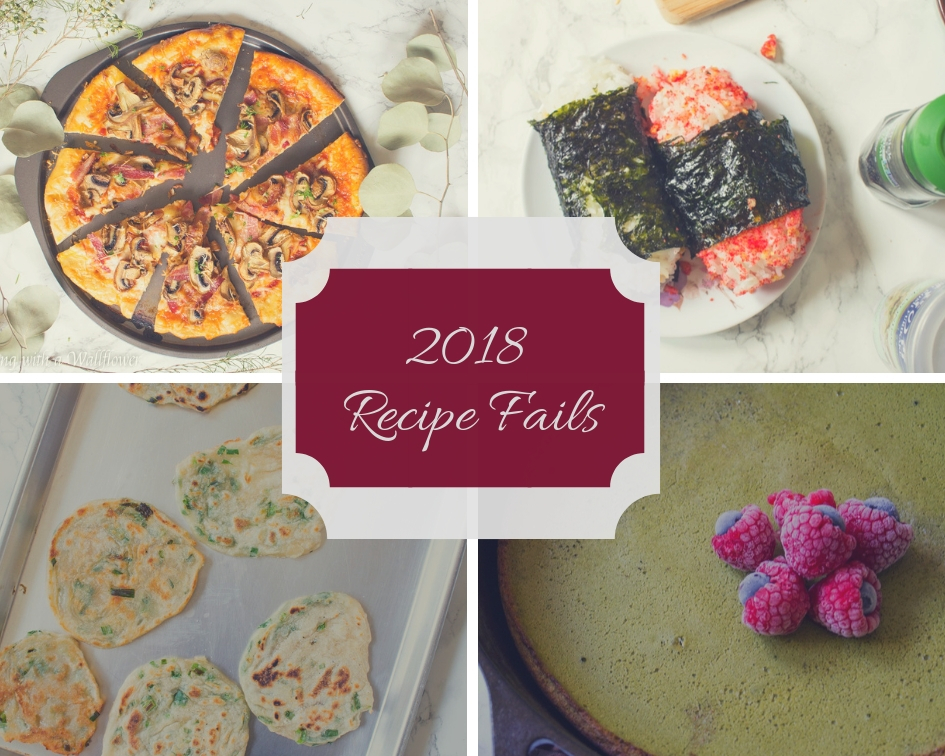 Obviously, when it comes to recipes, I only share the best photos and the best version of my recipes. Except if you follow me on Instagram. Lol. Then you get to see my mistakes as I make them in the kitchen. You may have seen that earlier this year I melted a spatula trying to make green onion pancakes. And that, just a few weeks ago, I forgot the bacon in the oven, baked them to crispy chips, and set off the smoke detector. The day before Thanksgiving.
Yeah…. It doesn't always work out as planned in the kitchen. Lol.
And that's okay because it happens all the time. It's not always perfect. And you just have to try again. Except the green onion pancakes. I haven't touched that since….
I've documented a good number of recipe fails and disasters to share with you. I hope you'll enjoy it. And I've linked to all of the previous years' recipe fails and disasters too for your enjoyment. <3
Earlier this year, I made homemade bagels. And for some reason, I thought I could the dough for the bagel could be perfect as pizza crust. It was NOT. Way too tangy. Texture was off. Don't do it.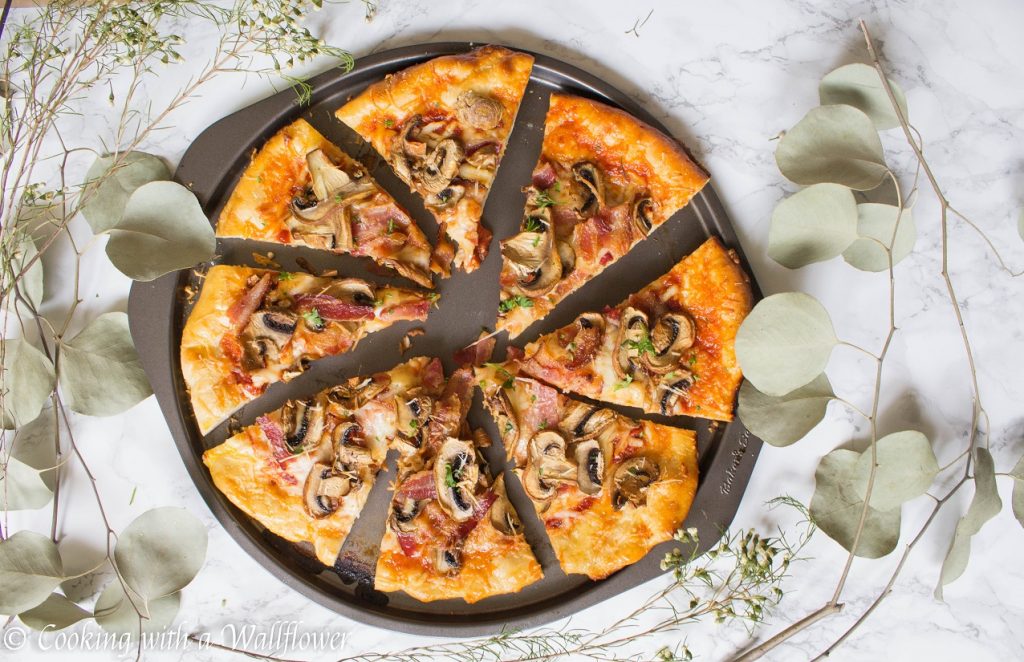 Then came the infamous green onion pancake. First, the batter got stuck to everything. And I mean everything. It was a pain to remove from the counter. It got stuck to my rolling pin. It would not cooperate. Worse of all? It ruined one of my favorite spatulas. Like my spatula melted. Those black spots on the green onion pancakes? It's not burnt. It's the spatula. Not edible.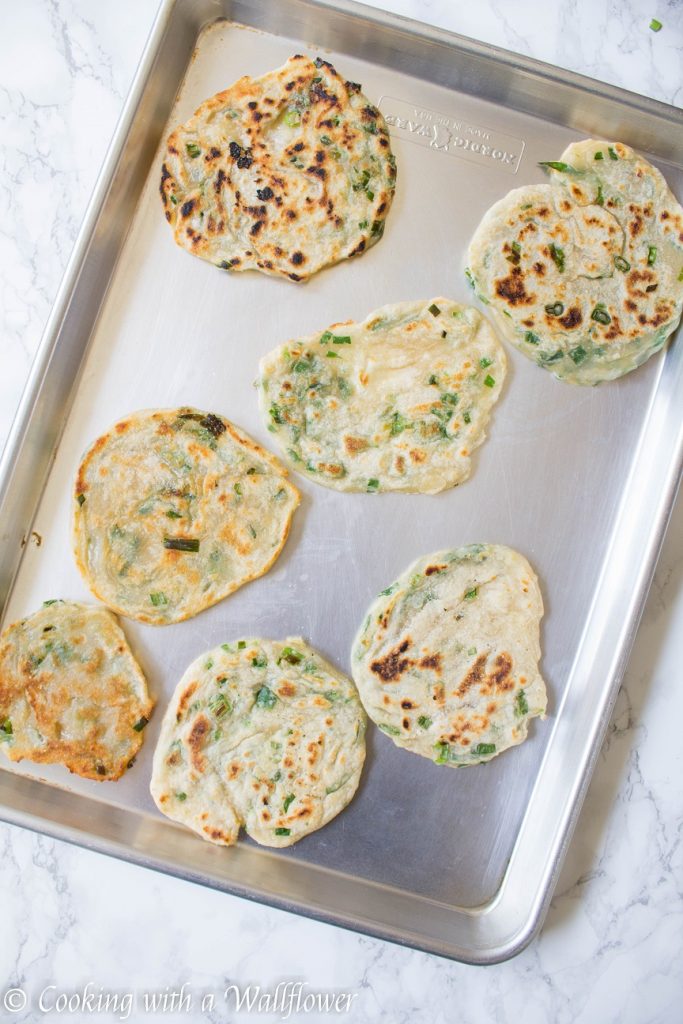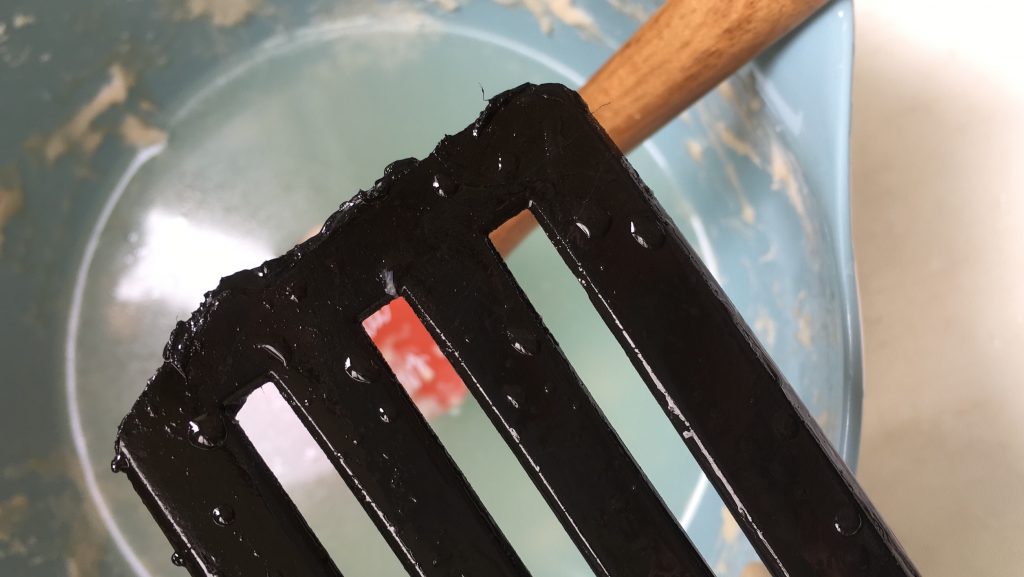 Next came the matcha Dutch baby pancakes. They're supposed to be light and airy. These were definitely not. It was so dense that it fell with a thump when I dropped it back into the cast iron skillet.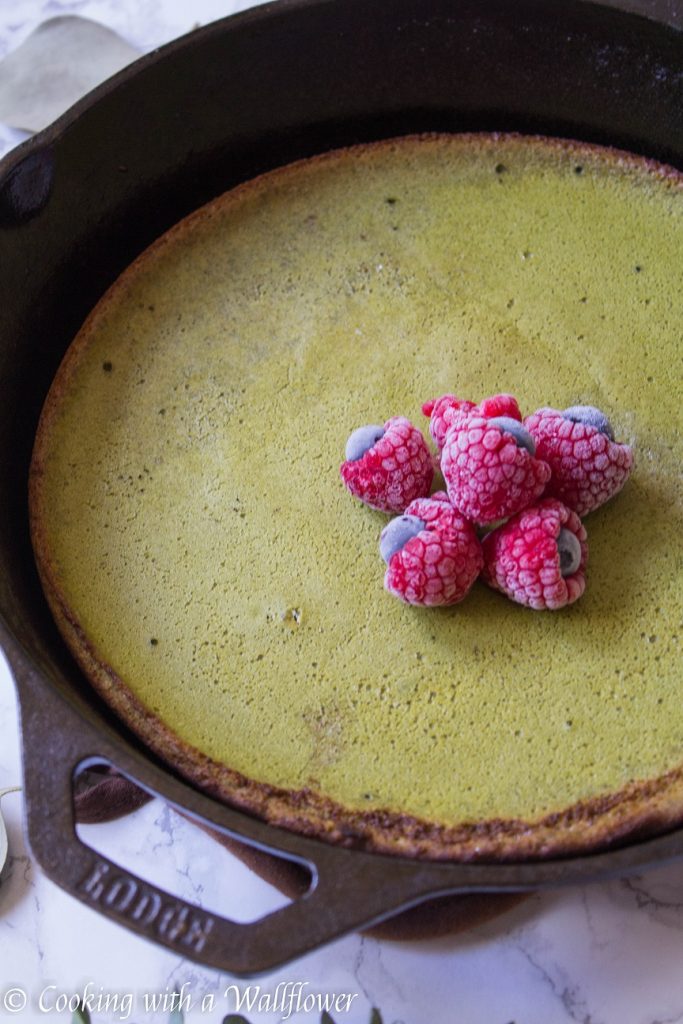 I tried to make peanut butter and jelly loaf bread with blackberry jam. While the result was delicious. It didn't look appetizing. In photos and in real life, the blackberry jam looked burnt and black.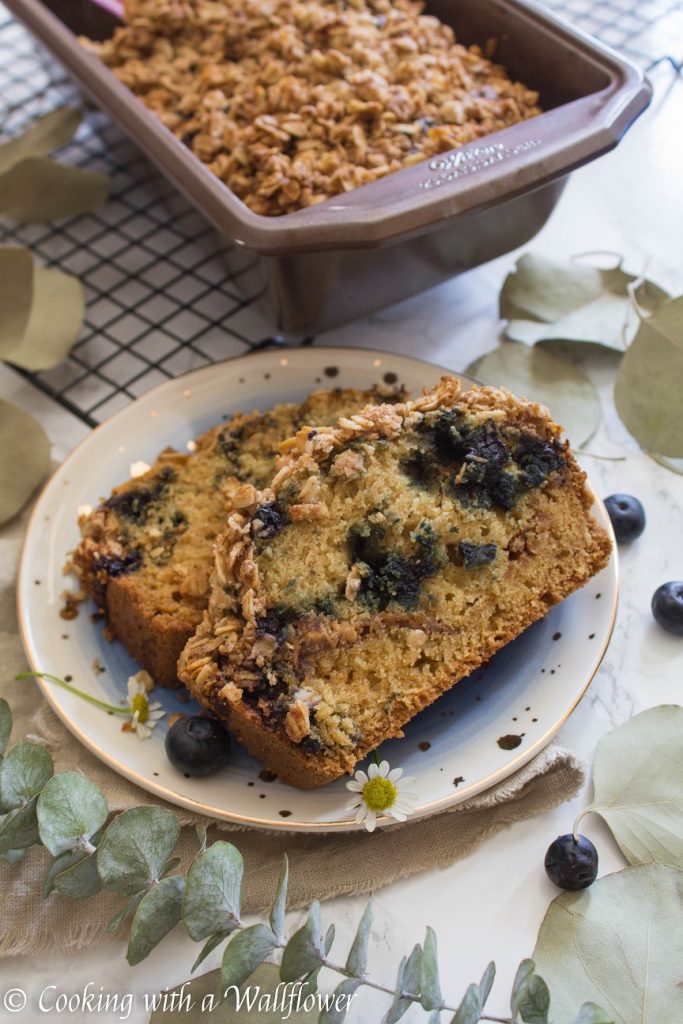 Then came the spam musubi. I had amazing spam musubi when I was at the night market over the summer. So I wanted to make some on my own. By the end, I gave up. The rice did not stick together. But stuck all over my fingers….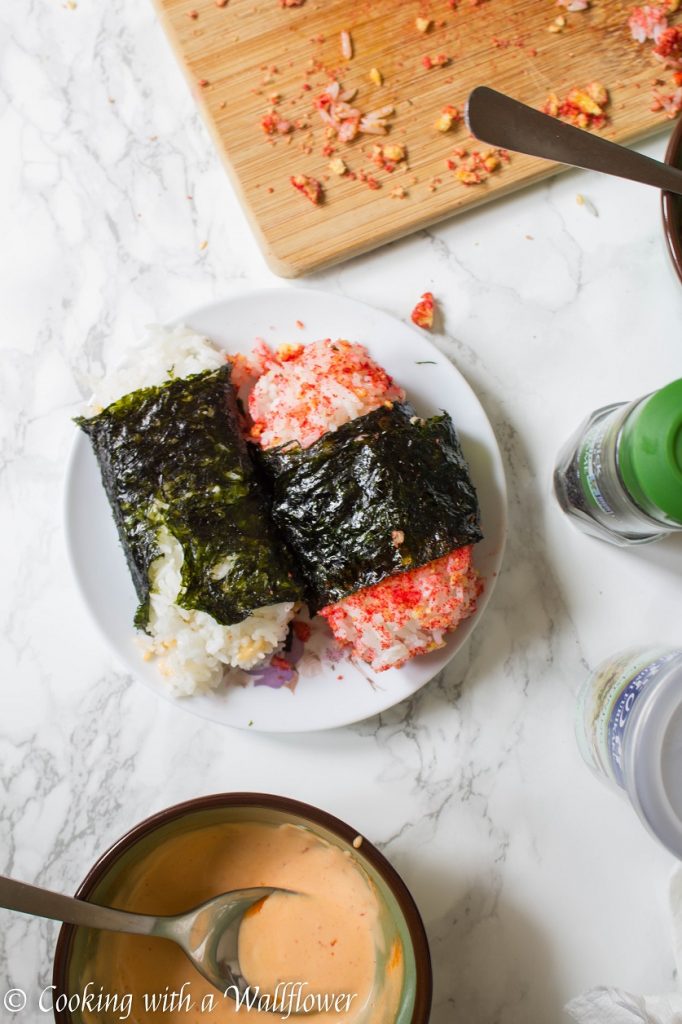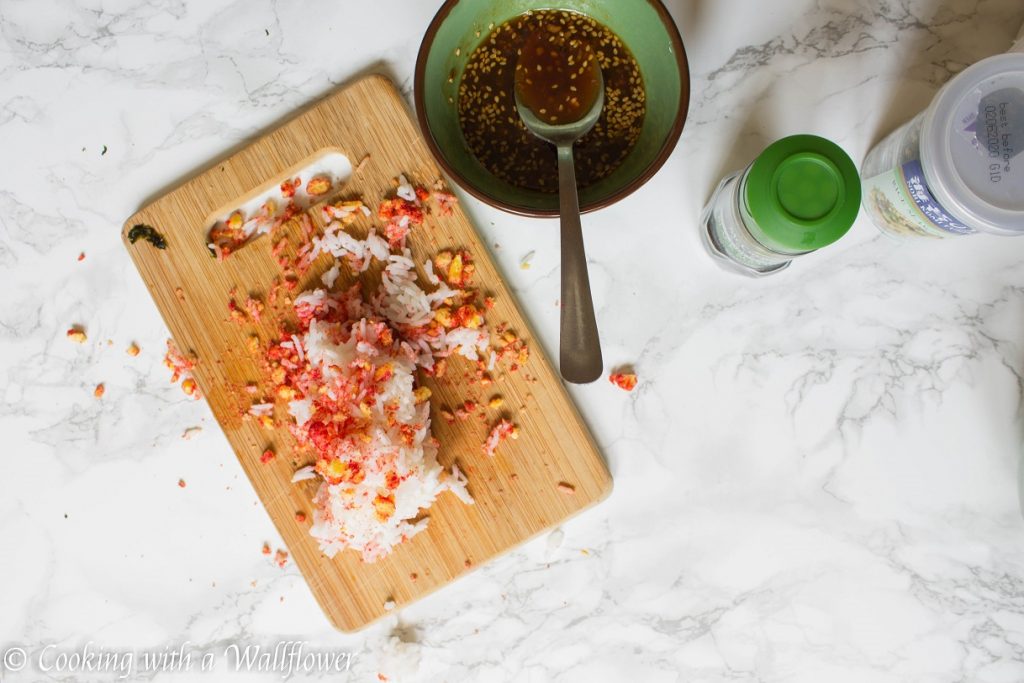 I tried to make bacon cheddar biscuits in a cast iron skillet and something went wrong….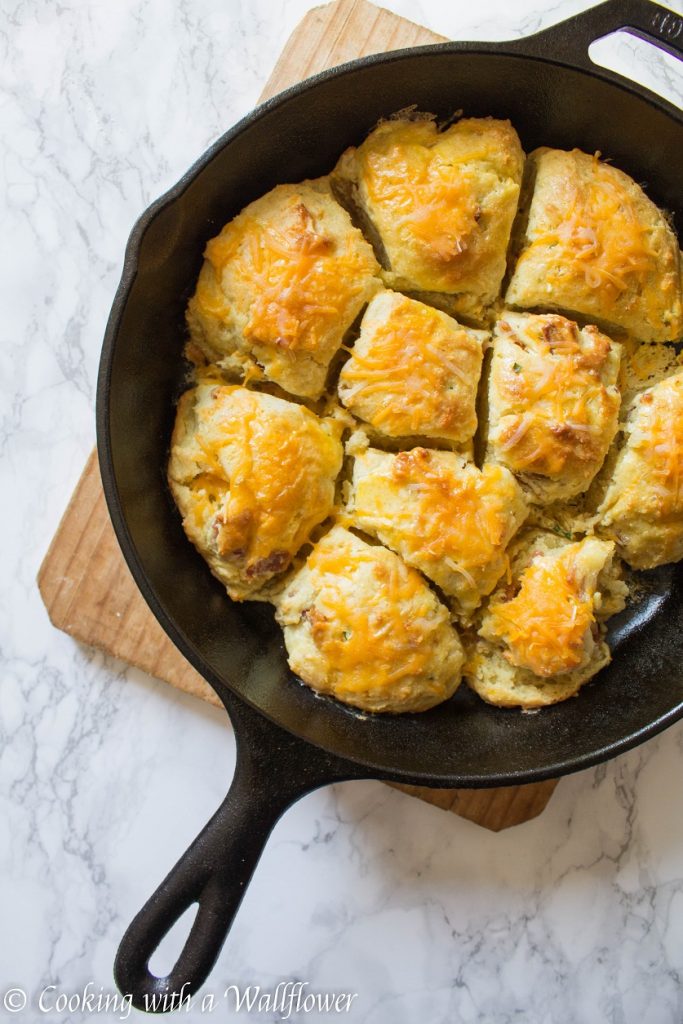 I burnt bacon to a crisp and set off the smoke detector the day before Thanksgiving….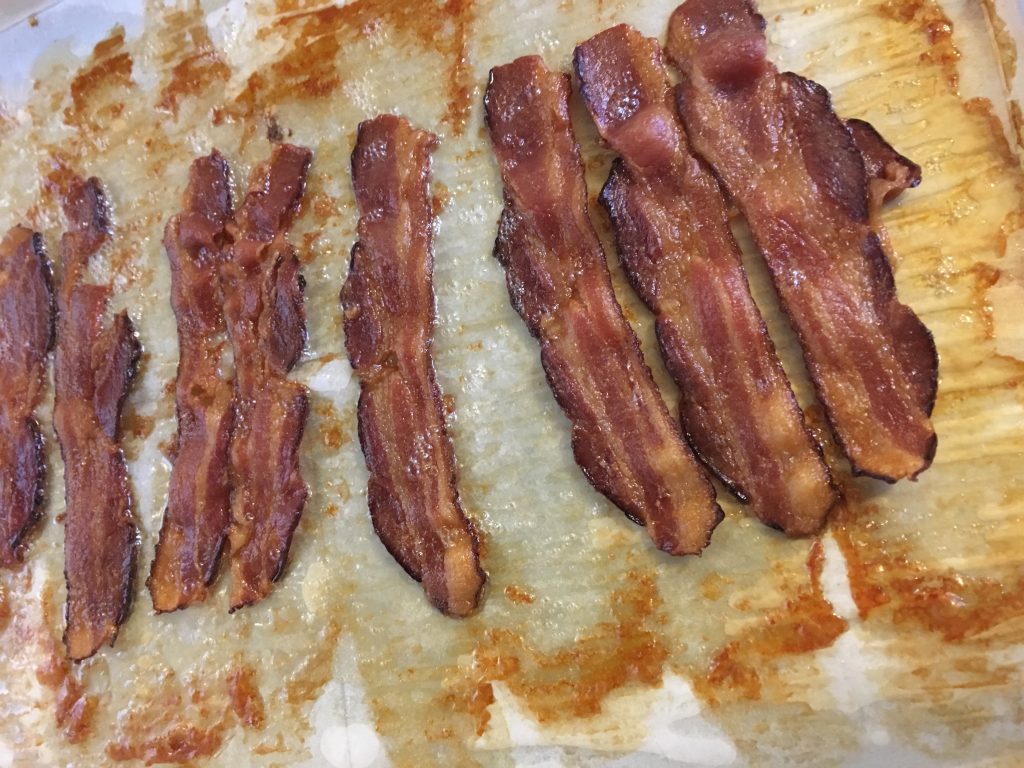 I made pear ginger loaf bread and even though it tastes amazing…. The pear looked a little weird in photos. It's soo white.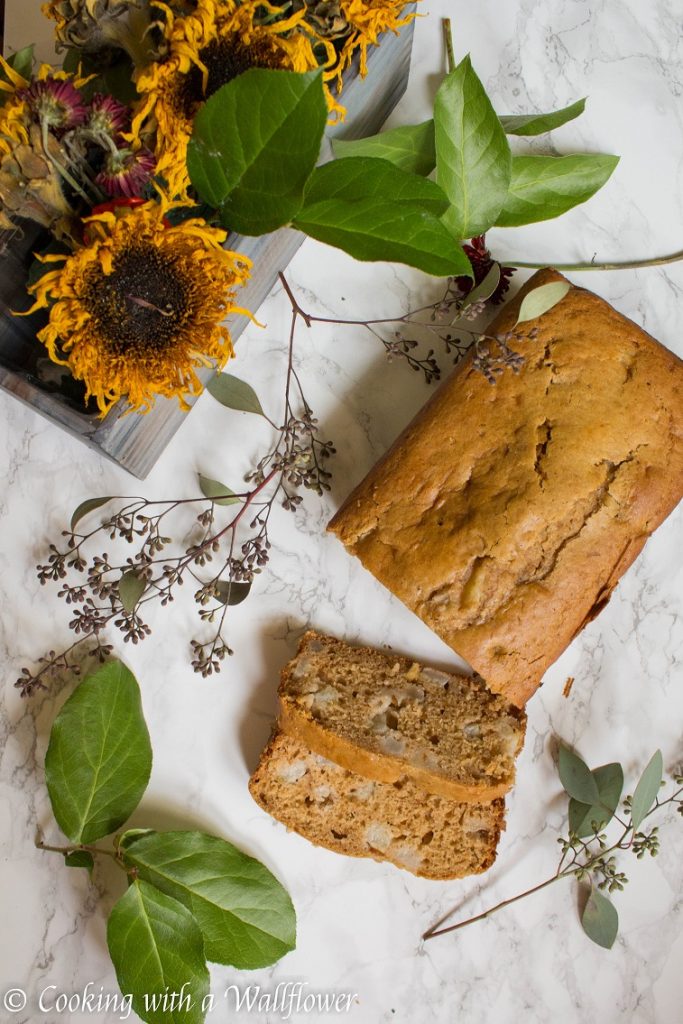 There were plenty of other mistakes in the kitchen. But I don't always remember to take photos. Hope you enjoyed these behind the scene stories!