"Autumn carries more gold in its pocket than all the other seasons." ― Jim Bishop

Just two weeks ago, my friend Helen, my sister Angela, and I went to wine country for another daycation. We wanted to go in December to see the Christmas decorations and lights, but we got a little distracted by the gorgeous colors of fall on the grape vines. I wanted to share our little adventure with you so that if you're in the area, you might still be able to catch the last of fall before winter arrives in California wine country.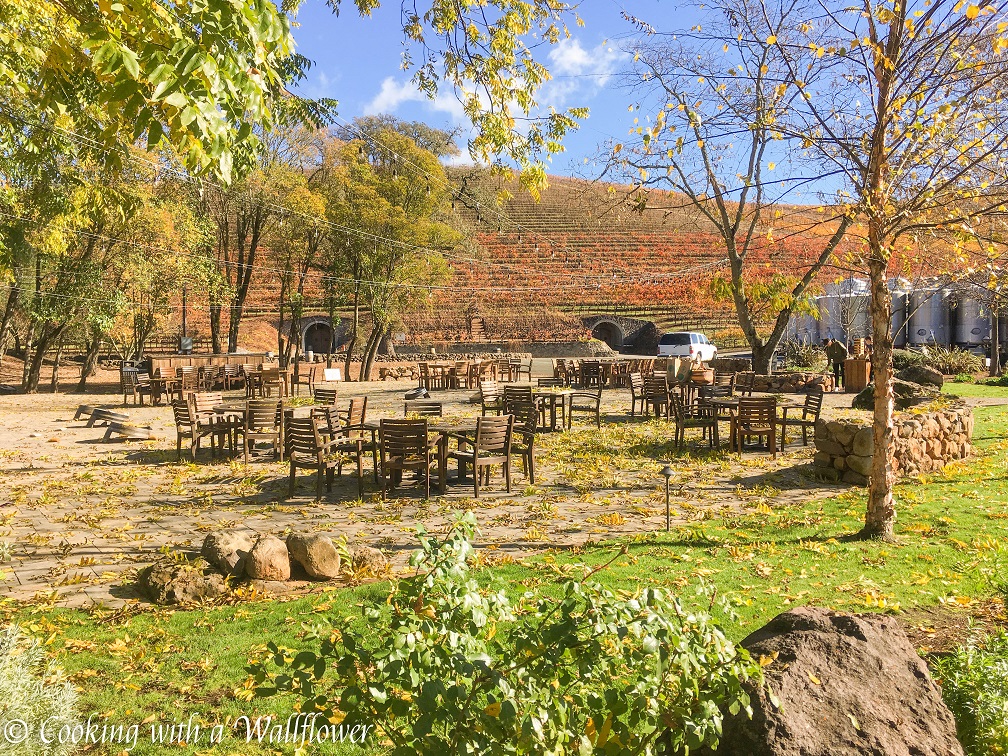 Our destination this time was Kenwood in Sonoma Valley. Have you been to Sonoma Valley before?
Sonoma Valley is right next to Napa Valley. It's a little less known compared to Napa, but Sonoma has the most amazing wineries and sceneries too. Since onoma has more land with just as many wineries, it's less crowded with tourists. So if you're looking for a little getaway, you may want to consider Sonoma.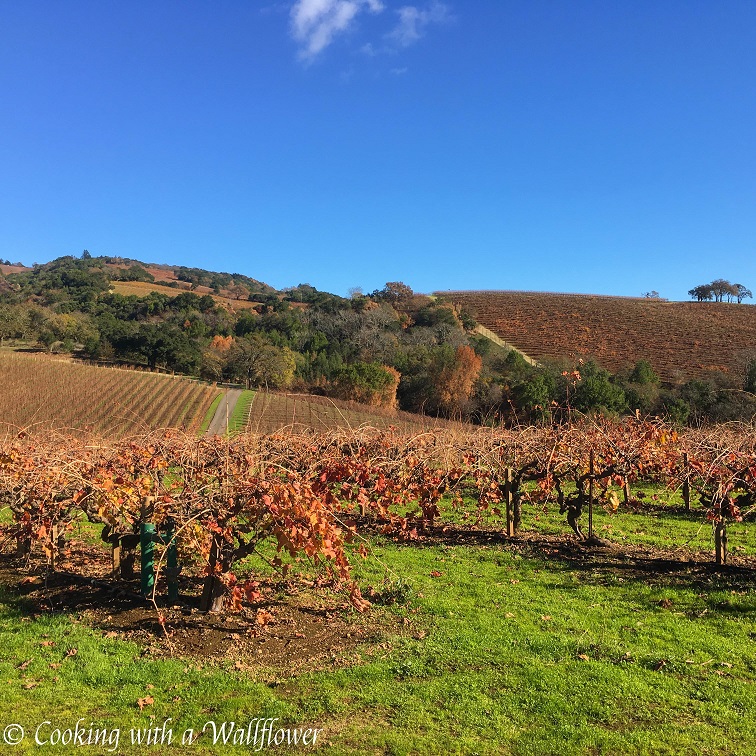 This trip was actually the first time we went back to wine country after the devastating fire back in October. On our way to Kenwood to visit Kunde Family Winery, we passed by Glen Ellen, where the fire left houses in ruins with only melted cars and broken chimneys to identify what used to be someone's home. Looking to the mountains, you can see blackness where the fire ate the grass and trees. Grass has started to grow back. So if you didn't know that you're looking at the site of the fires, you would have thought it was part of wine country.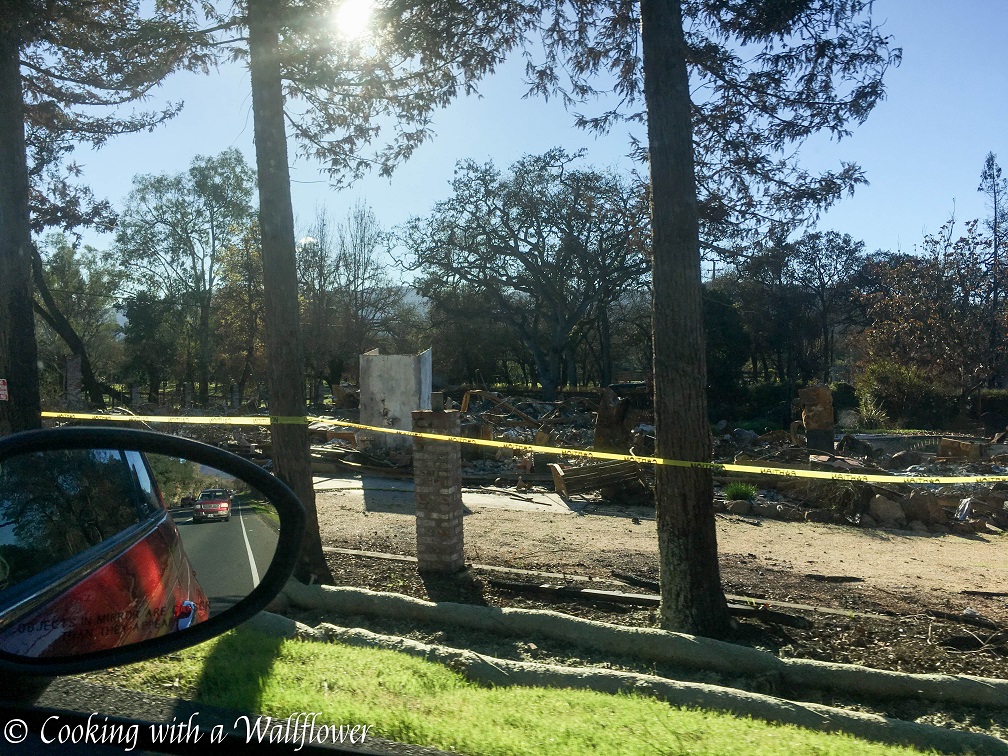 Our first stop was at Kunde Family Winery .
Kunde is soo pretty. We decided that we wanted to do the Mountain Top Tasting instead of in the tasting room.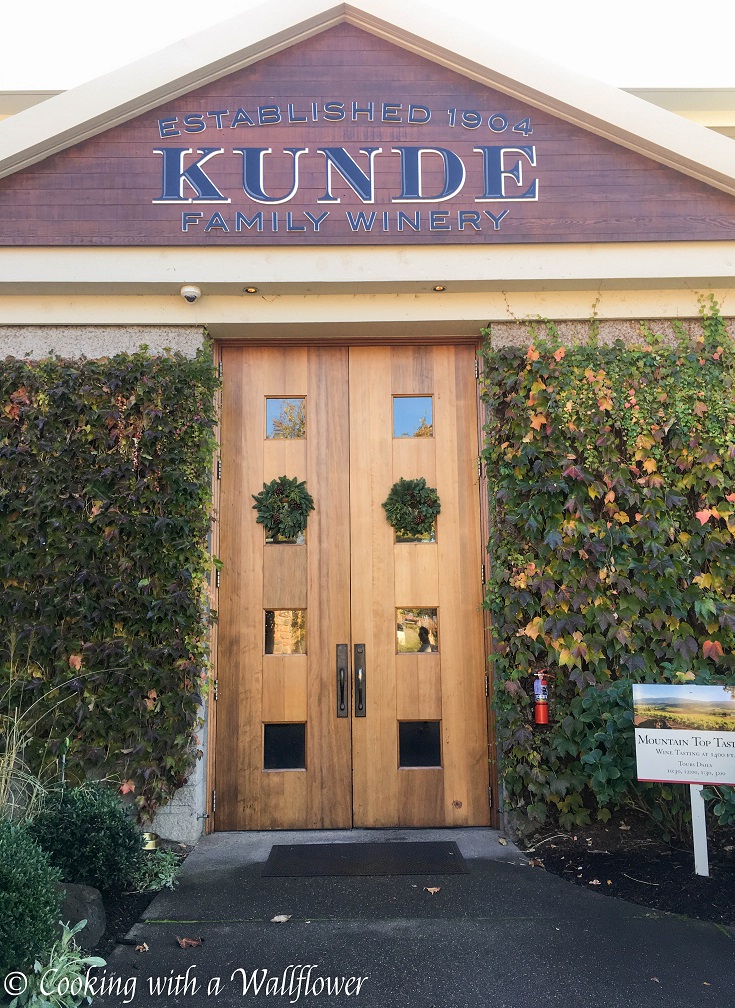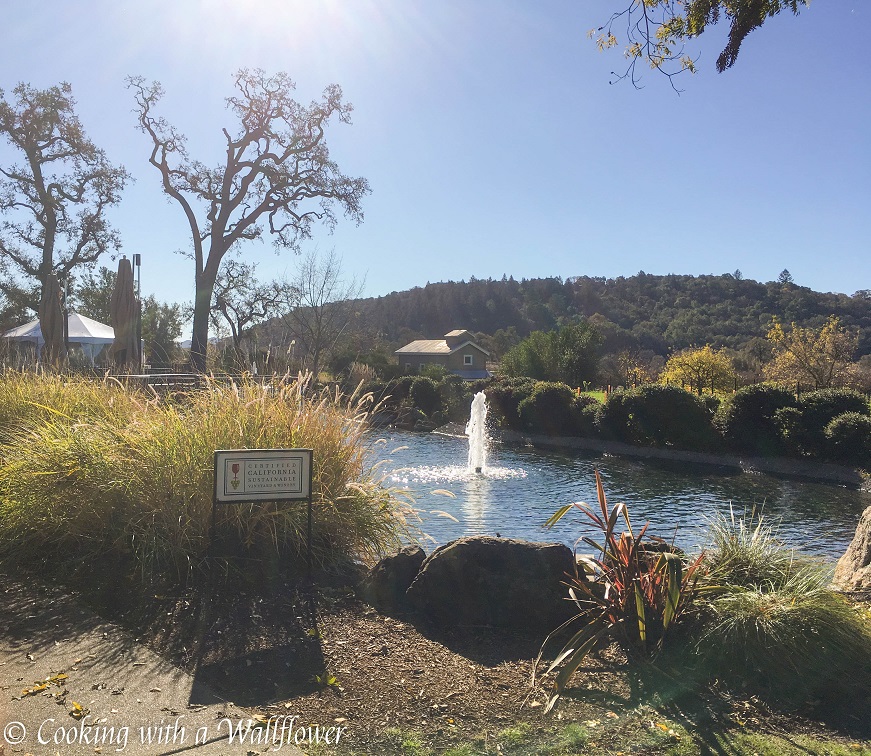 A tour guide took us into the caves where they keep barrels and barrels of wine. The guide told us that during the wine country fire, the owner of the winery and a small team stayed within the caves to try to finish creating the wines and to try to save the winery by continuously watering the vineyards. The fire that took so many lives and so many homes is now an integral part of every winery's story of survival.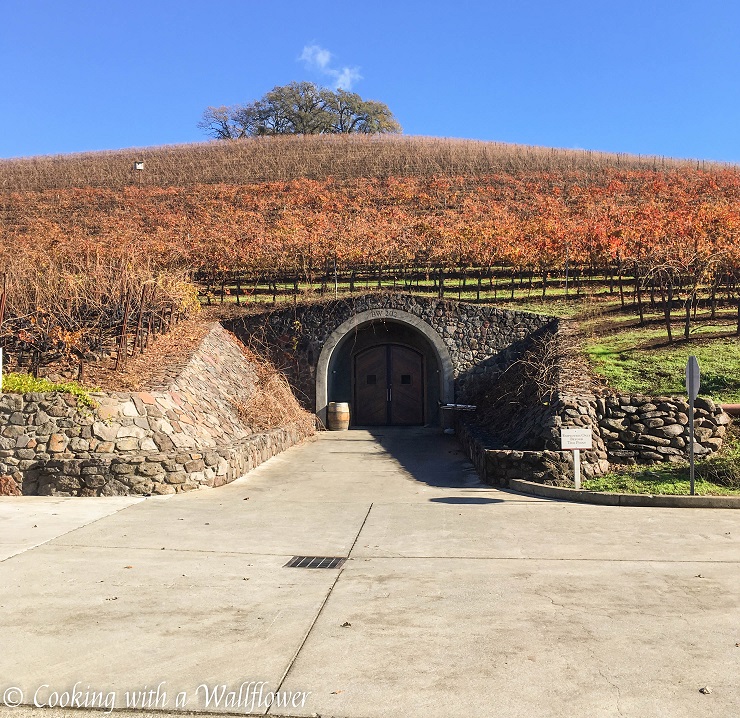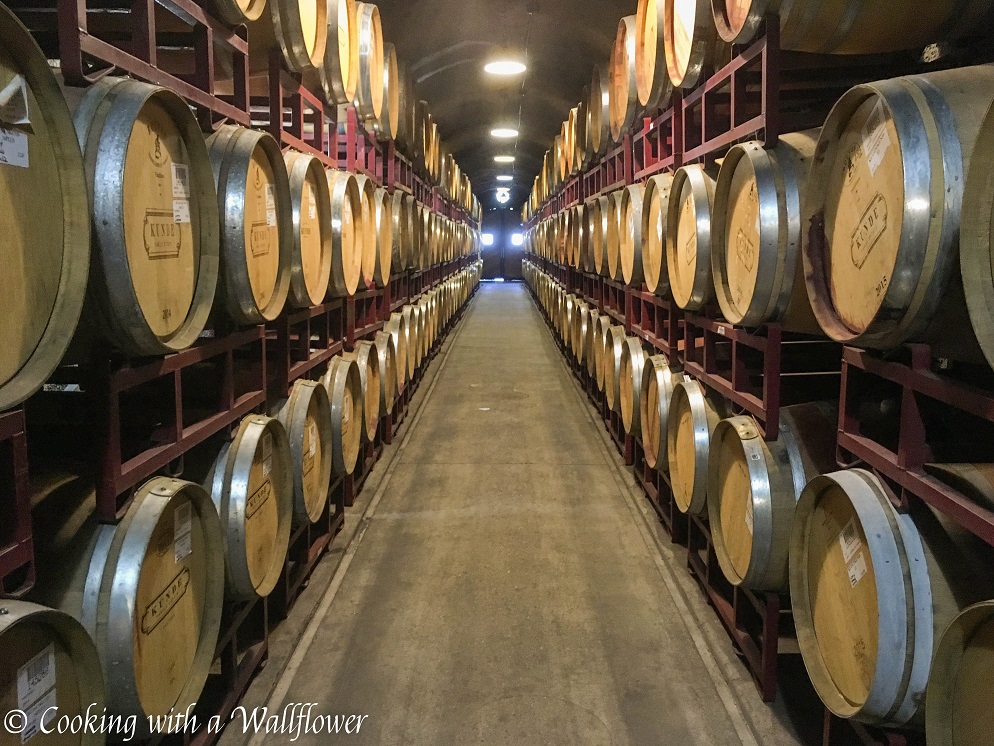 The tour guide drove us to the mountain top to enjoy the views of the winery and do a little estate wine tasting. It was sooo cold up there, but it was worth it! They even provided blankets to keep you warm.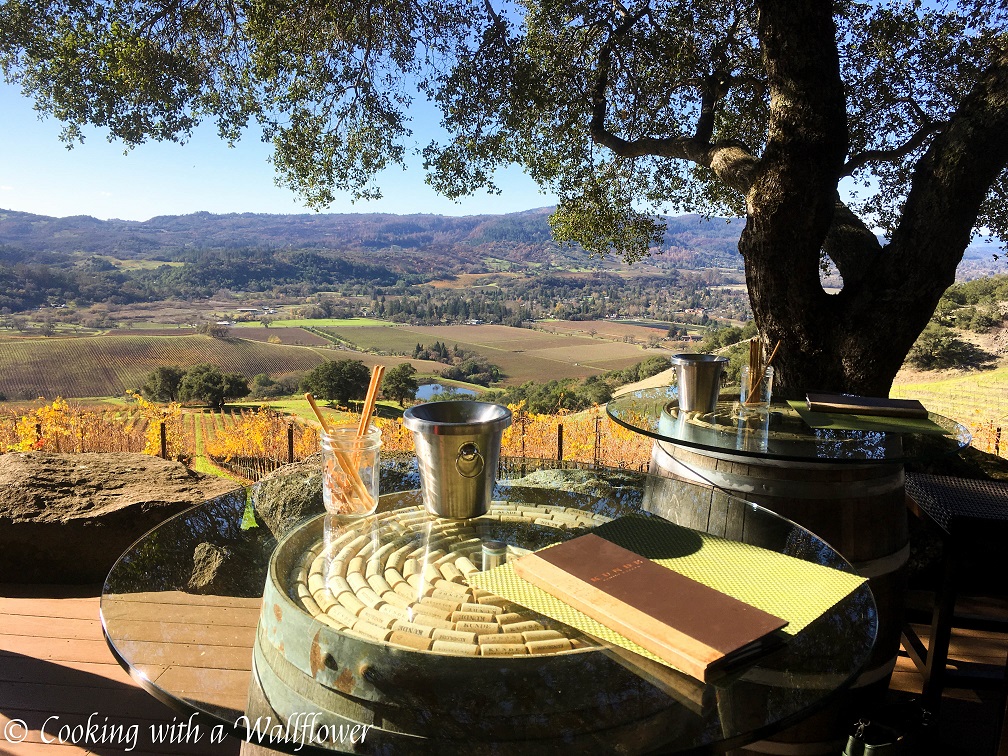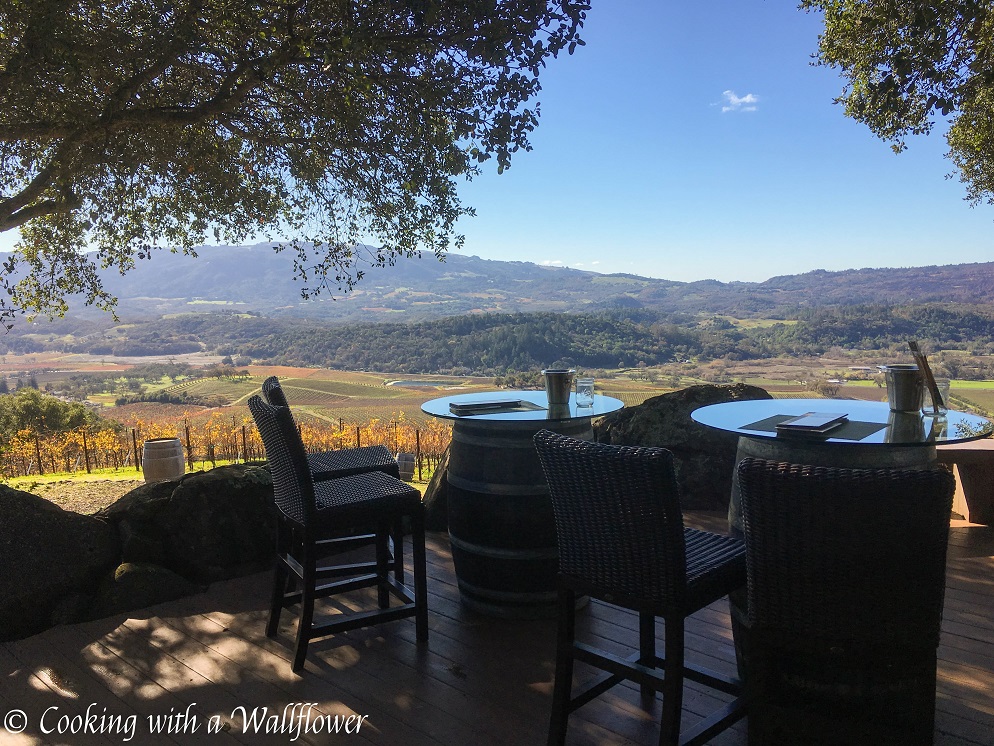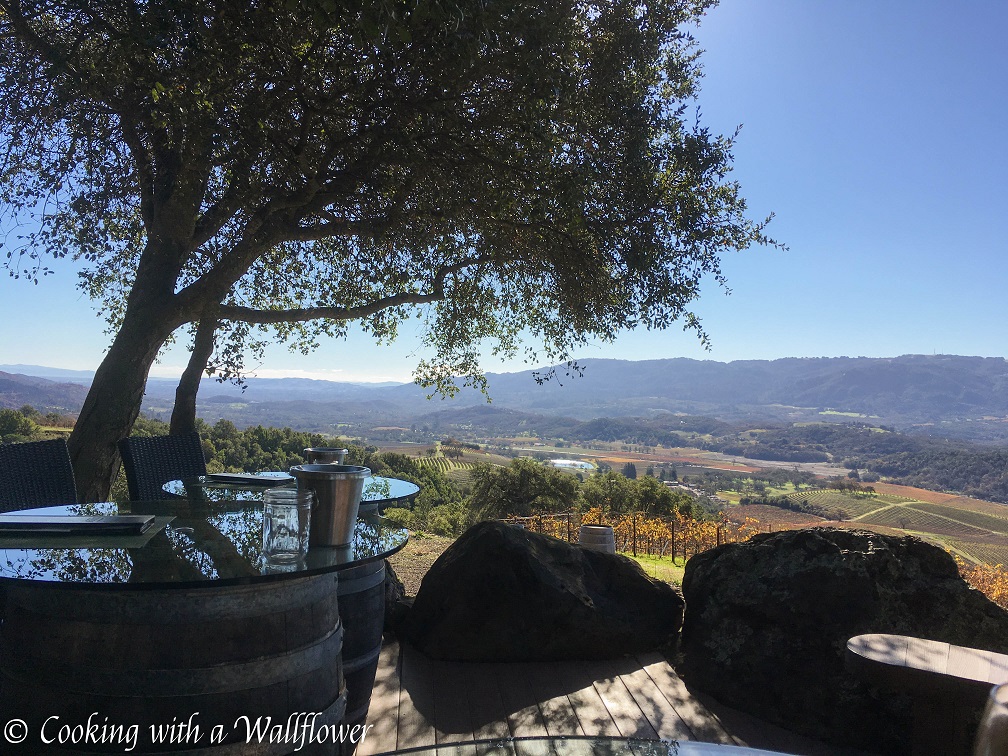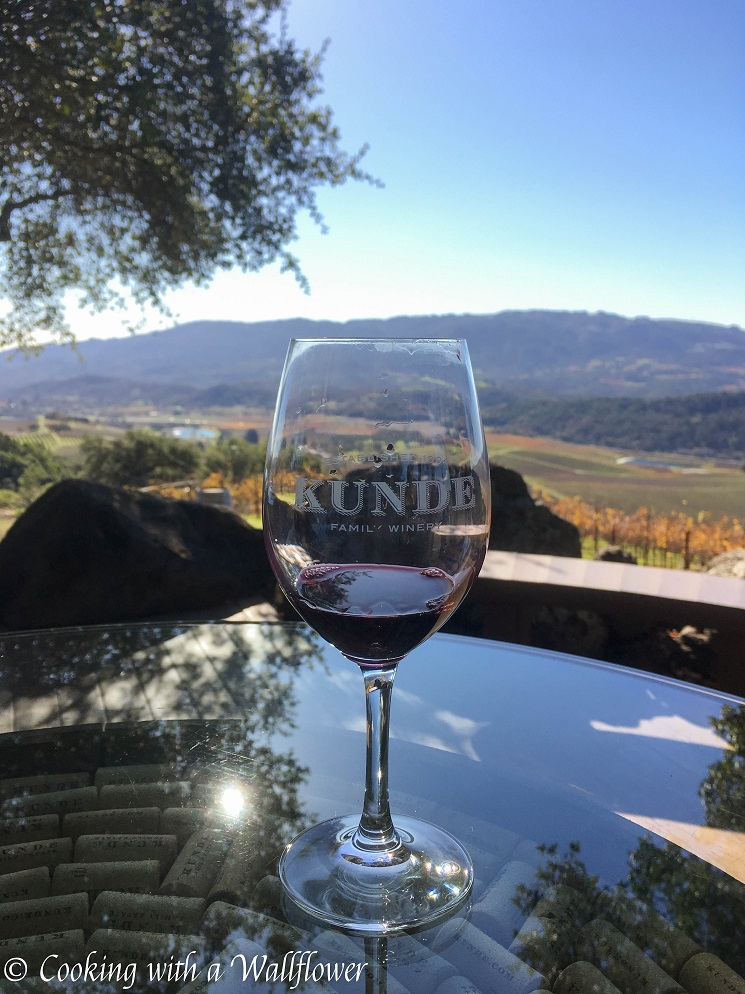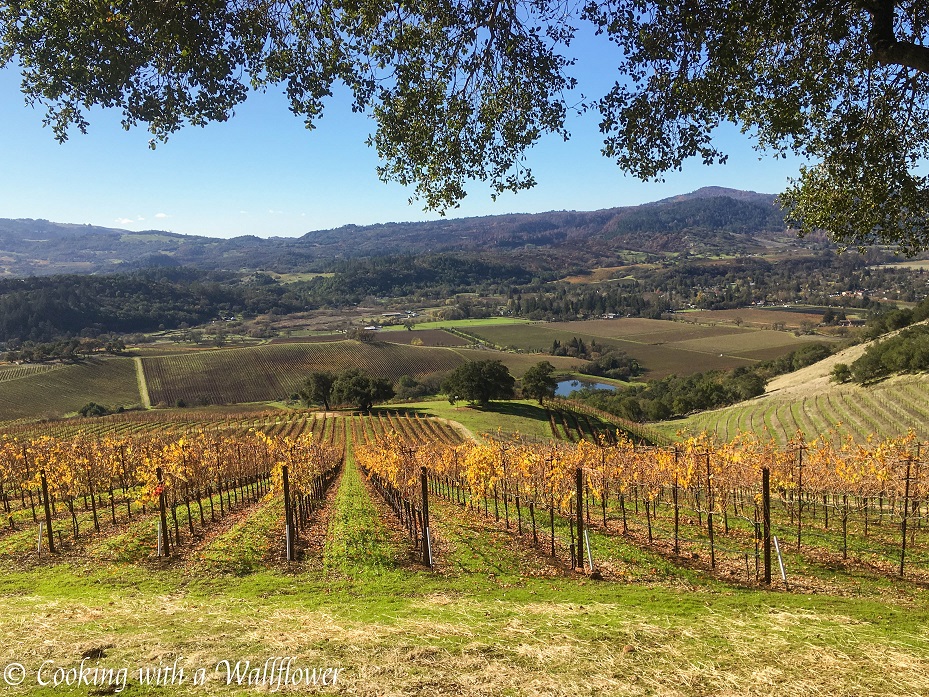 Don't you just love the view?
My only complaint was that I wish we were left there alone a little bit to enjoy the view. As much as I loved the tour and our tour guide, I wanted a little time to soak in the sun and view.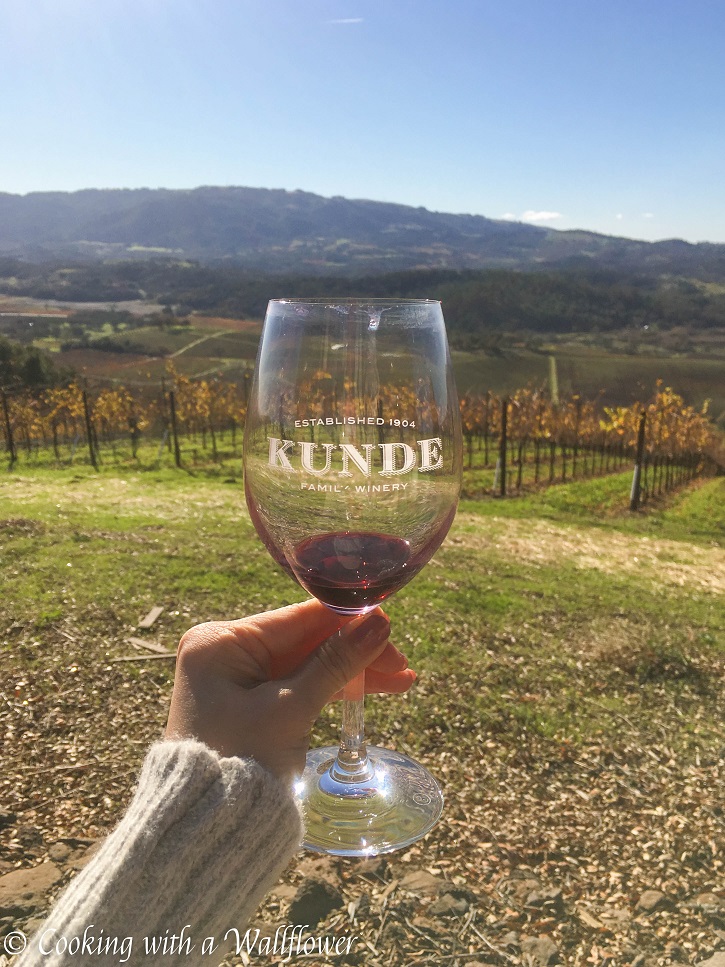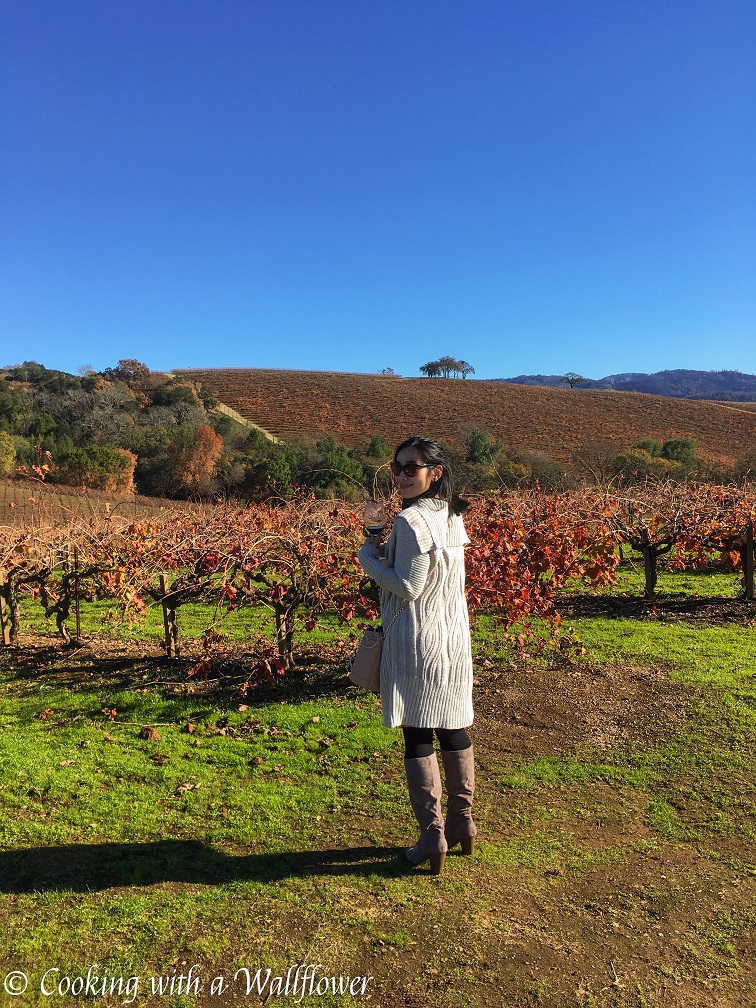 After Kunde Family Winery, we went back to Domaine Carneros, which is on the border of Napa and Sonoma to do another wine tour. Helen and I were actually there back in September, but since she's a wine member, we were able to do a wine tour for free. As informative as this tour was, it was not as fun as Kunde's tour. Maybe it's because we were mostly indoors. But you should definitely come here if you're a fan of sparkling wine. They have an amazing selection.
The wine tasting came with a little cheese plate too. We asked for seconds =)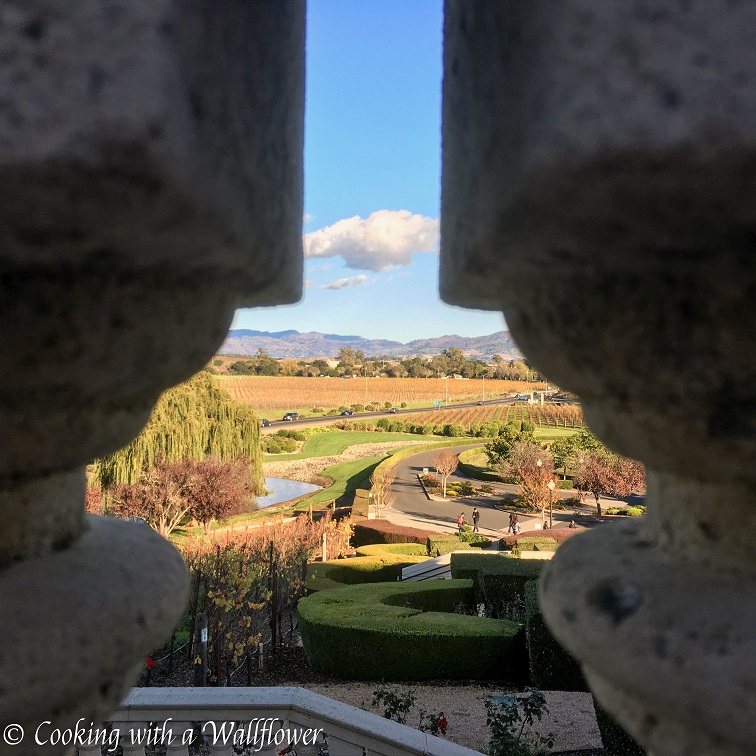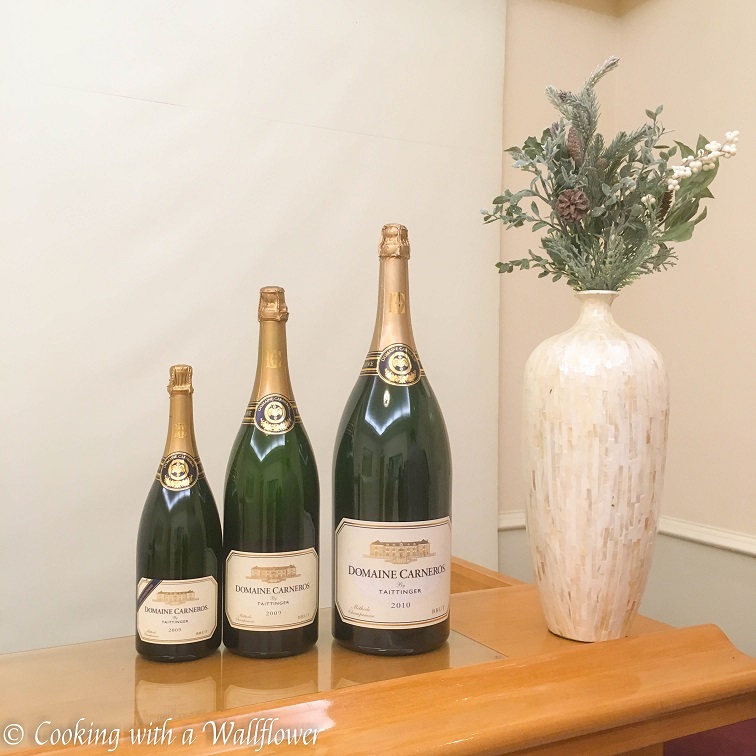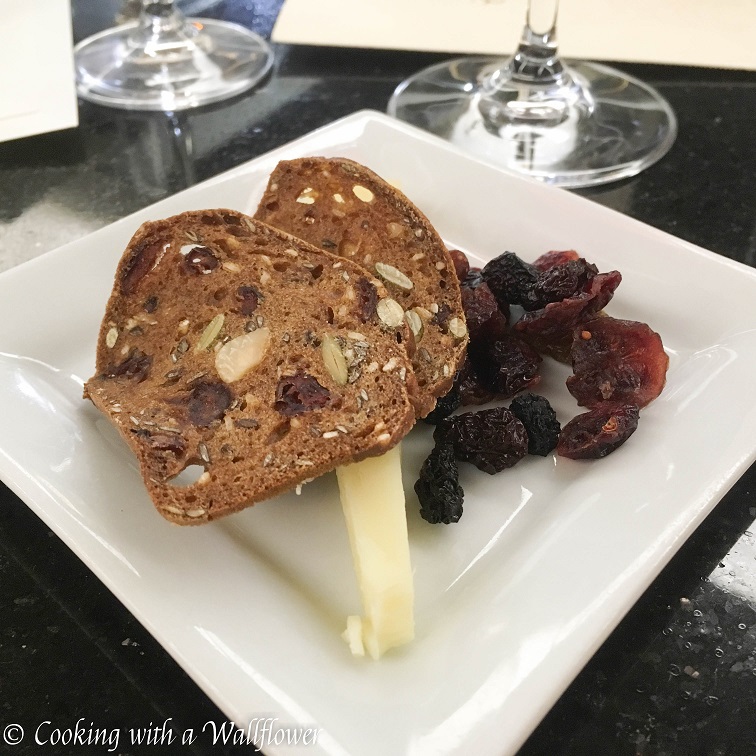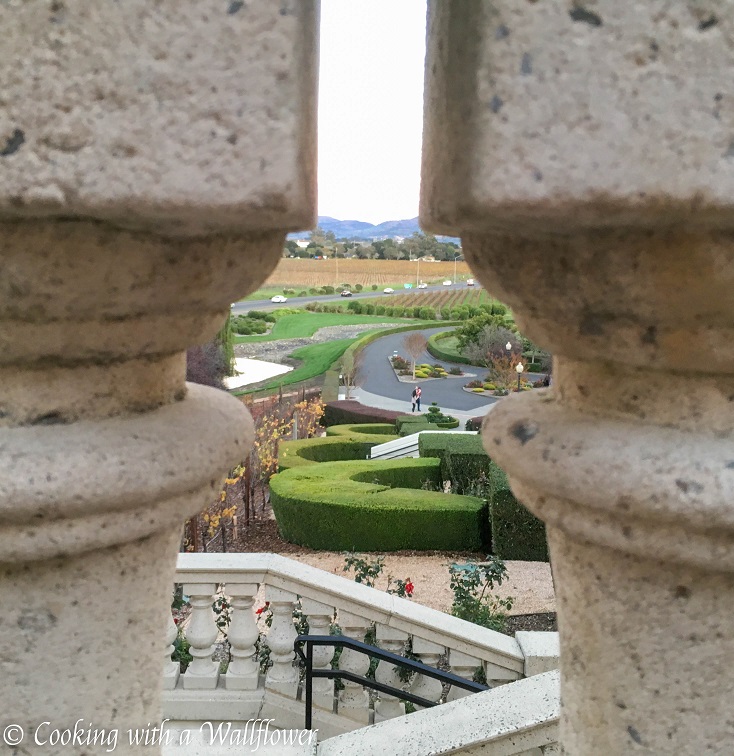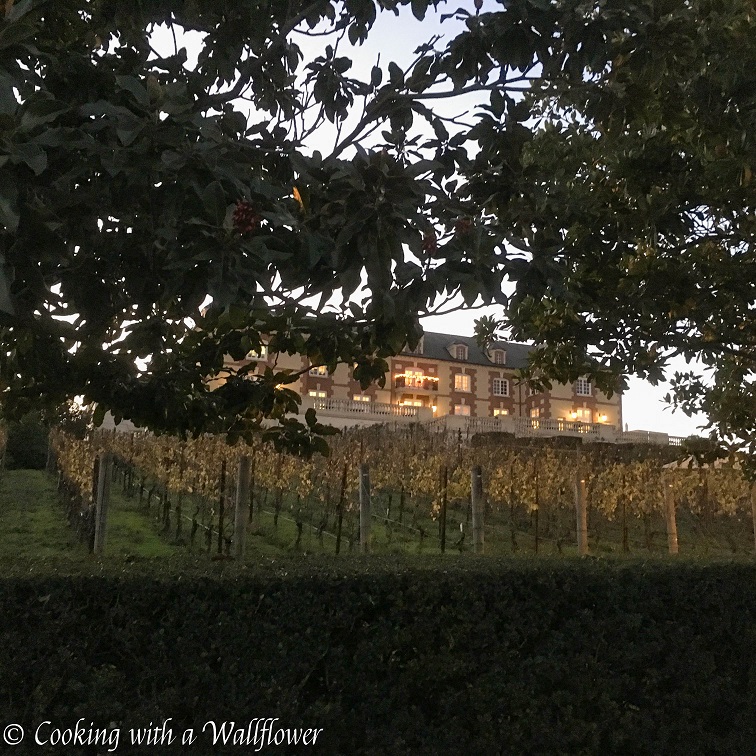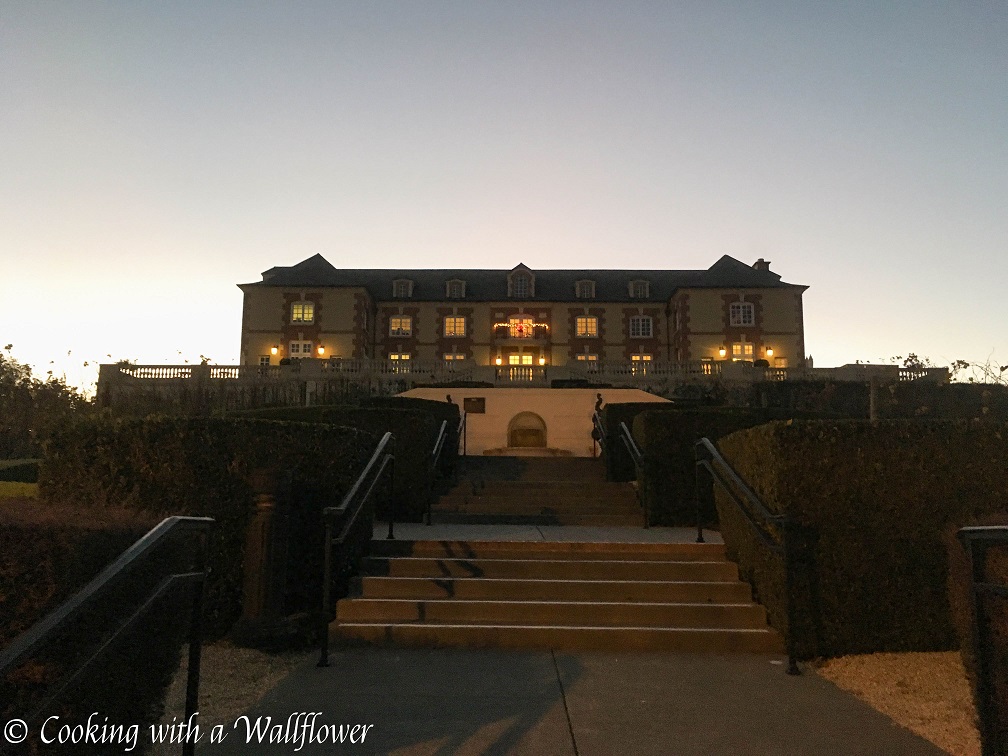 We stopped at Cornerstone Sonoma in hopes of taking pictures with the lit up snowmen, but the gates were closed. As well as everything else. So instead, we shared a small meal at Park 121. We tried just two things, but the food was amazing. We order a Cuban sandwich and a black sesame and garbanzo bean hummus with grilled toast.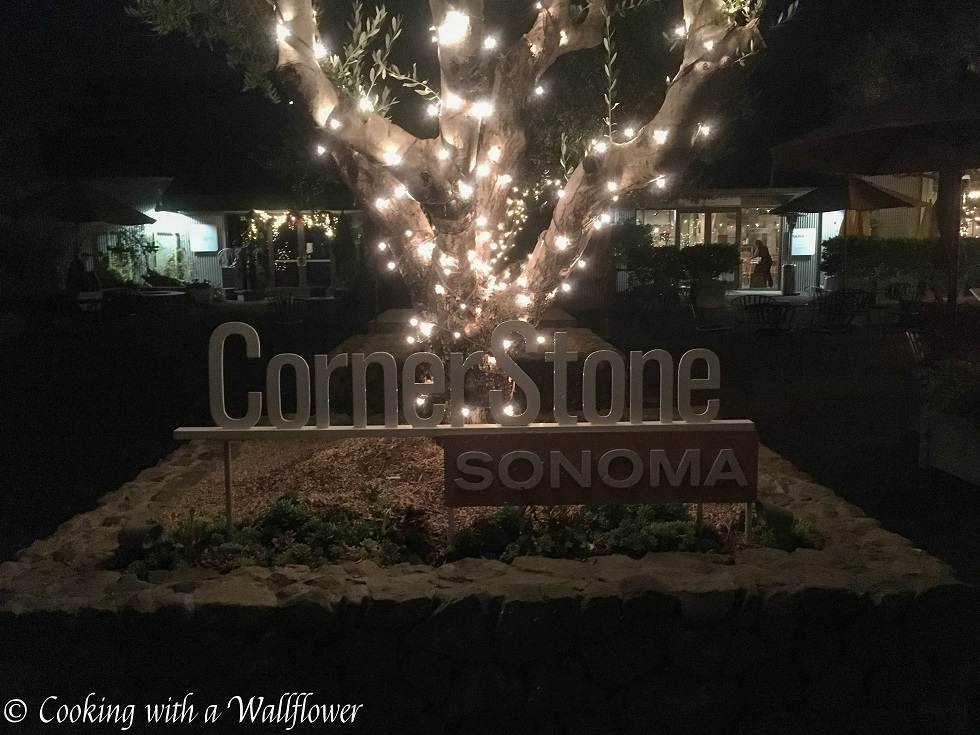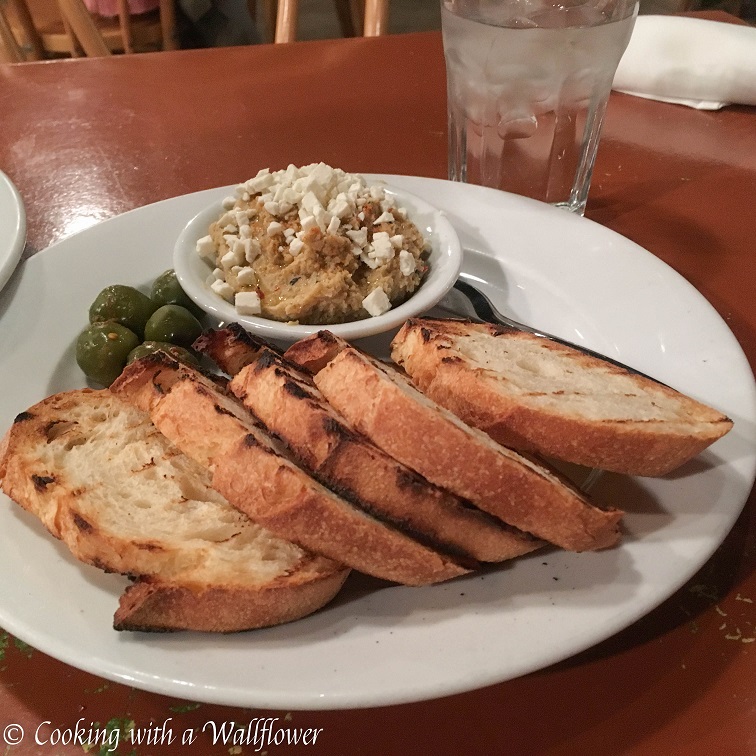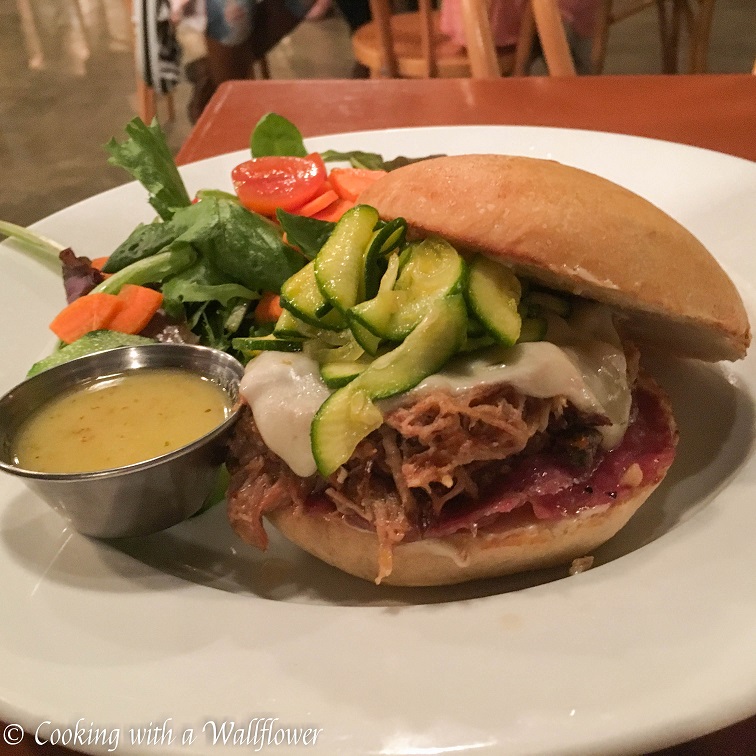 We ended our day at Sonoma Plaza. We walked around the downtown area to view the lights. Isn't their City Hall so pretty at night?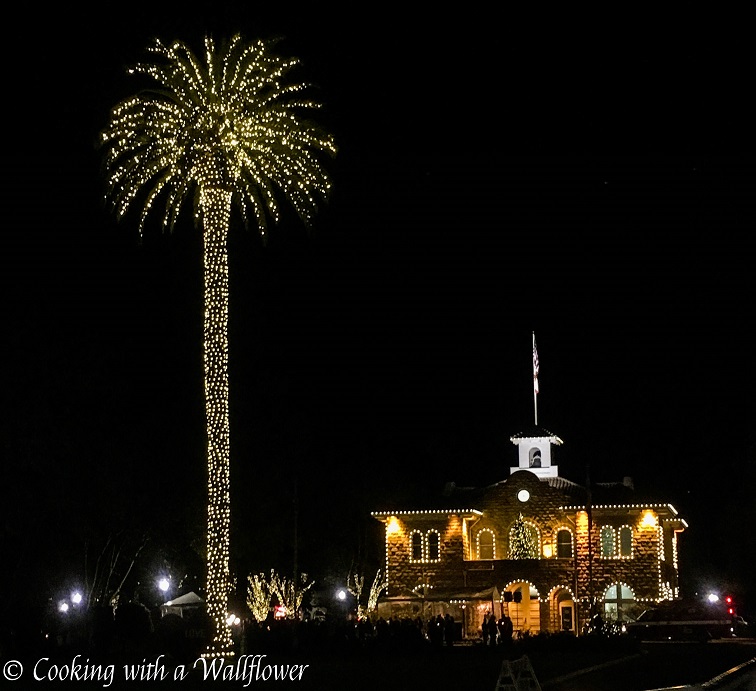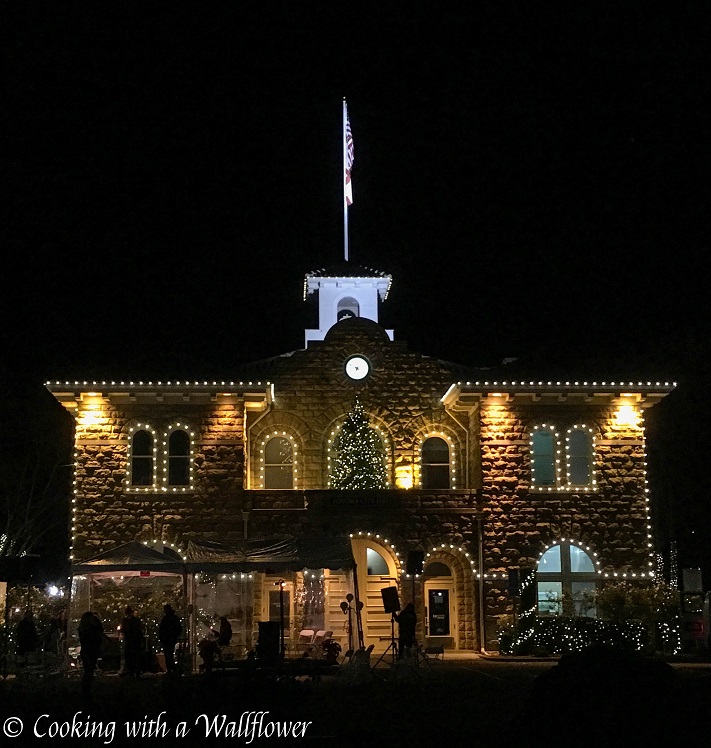 I hope you enjoyed this mini adventure in wine country. <3
If you'd like to see more of my wine country adventures, you can find them below.