You guys, you guys, you guys!
I have so many photos to share with you. And when I say so many, I mean like dozens.
You have no idea how excited I was about this two day trip to Napa Valley.
I've been so exhausted trying to keep up with working 4-6 days as a dental hygienist and writing for my blog every other day. As much as I love doing what I do, I needed a break to regroup and become inspired again. Although I've lived in San Francisco my entire life, minus a few years while I was away at school, I have never been up north where the wineries and vineyards are. It's really only an hour, maybe an hour and a half away with traffic, but we just never went.
So of course, we had to remedy that. My cousins, sisters, and I did a group trip to Southern California last summer. However, this year our schedules were too different. So we decided to take a short trip to wine country for a little mini getaway. Rather than go during busy weekends, we took two days off of work and went on a Tuesday.
Now I want to share this amazing trip with you through photos. I rarely take my camera out of the house so bear with me while I learn how to adjust the settings to take these photos. Some are amazing and others not so much. But it was a great way to learn how to use my camera. So a fair warning, this post will be heavy with photos.
And if you get the chance, you should really really go. I highly recommend making this a vacation destination.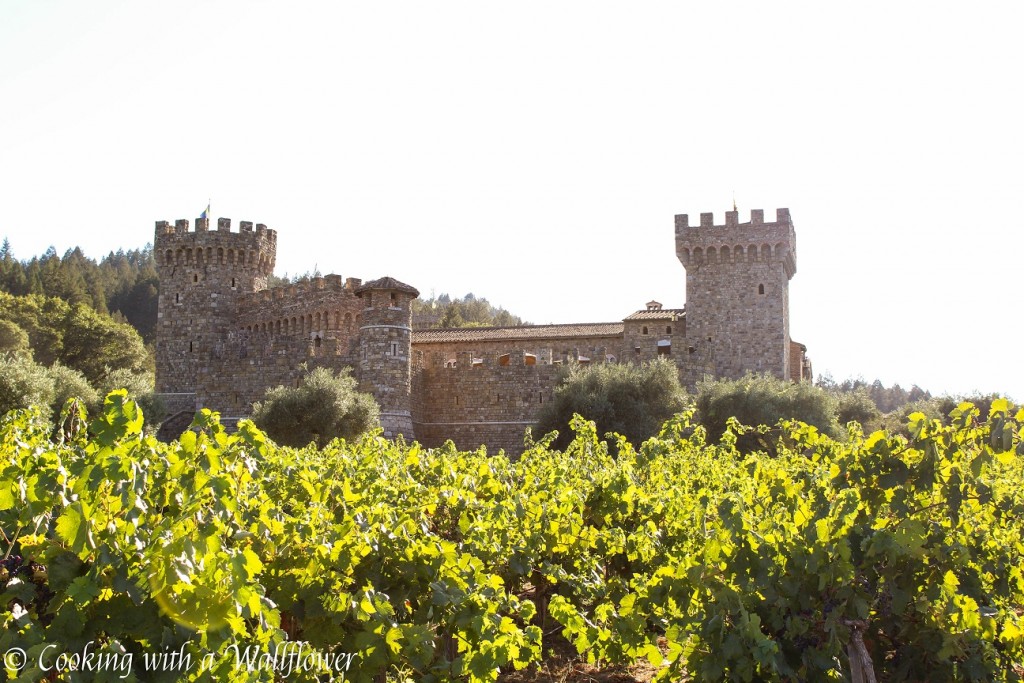 Our first stop was V. Sattui Winery in St. Helena. My cousins and my youngest sister love cheese. So when I did my research, I looked for a winery that was both picturesque and had cheese tasting. This was exactly what I was looking for. V. Sattui Winery actually started in San Francisco over a hundred years ago but had to move locations during the Prohibition period. They have such gorgeous architecture and gardens.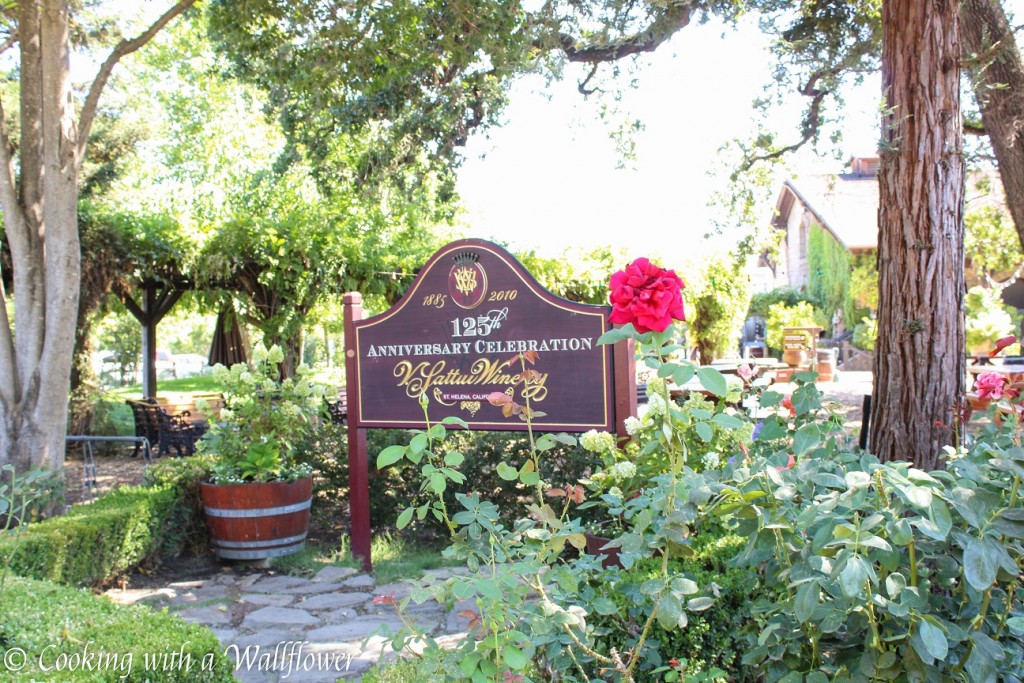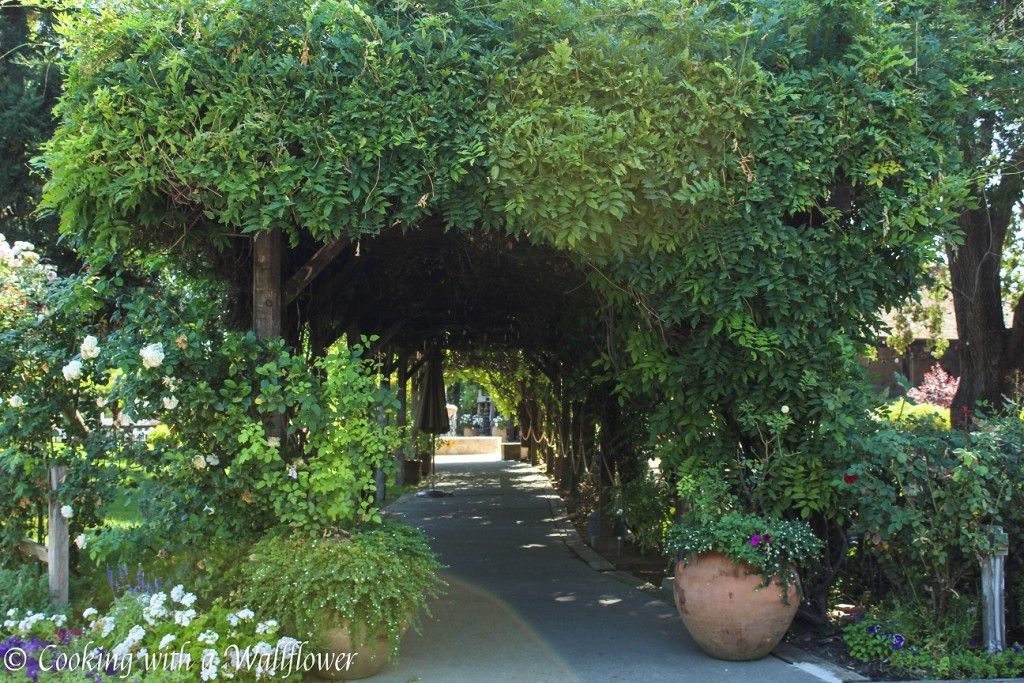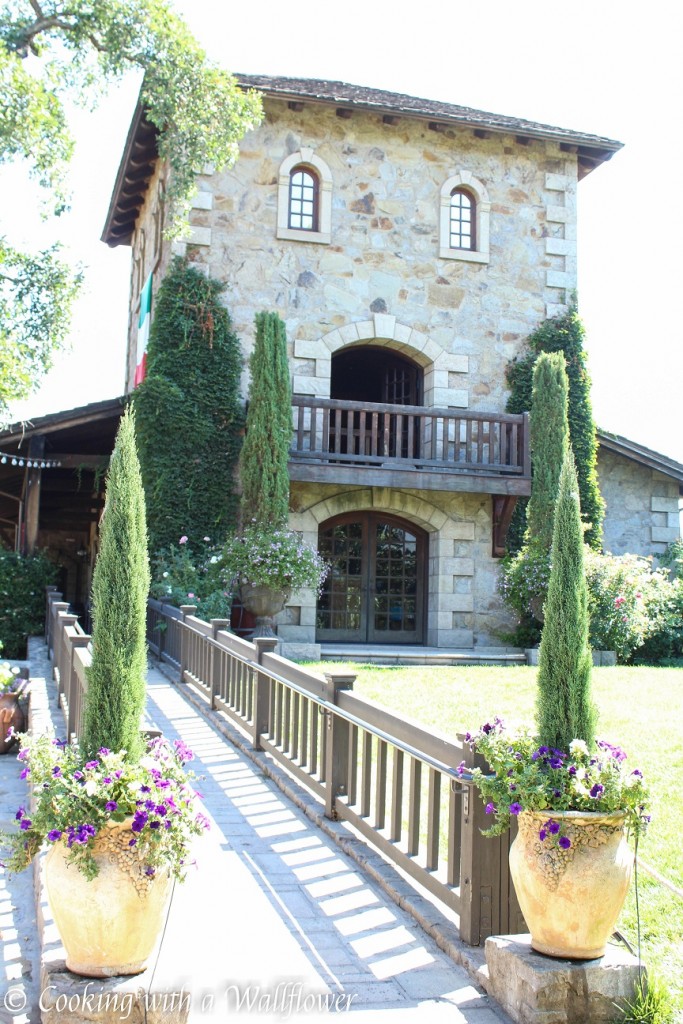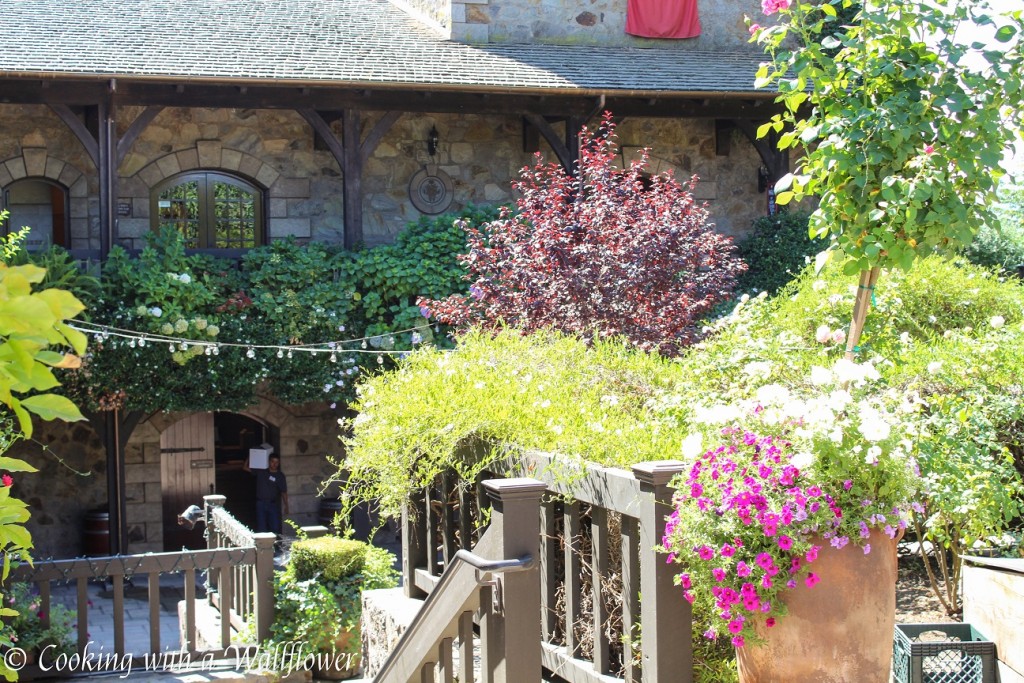 Inside, you can do wine tasting for about $15 per person but if you check in on Yelp, I believe it's a 2 for 1 deal. Everyone is so friendly and helpful. There's a cheese section with so many variety of cheese. They have a selection of about 6 cheeses that you can try too.
There's a deli where you can buy food for your picnic. They have a lawn with picnic tables so you can buy your food and your wine and enjoy it outside. On the weekends, they even do barbeques and you can buy burgers and ribs for your picnic too.
We loved this place so much, we visited it 3 times in less than 24 hours. Crazy, isn't it?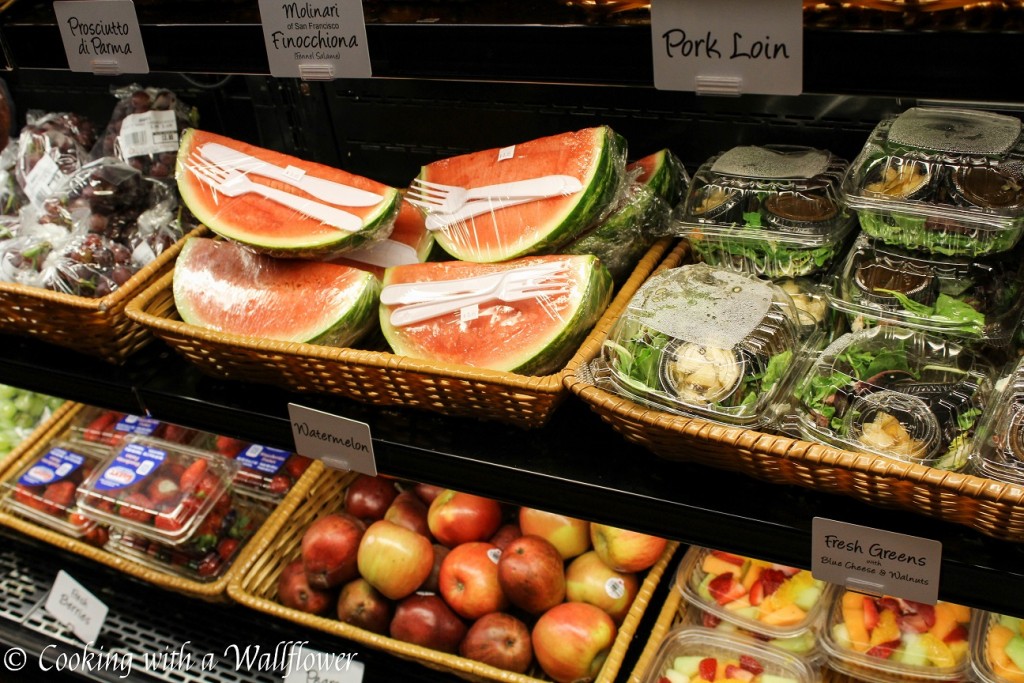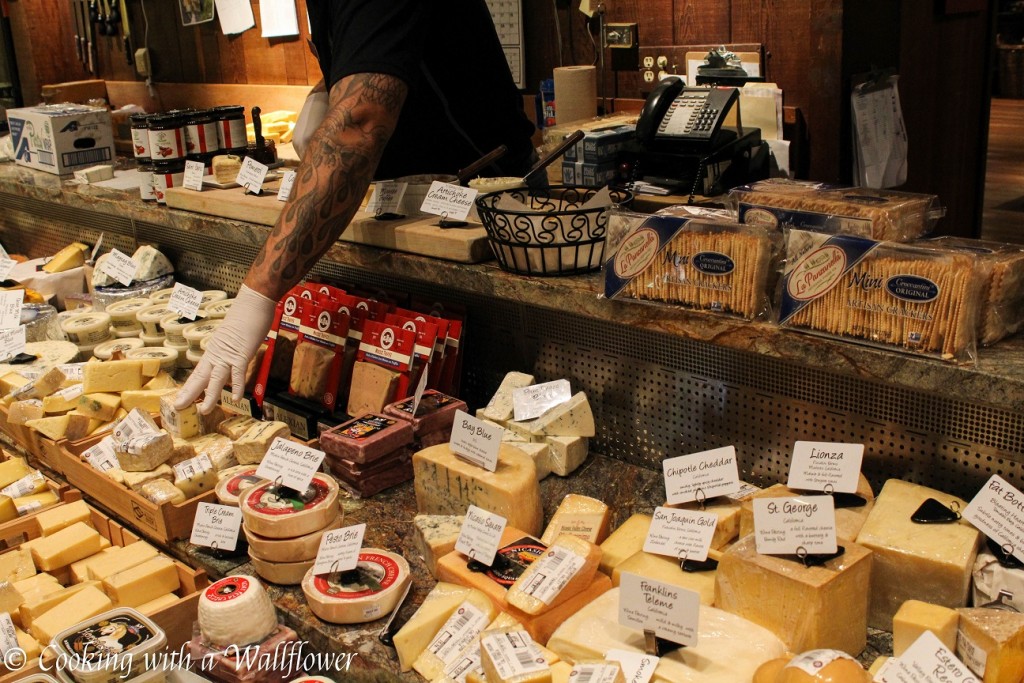 Our next stop was at Farmstead in St Helena. The thing I wanted to do most while in the Napa Valley area wasn't the wine tasting. I'm actually not much of a wine drinker, I just like experiencing new things. And it was a fun activity to do with my sisters and cousins. What I really wanted to do was try a farm to table restaurant. There are so many of them in this area. After reading through menus, I found one that I thought we could each find a dish that we would enjoy.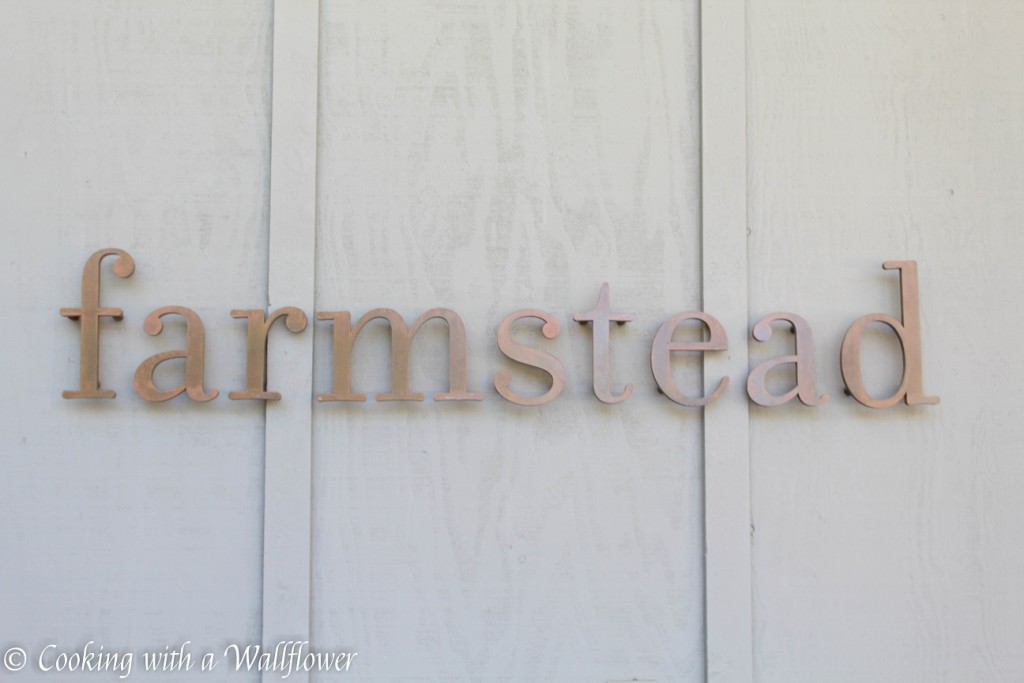 I loved the farm/ranch style of the restaurant. Gorgeous fresh flowers set on wooden tables. A pretty outdoor seating area. It was so pretty and rustic. And I loved that I felt like I was sitting at someone's kitchen table rather than at a restaurant.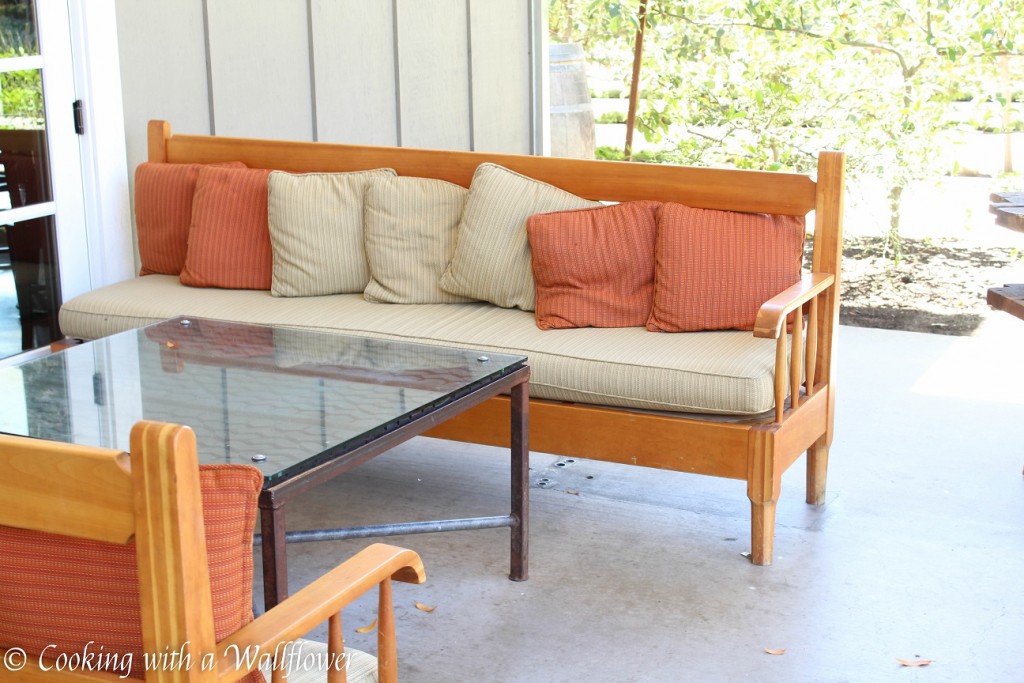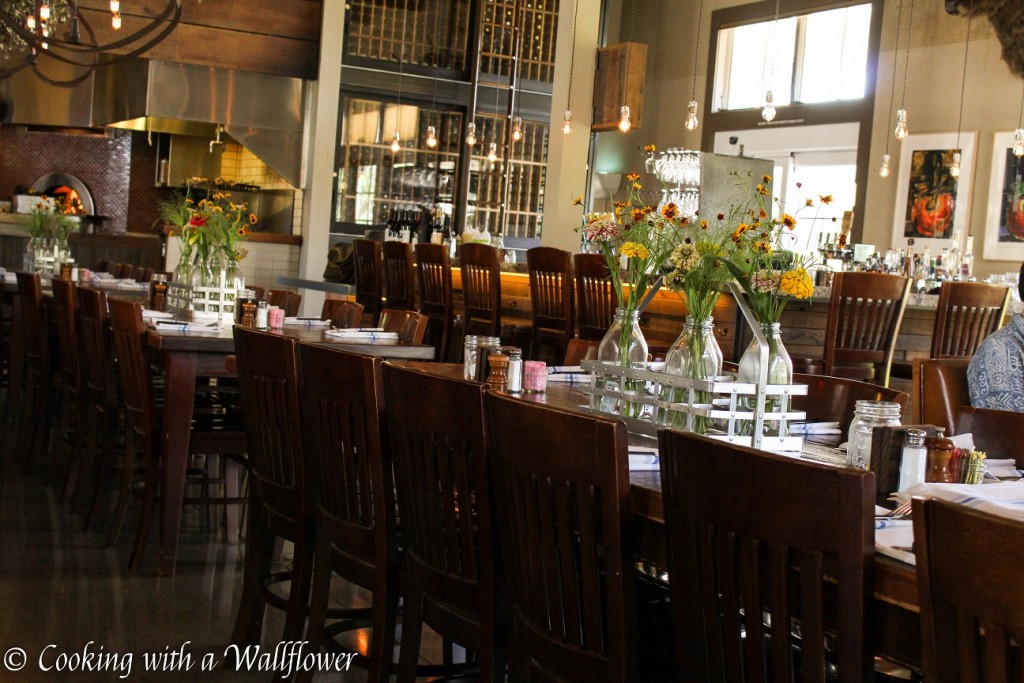 What did we order? Oh my god! I can't even begin to describe how amazing every single one of these dishes were. Everything was cooked to perfection. And I fell in love with the array of fresh ingredients and delicious flavors.
We ordered cheddar biscuits with honeyed butter. This was free since we checked in on Yelp.
The biscuits were moist and soft on the inside with a crunchy top layer. I could eat this with every meal.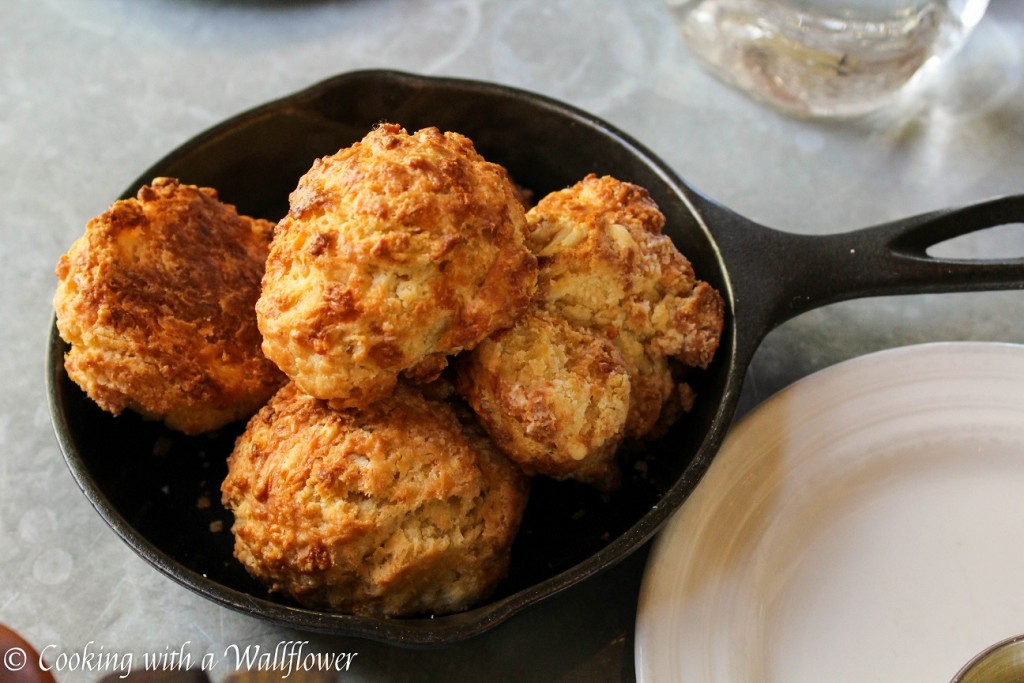 Slow Cooked Egg with mushrooms, Arbuckle grits, and homemade pancetta. This dish sounded interesting on the menu so we decided to order it as a starter. I think this was the dish I was least fond of because I didn't like how the soft egg dissolved in my mouth. The flavors were great though.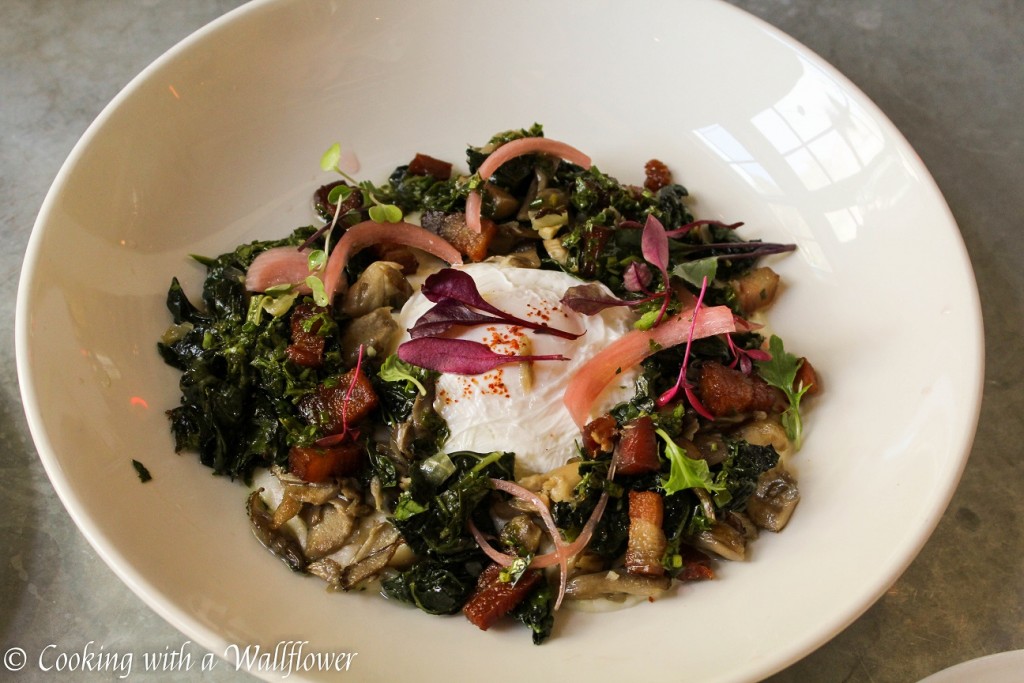 California arborio rice with grilled summer squash, mushrooms, brentwood corn, and pistou.
You have no idea how amazing this dish was. You can taste the freshness of the sweet corn, the cheesiness of the sauce, and I can never say no to the abundance of mushrooms.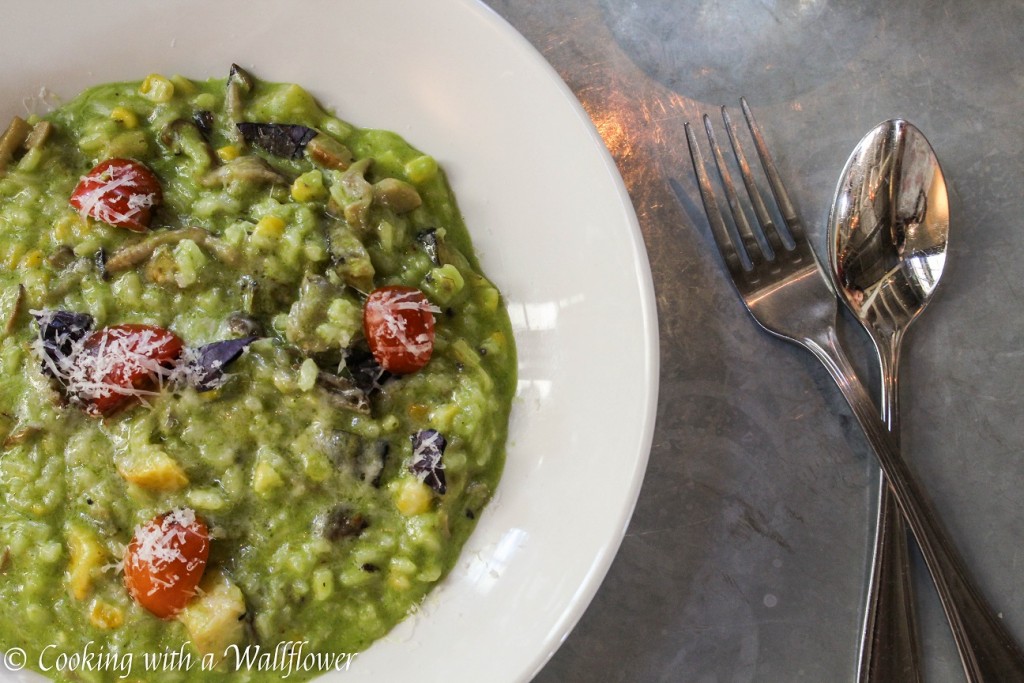 Brick cooked chicken with rancho gordo heirloom beans, greens and salsa verde.
Sometimes I'm hesitant about ordering chicken because it's so easy to overcooked, but not in this case. Each bite of the chicken was moist and tender and flavorful. Even the beans were flavorful.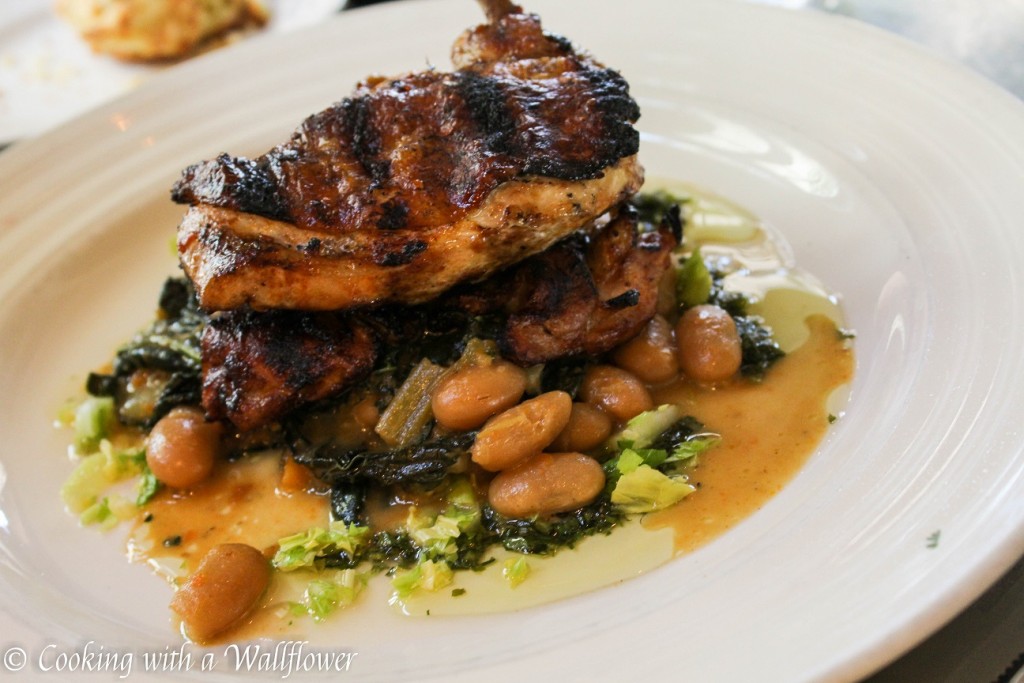 Wood grilled heritage pork chop with broccolini, jalapeno grits, and stonefruit.
We saw that this pork chop was cooked with stonefruit and had to order it. And jalapeno grits? Oh my god. It was so good. Again, the meat was cooked so well.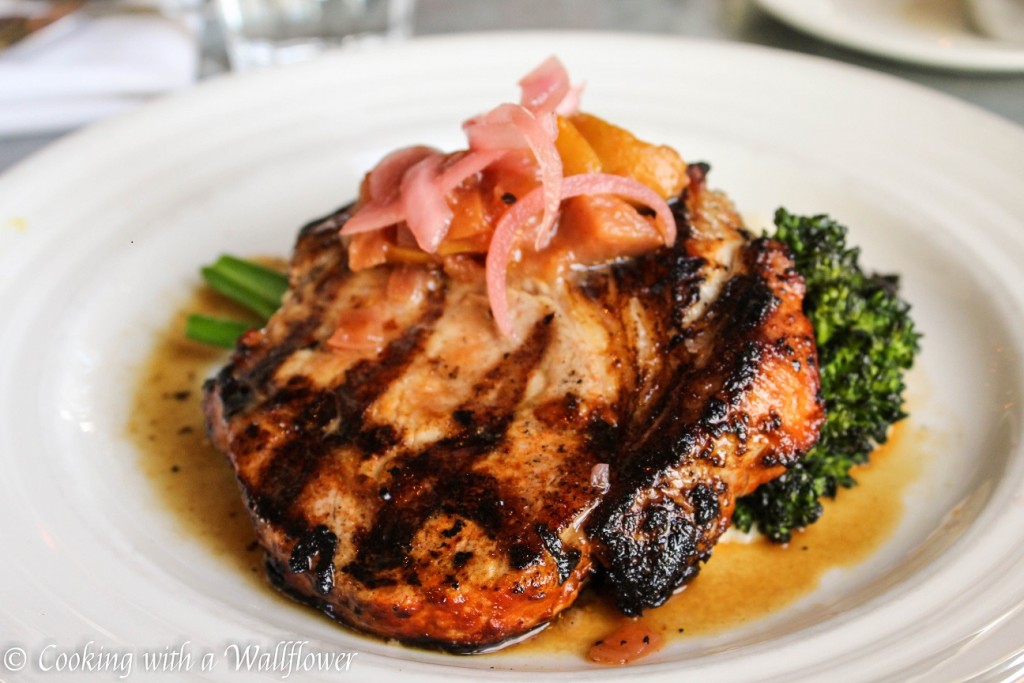 Grilled california wild king salmon with brentwood corn, blue lake beans and basil
I'm not a big fan of fish. It has to be very well done in a way that I don't taste any hint of fishiness for me to like it. And this salmon was very well done. The salmon was flavorful, moist, and flaky. The outer skin was super crispy. I was impressed by this dish and that probably just made this restaurant my favorite of all time. lol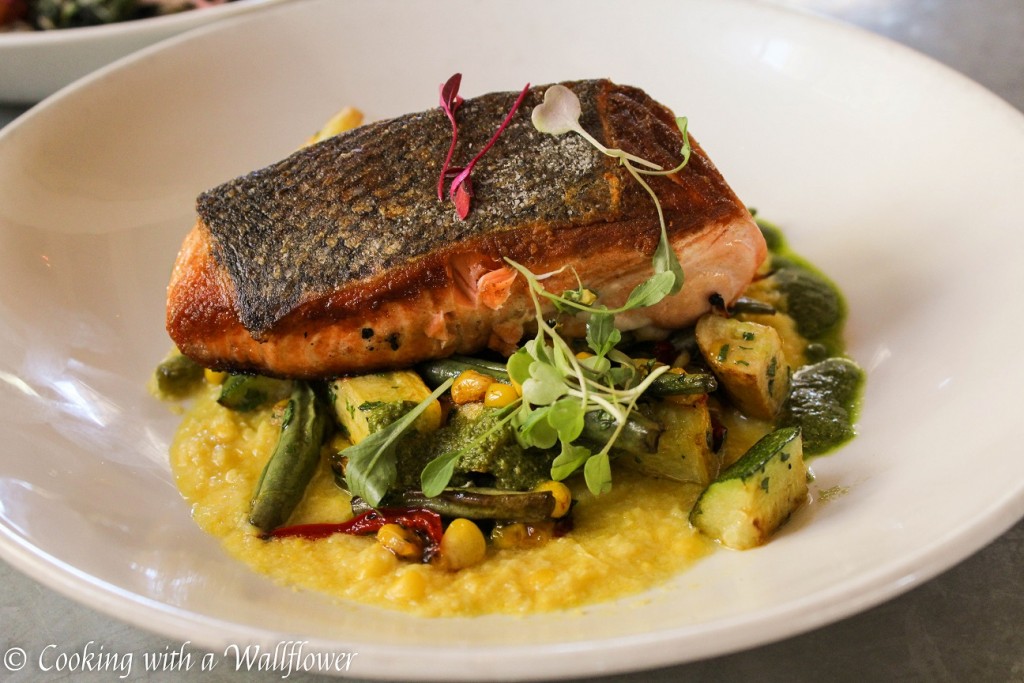 Half order of heritage St Louis ribs with LMR apple coleslaw
The ribs fell off the bone with each slice. That coleslaw, oh my god, so refreshing. And that's coming from a girl who isn't a fan of coleslaw. Maybe it's because they use fresh apples.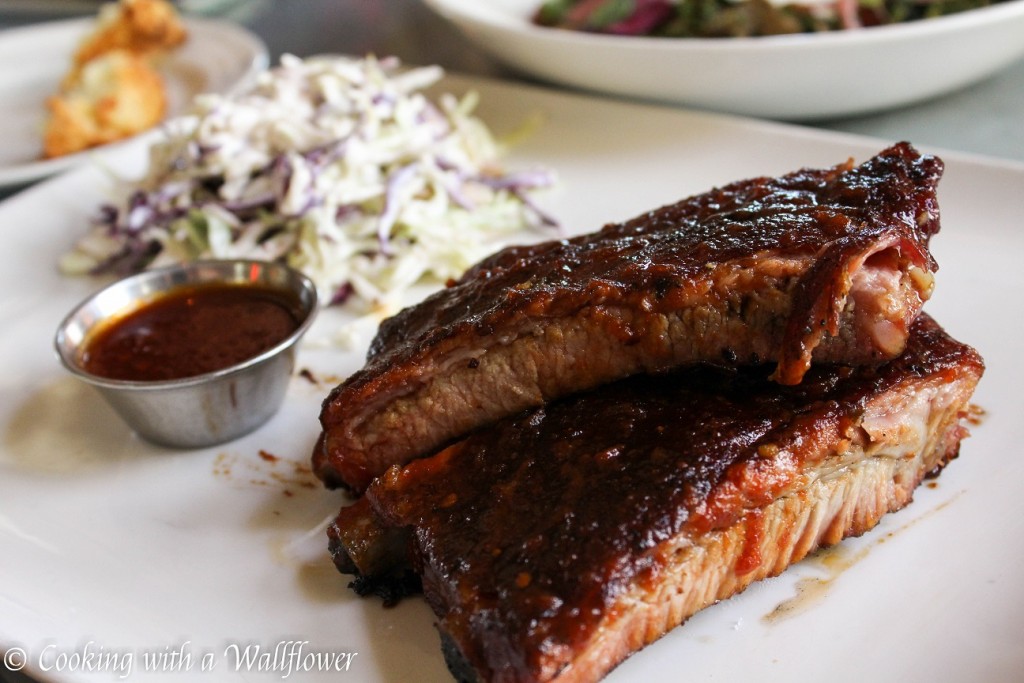 Crispy herb fried potatoes with spicy mayo.
Potatoes that are soft on the inside and crispy on the outside. Do I really need to say more?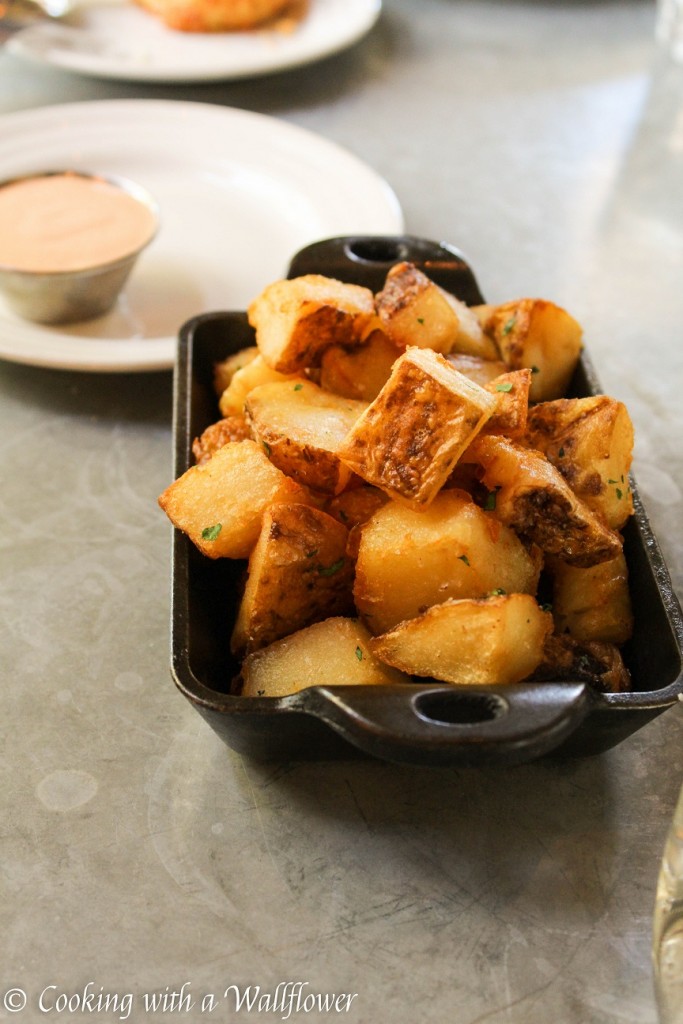 No dessert for us. We shared everything so that we could taste each individual dish and savor them.
We returned to V. Sattui to buy cheese for our planned midnight snack. Yes, we decided during lunch that we were going to snack on cheese and crackers after dinner. That was our second trip to this winery.
Next, we walked along Main Street in St Helena, stopping at boutique shops and olive oil stores. Just to get a feel of the town. And maybe to get away from the crazy heat. Warmest day of the year, they told me. 106 degrees. Um… I'm from San Francisco. 80 degrees is hot. I'm melting. Lol
It was finally time for us to check in at our hotel room. We dropped off our things and relaxed for half an hour or so before we headed to our next location.
Castello di Amorosa is a gorgeous Italian style castle located in Calistoga and just as impressive as the pictures I saw online. This winery is the sister winery to V Sattui. Do you see a pattern here?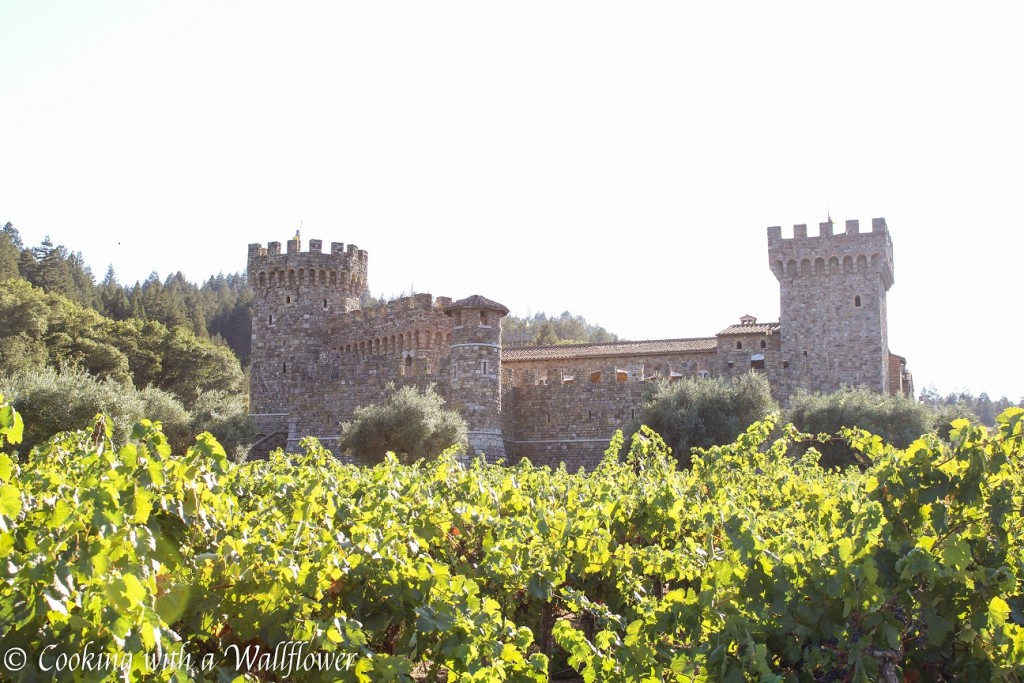 They even had grape vines in the parking lot.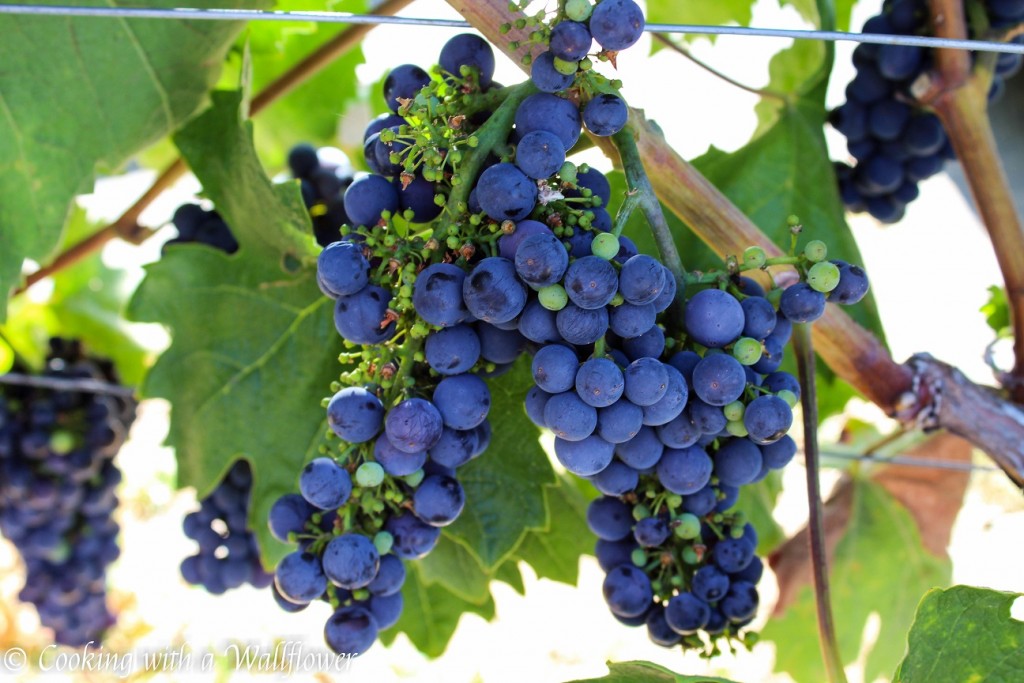 I'm a huge fan of architecture. You might have noticed that when I visited Filoli last summer. And how can I not love everything about this castle?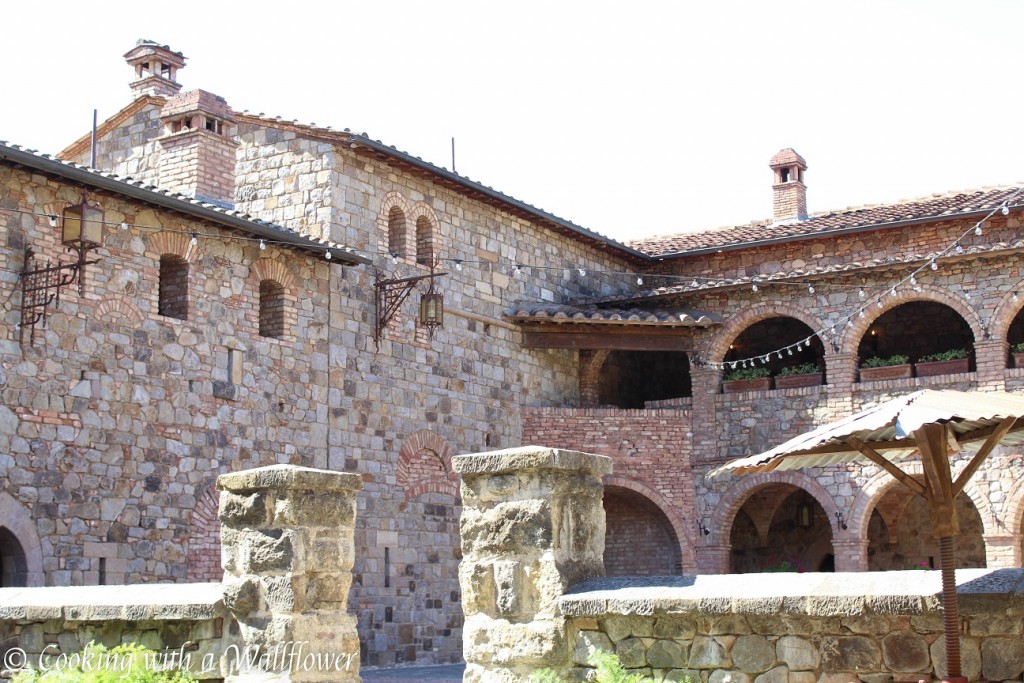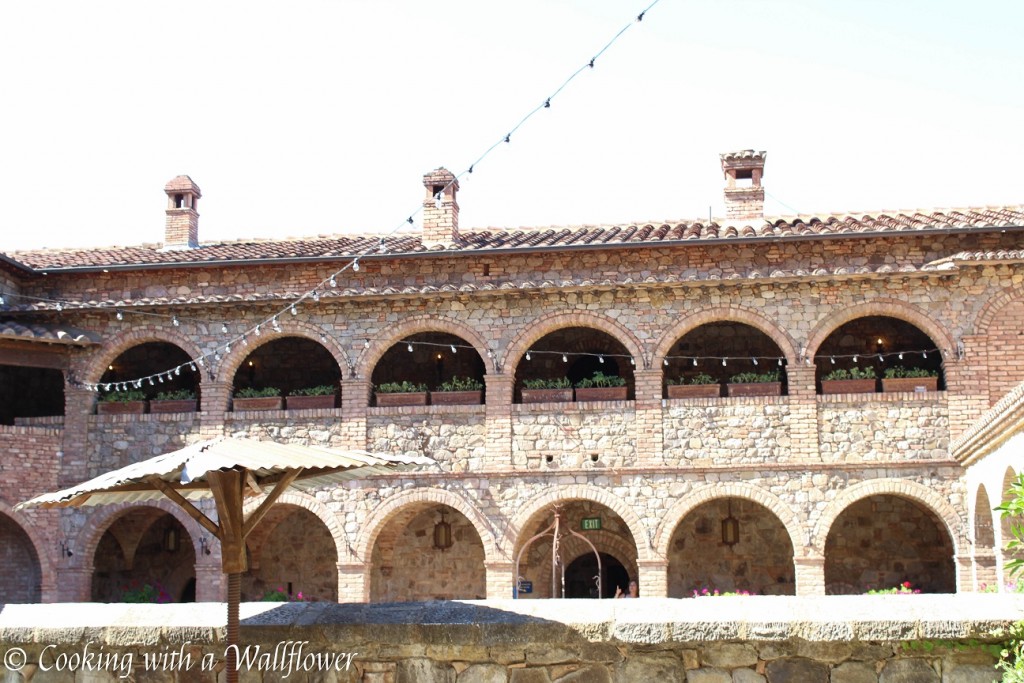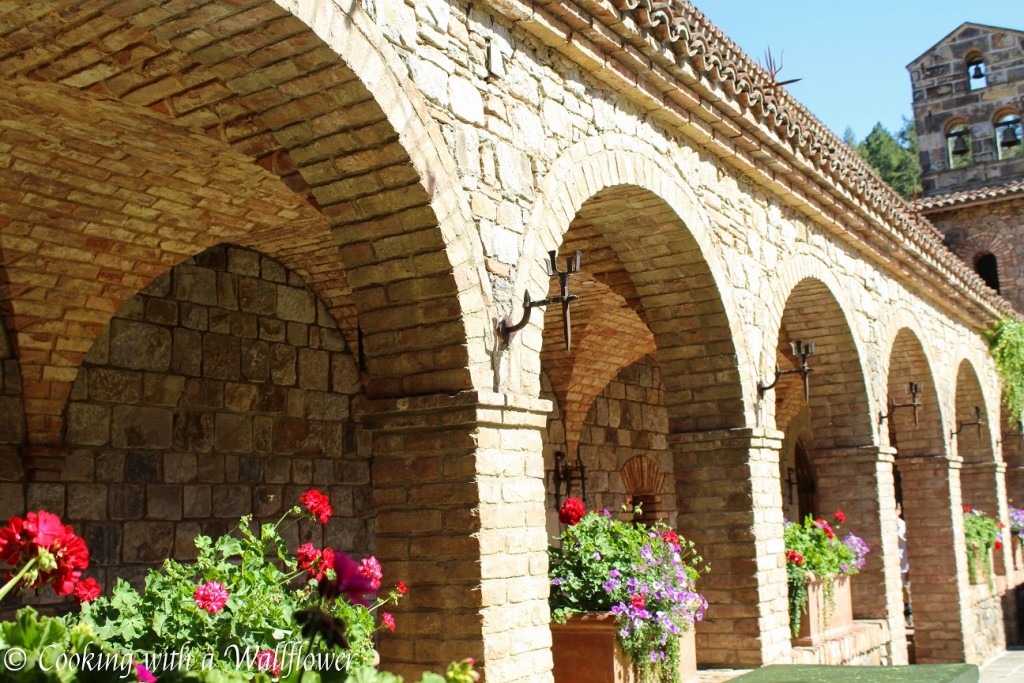 We paid for general admissions, which included a wine tasting of 5 wines at the end. But we had to do a self guided tour. Afterwards, I wished we did a guided tour which included entrance to rooms we weren't allowed in by ourselves. Plus, a guided tour would have included a history of the place, and I would have loved that. Oh wells. There's always next time. But I think if anyone decides to go, you should definitely consider a guided tour. It's probably worth that extra $10.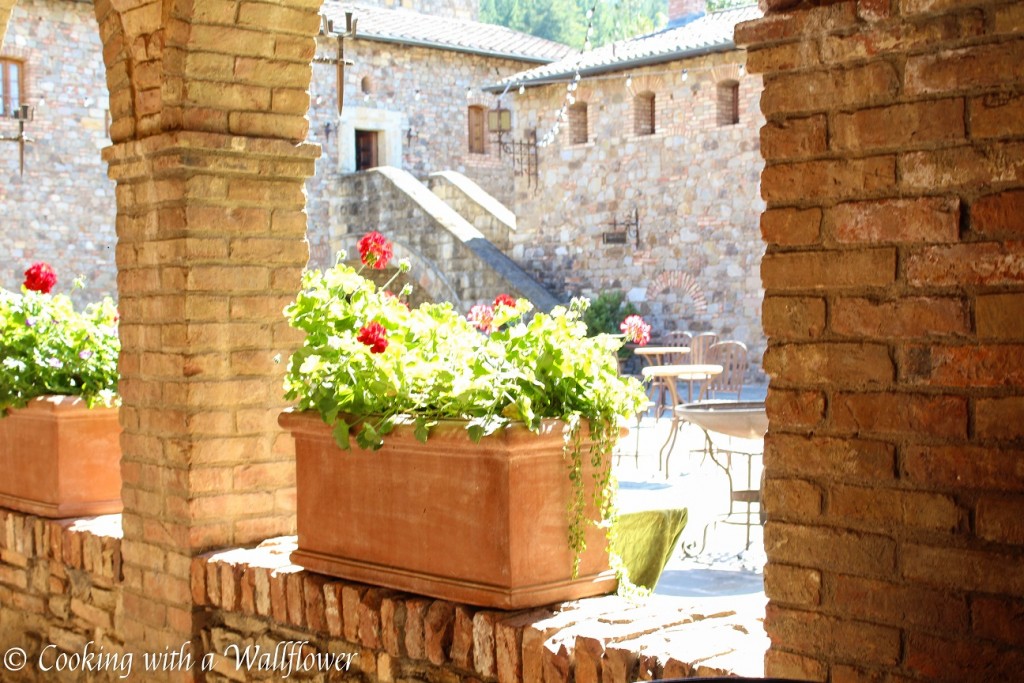 We took so many photos and did several poses with the castle as our background. I'll leave you with this photo. =)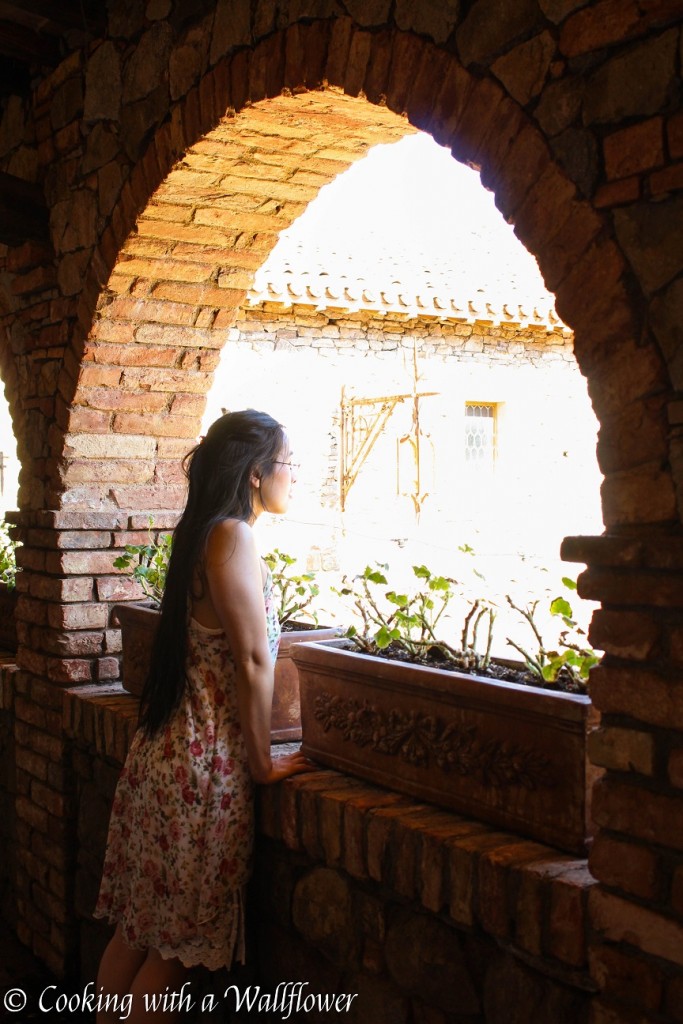 My favorite wine? La Fantasia. It's sweet with a floral taste. Like I said before, I'm not much of a wine drinker. And when I do drink, it's usually sweet wines like moscato. We bought a few bottles of La Fantasia plus their grape juice.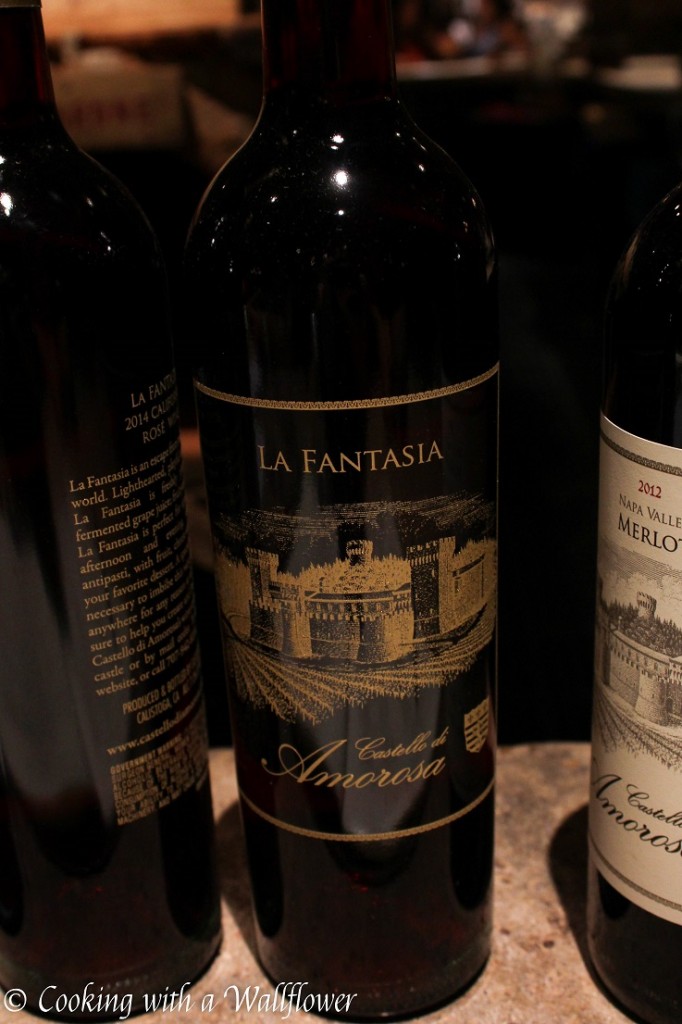 They even have a tiny farm in the back.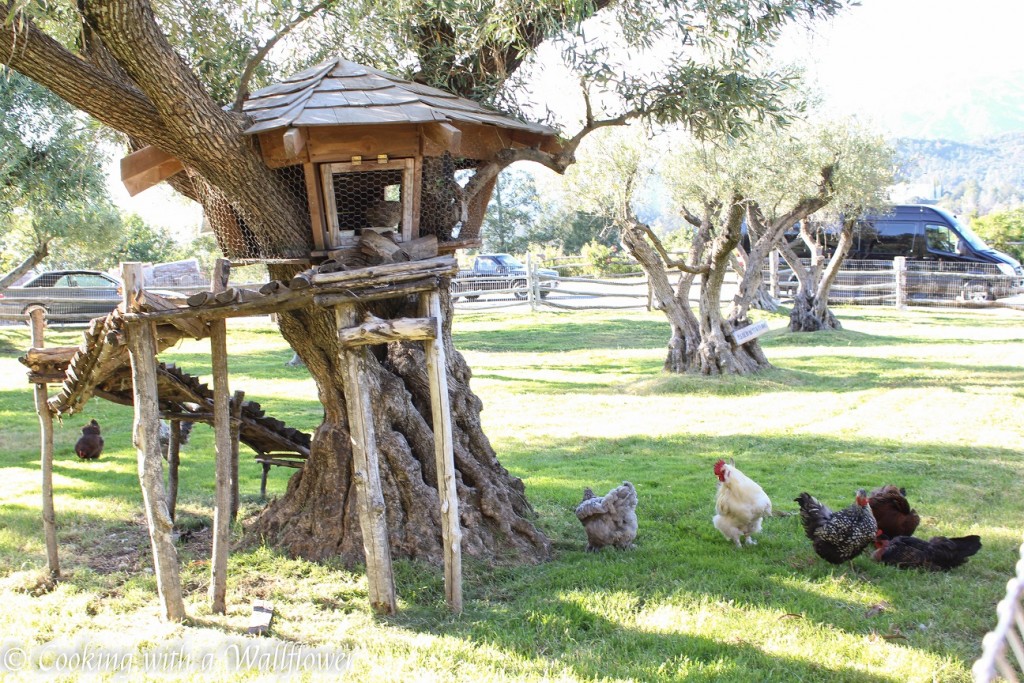 Our final stop of the day was dinner at Goose and Gander in St Helena.
I believe the current chef used to work at the French Laundry.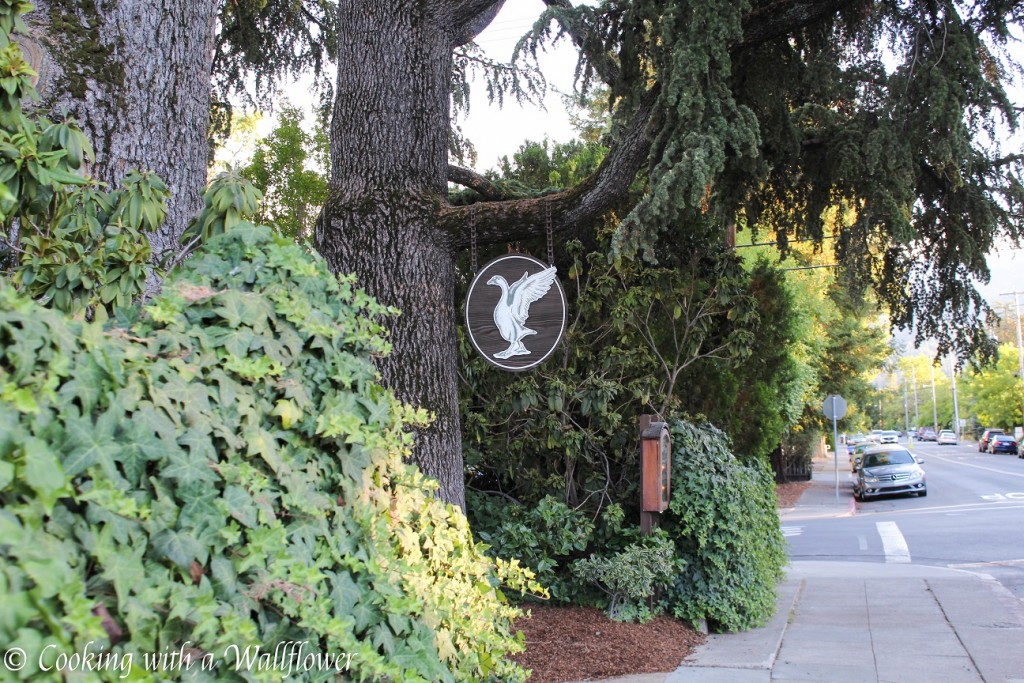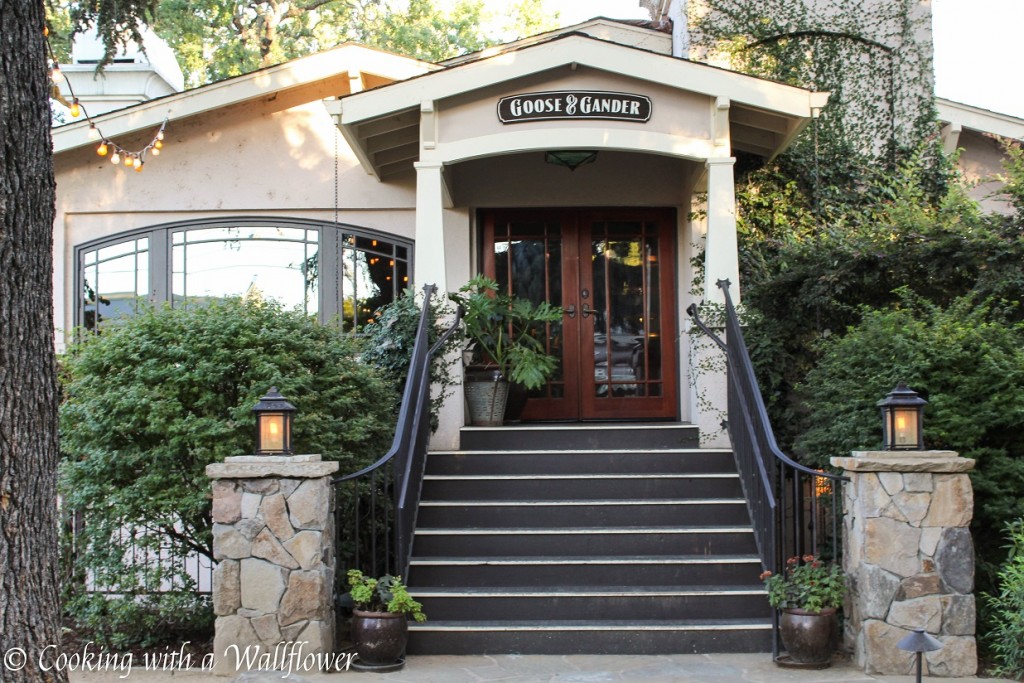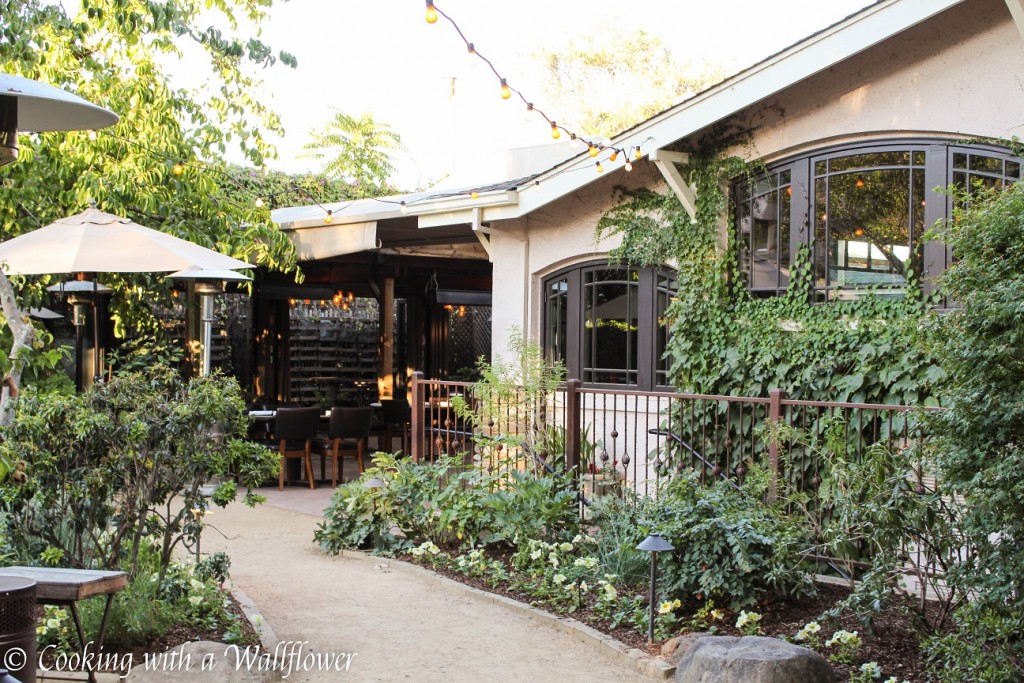 Cucumber Collins – Cucumber vodka, yuzu, lemon, fresh and pickled cucumbers, huckleberry and selzer
I'm not much of alcohol drinker. And I only take sips here and there once in awhile. But this cucumber Collins was really good and oddly refreshing, which I don't usually associate with alcohol.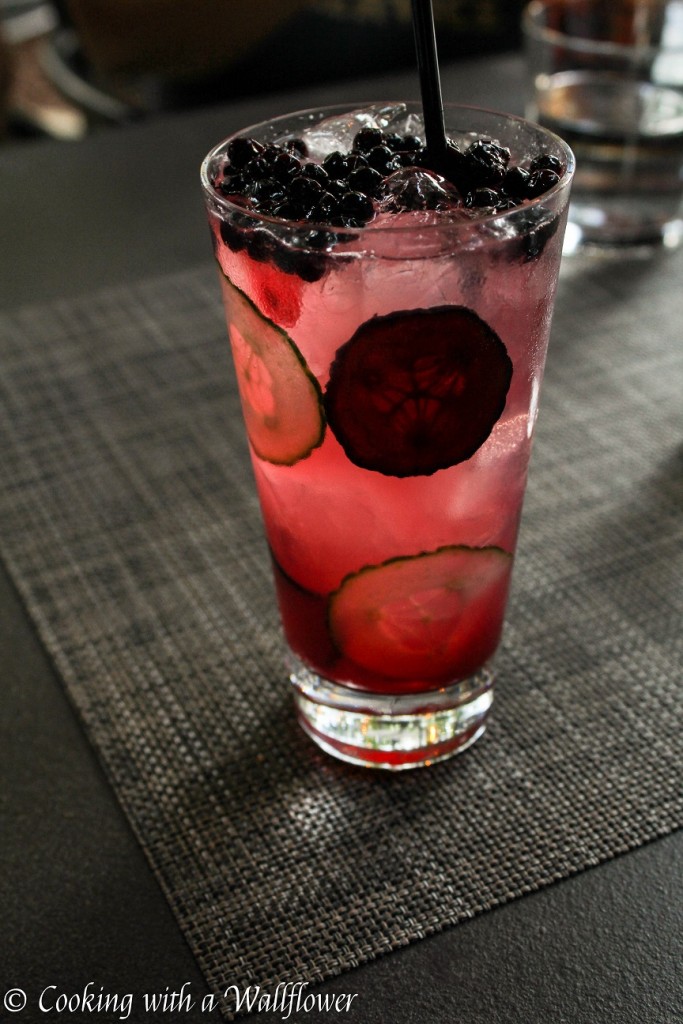 Roasted Bone Marrow with Toasted Bread
I would have loved to try this dish, but since it's beef, and I don't eat beef, I couldn't try it.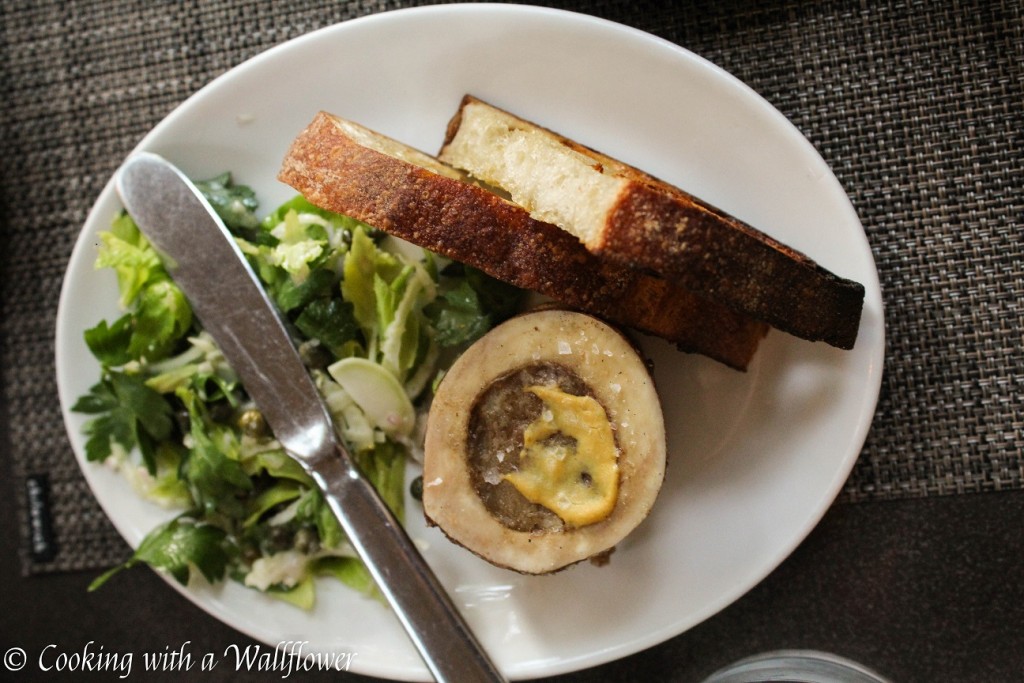 Duck Fat Fries
I know. But these fries were so crispy on the outside and soft on the inside. I couldn't stop reaching for them.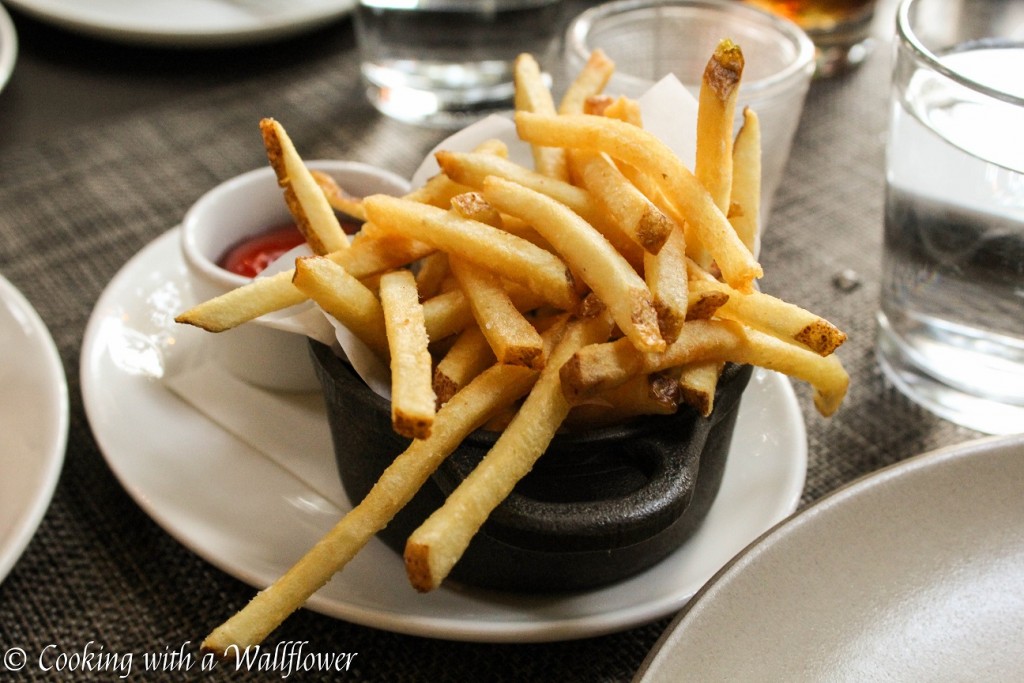 Heritage Sakura Pork Chops with curried spaetzle, cauliflower, peaches, bacon and candied garlic
The pork chops was huge, but each bite was flavorful and tender. I loved the candied garlic. I don't really like eating cloves of garlic, but I could definitely eat these whole.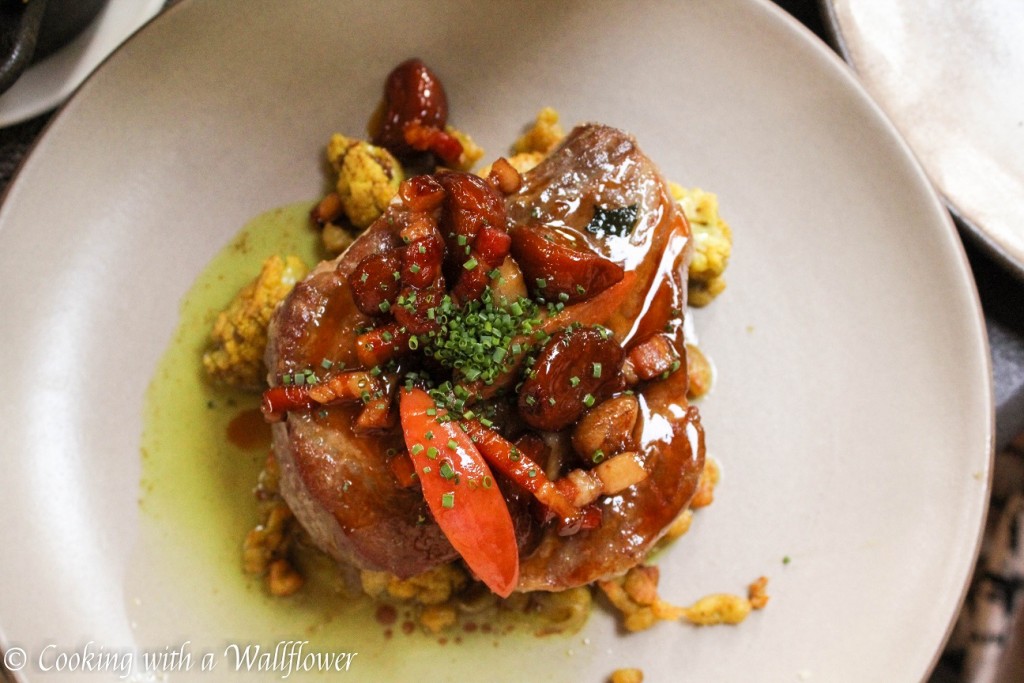 Dayboat Scallops with Blue Corn Grits, Lardo, Padron & Jimmy Nardello Peppers
Scallops are so easy to overcook but these were perfect. And great for a light meal.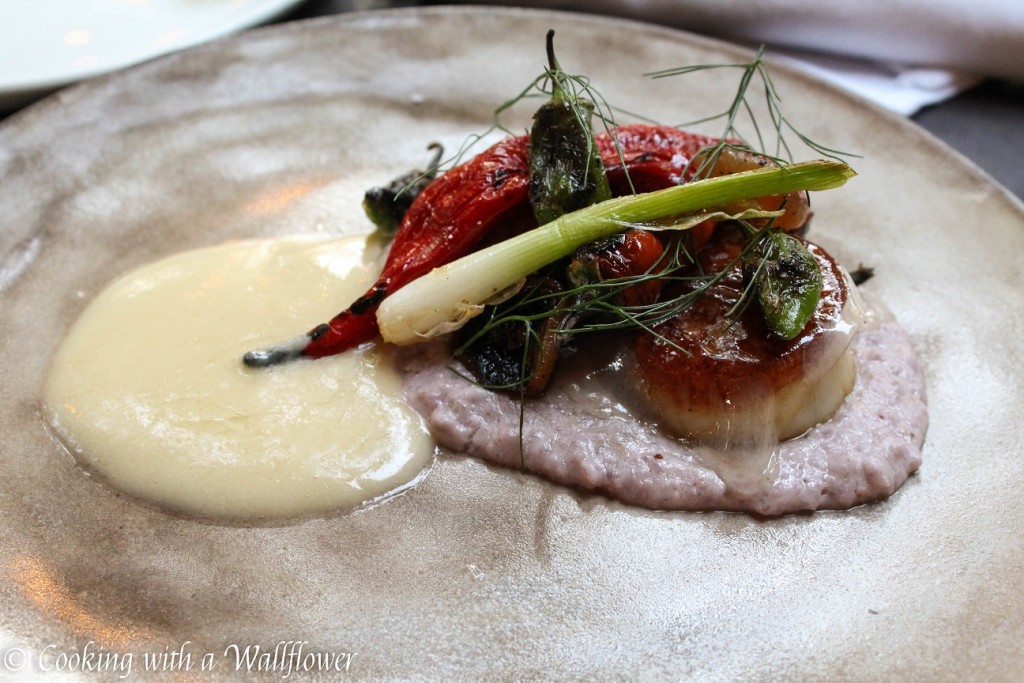 G&G Burger with Gruyere and Bacon and Duck Fat Fries
Again, I couldn't try this since it's beef, but you know how I feel about those duck fat fries.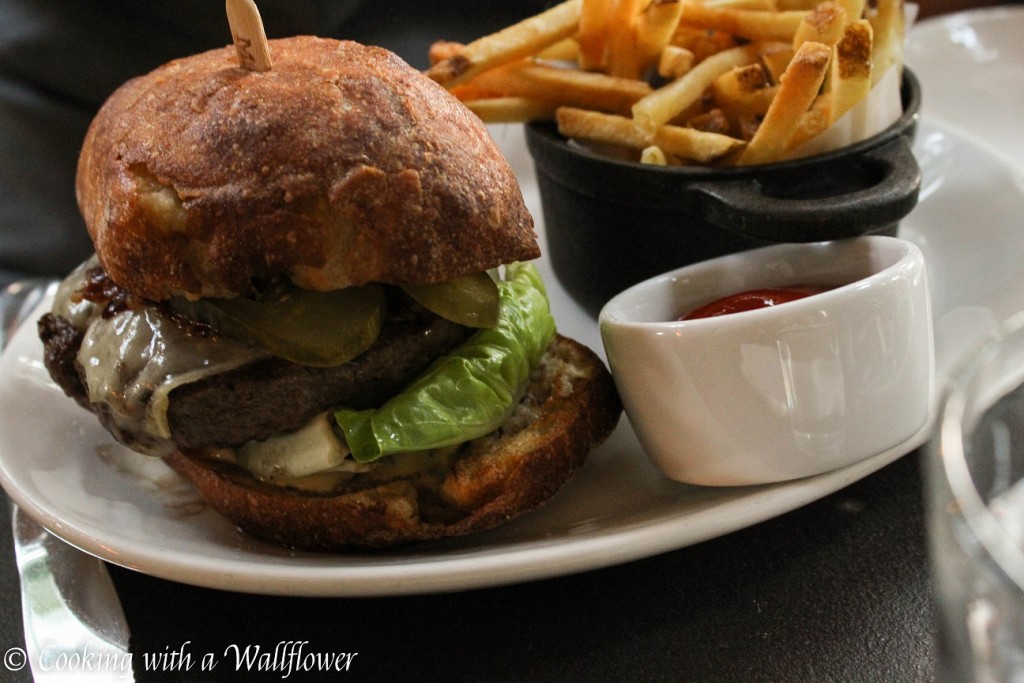 Bodega Bay Black Cod with daikon, Tokyo turnip, broccoli and black garlic
I think this trip is slowly converting me to becoming a fish lover because here's another fish dish that I liked.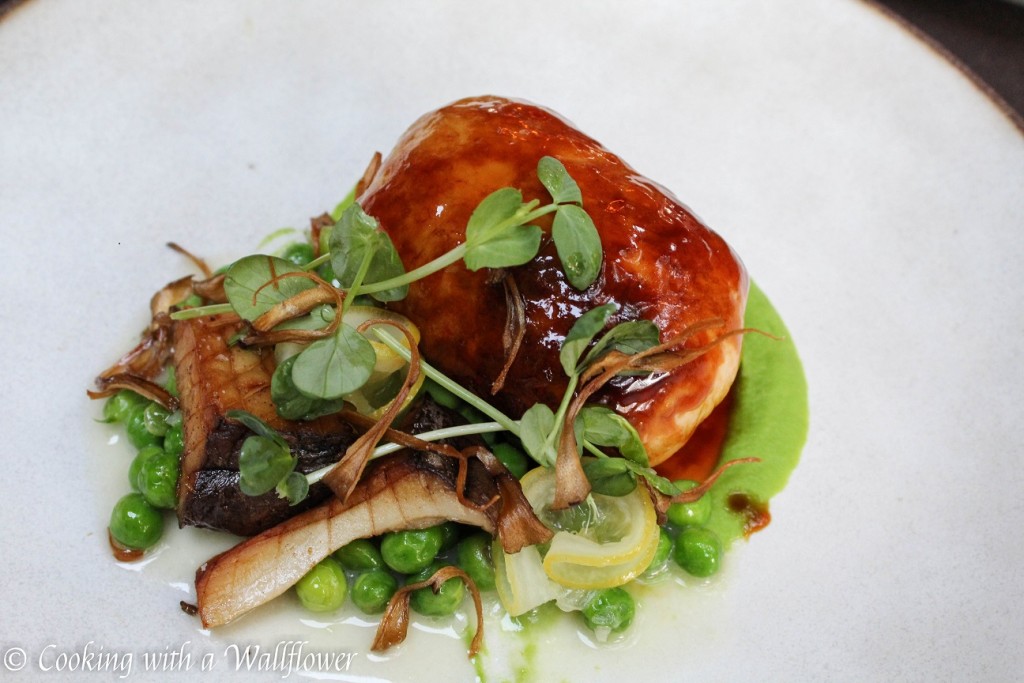 Grilled Flat Iron Steak with summer beans, pancetta, king trumpet mushrooms, and piccolo farro
How gorgeous is this dish. I'm so sad I couldn't try it. My cousin actually wanted to order their 36oz steak, but it cost $90. And obviously, 36oz is meant to be shared. lol.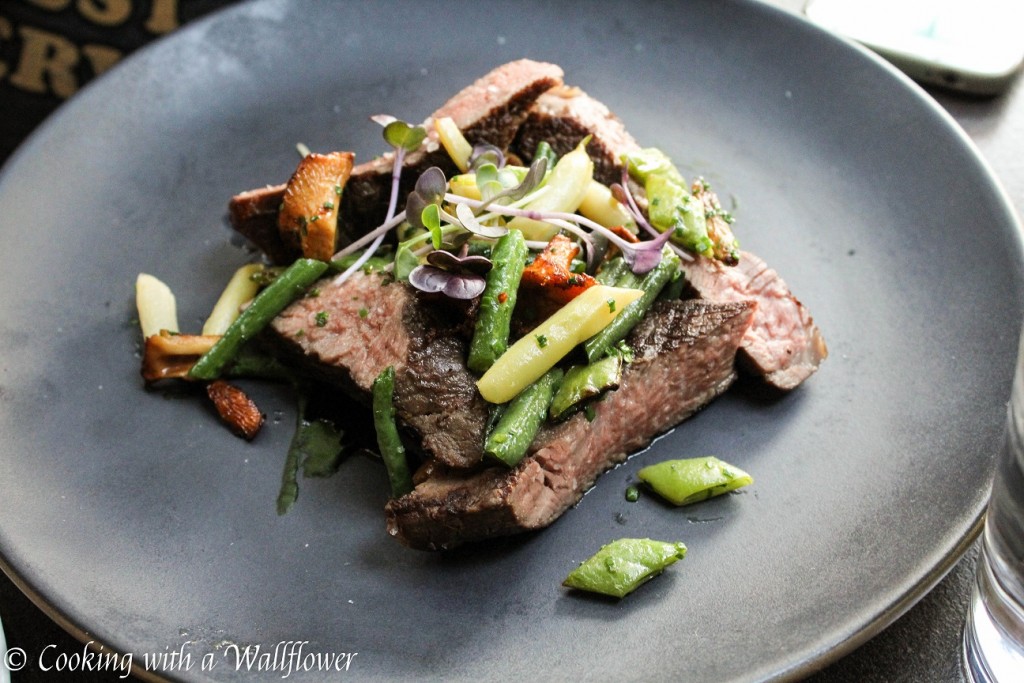 Again, no dessert. We were so full after this delicious dinner.
Day 2 of our trip started with the complimentary breakfast in the dining area off the hotel lobby.
Waffles, muffins, bagels, eggs, sausages, cereal, fresh fruits, tea, hot chocolate, orange juice, and coffee. Nothing gourmet, but it was a nice relaxing way to start our morning.
At least, for me anyway. My family thinks I'm way too chipper in the morning. =)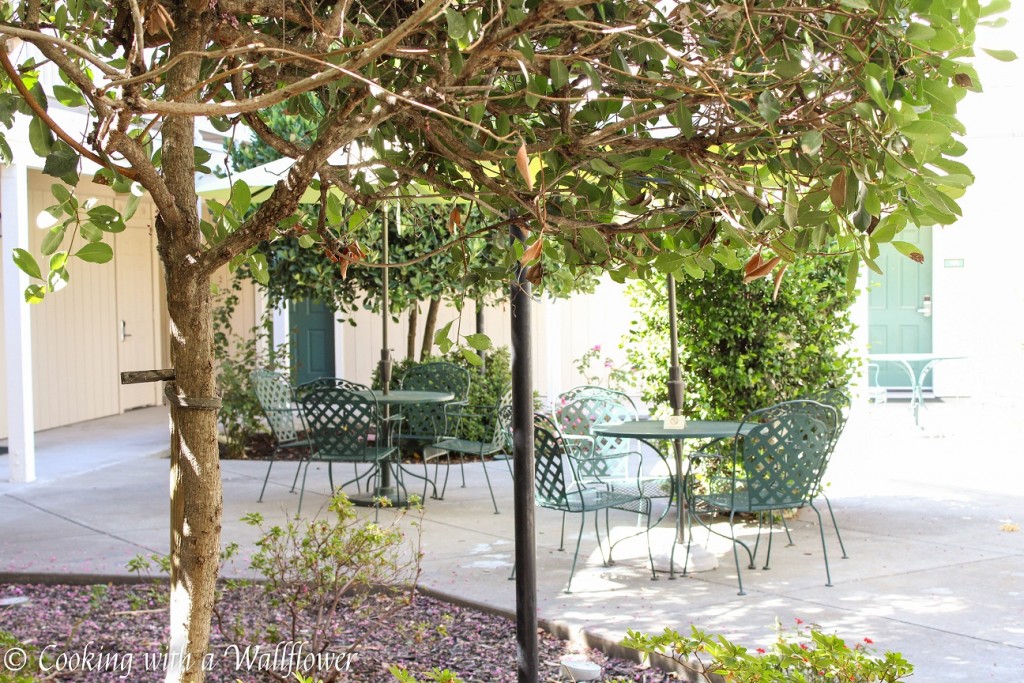 We headed back to V Sattui for more cheese to bring home and to buy a few souvenirs.
Then we made a quick stop at Napa Soap Company. While in wine country, you'll see the Napa Soap bars in almost every place that sells souvenirs. They're kinda expensive but they smell amazing. This shop makes the soap bars right there. Plus they sell a lot fair trade and recycled wine bottle products too.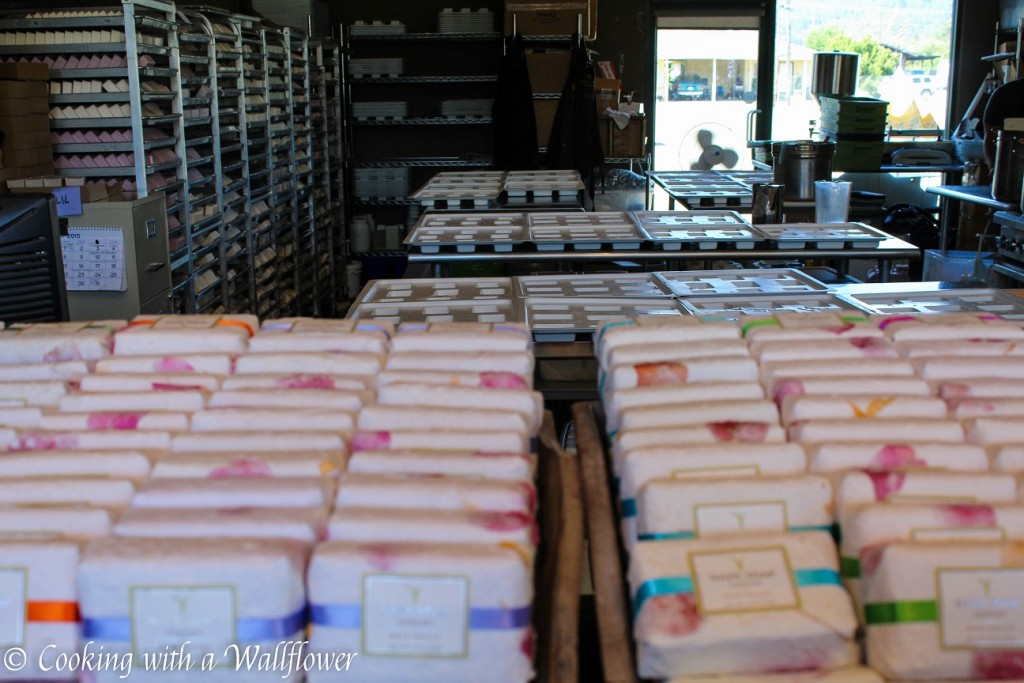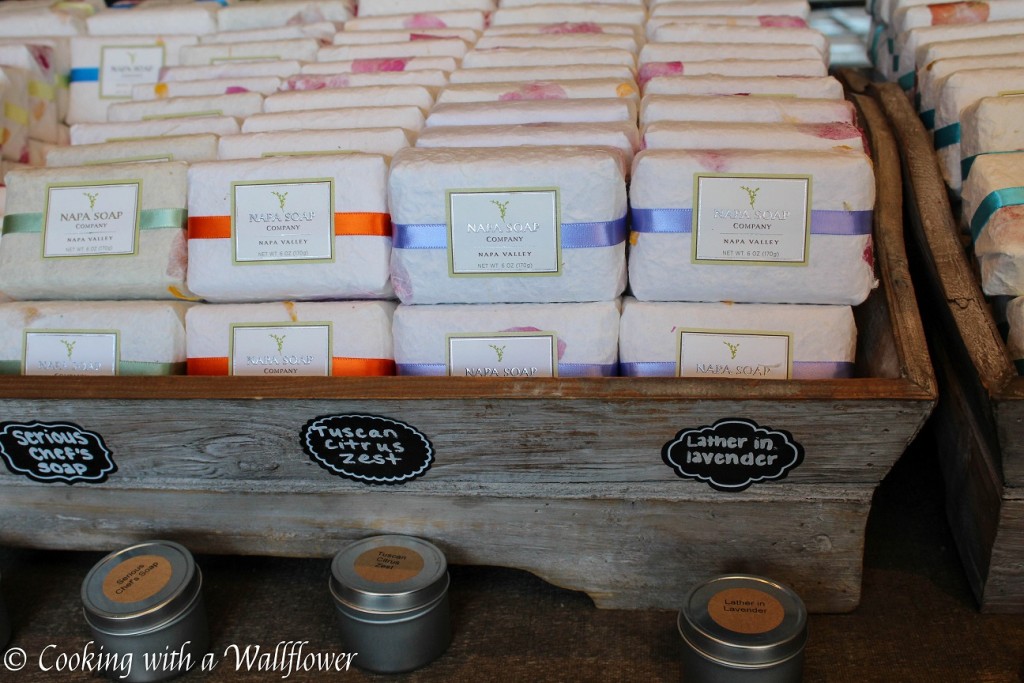 We headed to Napa for lunch.
We did a little olive oil tasting.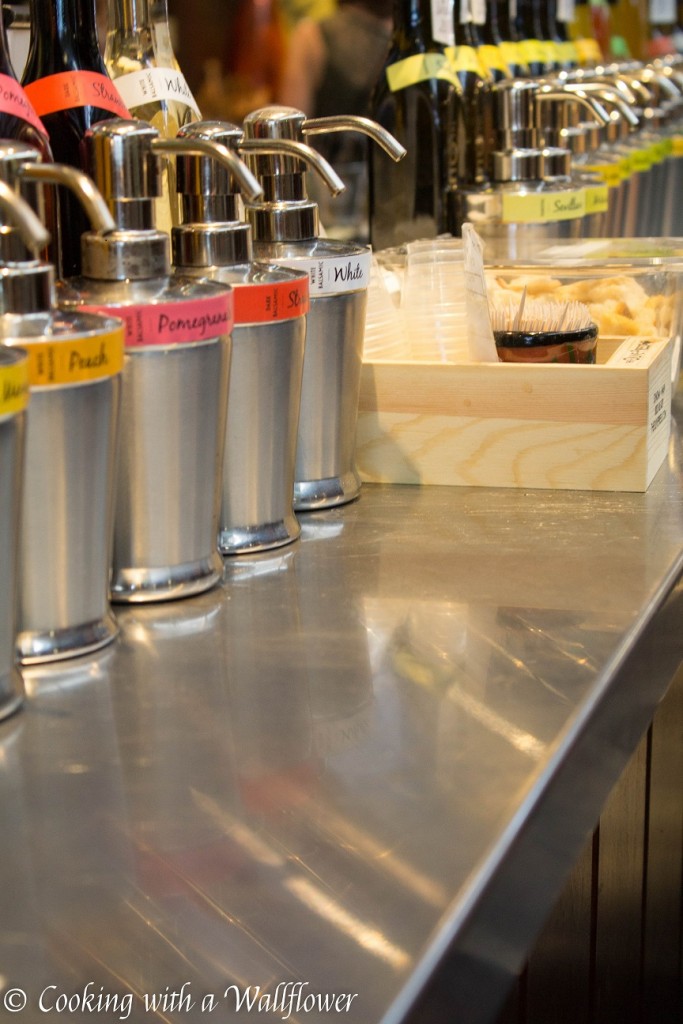 Tried ice cream at Three Twins Ice Cream. I had the cherry chocolate chip and the rice milk strawberry banana ice cream. Loved them.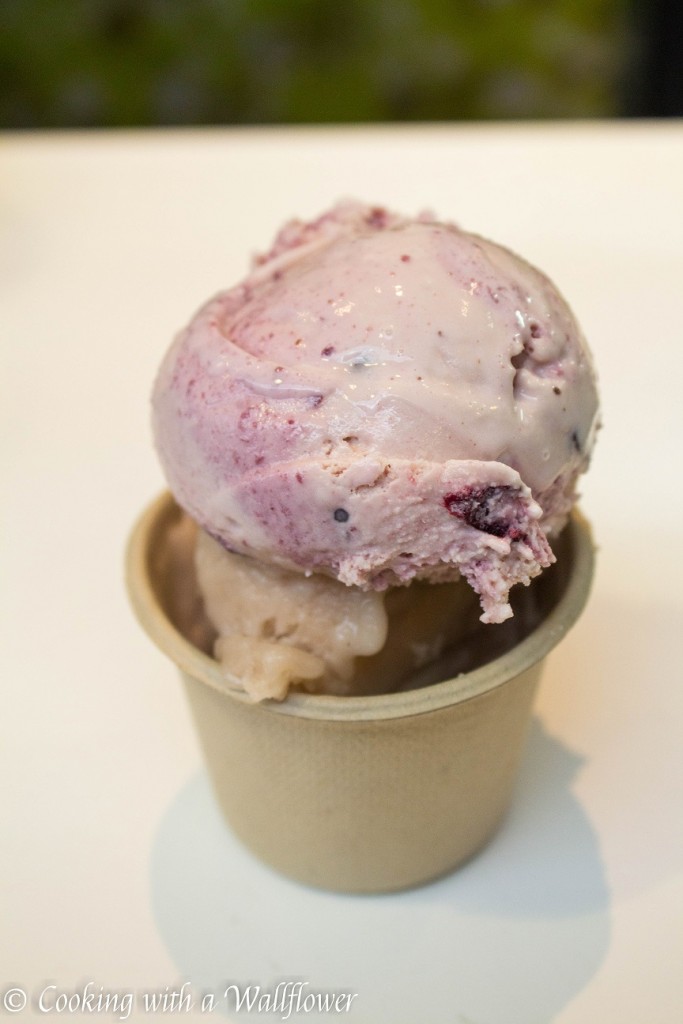 We had lunch at Eight Noodle Shop. We ordered the lunch special which gives you items to pick from on the menu.
We had seaweed salad and pulled pork buns as a little appetizer.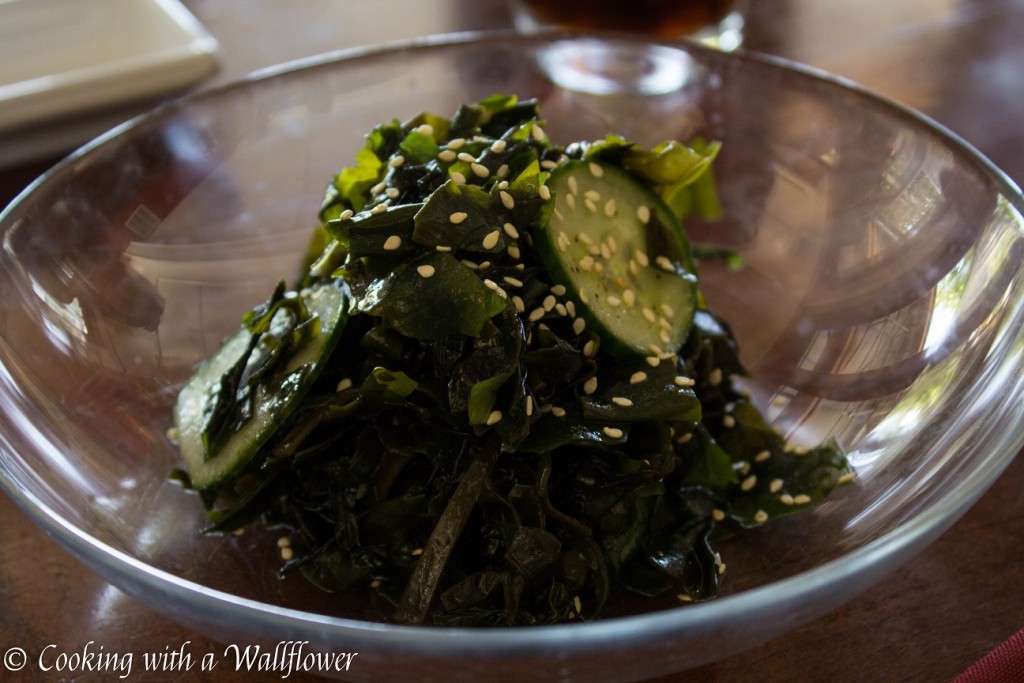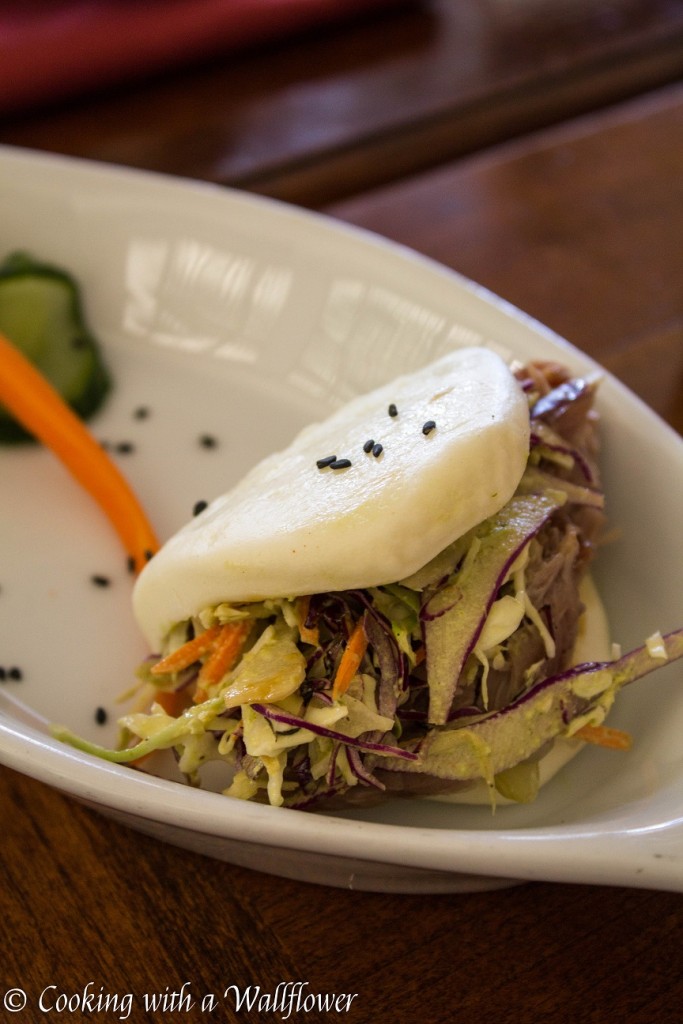 We ordered pulled pork ramen and vegetarian ramen.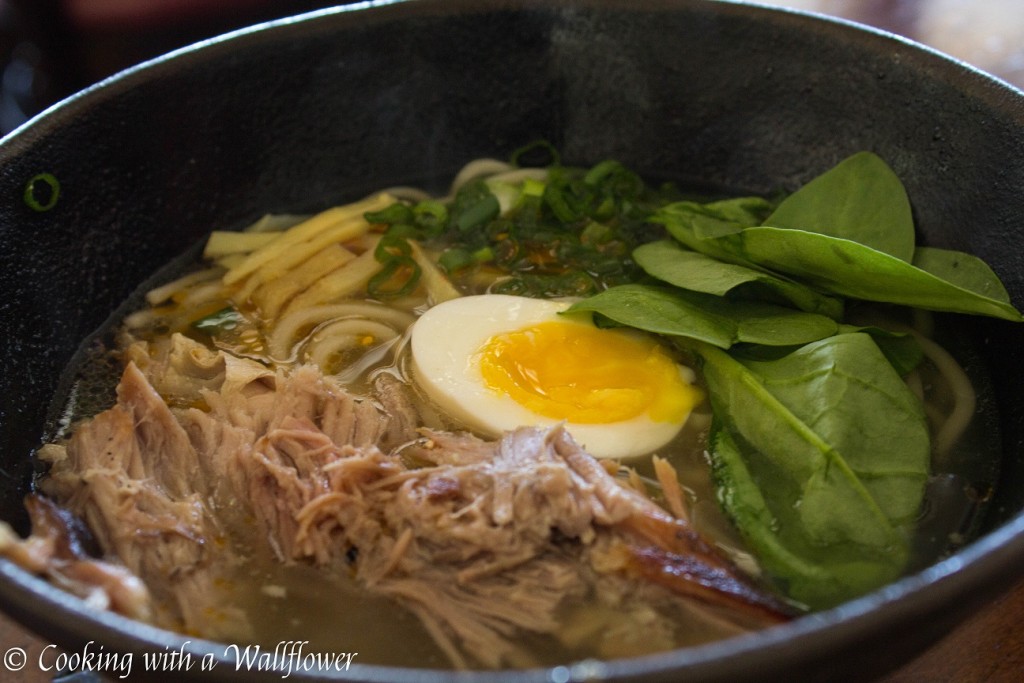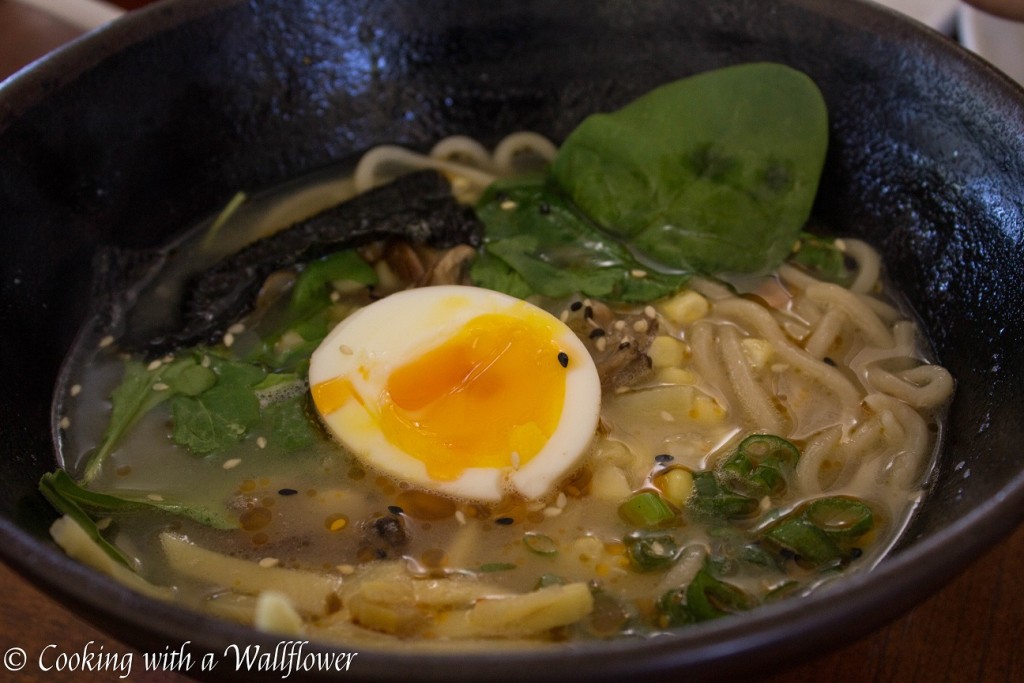 Each came with either a soda or ice tea.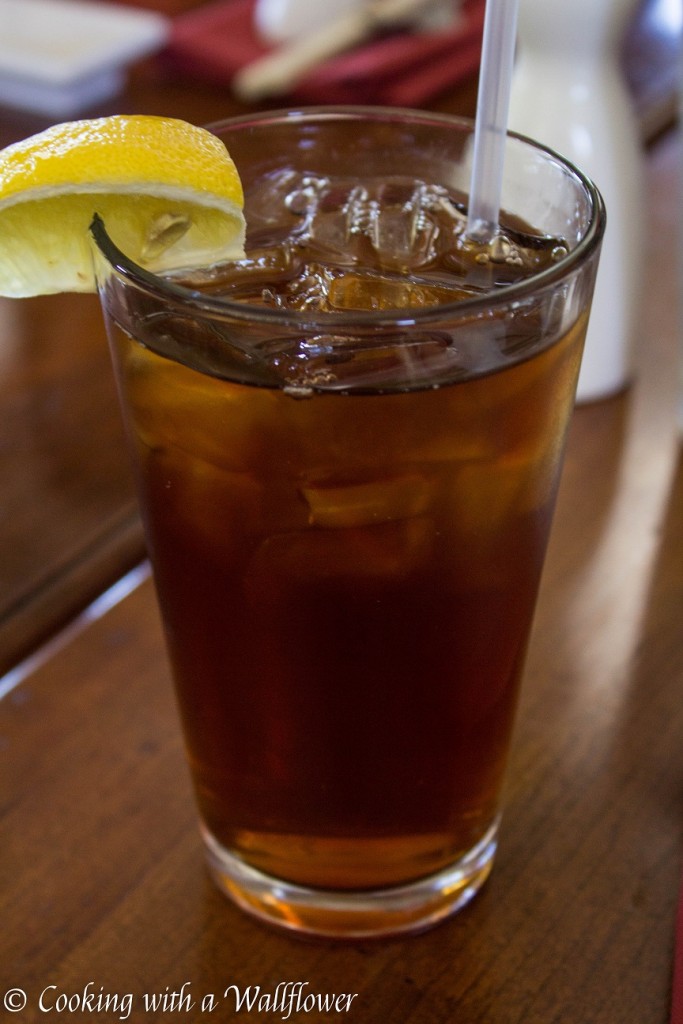 And our trip ended here.
We returned to SF. And you could see the difference immediately. From 100 degrees to about the high 60s.
You can see the fog as we're nearing San Francisco.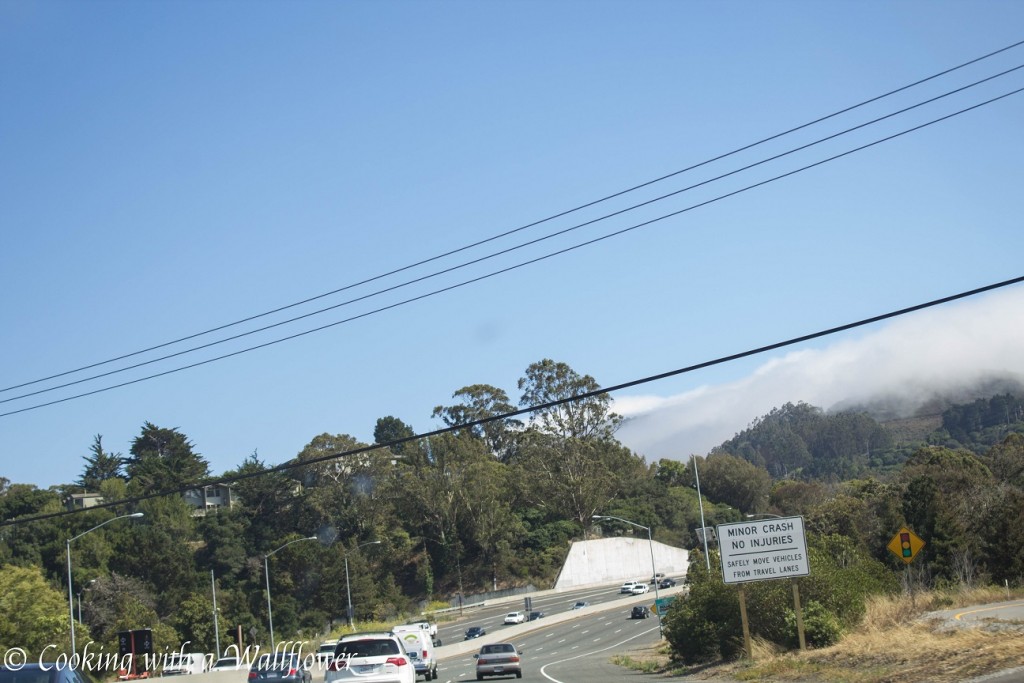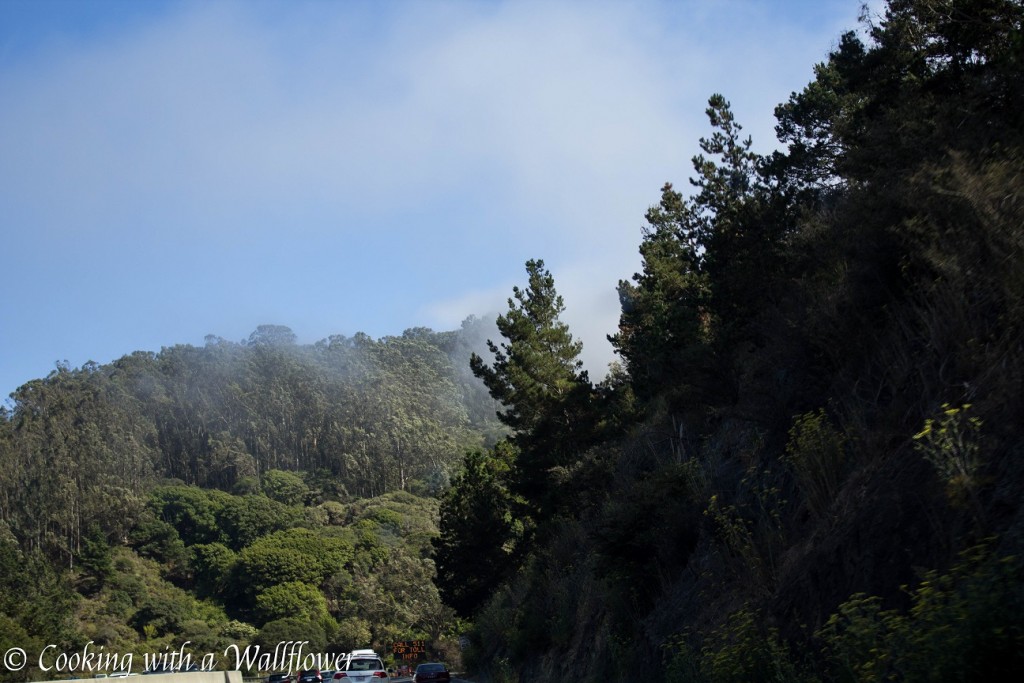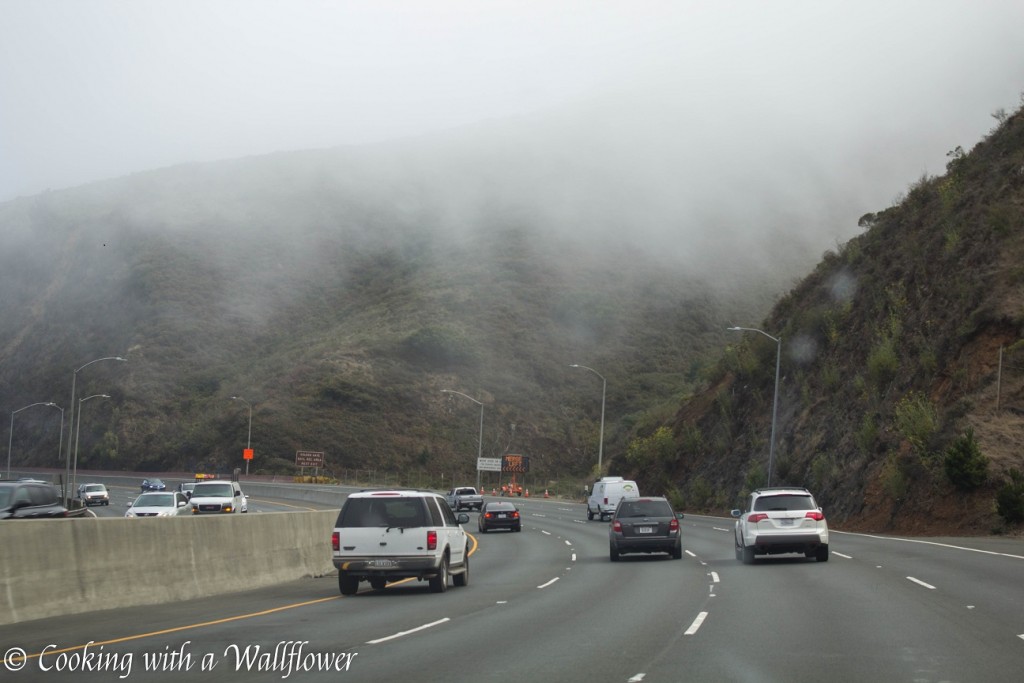 And how the Golden Gate Bridge really looks most days.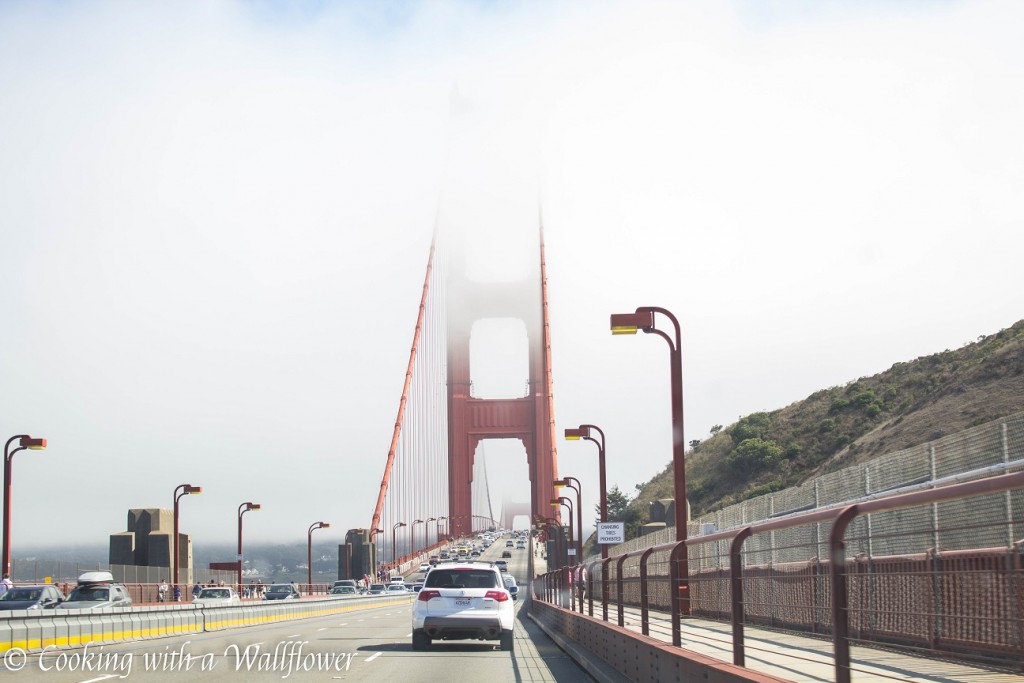 Hope you enjoyed the photos from our little getaway into wine country.
I'd love to hear about your summer adventures.
~ Andrea