"Let's find some beautiful place to get lost." – Unknown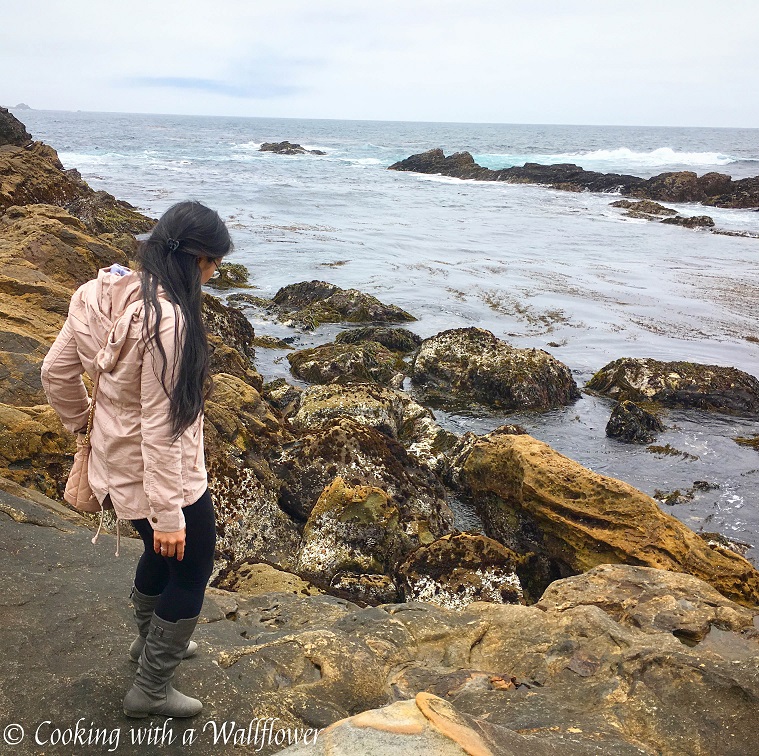 Welcome back to my Monterey Carmel travel series!
Have you ever been to Point Lobos State Reserve before? It's located near Carmel-by-the-Sea.
It is soo gorgeous, and if I lived closer, I think I would visit every weekend.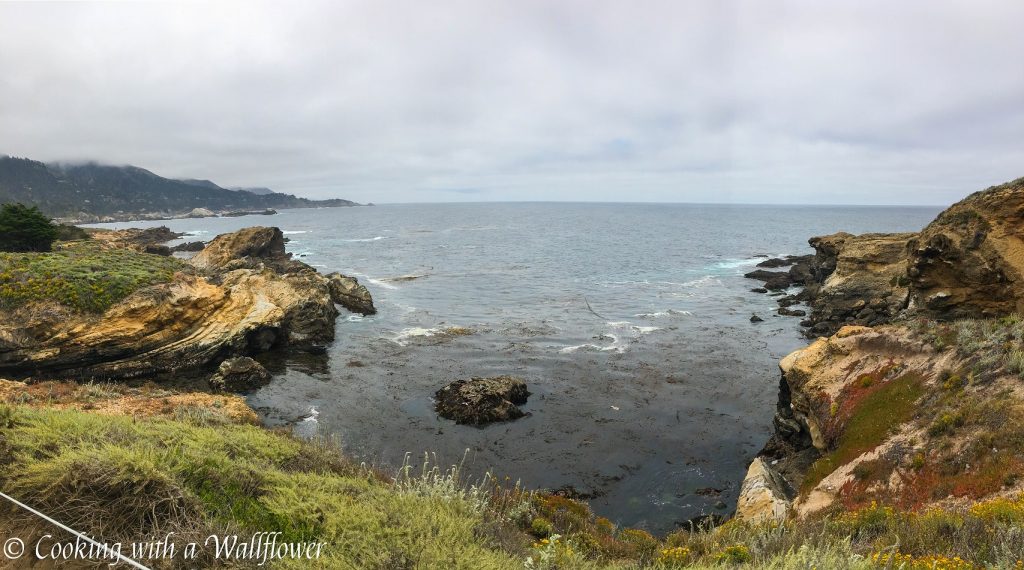 Point Lobos State Reserve has so many hiking trails that you can choose to take. All of which has the most amazing views of the Pacific Ocean.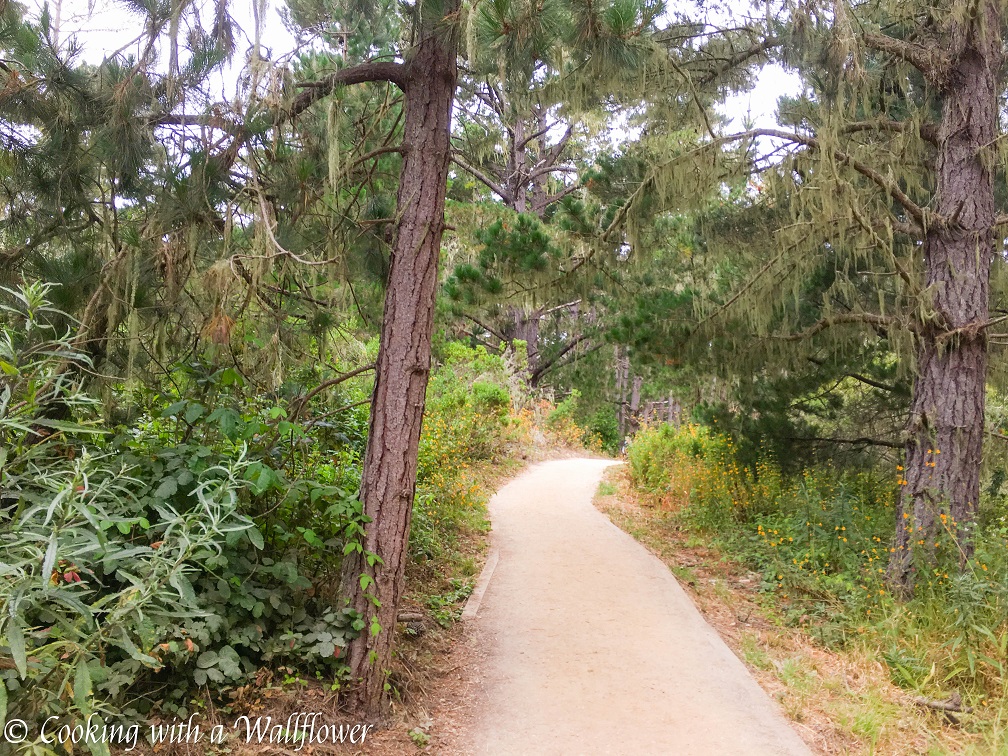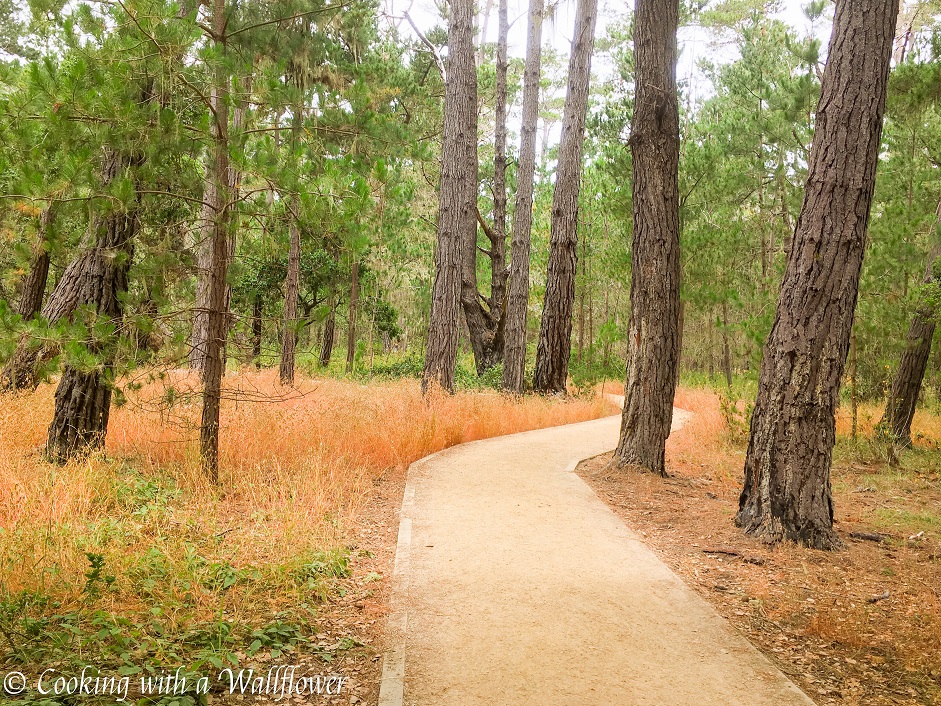 And in certain areas, you can also explore the tide pools to find starfish, crabs, sea urchins, and so much more.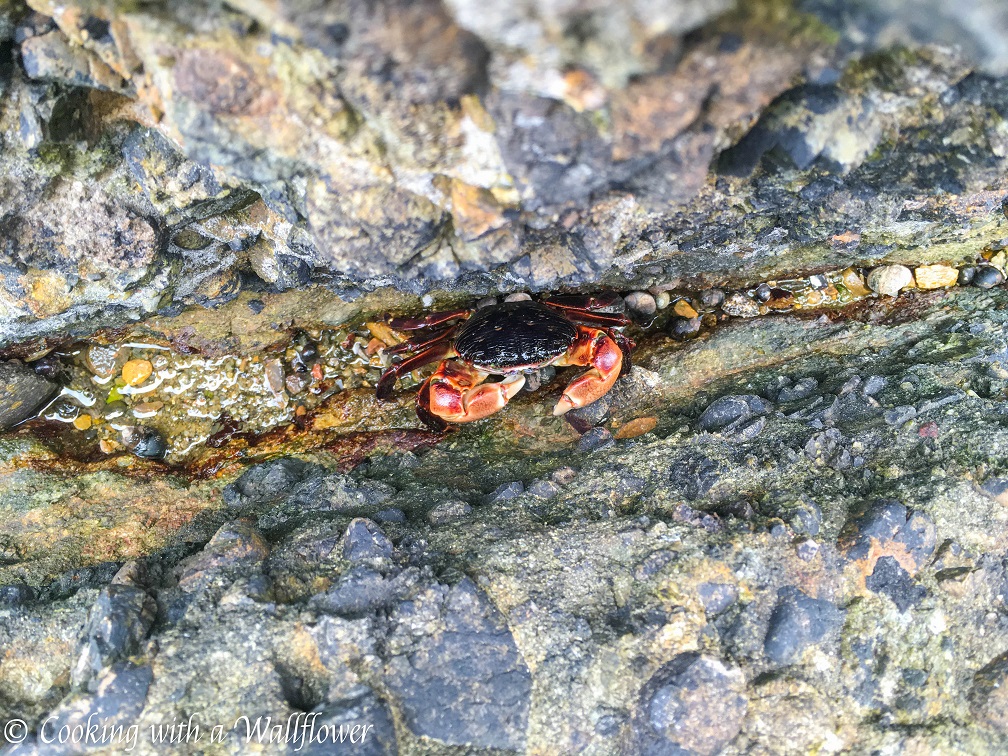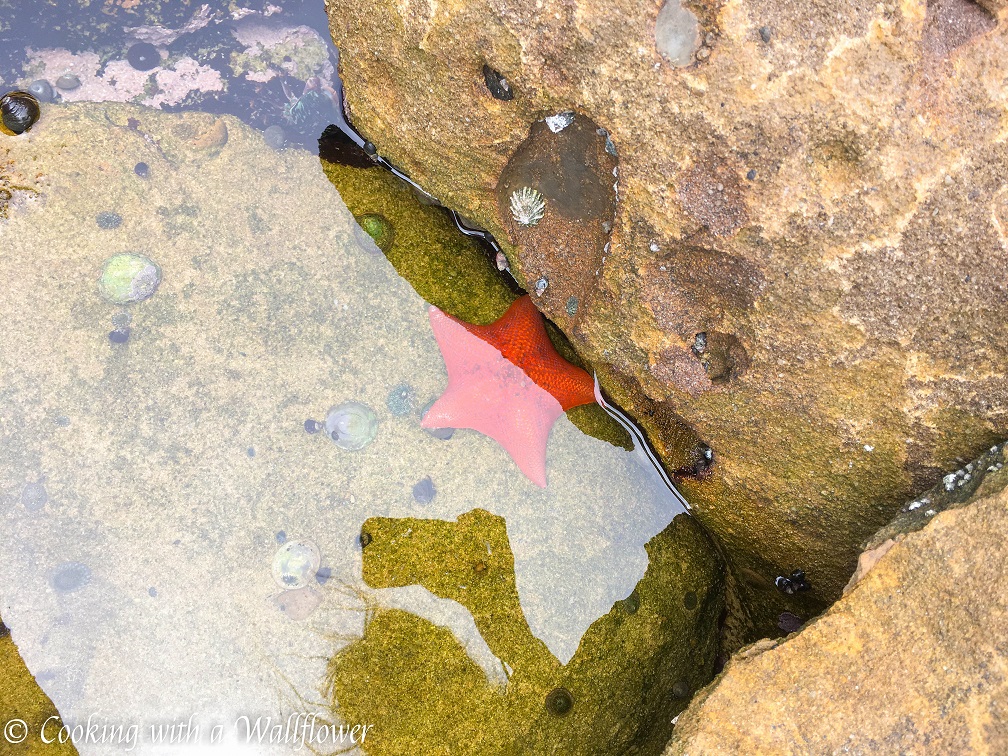 I snapped a photo of my friend Kim from SweetKimplicity taking photos of sea urchins hidden beneath the surface of the water. If you look closely, you can see the purple sea urchins under the water.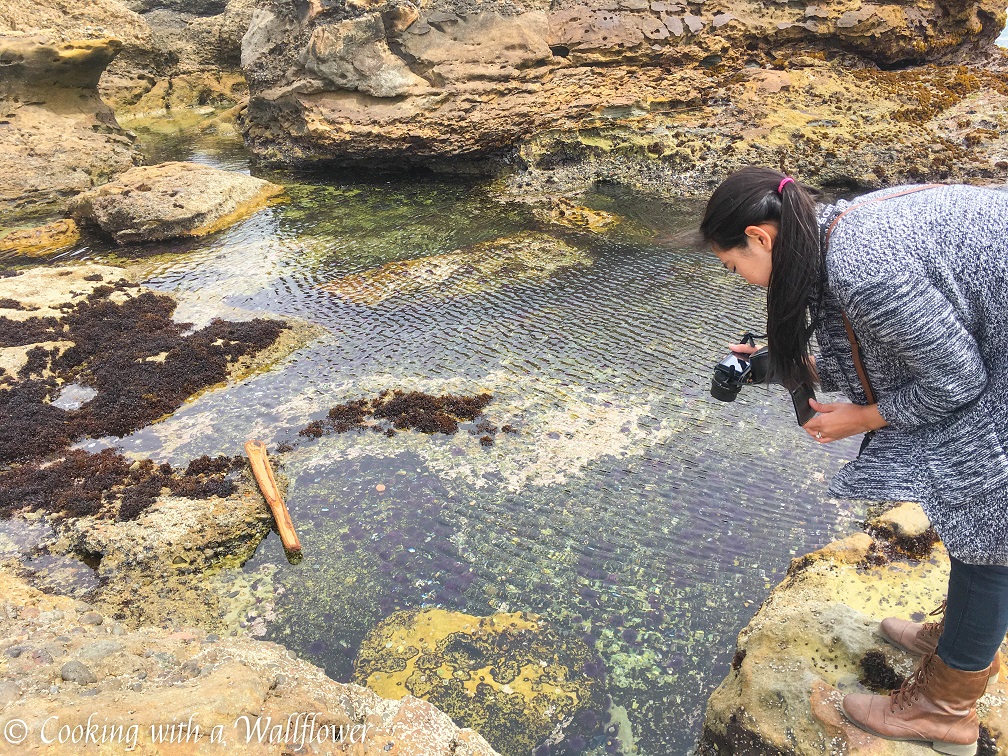 Kim snapped a photo of me looking for crabs.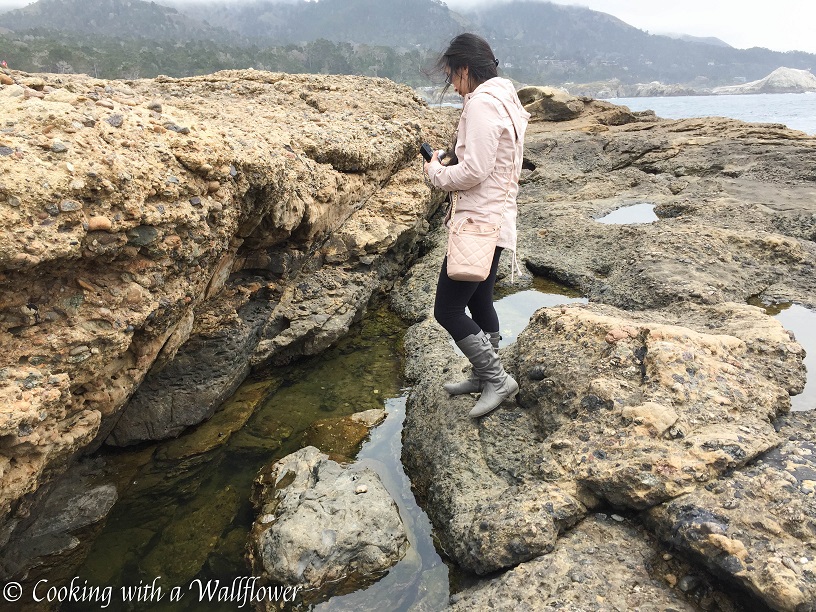 You do have to be careful about the plants you touch though, since poison oak grows readily in the area. I was never really an outdoorsy kind of person, at least, not until recently, so I don't think I can tell which plants are the poisonous ones. I just avoided touching anything that doesn't look familiar.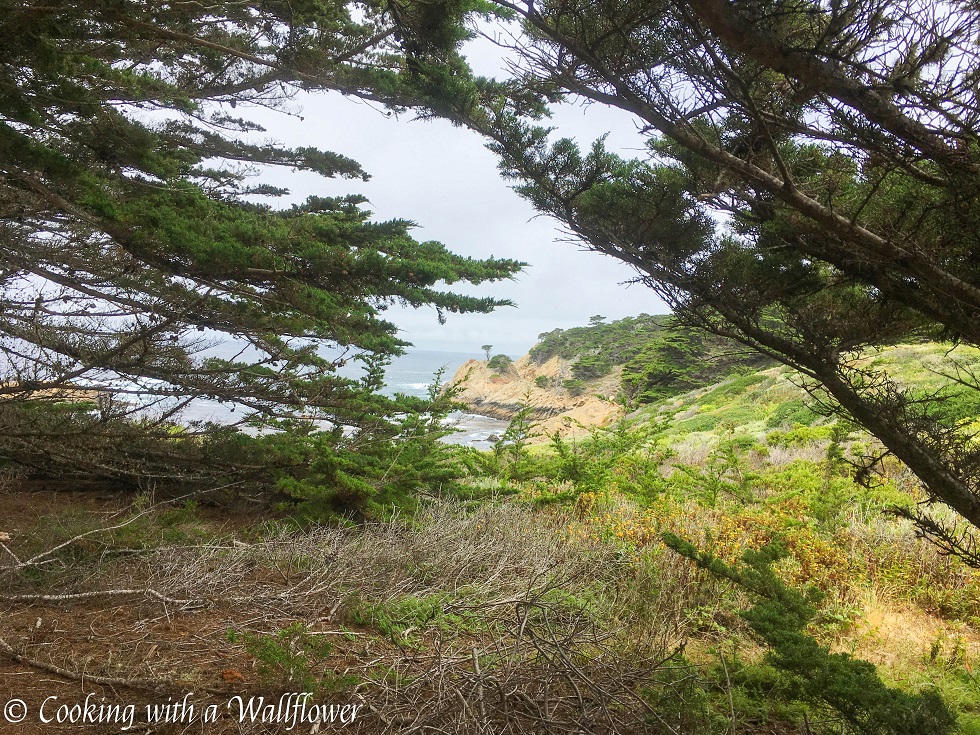 Here are some more photos of my trip to Point Lobos State Reserve.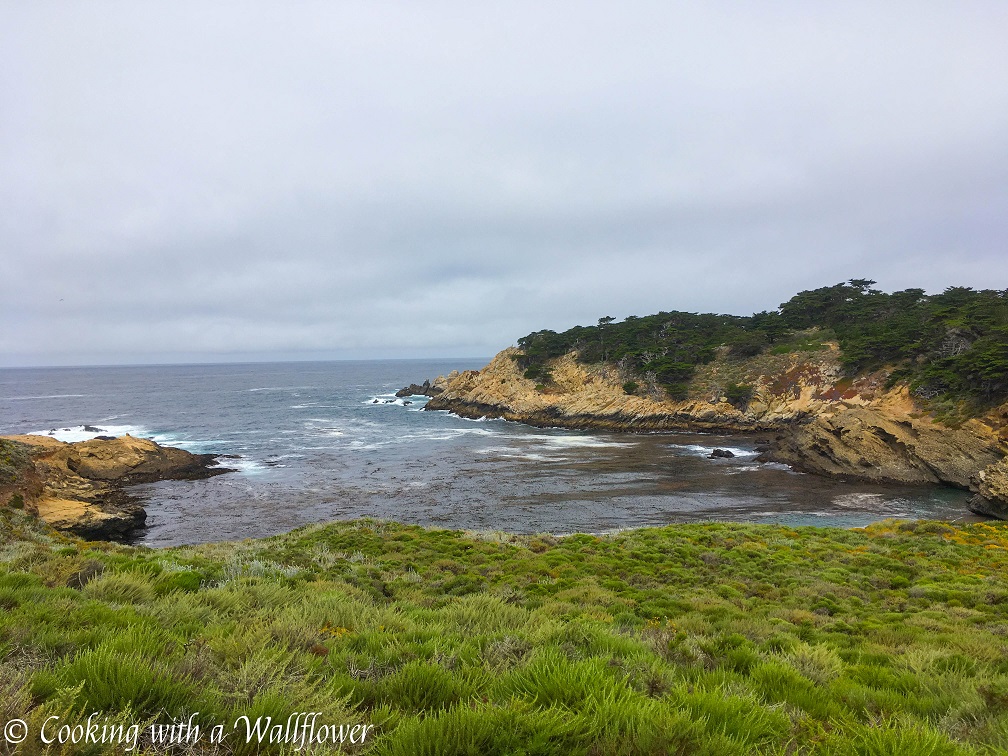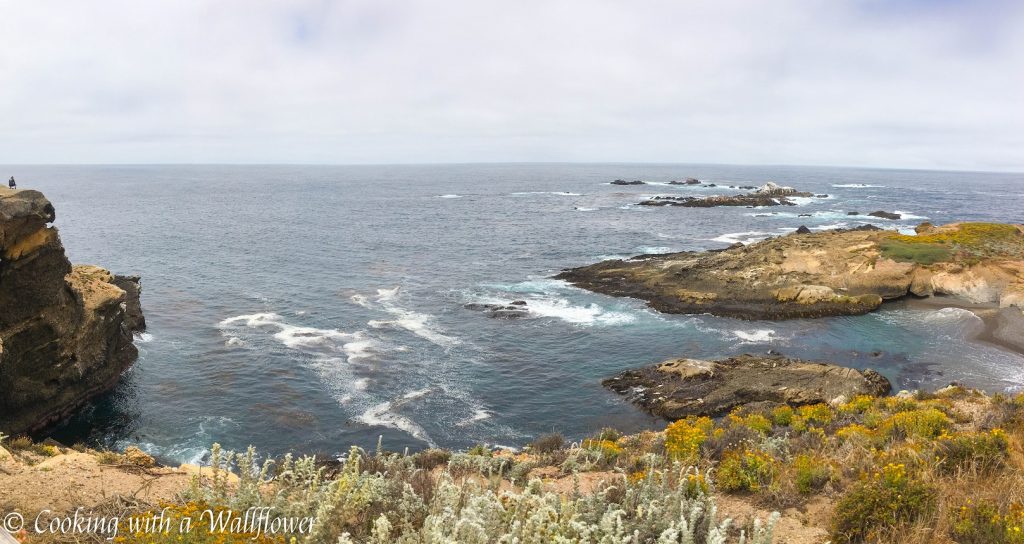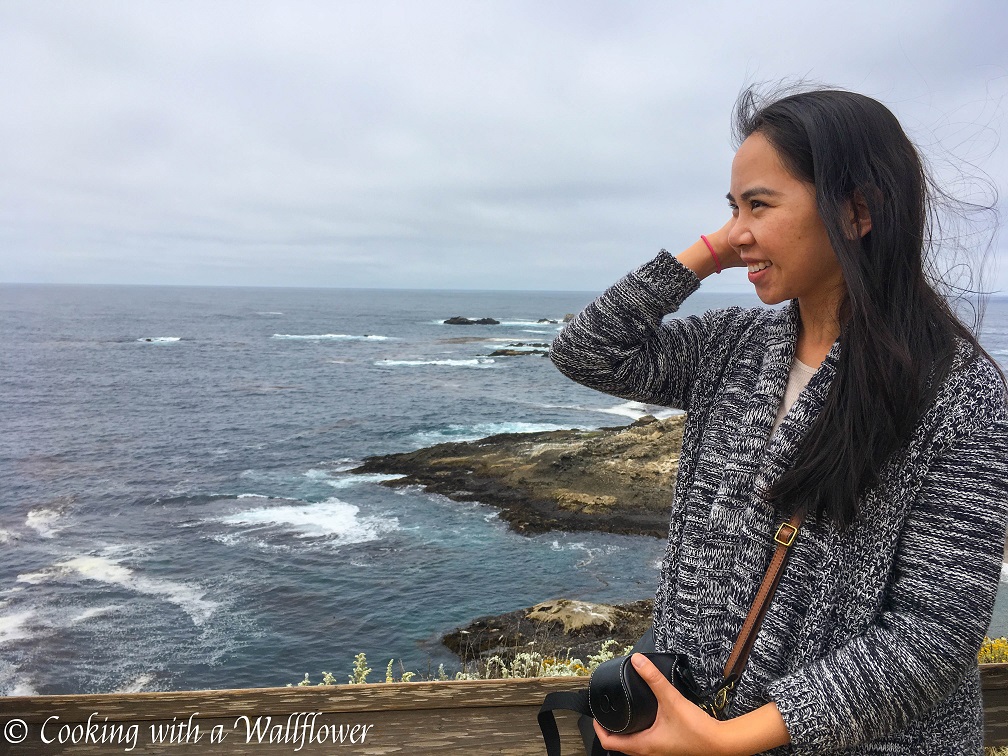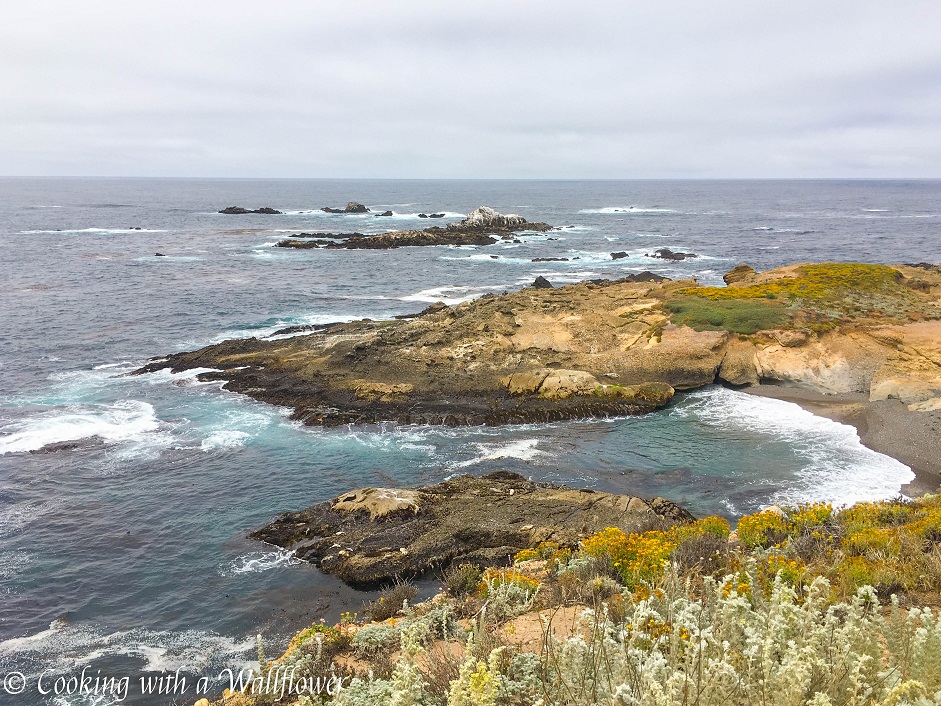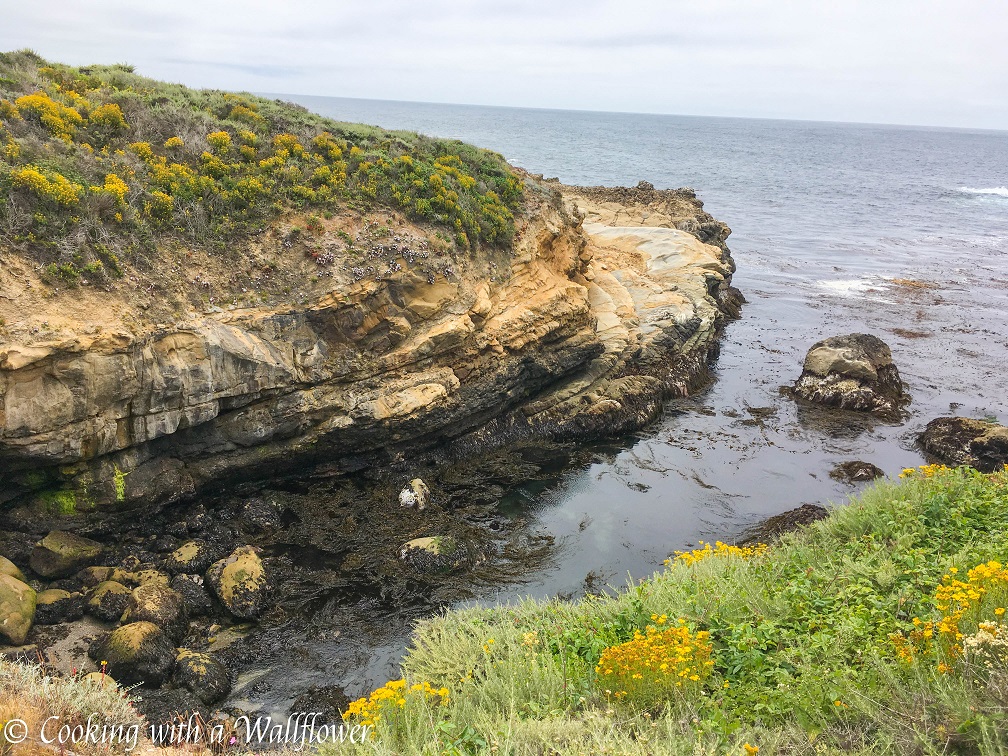 I could sit near the water and listen to the sound of waves crashing against the rocks all day long. It never gets old for me.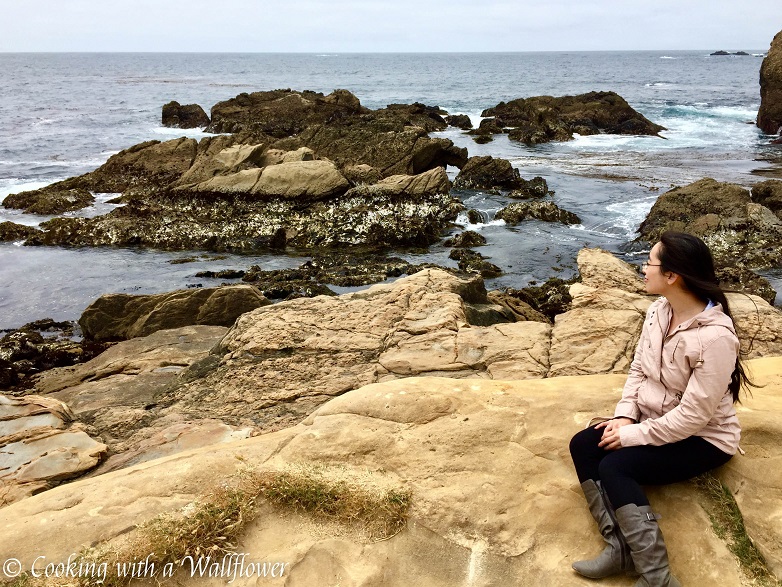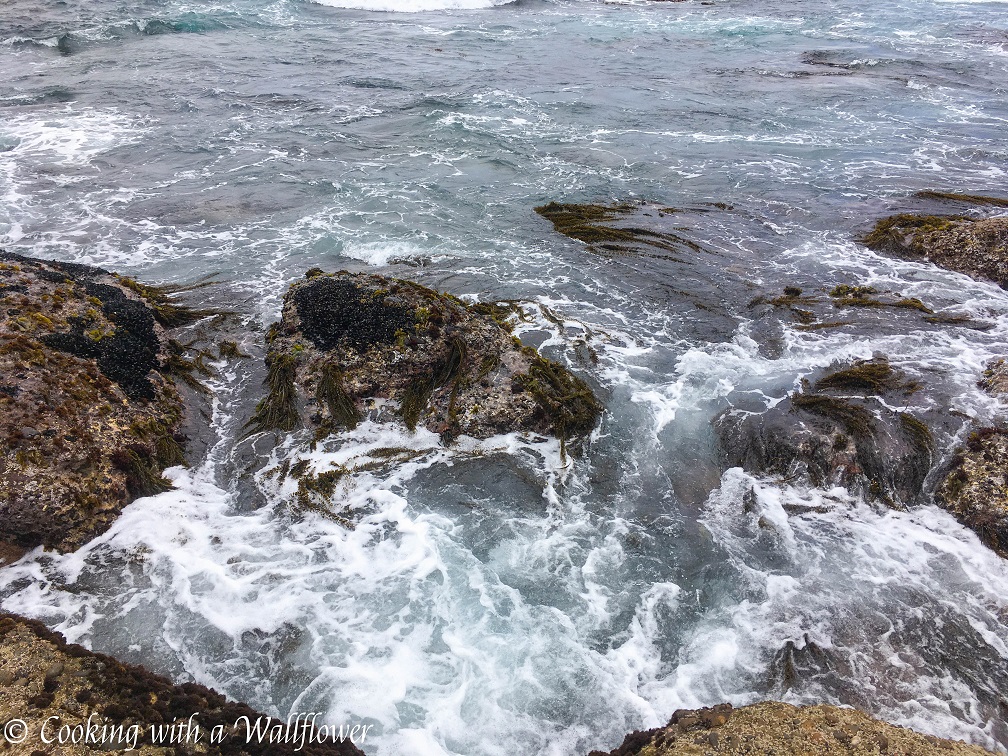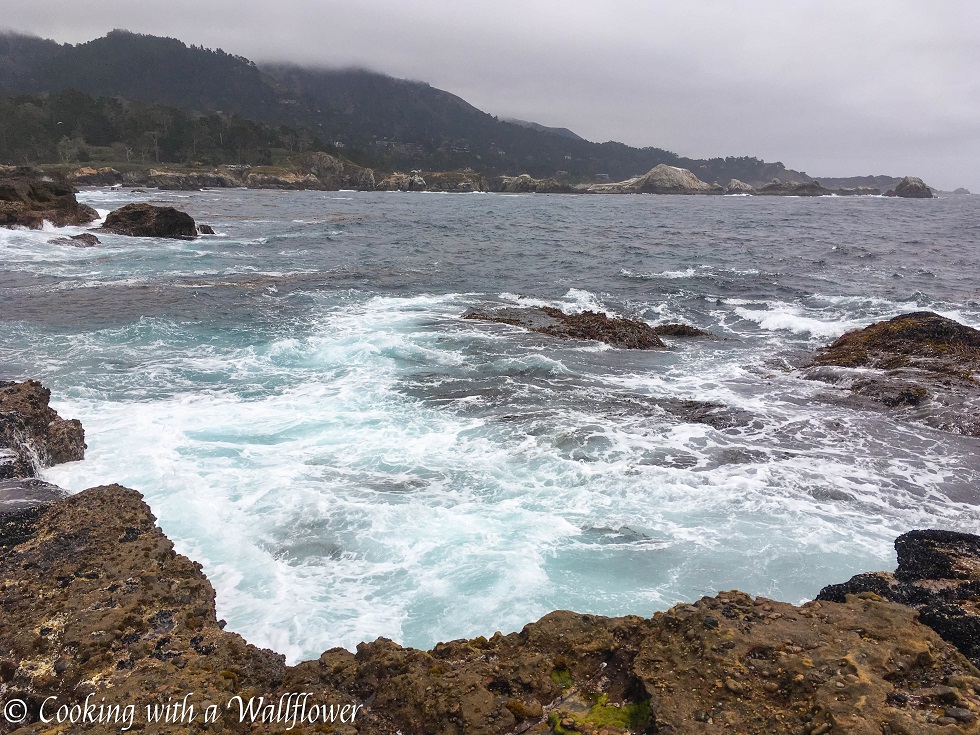 Aren't the rocks so pretty? I love staring at the natural marble of the rocks.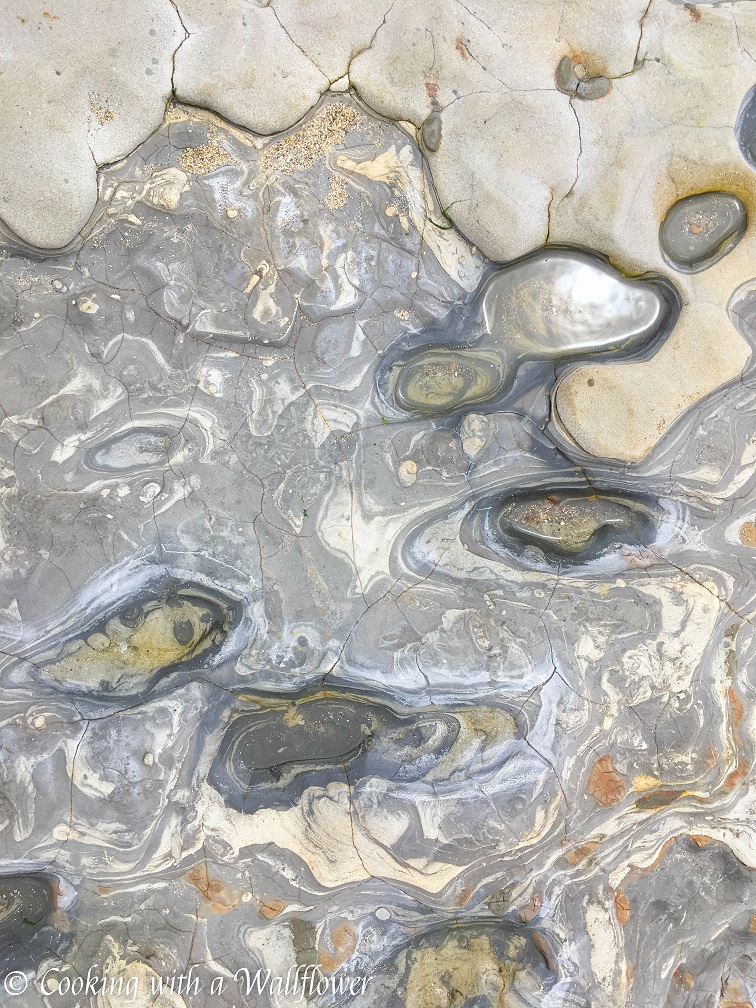 And all the texture in the rocks! <3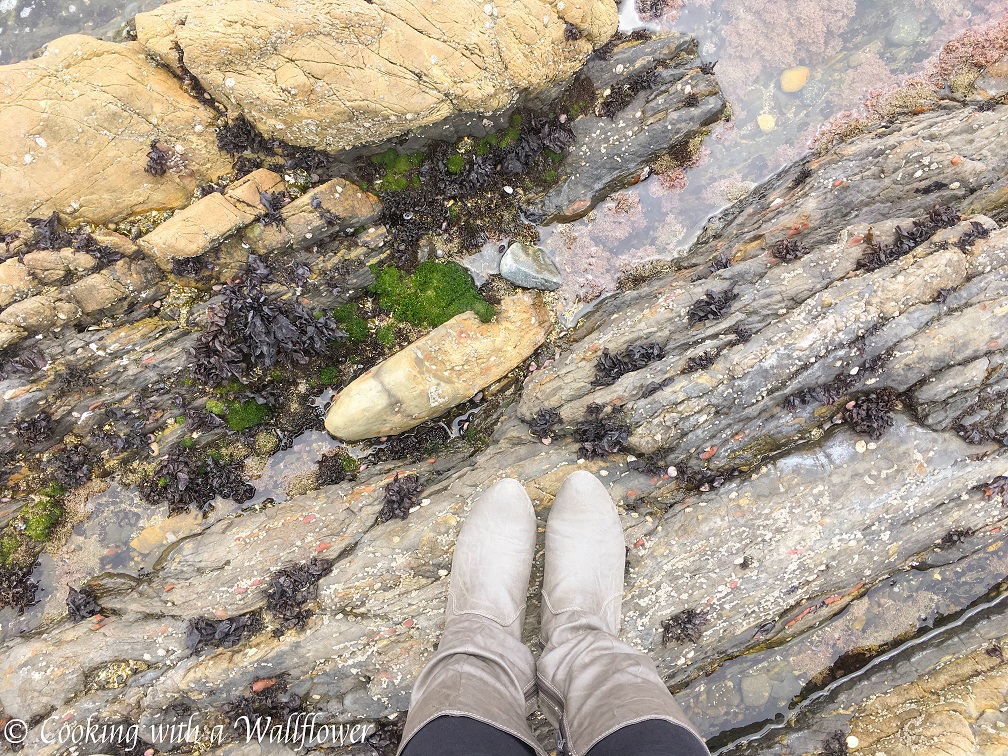 This is the fourth and final installment of my Monterey Carmel series. It just took forever to finish. But you can read about Monterey, Carmel-by-the-Sea, and Watsonville to catch up on the rest of my trip.