Have you ever been to Monterey? It's such a cute area.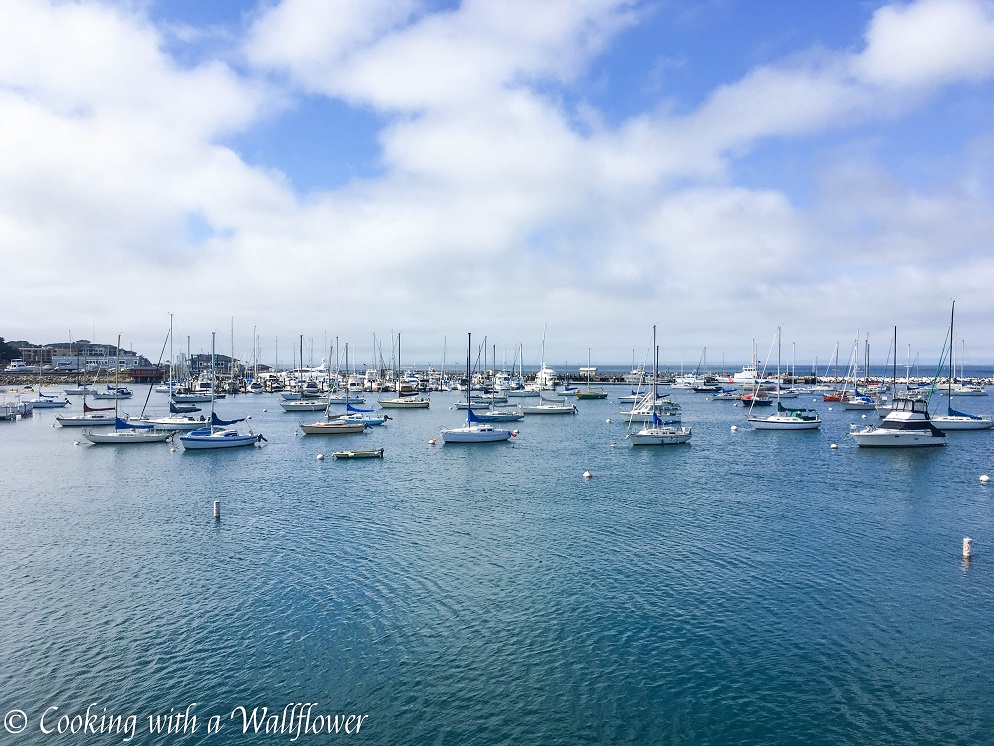 One of the places my friend Kim and I stopped at was in Monterey. In particular, the Fisherman's Wharf area. You can see the first part of my trip here.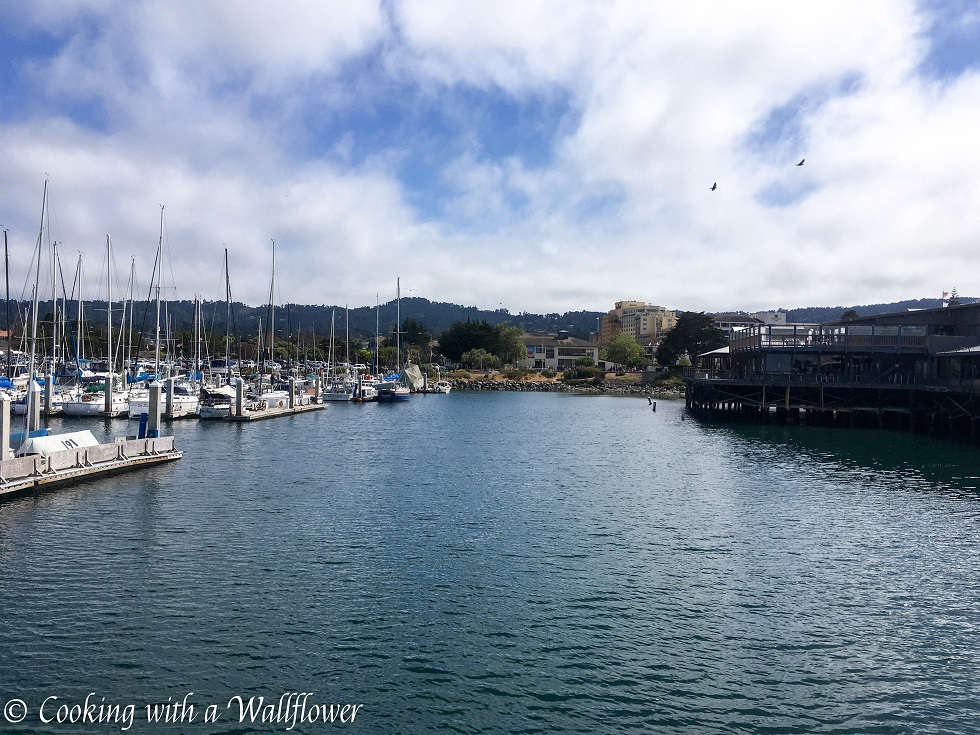 We didn't spend that much time in Monterey because of timing, but I had to share the places we did visit anyway.
Sailboats and yachts docked along the pier. Restaurants, gift shops, and entertainment lining either side of the wharf.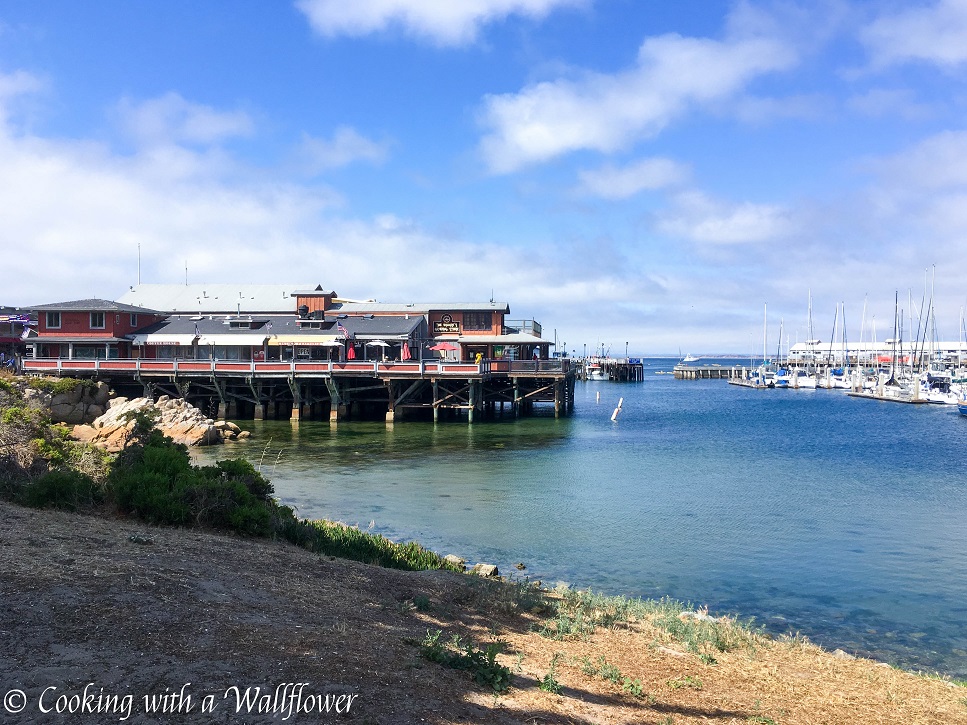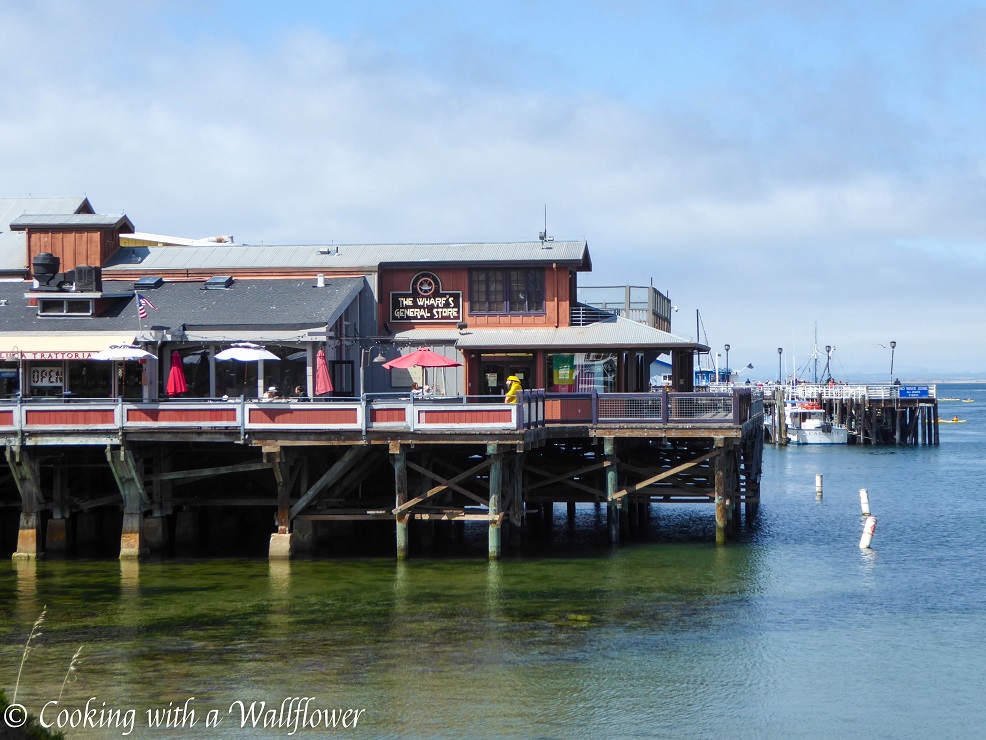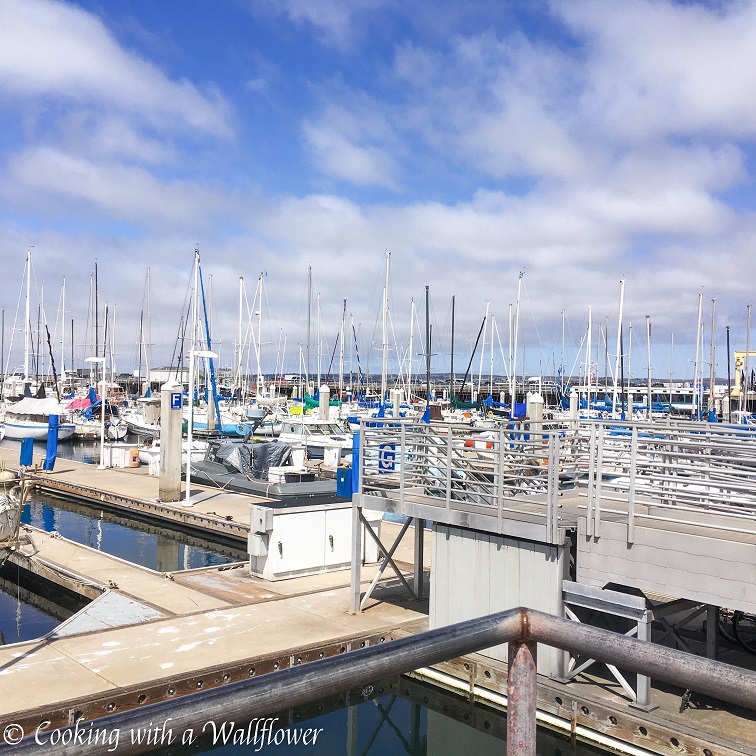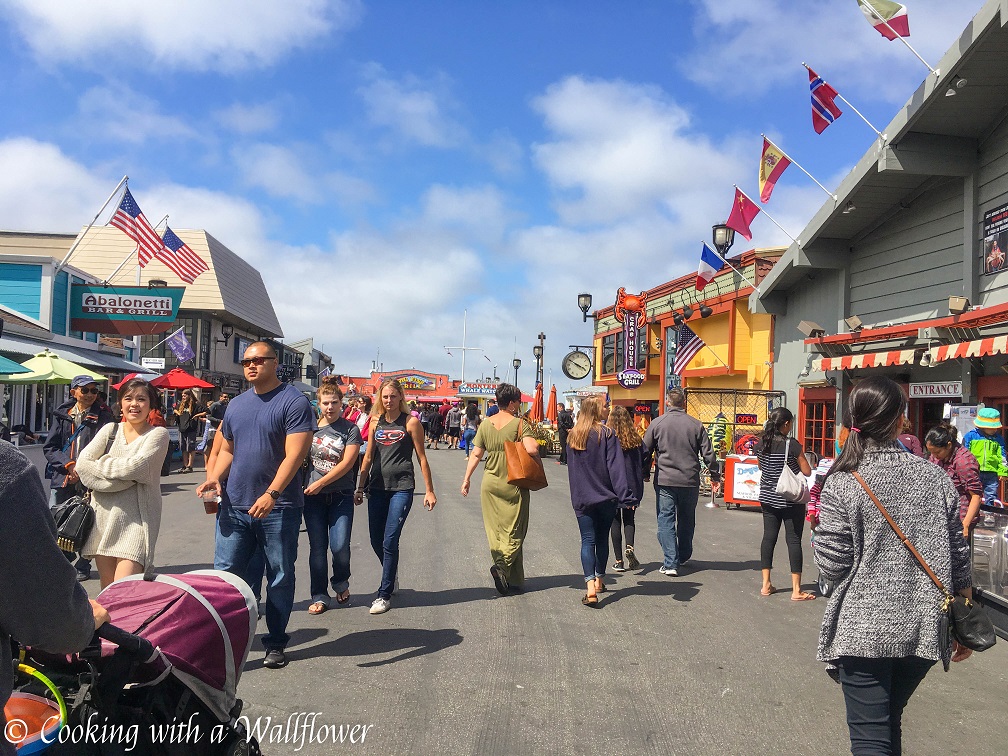 The best part?
You get to sample sooo many different types of clam chowders. Every restaurant has their own version. One might have more potatoes, another might have more clams, the next one might be creamier. I loved that you get to sample so many different ones so that you know which you would like to eat.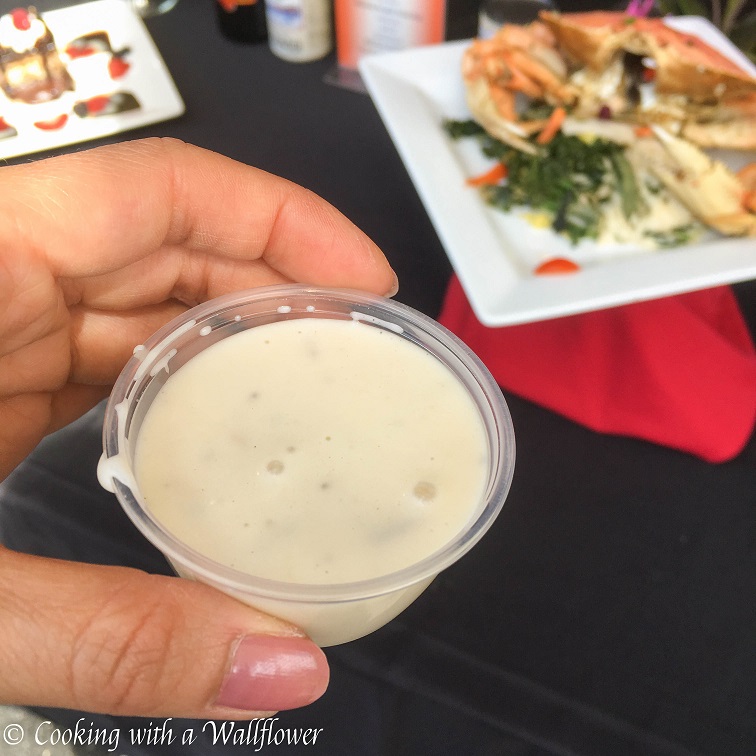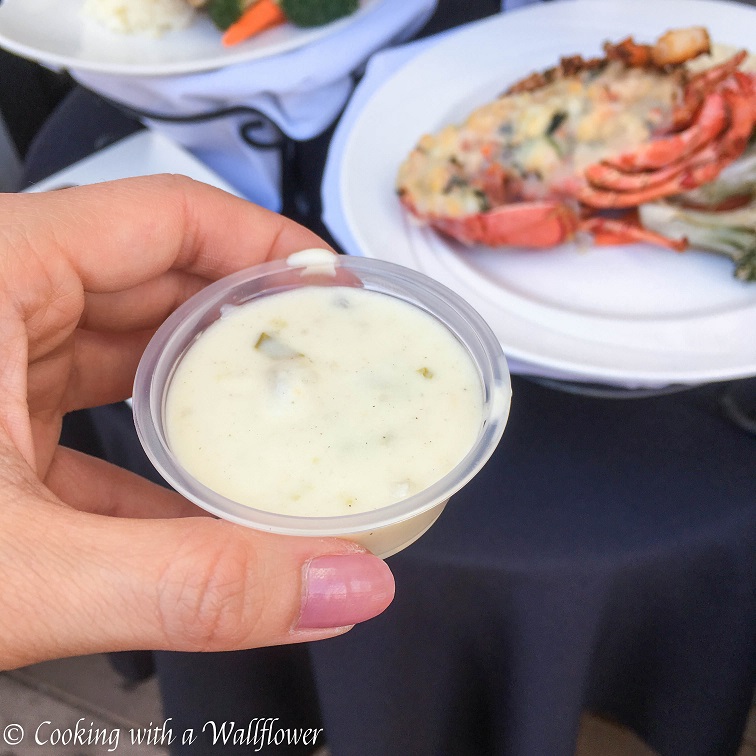 Kim and I ended up choosing Old Fisherman's Grotto. The thing about their clam chowder is that it's filled with "stuff." I know that's totally not descriptive. But you know how some clam chowder has a lot of ingredients that make it more hearty, like potatoes, clams, carrots, onions, bacon. Then there are ones that are more soup than ingredients? I like my clam chowder filled with "stuff." And Old Fisherman's Grotto's Monterey style clam chowder is exactly what I'm looking for.
Besides, they give you the option of choosing garlic butter bread bowls to eat the clam chowder out of. How can I resist that? I swear, I can eat their clam chowder in their garlic butter bread bowls for days.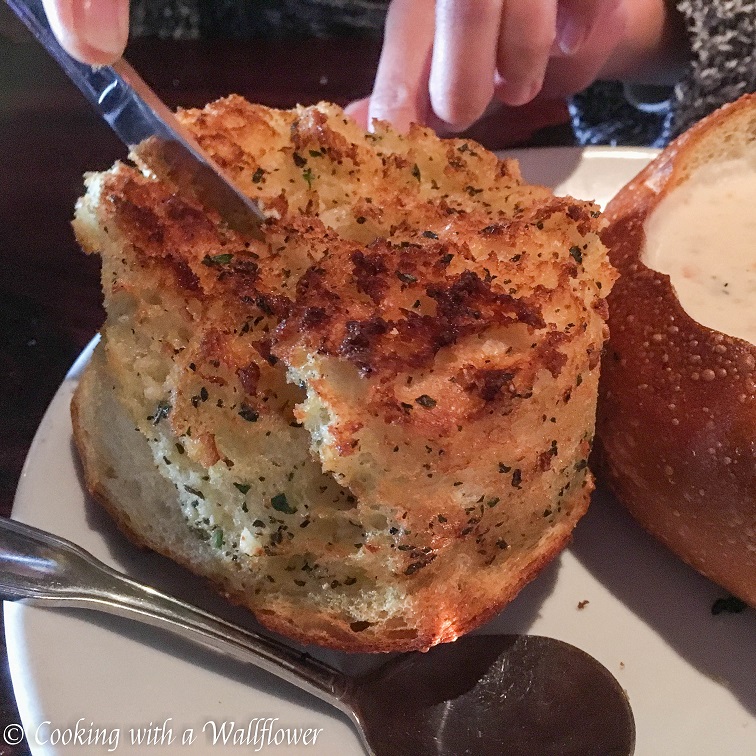 We also ordered a giant pretzel stuffed with dungeness crab and shrimp. It was soo good. But I wished the entire pretzel was stuffed rather than just half of it.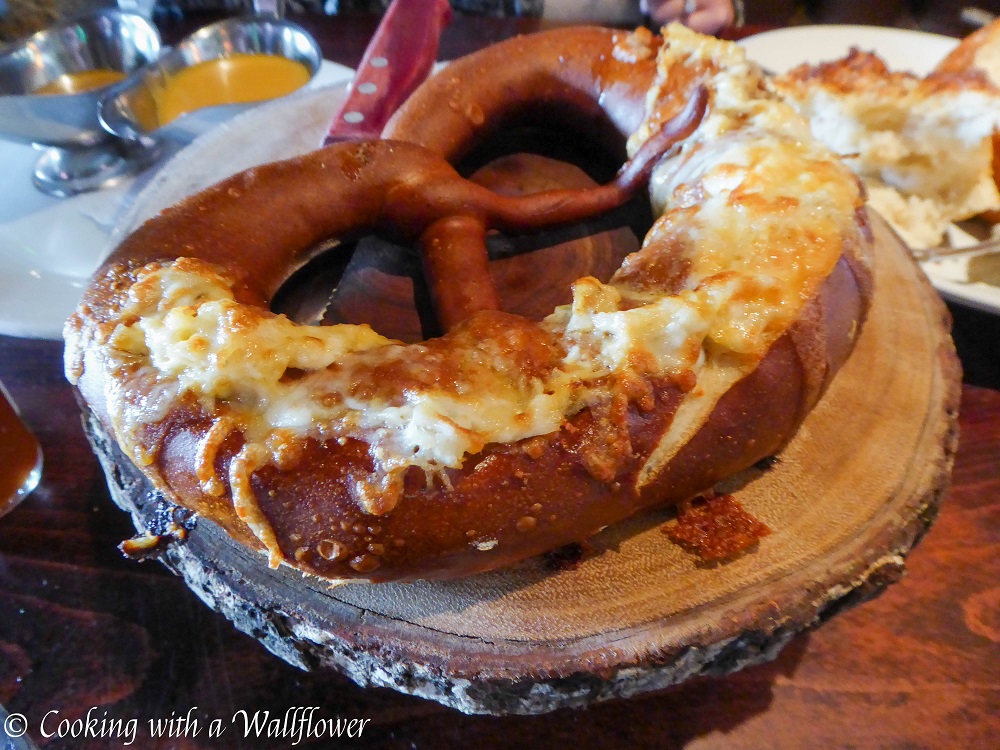 And also a plate of calamari.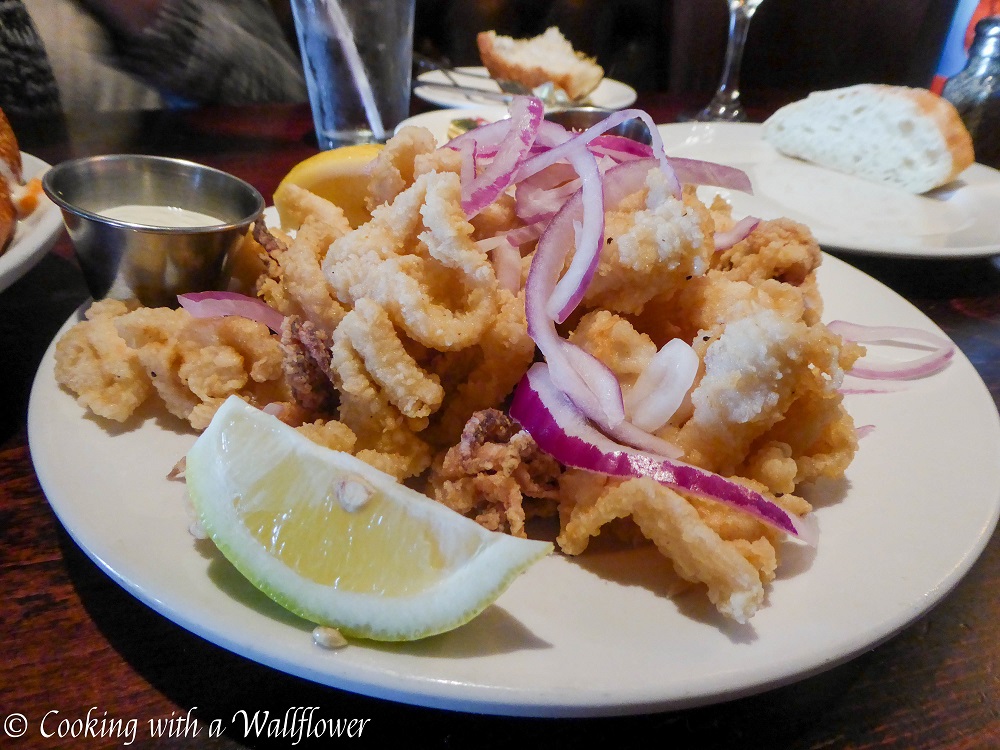 All the food we ordered at Old Fisherman's Grotto was just so good. I wish I had more time to savor the food.
Other things we did while we were in Monterey? Stopped by Water and Leaves, which is a coffee shop at the end of the Fisherman's Wharf. They have the most unique chocolates and lattes. Plus, you get to pick your choice of honey as a sweetener. One of their options is poison oak honey.
If I weren't so full, I would ordered so much stuff from them.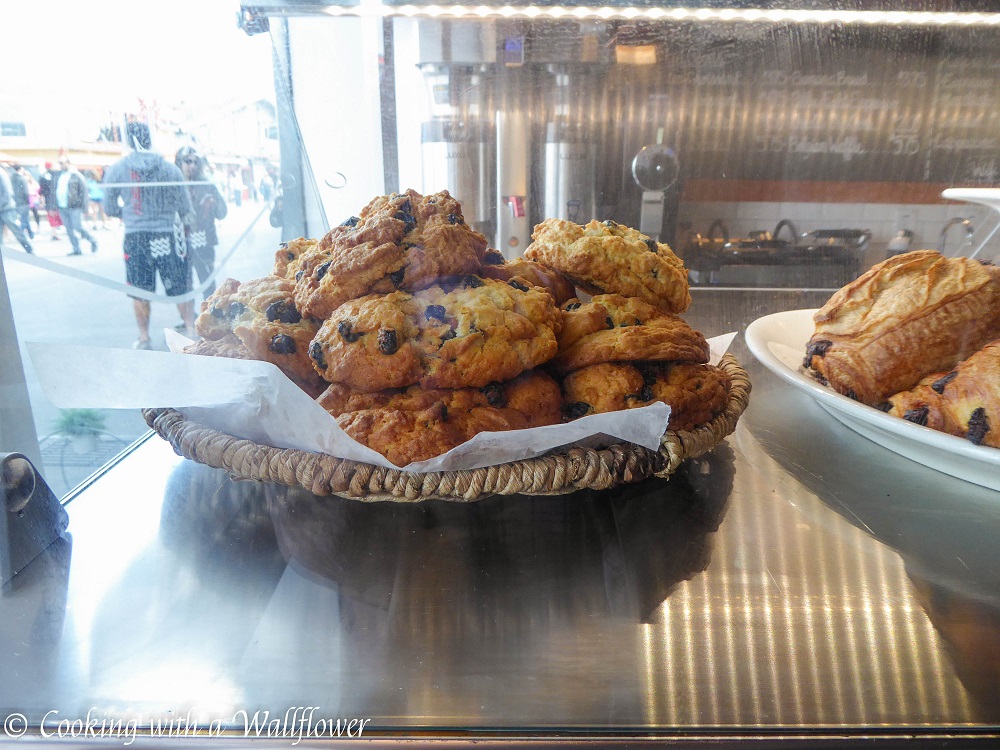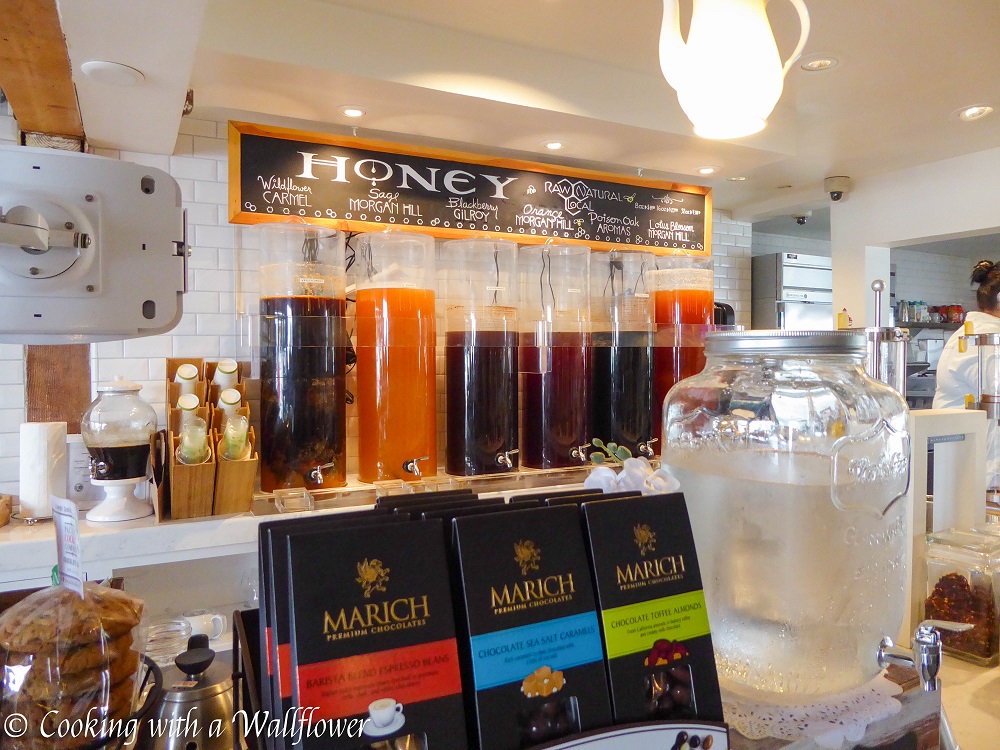 It was such a short stop in Monterey. But I know I'll have to come back to visit the Monterey Bay Aquarium, Cannery Row, and oh my gosh, I seriously need more of that clam chowder. <3
See more of my Monterey Carmel trip here.