"Adventure is worthwhile in itself." – Amelia Earhart
Carmel-by-the-Sea is one of the cutest coastal towns I've been to. Beaches with white sand, lots of little boutiques, and houses that resemble cottages. You feel like you're in a different world.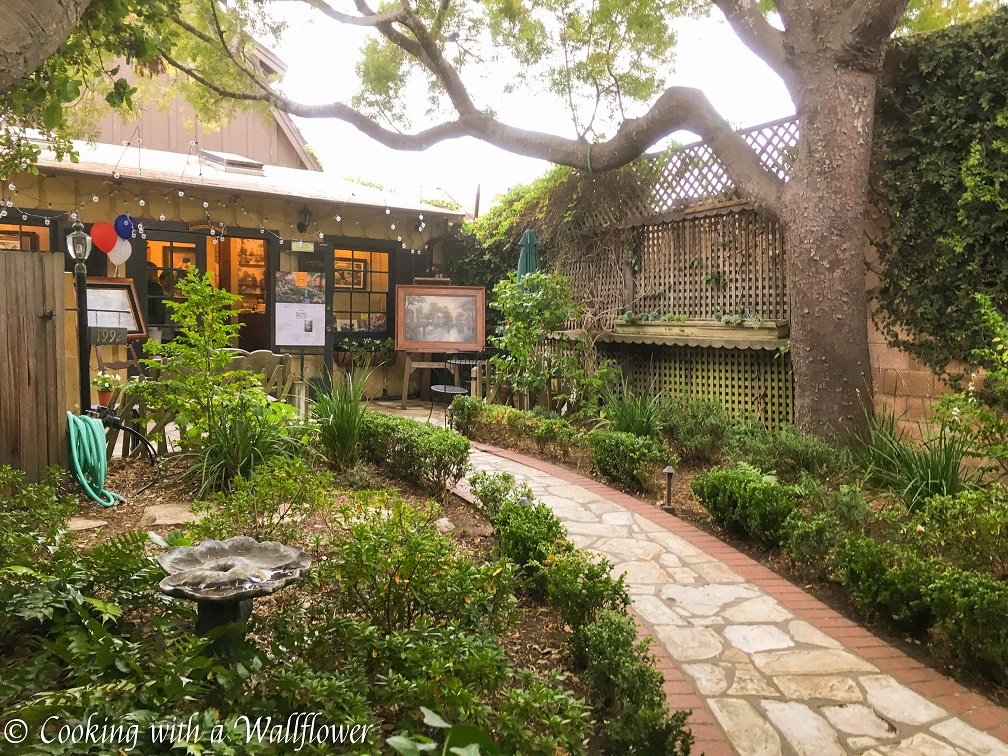 You can find more of my adventures in the Monterey Carmel area here and here.
My friend Kim from sweetkimplicity and I started our day at Phil's Fish Market in Moss Landing. While the area around it appears industrial, don't let appearances fool you. Phil's Fish Market is half a fish market and half a restaurant. You can find the most amazing fresh seafood here. I'm super picky about my fish, and I definitely don't like the smell of raw fish, so I avoided the fish market side.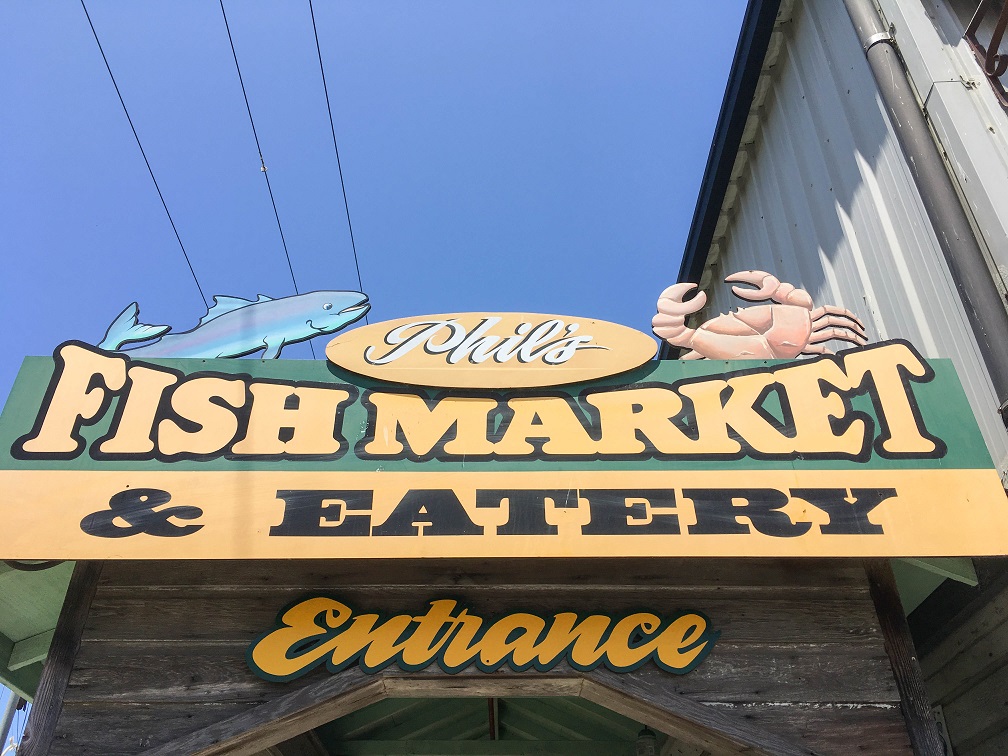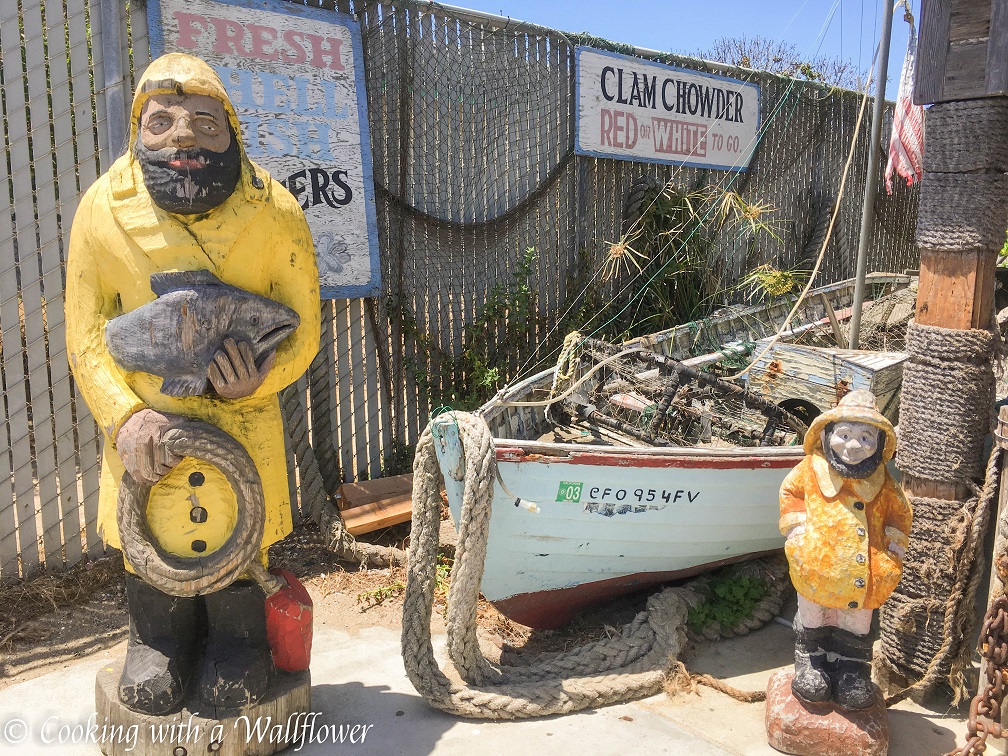 We ordered their famous cioppino in a bowl and an artichoke stuffed with crab and shrimp to share. I wasn't sure that would be enough food, but oh my gosh, it was more than enough. Their cioppino, which has clams, mussels, fish, and shrimp was so flavorful and delicious. You can taste the freshness of the seafood in every single bite. And I can tell you, that with that first bite, you can taste why the cioppino is so popular. That, and this dish was featured on Food Network's Throwdown with Bobby Flay.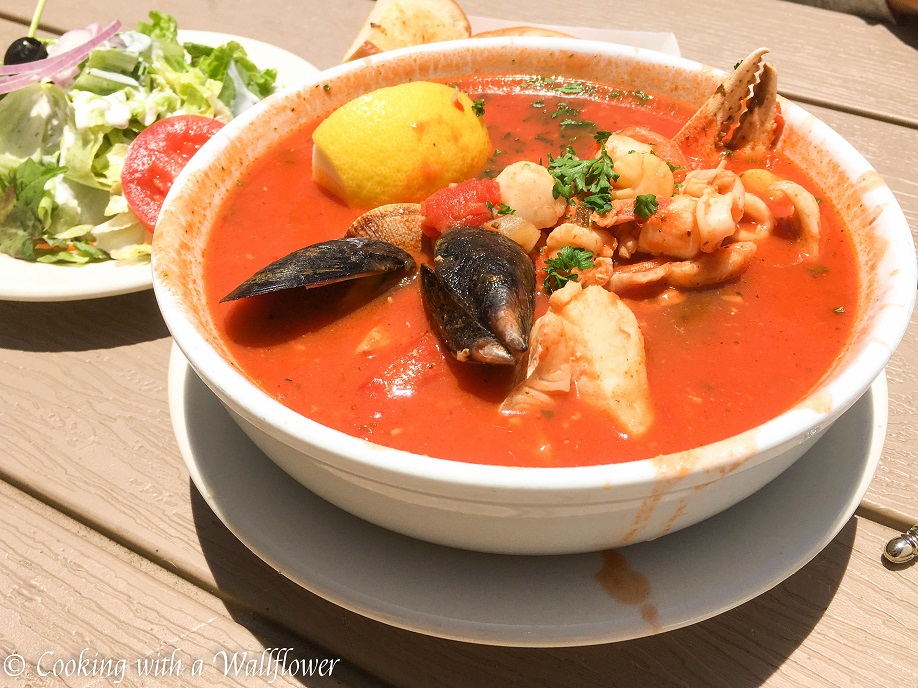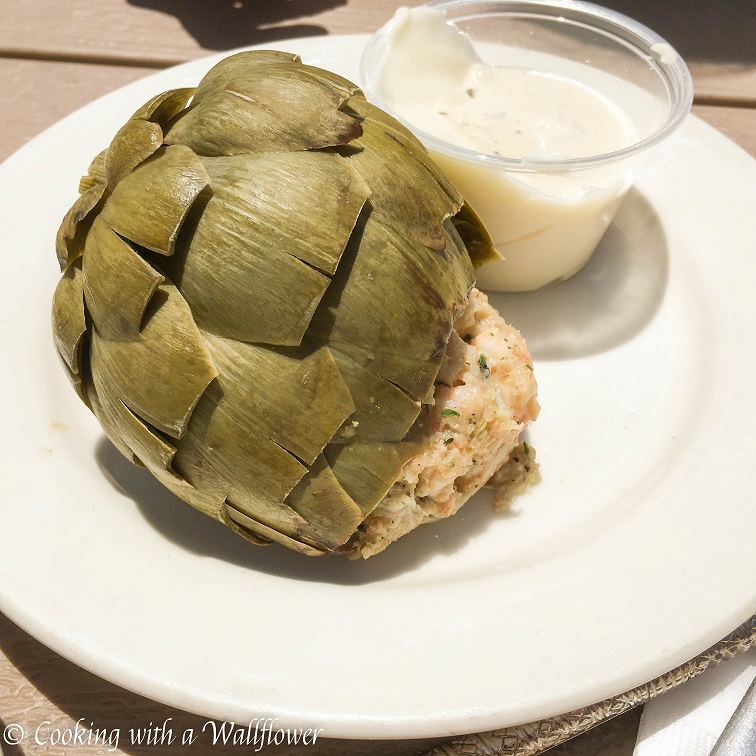 I love that the restaurant is just steps away from a gorgeous beach. You just have to be careful to guard your food. The seagulls might steal your food from you.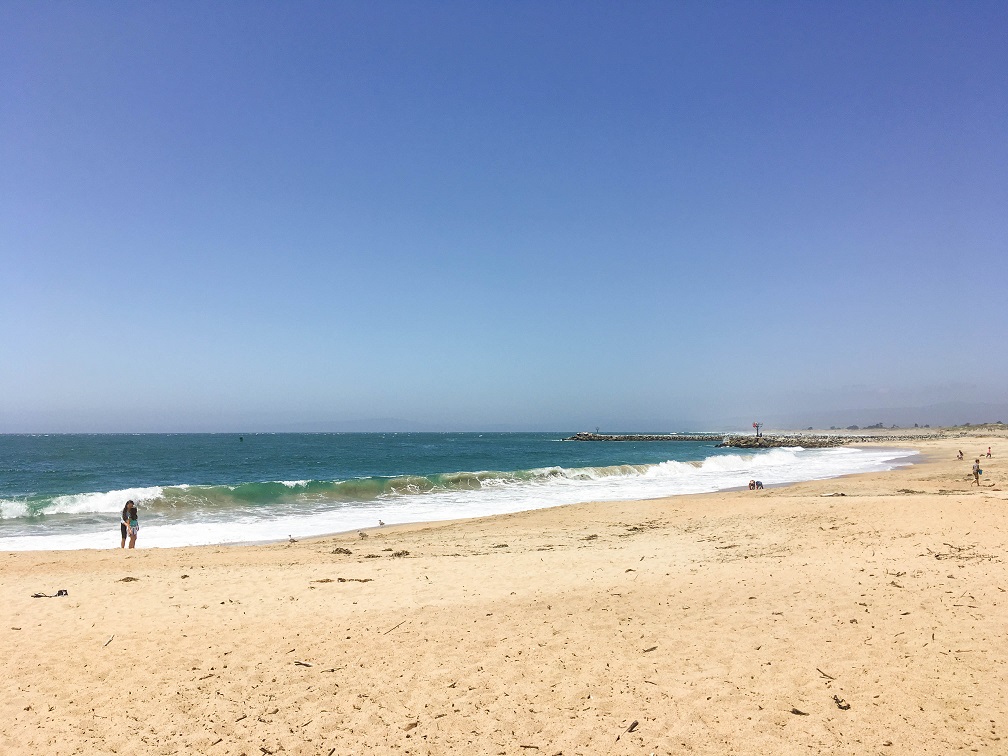 After our lunch, we went to Carmel Mission Basilica Museum. The Spanish Colonial architecture was just gorgeous, and the gardens were so pretty. We were allowed to take photos of the inside of the mission, but we took plenty of photos of the buildings from the outside as well as the gardens.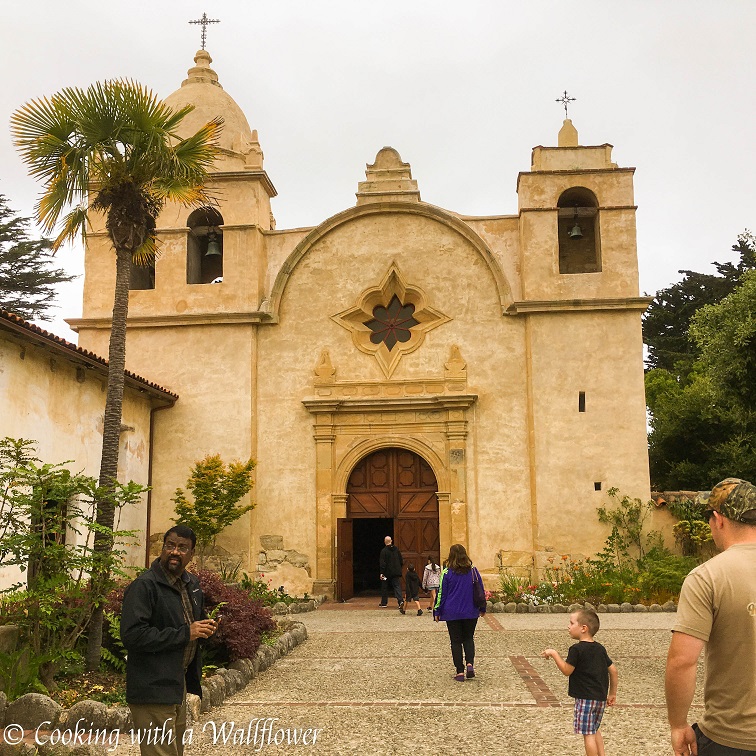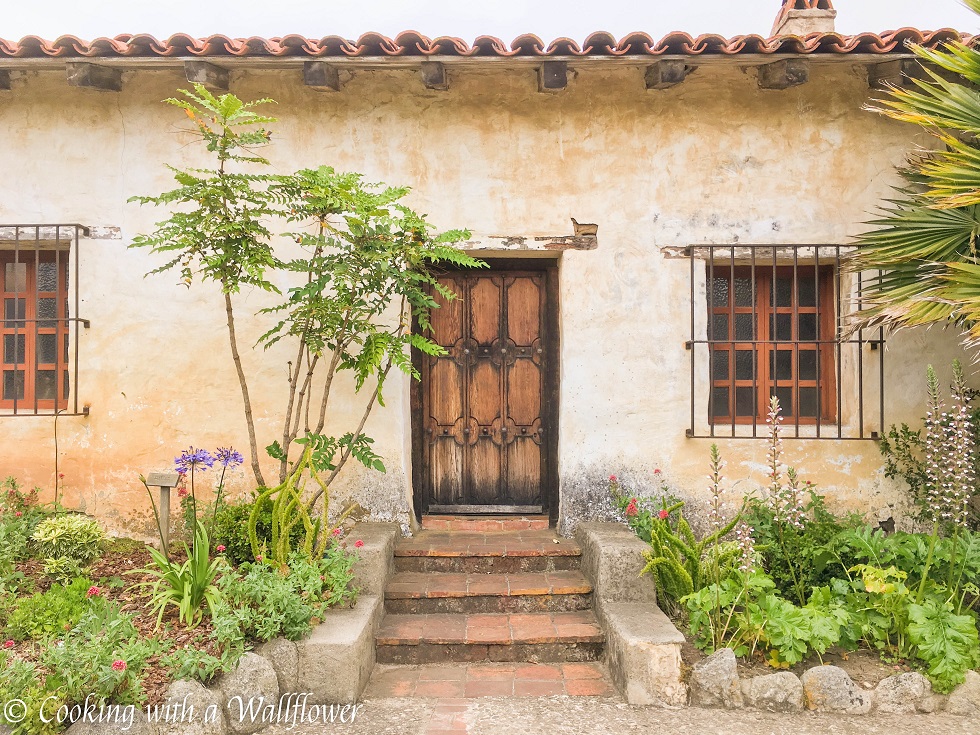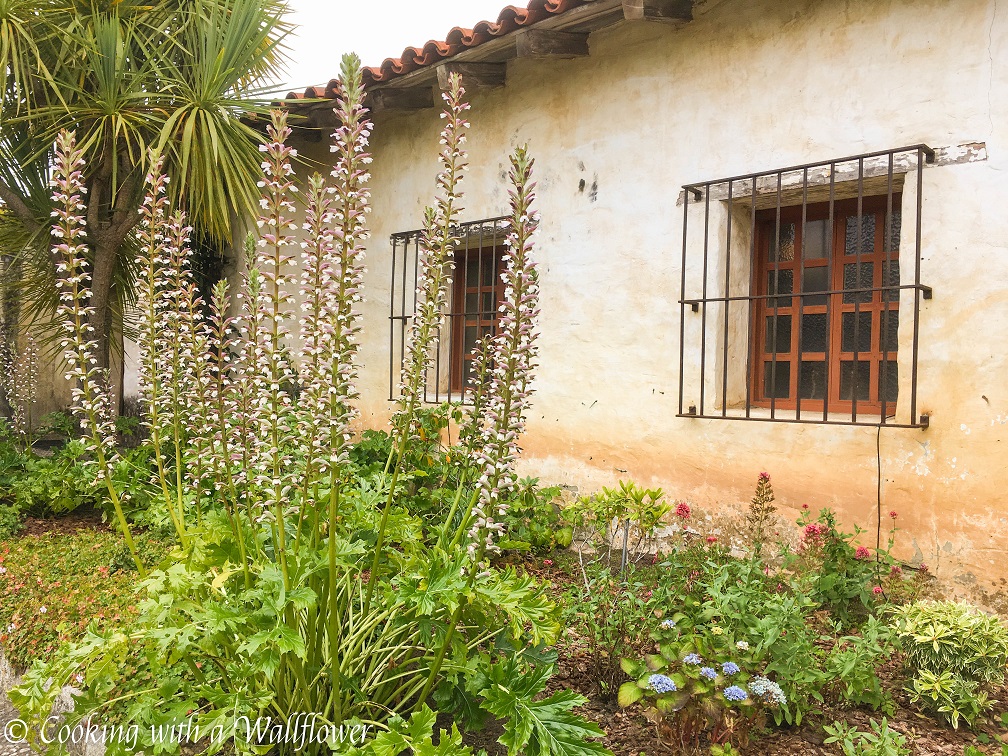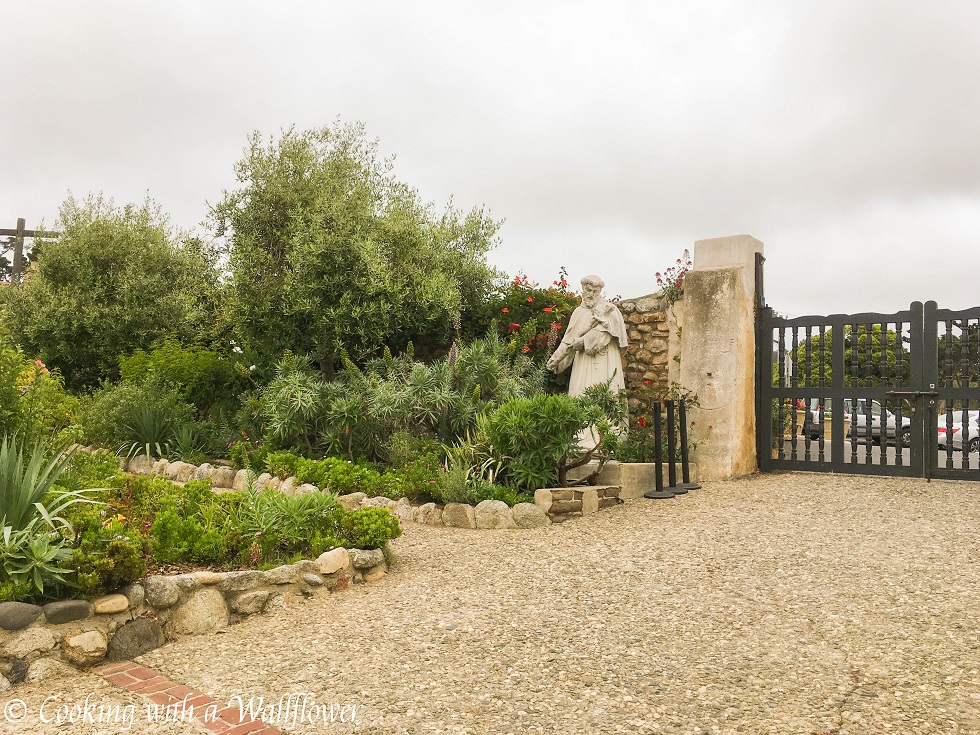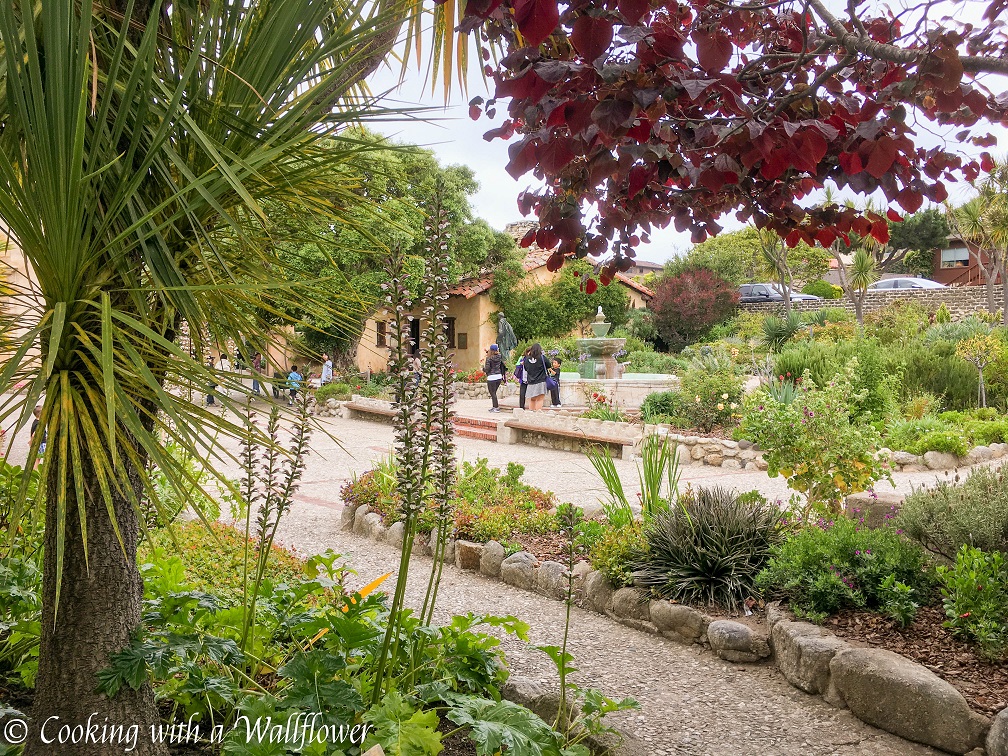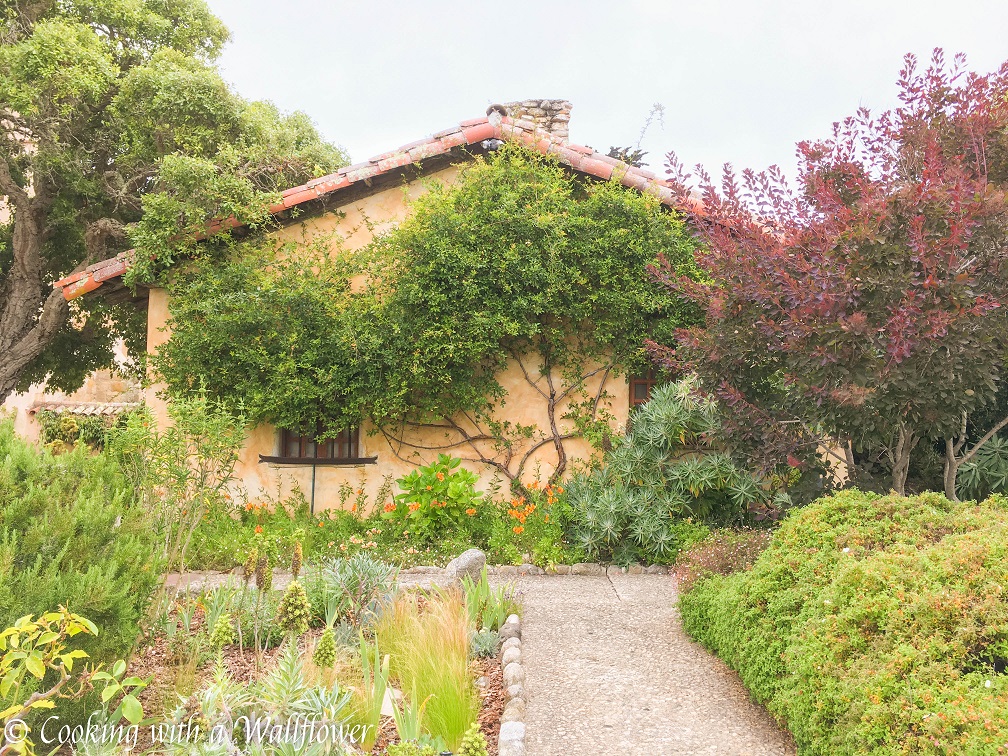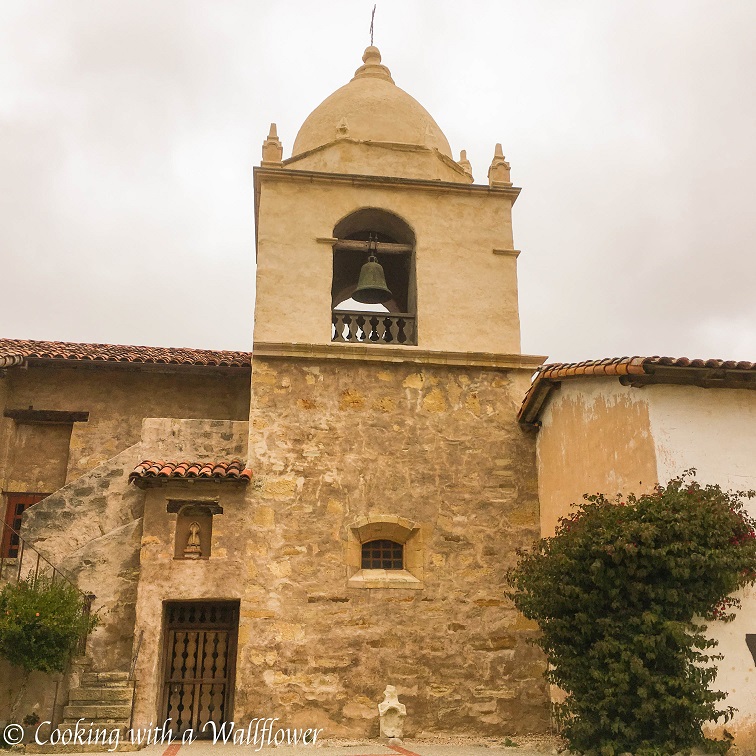 Walking around inside the museum, you learn the history of the mission through a self guided tour. Each room has photos and artifacts with placards for you to read. You get to learn more about the history of Carmel Mission Basilica itself as well as the life of Saint Junipero Serra.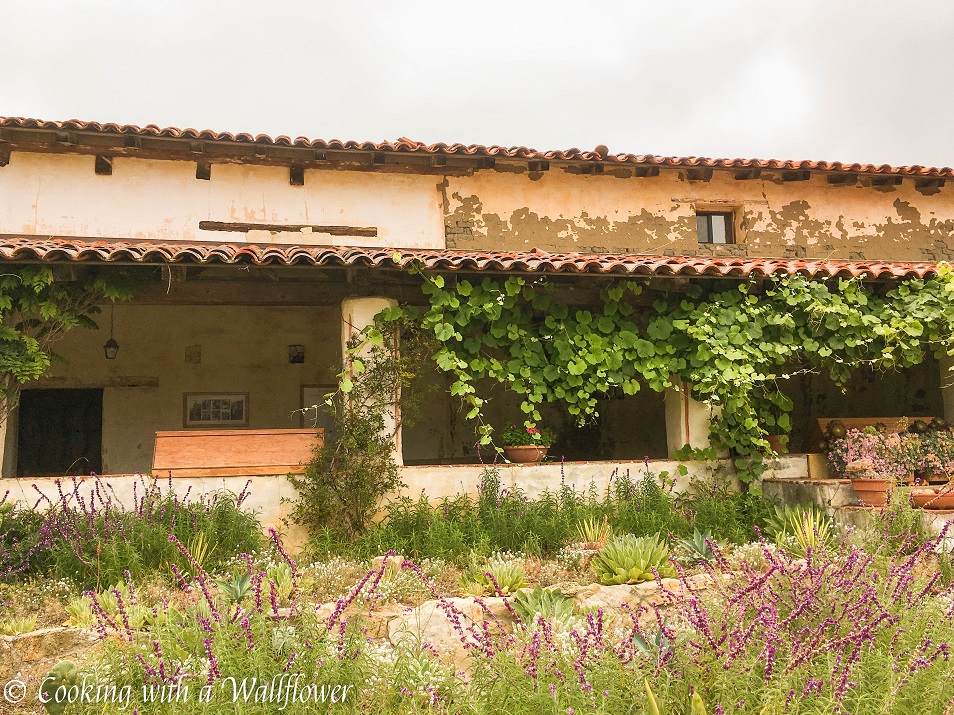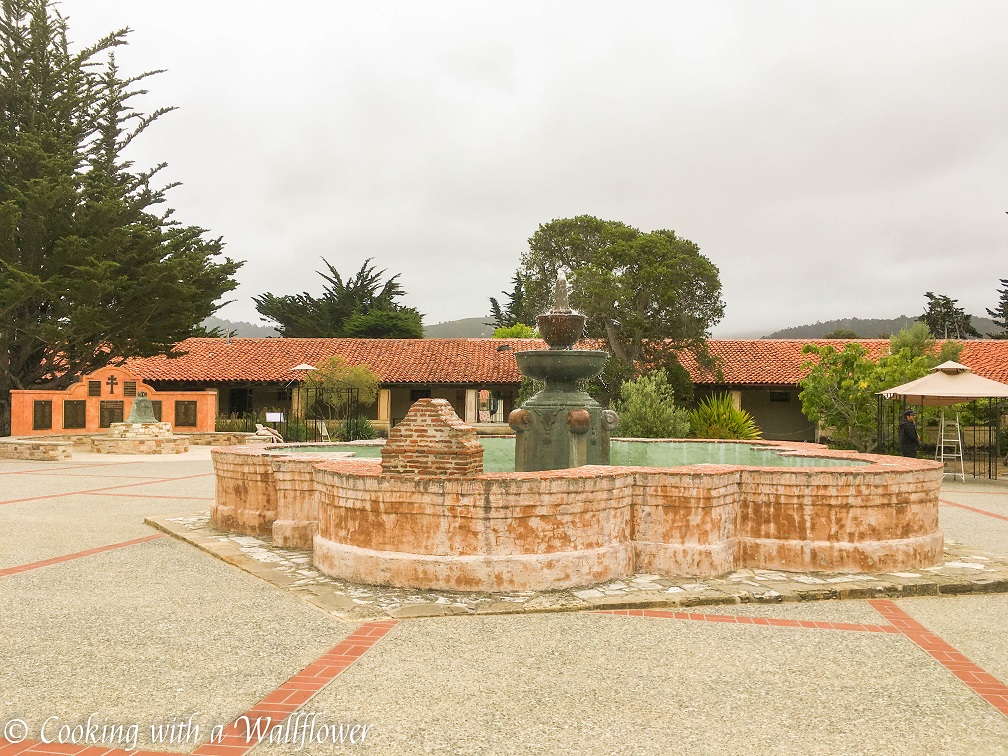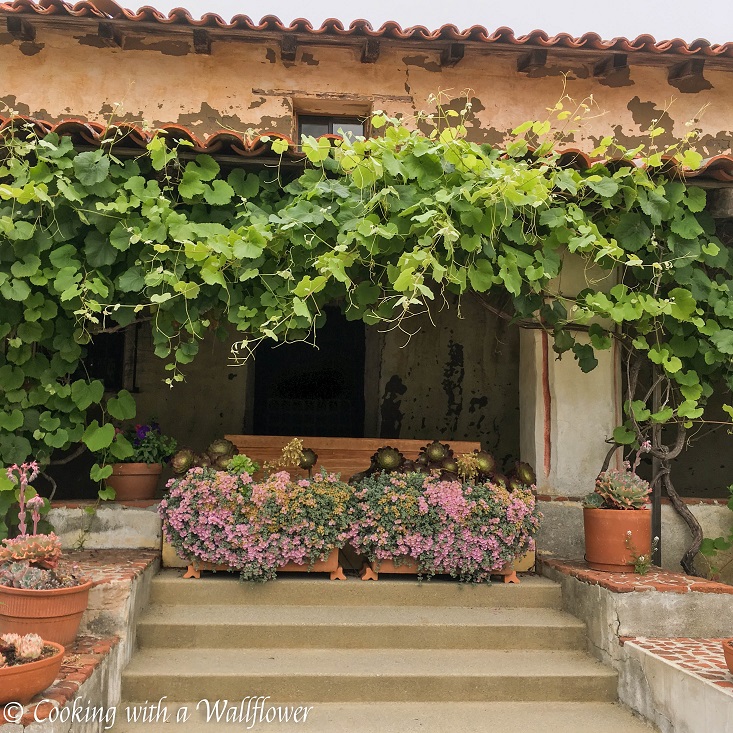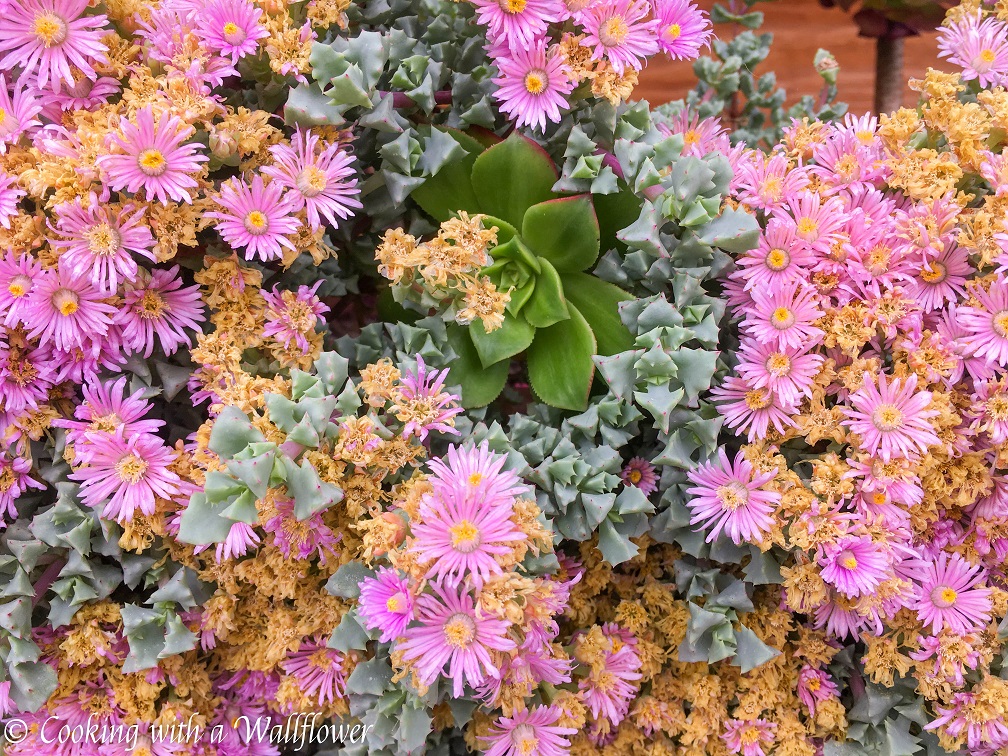 After the museum, we headed to downtown Carmel, where there are a ton of boutiques. Kim and I visited bakeries and got ourselves a little late afternoon snack. This vanilla cannoli with chocolate chips was from Carmel Bakery.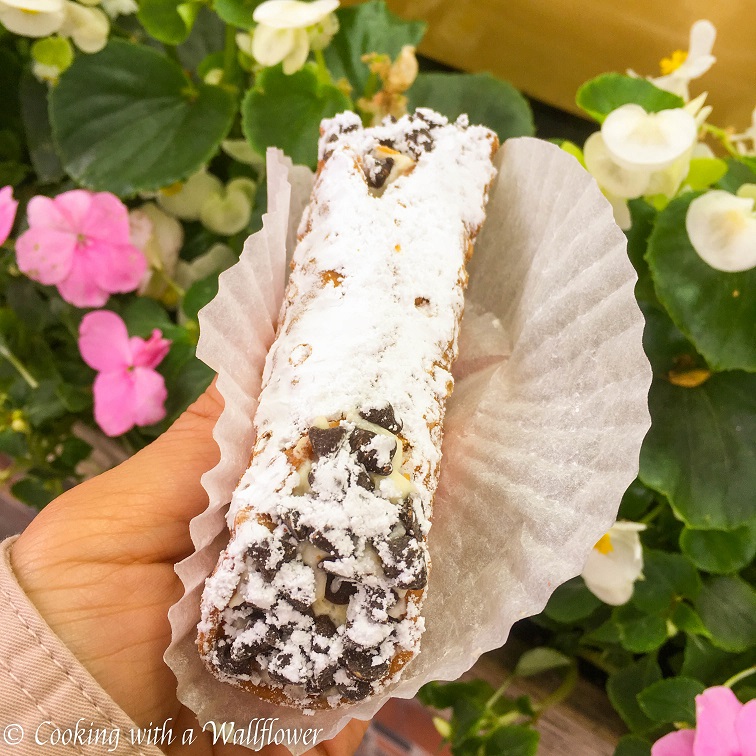 We browsed Thomas Kincade's art gallery hidden in a back alleyway. But this alleyway was so pretty it made us feel as if we were stepping into a different world.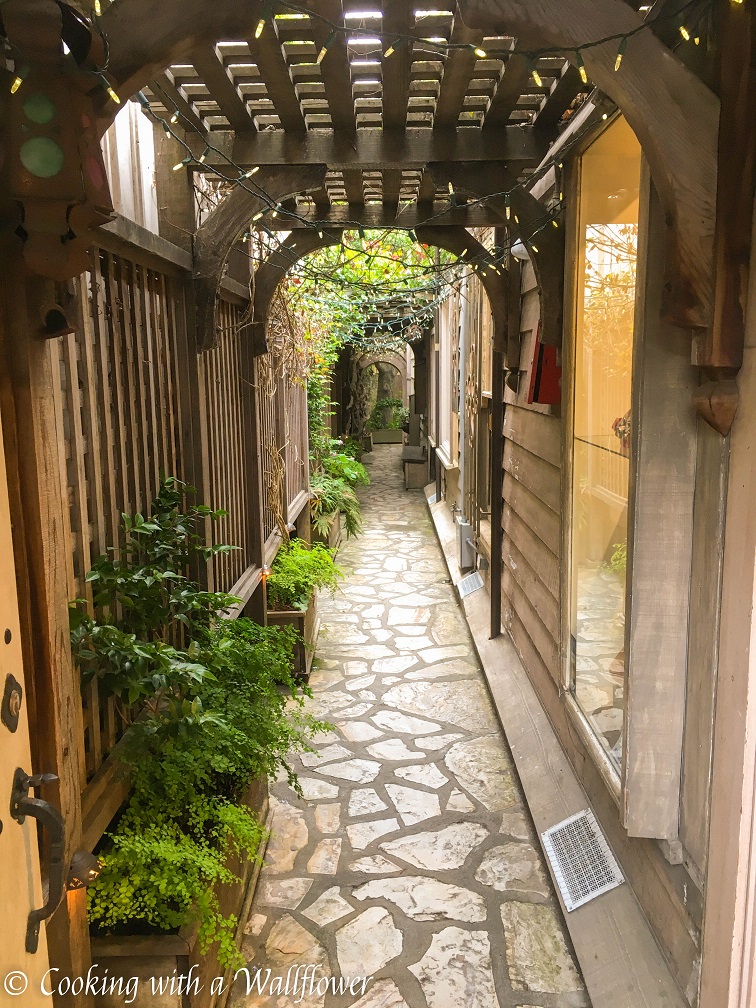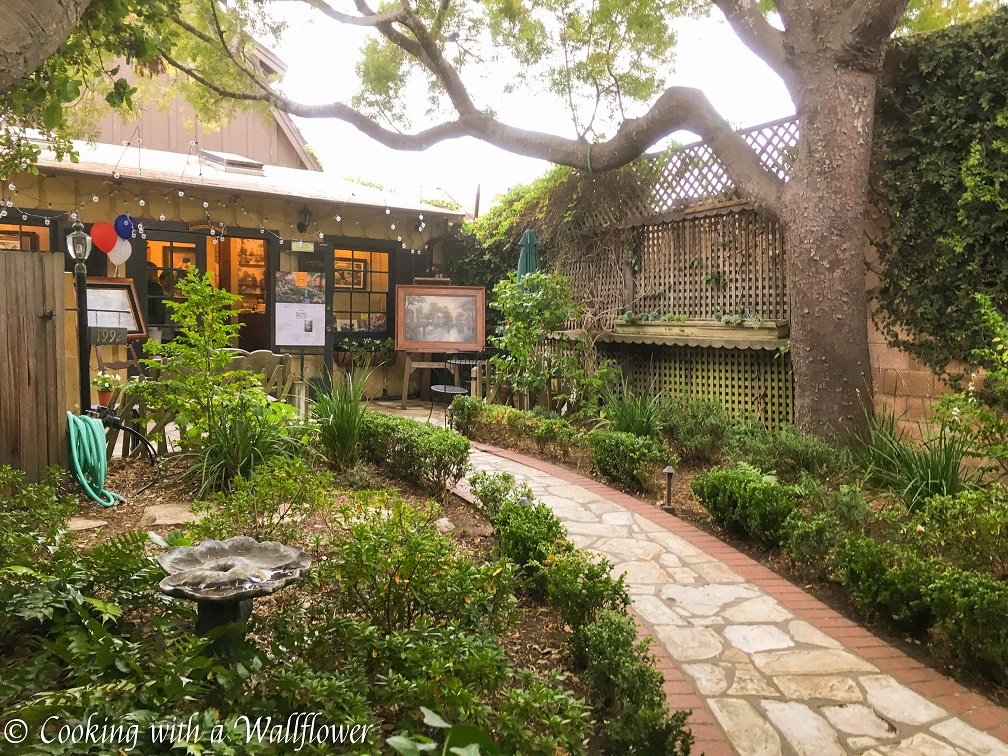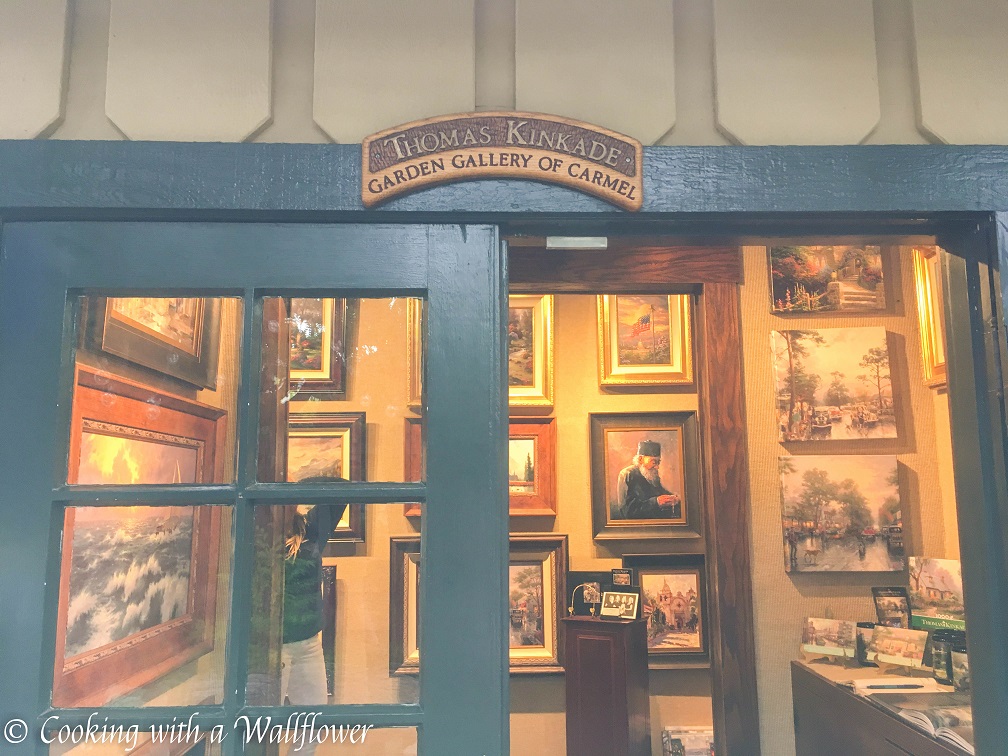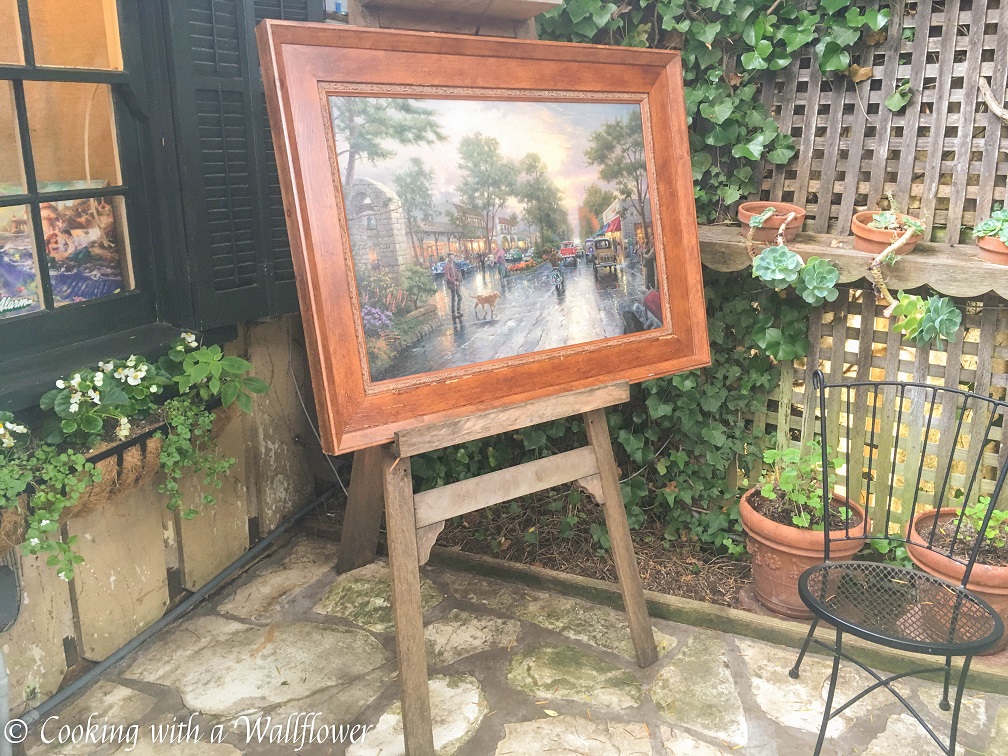 We sampled different cheeses at the Cheese Shop. And made purchases even though it was going to be awhile before we went back to the house. Kim and I both have a weakness for cheese.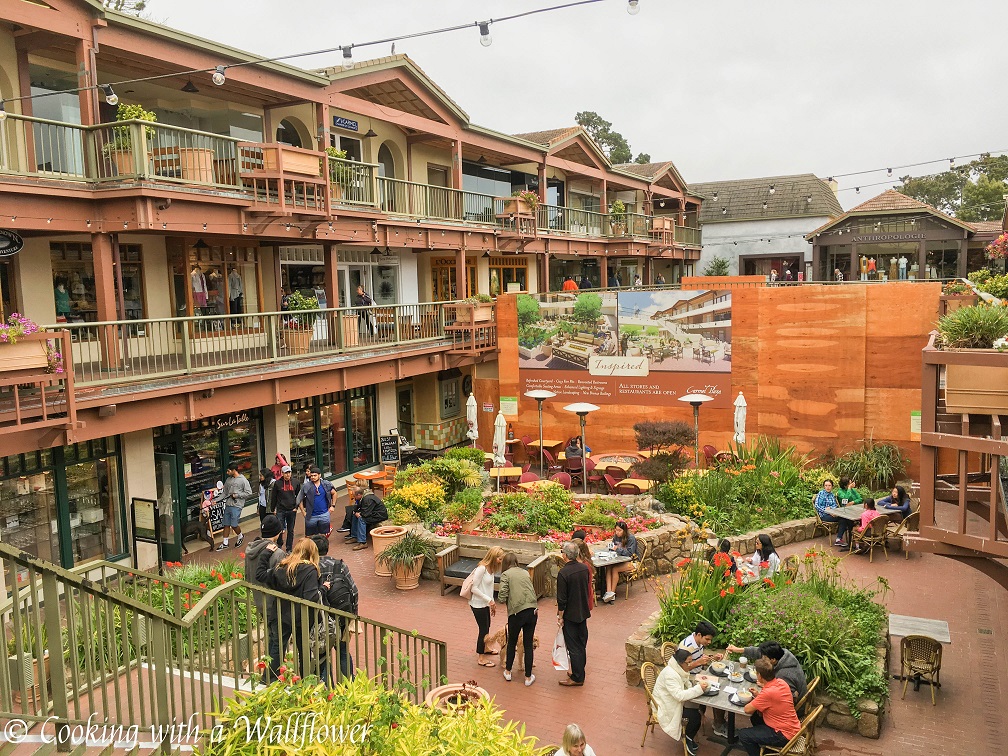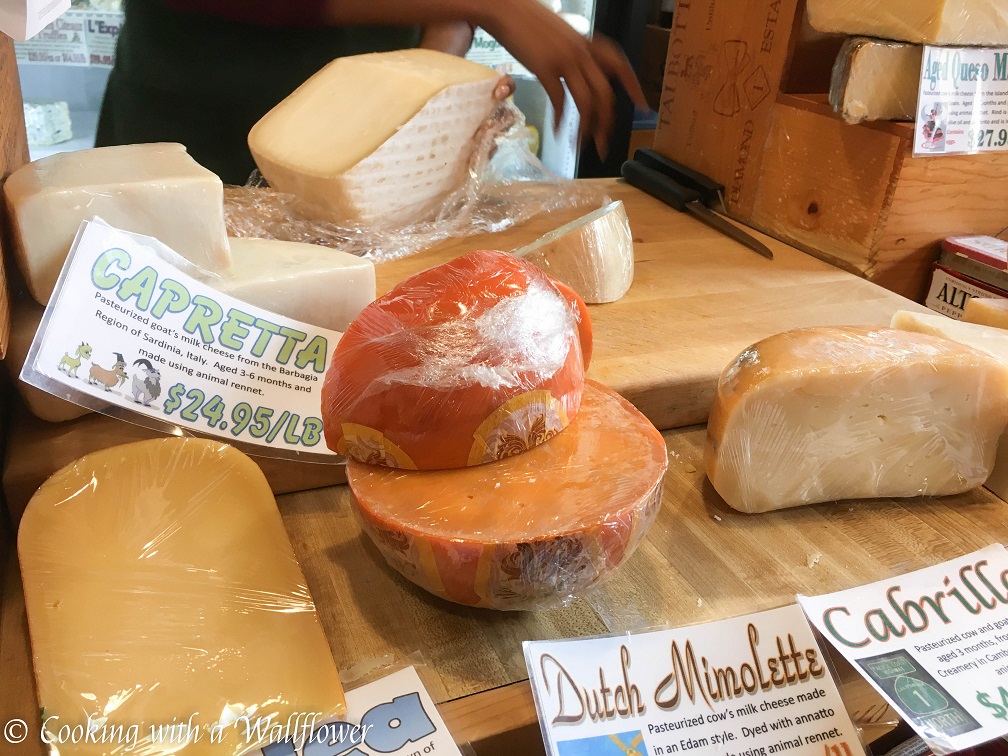 So many stores. I wanted to buy a little of everything. Especially all the amazing chocolates at the sweet shops. And all the balsamic vinegar and olive oils at another shop.
Don't you just love the cottage like houses, inns, and shops?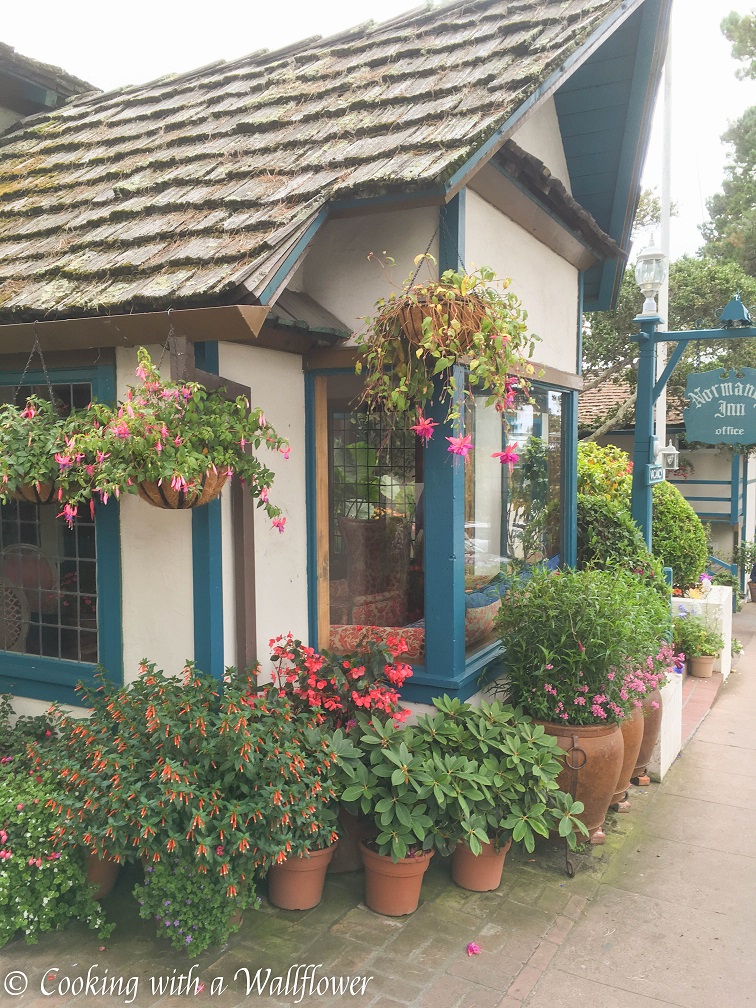 We stopped by Carmel Beach even though it was so cold and windy. But it didn't seem to stop other people from enjoying the beach life either.
But I absolutely love how white the sand is.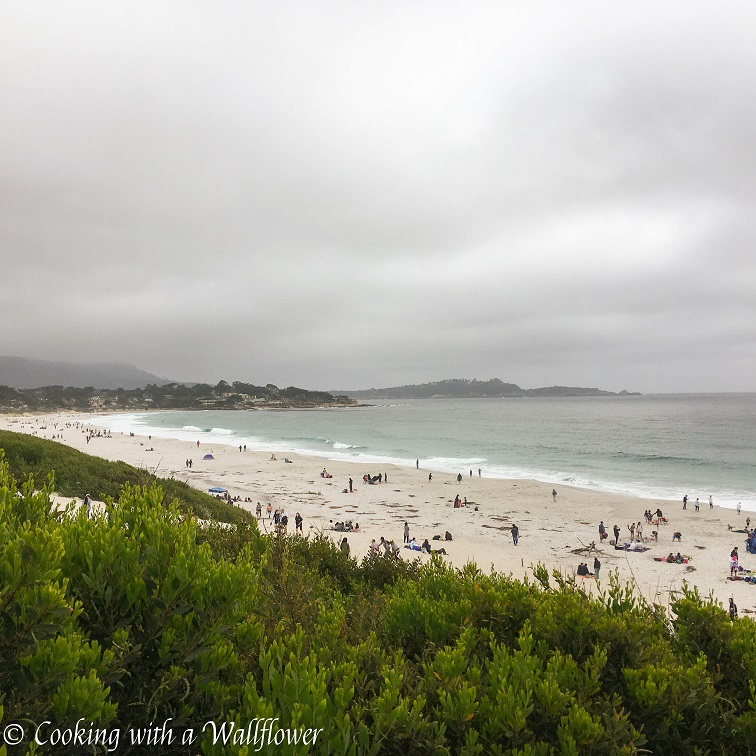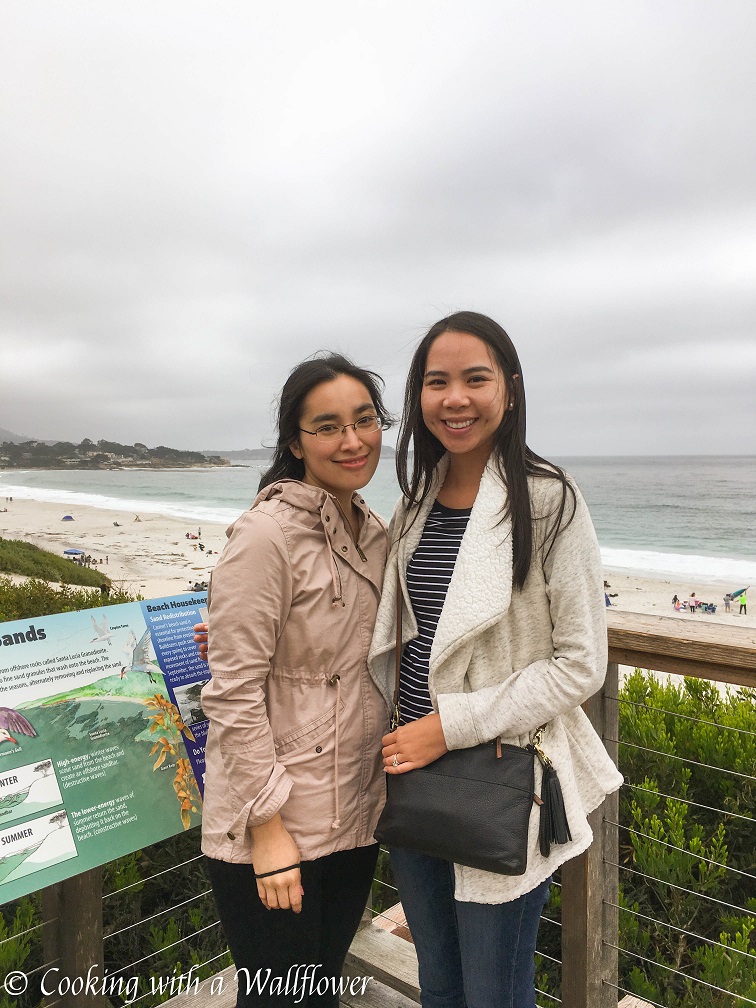 I always look awkward in photos, but somehow Kim manages to snap a few photos of me that I like. I told her she's going to be my personal photographer. lol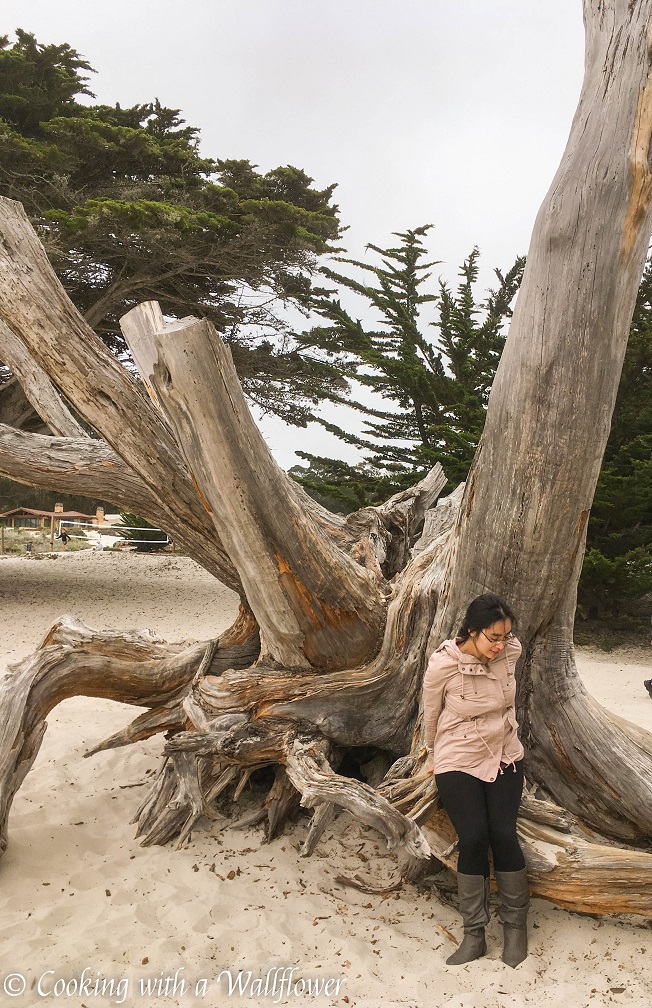 Our final stop in Carmel was dinner at Lugano, a Swiss bistro, for fondue. We had a four course meal, starting with a salad. The second course was cubed bread with cheese. The basket of bread was soo huge, that we couldn't even get through half the basket. And by the time we got to the third course, which was sliced chicken in a sherry wine broth, we were full. The last course was marshmallows, fruits, and rice crispies dipped in a chocolate fondue.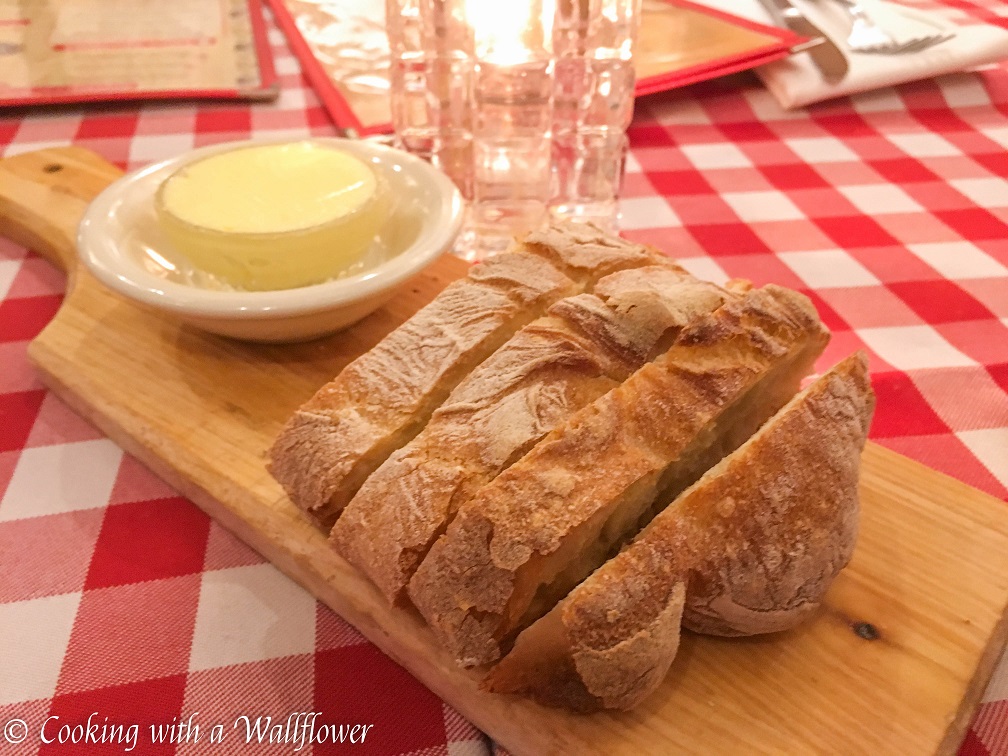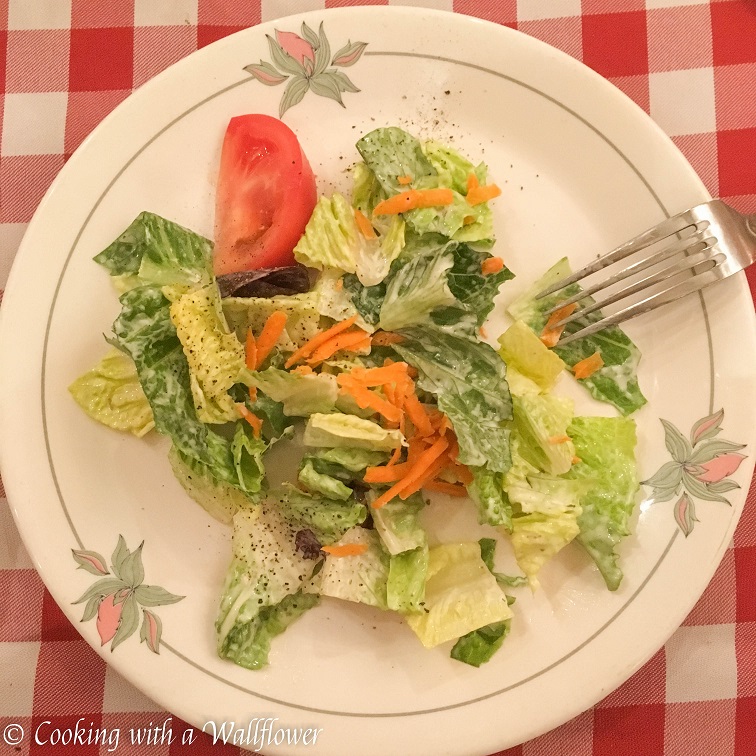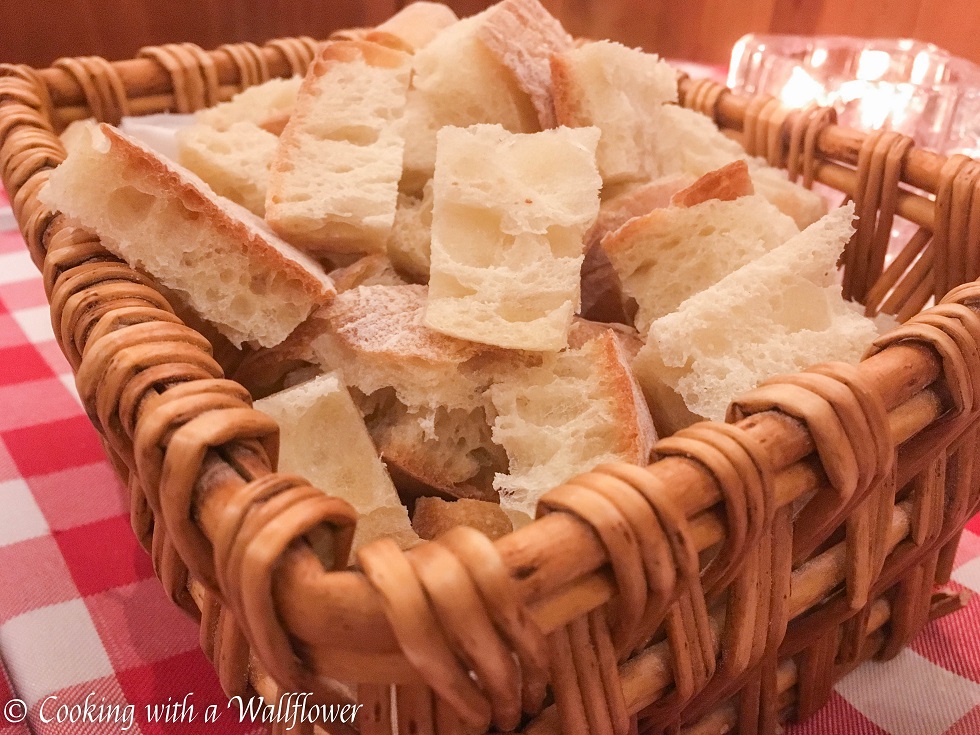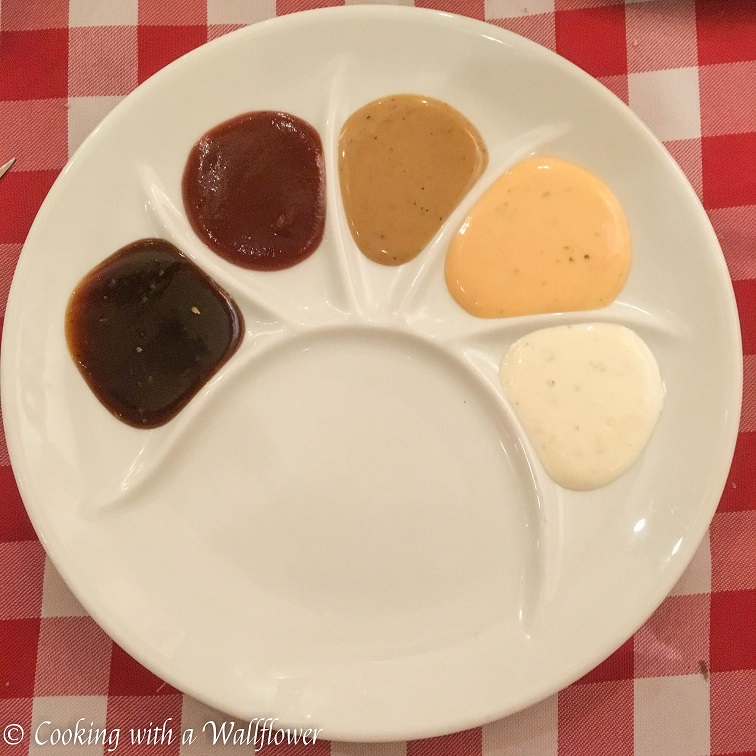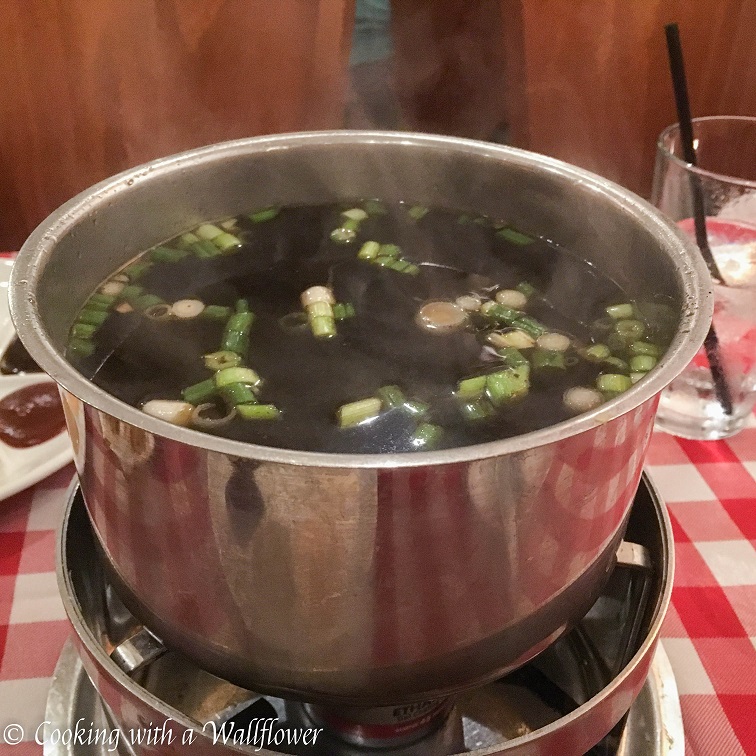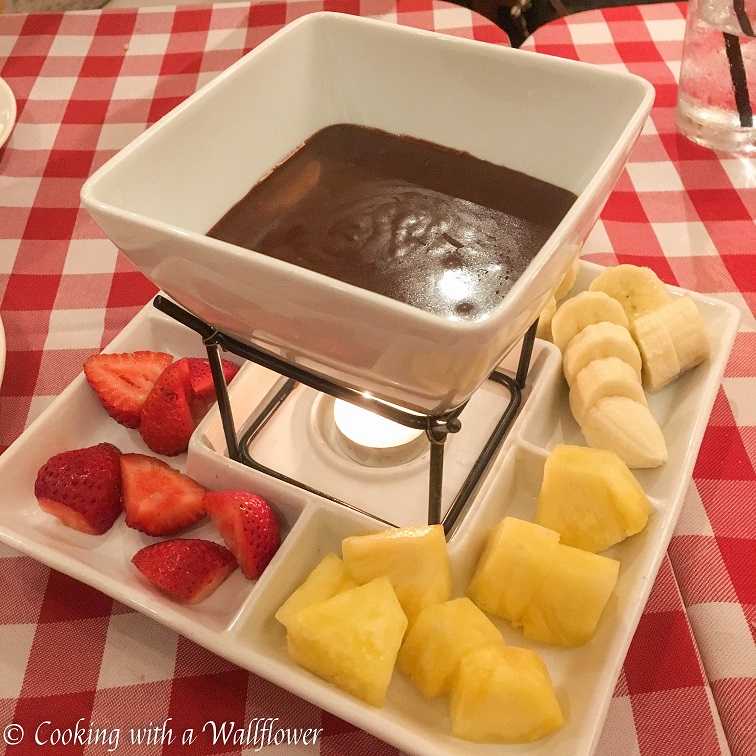 Carmel-by-the-Sea wasn't my only stop in the area. I also stopped in Watsonville and Monterey if you want to see more of my trip.