Last weekend, I was at the dental convention. While I was there, I decided to explore local small coffee shops nearby and discovered Mazarine Coffee, which has all sorts of toast that you can order. I ended up getting the Tomato, Ricotta, Basil Toast. Now I have to make it at home. =)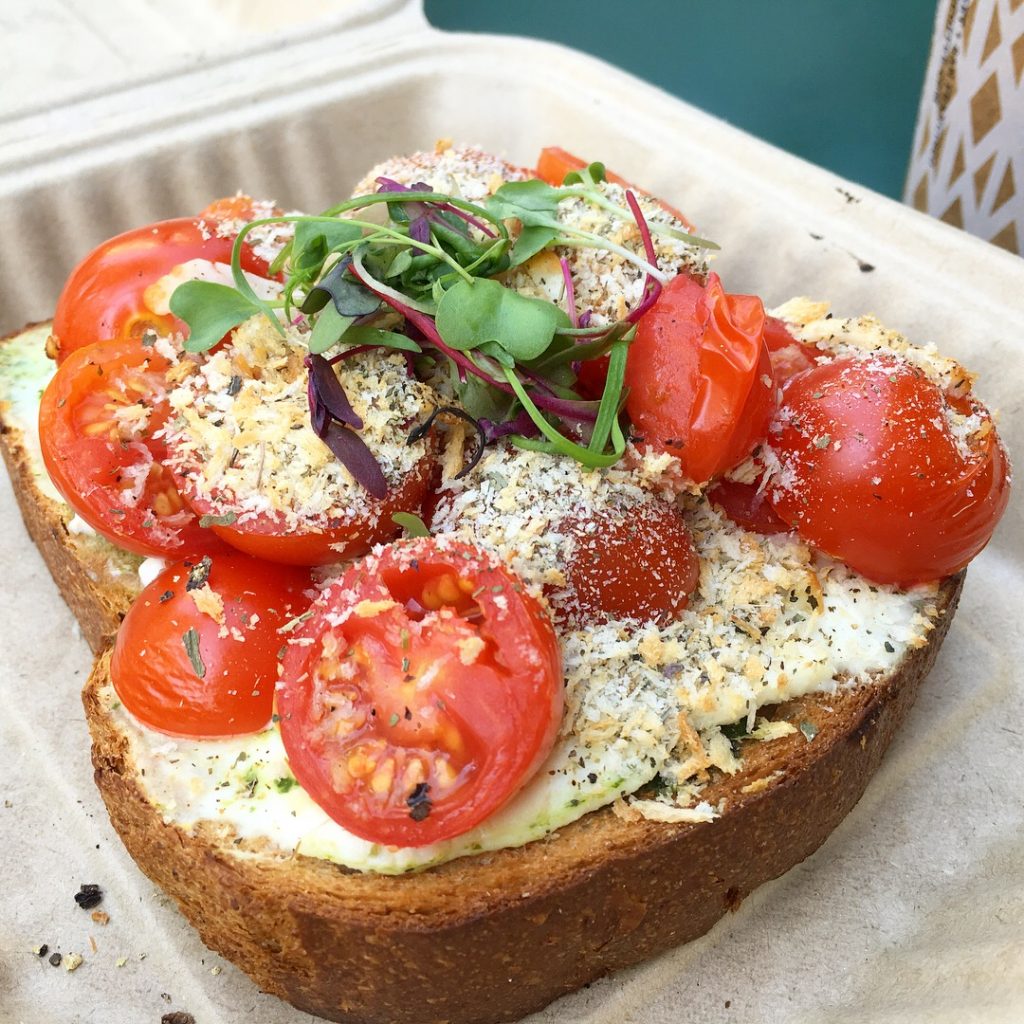 Oh my gosh.
This Labor Day weekend is soo busy for me. My friend is getting married on Saturday, but technically the festivities started already with rehearsals on Thursday night. I'm excited yet kind of nervous. I've never been part of a wedding before so I'm worried that some how some way, I'll make a mistake, ruin the wedding, and be forever remembered for it on video. Does anyone get those types of nightmares? lol
Do you have any plans for Labor Day weekend?
In the mean time, in this week's finds….
Many of my friends and coworkers are starting to grow their family so this gender reveal cake would be perfect for them.
With September here, it feels like fall is quickly approaching. And this toasted gnocchi with herb brown butter sounds like an amazing meal for fall.
I can't wait to give this late summer vegetable bolognese with creamy polenta a try.
Omg. This grilled corn, chicken, and bacon beer chowder sounds soo delicious and perfect for a chilly day.
This chicken broccoli cheddar quinoa casserole sounds perfect for a weeknight dinner.
If you're looking for a gluten free and vegan dessert, these zucchini cupcakes with vanilla frosting might be exactly what you're looking for.
If you're looking for a vegan version of chocolate chip cookies, you'll want to try these small batch vegan chocolate chip cookies.