Fresh cranberries baked with a brown sugar crumble topping. These cranberry crisp bars are easy to make and a delicious dessert for the winter.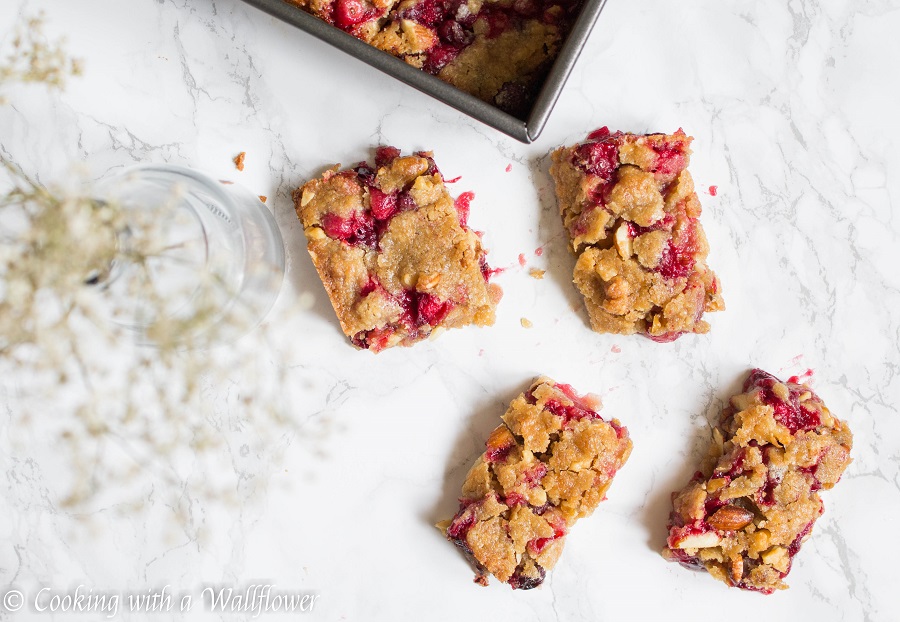 Just 4 days left!
Are you ready? Because I'm definitely not. Maybe it's because Christmas is on a weekend this year, and since I don't really have extra time off, it doesn't quite feel like the holidays, which also means I'm procrastinating.
My Christmas shopping is just partially complete. But that's okay since I won't see all of my friends before Christmas, so I still have some time left. Shh… Don't tell on me.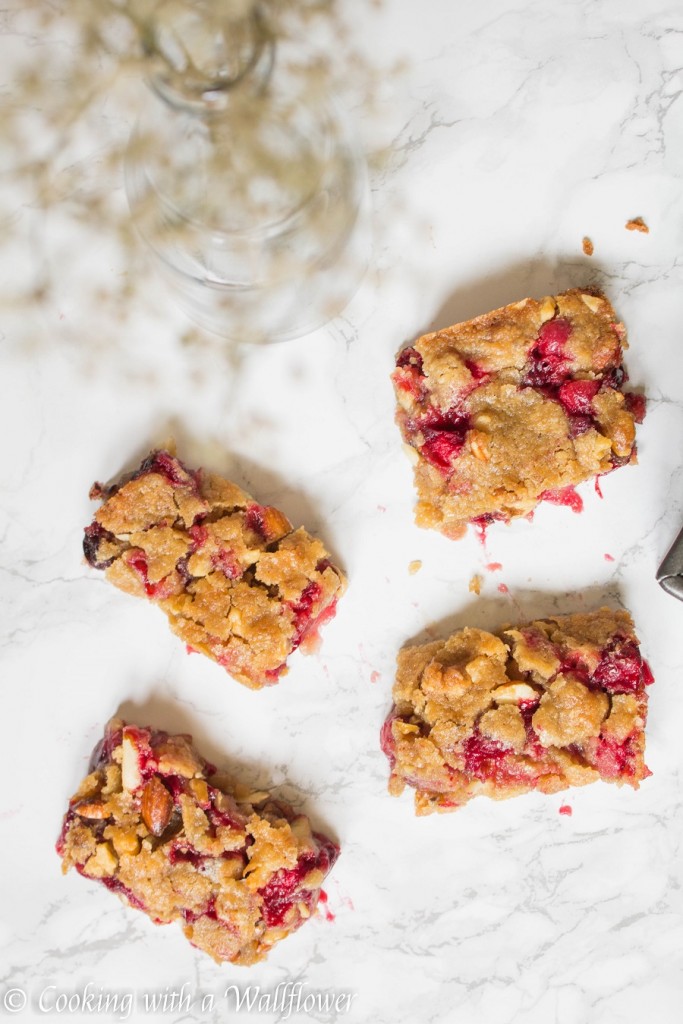 I do have some baking to do though. We're going to spend the weekend with family. I'm thinking hot chocolate, popcorn, cookies, and Christmas movies like the Home Alone series or the Hallmark Channel movies. Or maybe we'll go to Christmas in the Park in downtown San Jose. If you ever get the chance to go, you have to order the snowman hot chocolate from the food stands. It's seriously one of the best! Especially when you're walking around looking at Christmas displays in the cold. And how can you resist having a snowman in your hot chocolate?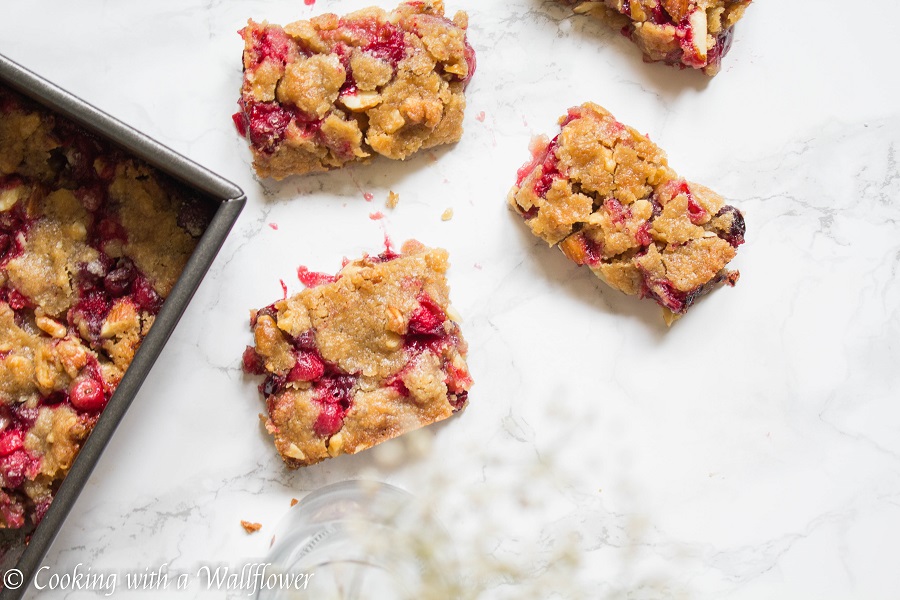 For me, December is all about the desserts. Whether it's fresh baked cookies, or chocolate barks, or brownies, or these cranberry crisp bars, I want them all.
Plus, I like having the oven on during the winter. It makes the kitchen and the rest of the house nice and cozy, especially when it's freezing outside despite the sunshine.
So I'm going to indulge, and make these cranberry crisp bars.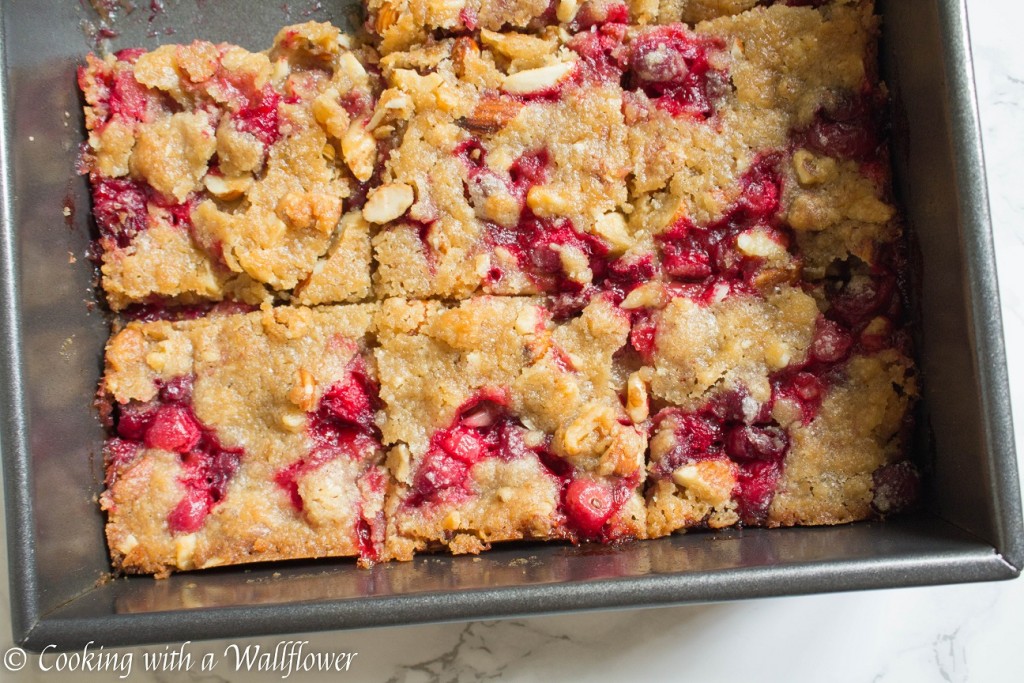 Fresh cranberries baked with granulated sugar, lemon juice, and flour until they become jam like. These cranberries are topped with a brown sugar, walnut, and almond buttery crumble. Each bite is sweet and tart, and just oh so delicious, a perfect treat for the winter. And maybe your next get together?
You can find the recipe for these Cranberry Crisp Bars over at Ask Anna.
What will you be baking this weekend?