Melted white chocolate in milk with vanilla extract topped with whipping cream and a chocolate drizzle. This white hot chocolate is a delicious twist on the classic hot chocolate, another way to stay warm during the cold winter.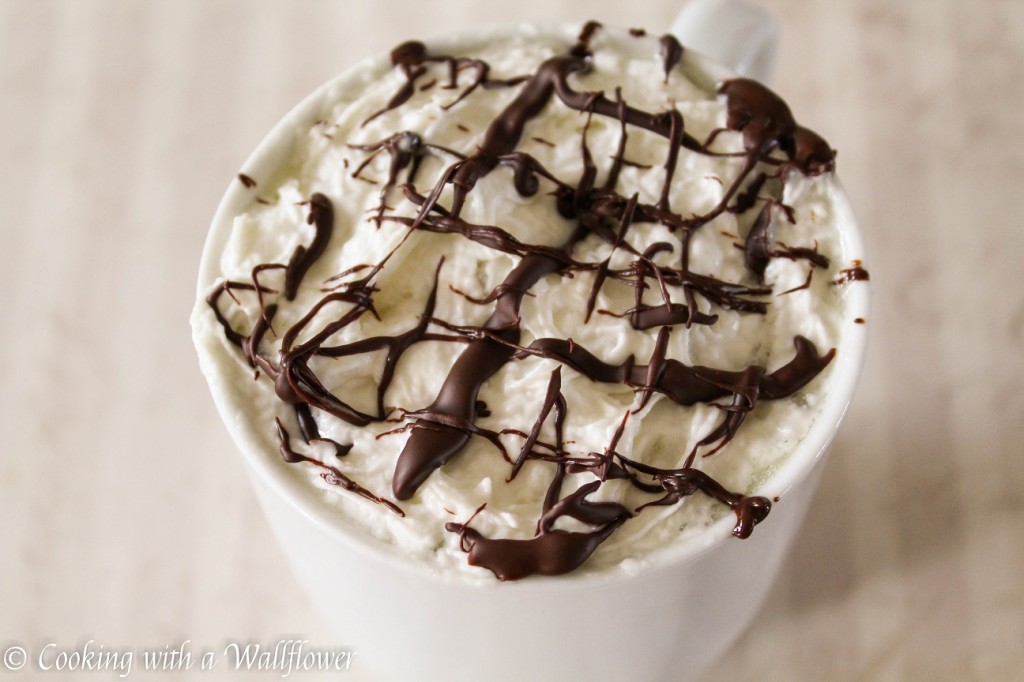 A few months ago, I bookmarked an interesting coffee shop I found on Yelp: Never too Latte (isn't that cute?). They served flavored specialty hot chocolates, mochas, and lattes.
Oh my god! Flavored hot chocolate?! Of course I wanted to go. But this coffee shop was located all the way across the city, and since I'm rarely ever in the area, I didn't have a chance to go. Then when I'm finally in the area because I was volunteering at a preschool dental screening, I was soo disappointed that the shop closed! I really wanted to try the pistachio hot chocolate and the red velvet hot chocolate! They have a main store in San Bruno, but it's way too far, and out of the way, for me to go for hot chocolate. But can you imagine trying all these flavors? White hot chocolate, red velvet, pistachio, toasted marshmallow, peppermint, white hazelnut, raspberry, nutella, banana, ying yang, and de Amaretto?
Drool worthy.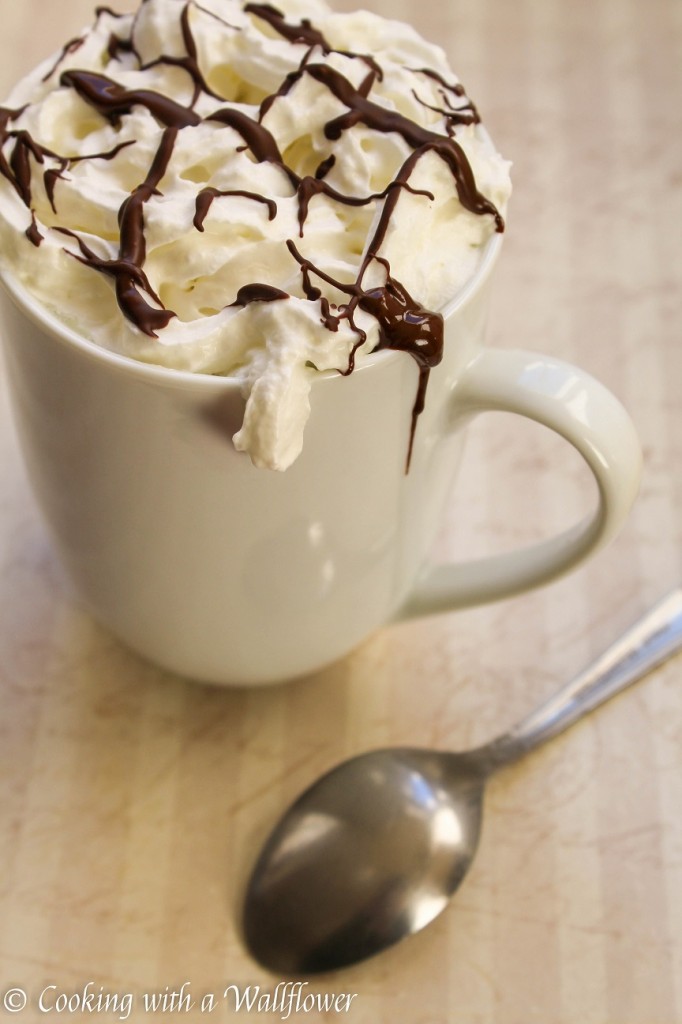 So guess what? I'm going to try to bring these flavors to you in a hot chocolate series that I'm starting, well, now. =)
I'm probably not going to attempt every single flavor on their menu. I'm all about using common ingredients, ingredients that we use often in our kitchen. I'm not sure I'd know what to do with the rest of the extract or the syrup, especially if it's the Torani size bottles! But we'll see. =)
We already have one done, my peppermint hot chocolate from a few weeks ago. Now, we have another, white hot chocolate.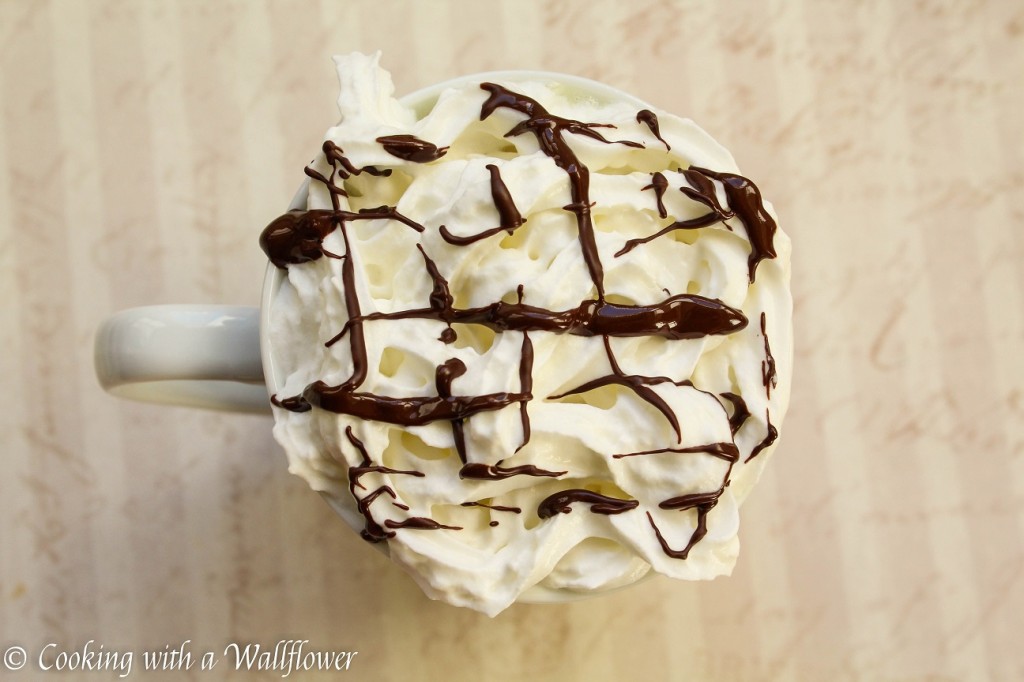 Keep in mind that white hot chocolate is not like hot chocolate. Hot chocolate is rich and well, chocolaty. White chocolate, on the other hand, is not. So with this white hot chocolate, you'll taste the sweetness of the white chocolate, but it won't be as rich and velvety as hot chocolate. Different, but no less tasty.
Every chocolate is different, as is every brand. Ghirardelli chocolate is different from Lindt chocolate, which is different from Hershey's. The same goes for white chocolate.
In this particular recipe, I used Lindt's white chocolate truffles and chopped up the chocolate. If you use a different brand, use half as much white chocolate and add more as needed. Just to make sure that it doesn't become too sweet.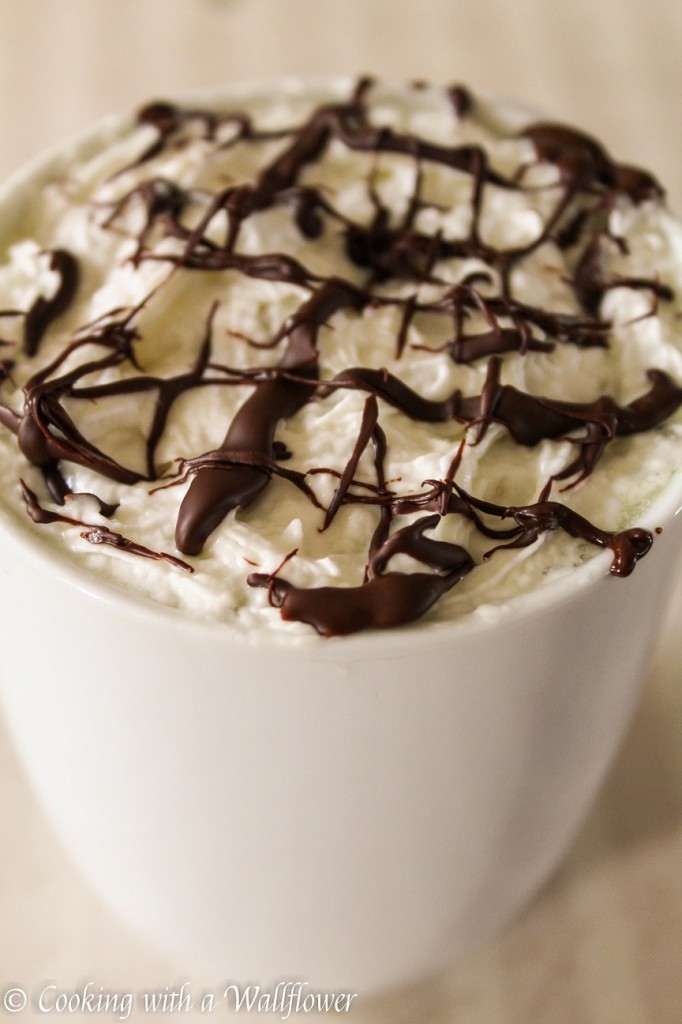 What I love about this white hot chocolate is that it's very vanilla-y. And since white chocolate is already sweet, there's no need to add more sugar. This white hot chocolate is a fun twist to the classic hot chocolate. And I can't wait for you to try it!
You can find the recipe for this white hot chocolate at Ask Anna Moseley, where I'm contributing this month.