A whole year has almost gone by. Can you believe it?
This year has been life changing for me. I finally got my license, started working as a dental hygienist, and reached so many personal milestones with my blog.
Thank you so much for staying with me on this amazing journey! And I can't wait to see what's in store for 2015!
Today, I thought that I'd share with you some of my most popular recipes.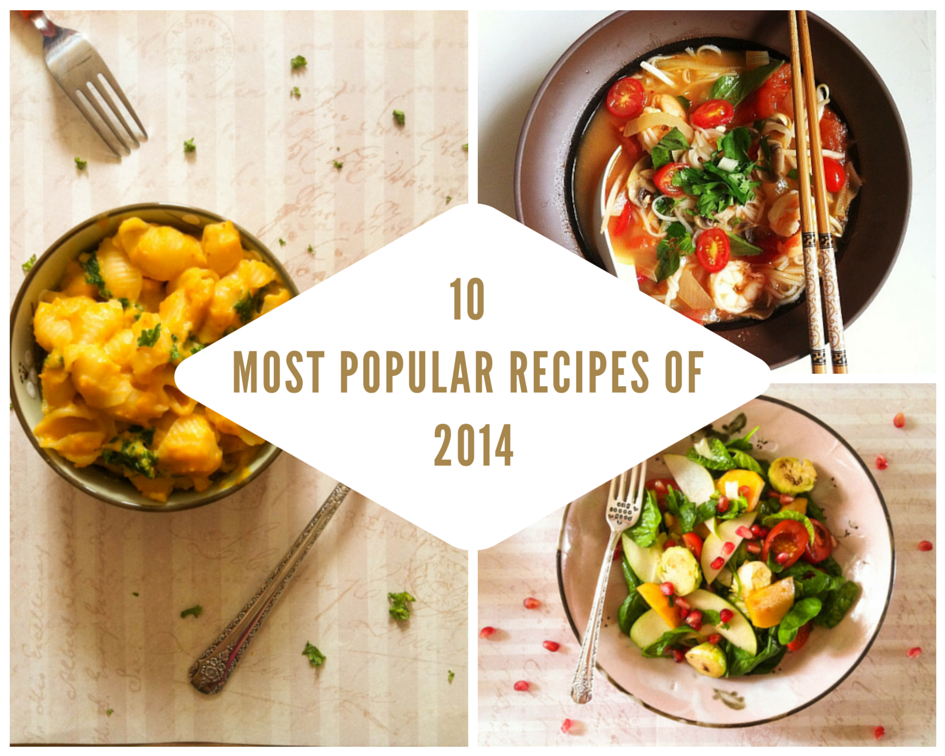 Vietnamese pho noodles in Thai spicy and sour soup with shrimp, mushrooms, and refreshing basil, a quick and easy recipe for a cold dreary day.
If you haven't tried this soup yet, I think you really should, especially if you're a lover of both Vietnamese and Thai cuisines.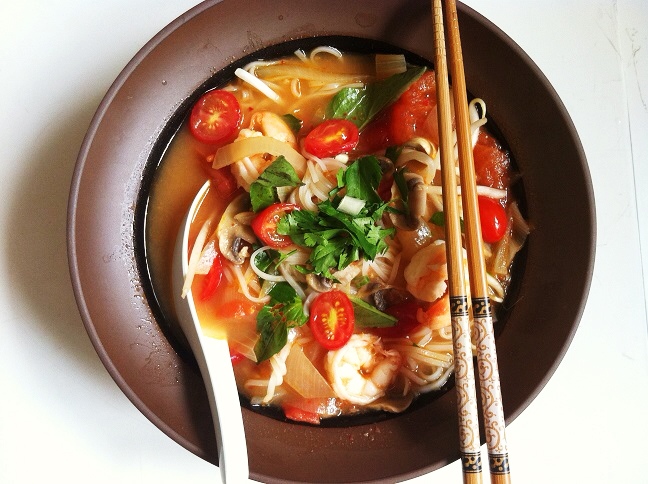 Crispy on the outside and soft on the inside, these hash browns are quick and easy to make and taste amazing. Add a dollop of sour cream, a crumbled strip of turkey bacon, a sprinkle of cheese, and a pinch of scallions, and it's like a baked potato but even better.
Crispy potatoes and bacon are my weakness! A year later, this is still one of my absolute favorite breakfast options.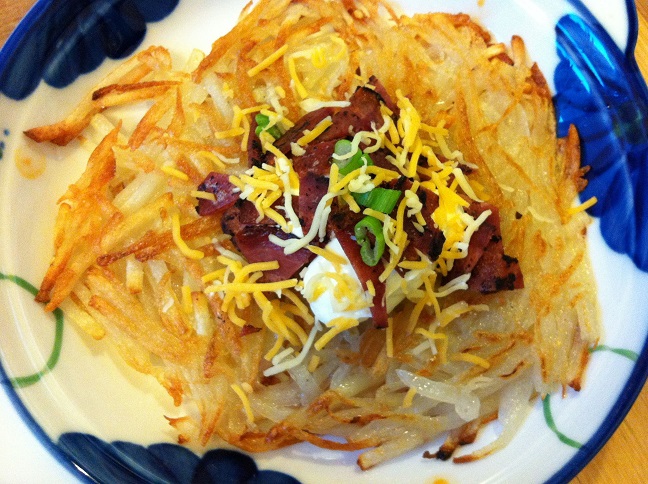 Cheesy Garlic Pull Apart Bread
Warm garlic bread with melted cheese in every single delicious bite. Crunchy on top and soft on the inside, this cheese garlic pull apart bread is perfect for serving guests.
Cheesy garlic bread? I really can't resist. And these remind me of Red Lobster's Cheddar Bay Biscuits, just much softer.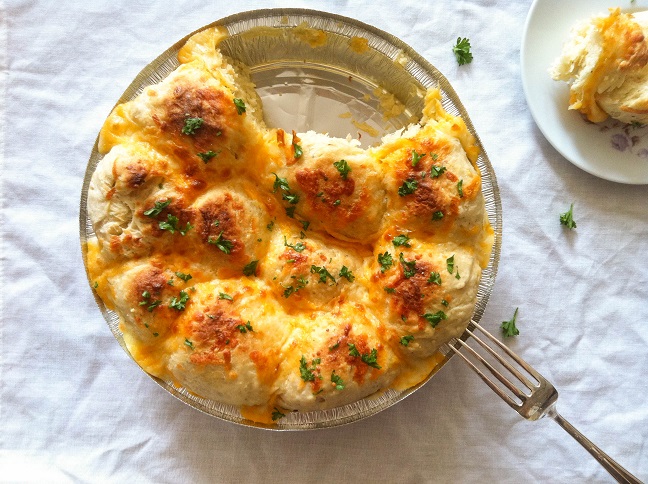 Blackberry Mint Iced Tea Lemonade
Iced tea lemonade with a hint of mint and crushed blackberries, a refreshing drink for a hot summer day. 
Remember those Starbucks iced tea lemonades? Well, now you can make them at home.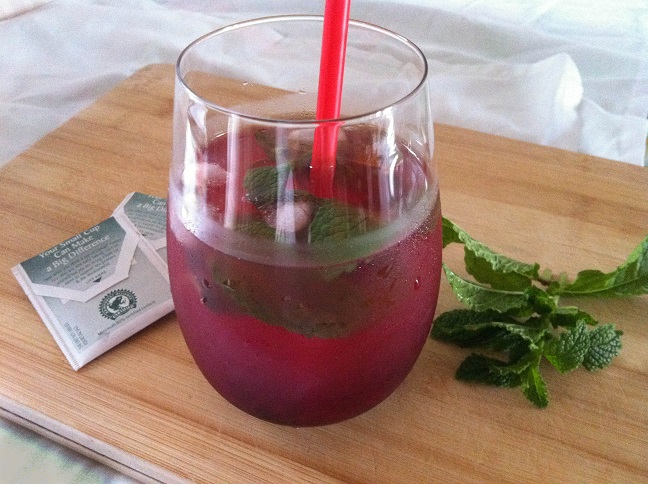 Crustless Spinach and Artichoke Quiche
A crustless (yes, crustless!) quiche packed with spinach, artichoke, garlic, and melted cheese. Both gluten-free and vegetarian, this deliciously creamy quiche is healthy and perfect for any meal.
I love quiche, and this crustless version is so simple to make.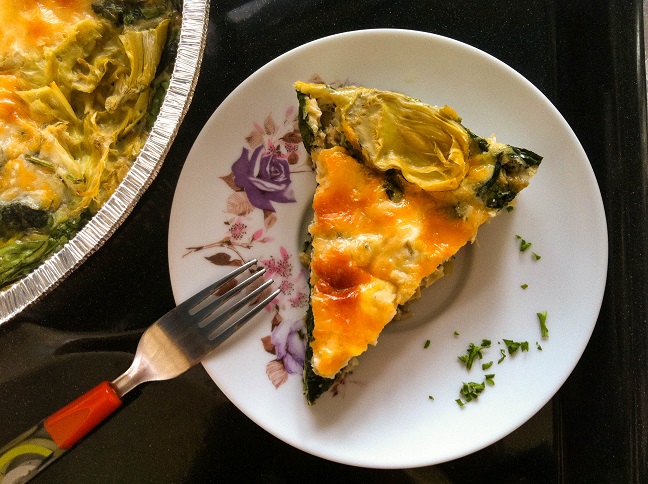 Acai blended with banana to create a creamy parfait topped with sweet strawberries, sliced bananas, and crunchy granola. Quick and easy to make, this acai bowl can be a delicious breakfast or a late afternoon snack.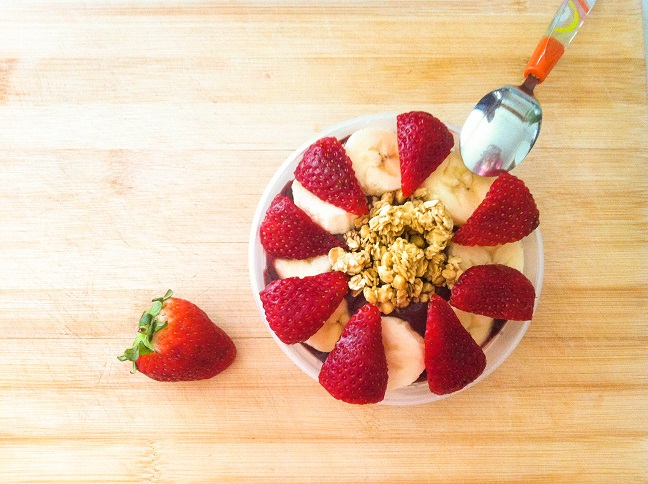 Warm Autumn Brussels Sprouts Salad
This warm autumn Brussels sprouts salad is loaded with spinach leaves, sliced pears and apples, pomegranate seeds, sweet grape tomatoes, and persimmon, embodying the flavors of fall. Tossed together, this salad is both sweet and savory with no need for additional salad dressing.
I know, I know. You don't like Brussels sprouts. But that probably means you haven't tried this recipe before!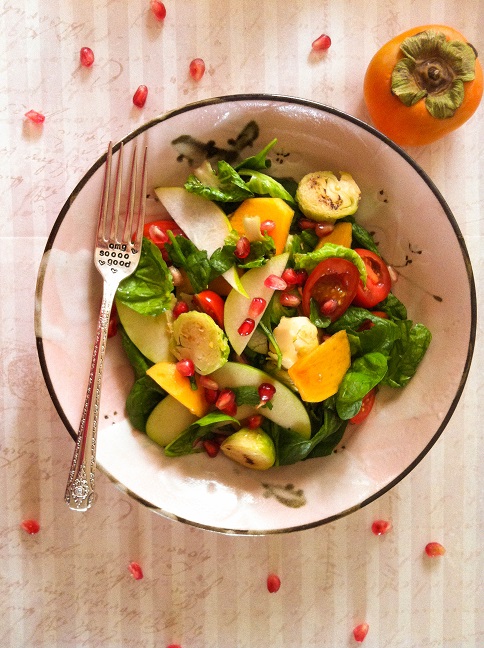 Warm and slightly sweetened baked strawberries and apples topped with a crispy brown sugar crumble. Delicious and easy to make, this recipe is perfect for fruity dessert cravings.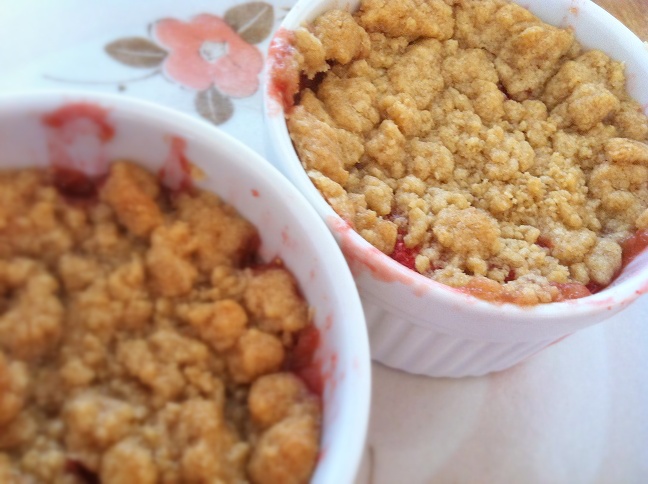 Cheesy pasta shells coated with rich, slightly sweet pumpkin puree, bite size kale, and just a kick of garlic. Fall meets comfort food in this deliciously creamy pumpkin kale mac and cheese.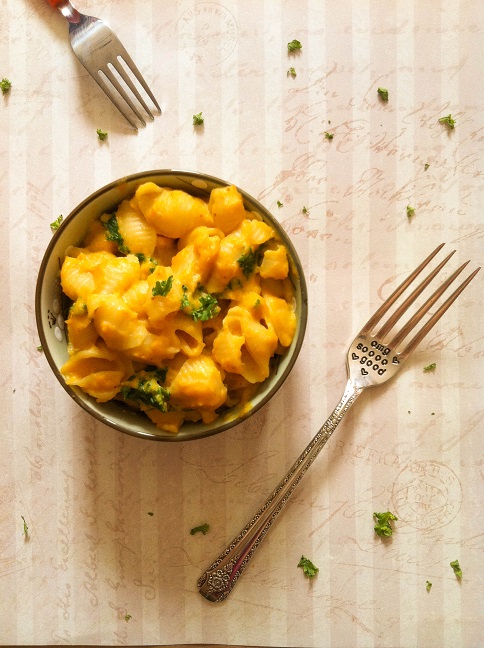 Strawberry Banana Peanut Butter Quesadillas
Crispy tortilla filled with sweet strawberries and banana over melted peanut butter. Warm, gooey, and delicious, this four ingredient quesadilla tastes amazing as a quick breakfast or an afternoon snack.
Definitely not the normal Tex-Mex quesadillas. This delicious breakfast dessert quesadilla is quite addictive.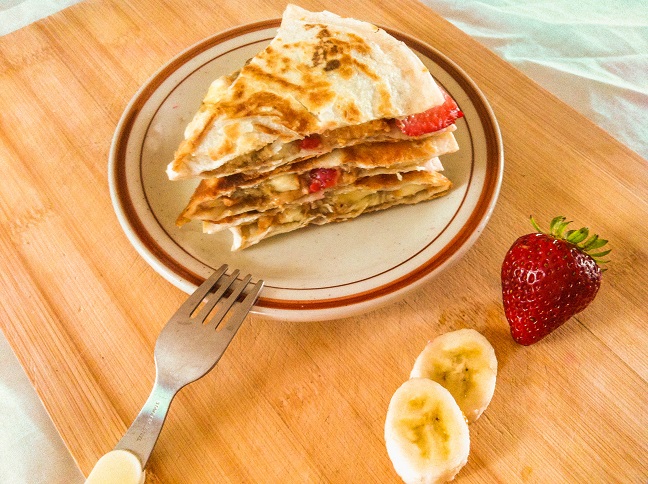 Hope you'll enjoy these recipes!