I can't believe it's already more than halfway through July! Summer flies by fast, doesn't it?
One of my favorite parts of summer is the abundance of fruits that are available. They're prefect for salads, beverages, and desserts. Who could resist?
So tonight, since I'm in the middle of changing my blog layout, I decided to re-share with you several desserts that are refreshing and just in time for the peak of summer. Hurry and try these desserts before the fruits go out of season!
Strawberry Mango Coconut Sticky Rice
Slightly sweetened sticky rice with a hint of coconut topped with sliced strawberries and mangoes. A little twist to the traditional mango sticky rice, this dessert is simple to make and delicious, perfect for an indulgence after dinner.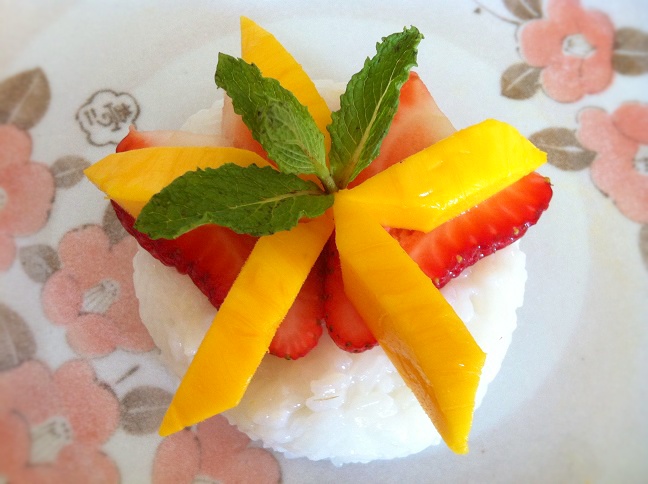 Creamy vanilla pudding with a hint of green tea topped with sliced strawberries and mint. Easy to make with just a few ingredients, this vanilla green tea pudding may appear simple but tastes delicious.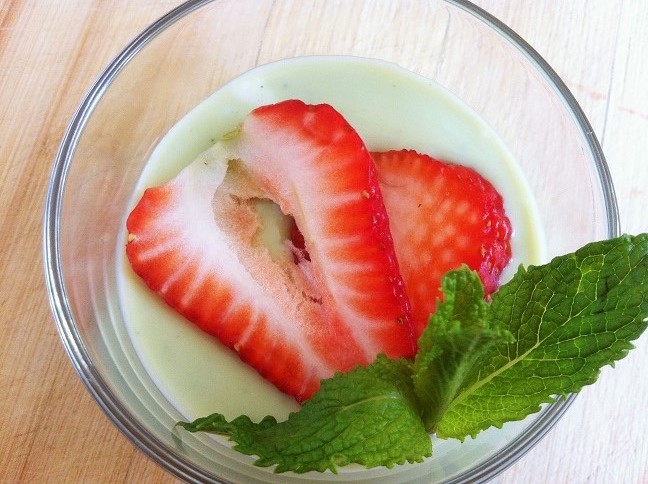 Frozen Honey Greek Yogurt Dipped Strawberries
Sweet strawberries covered in a creamy honey Greek yogurt. These strawberries are delicious and healthy, perfect as a guilt free snack to stave off those afternoon cravings for sweets.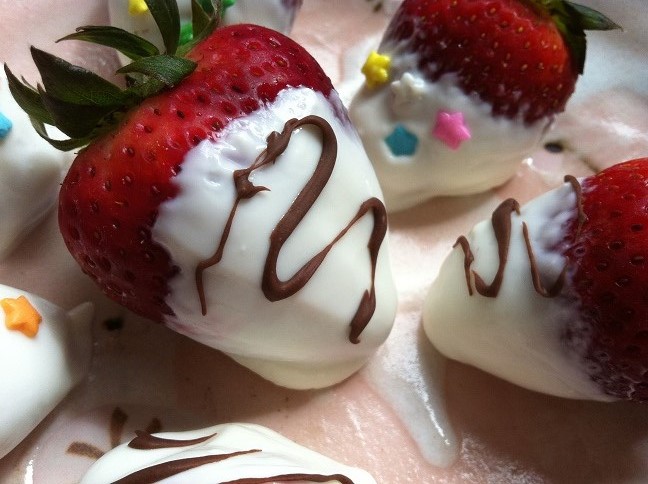 Frozen Greek Yogurt Blueberry Cups
Blueberries frozen in Greek yogurt with the slightest hint of honey, this mini snack is both guilt-free and delicious. Very easy to make, this frozen snack is perfect for staving off midday cravings.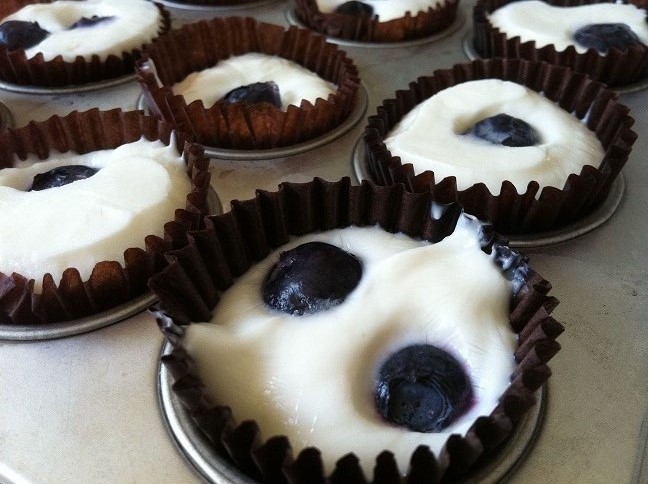 Sweet cherries topped with crispy brown sugar crumble. Simple to make with just a few ingredients, this Sweet Cherry Crumble will make a perfect seasonal dessert.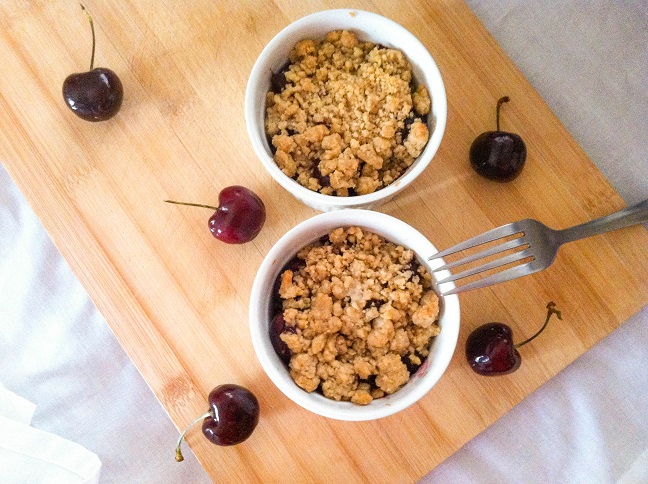 Ripe avocado blended with condensed milk for a slightly sweetened creamy avocado ice cream. Delicious and simple to make, this two ingredients ice cream will quickly become a summer favorite.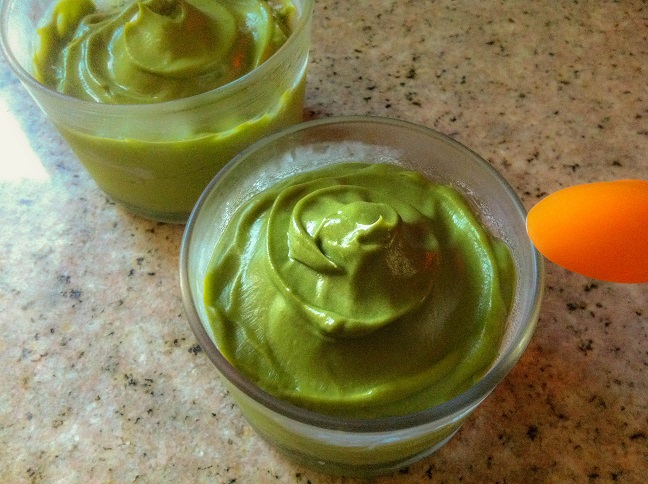 Mini Frozen Peach Strawberry Yogurt Cups
Creamy honey yogurt filled with diced sweet strawberries and peaches, a refreshing little treat for a hot summer day. Simple to make with just three ingredients, these mini yogurt cups are guilt free and delicious snacks for the entire family to enjoy.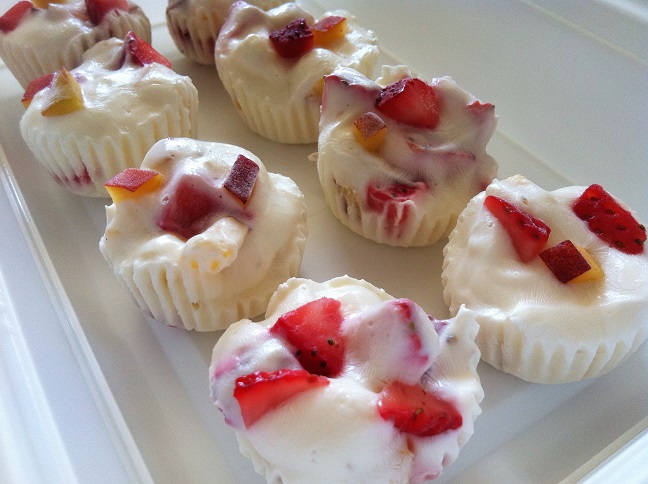 Strawberry White Chocolate Blondies
White chocolate blondie bars filled with fresh strawberries in each bite, a twist on the classic brownies. Topped with sliced strawberries, these blondies are perfect as a gift or as a summer dessert.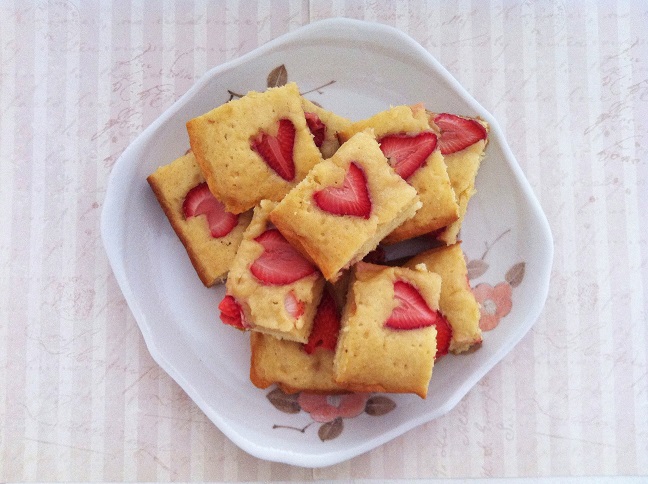 Sweet strawberries and peaches blended and frozen into delicious Popsicles, perfect summer treats with no added sugar.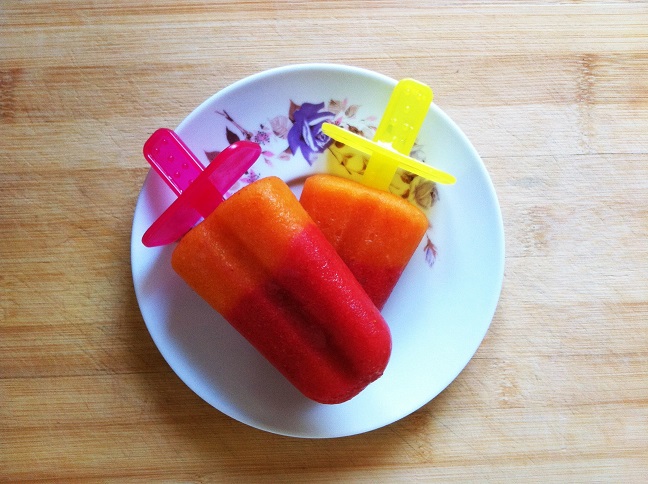 A refreshing mix of chopped fruits seasoned with citrusy lemon juice and tangy Tajin. A quick healthy snack for the family on a hot summer day.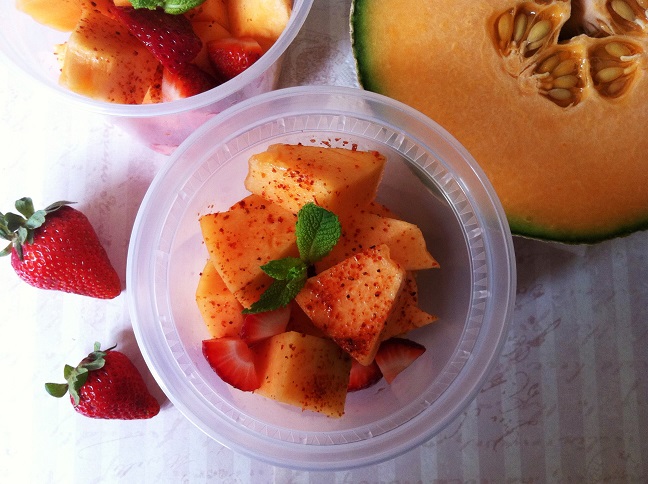 Have you tried any of these desserts yet? If you have, what did you think of it? If you haven't yet, I hope you'll find something you like!
I'm actually in the middle of revamping the recipes section by installing Ziplist. It'll allow you to save recipes into a "recipe box" as well as create grocery lists. I hope that you'll like the transition. If you have problems, please feel free to message me and let me know. =)