Greek yogurt with swirls of honey topped with caramelized bananas. This Caramelized Banana Honey Greek Yogurt is simple, delicious, and a great way to start the day.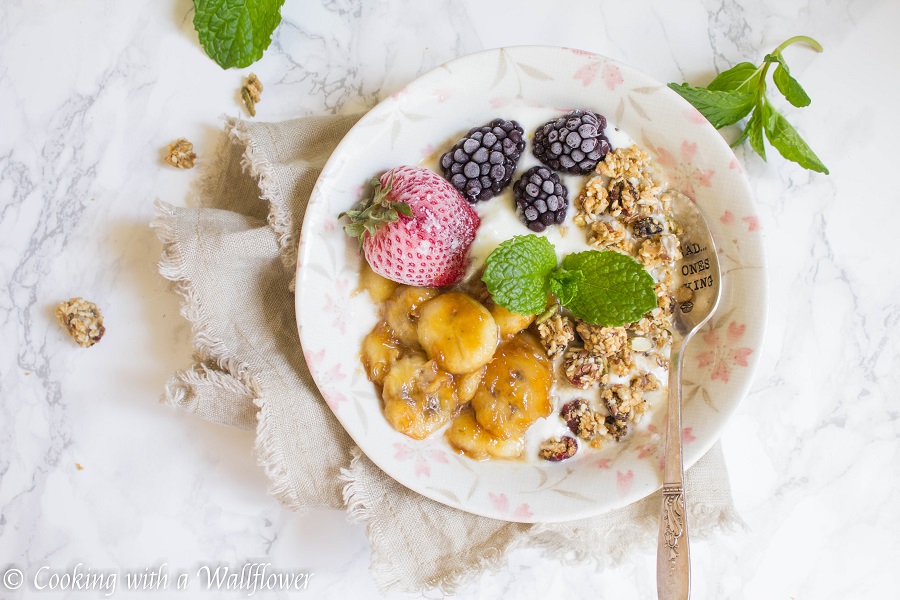 Happy Wednesday!
I hope you're having a good week!
It's been a difficult few weeks in the SF Bay Area. We've been dealing with wildfires that started from a dry lightening and thunder storm. We don't often get thunderstorms in our area and when we do, it's accompanied by rain. So a lightening and thunder storm without rain is unexpected especially when it's wildfire season. The skies are hazy and when we wake up in the morning, our cars are covered in ashes. And since there are so many little wildfires that have merged in massive ones, we're all praying for rain because so many homes and lives are threatened.
It's hard knowing that this could be our new reality.
But let's talk about food now =)
I'm going to keep it a little simple today by sharing with you this caramelized banana honey Greek yogurt bowl.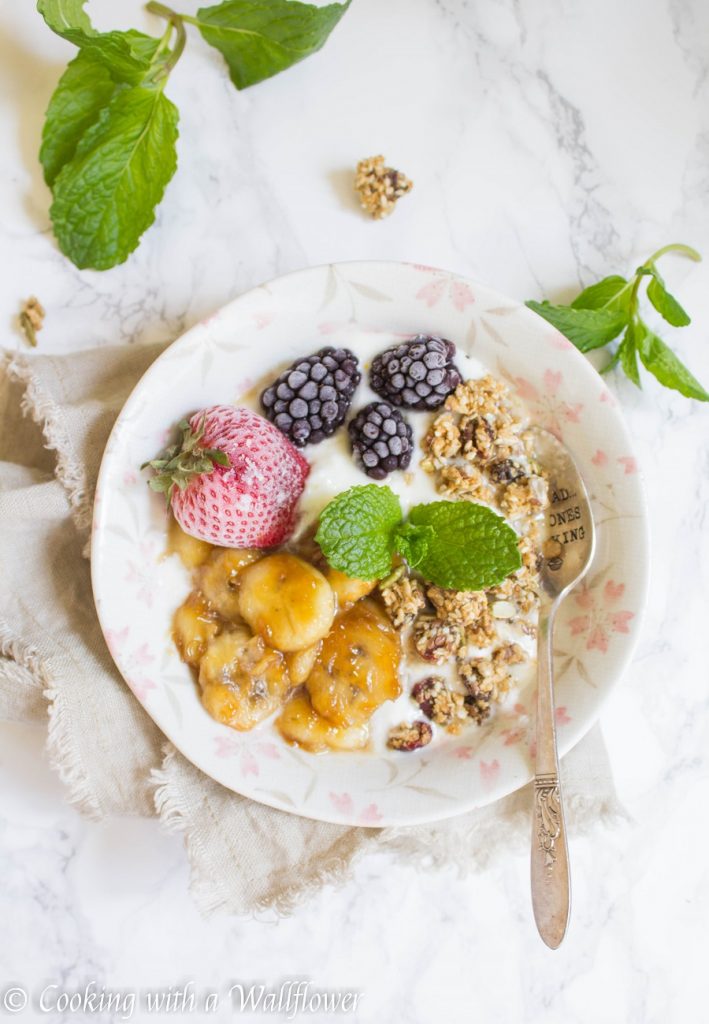 It's been so warm lately in the Bay Area, even in San Francisco. So I want something that is super simple to make that takes little to no time to make. I also want something that's cool and refreshing.
I've been obsessed with caramelized bananas. Since we seem to have bananas on hand most of the time, I wanted to use them and elevate them to turn them into the perfect topping for your Greek yogurt, smoothie bowls, and oatmeal.
I mean, bananas caramelized in brown sugar. Greek yogurt with swirls on honey. Super simple, super delicious, and super the kind of breakfast that's perfect for a hot summer morning. It doesn't take long to make either so it's perfect for starting the morning. Top it with berries and granola and you're all set.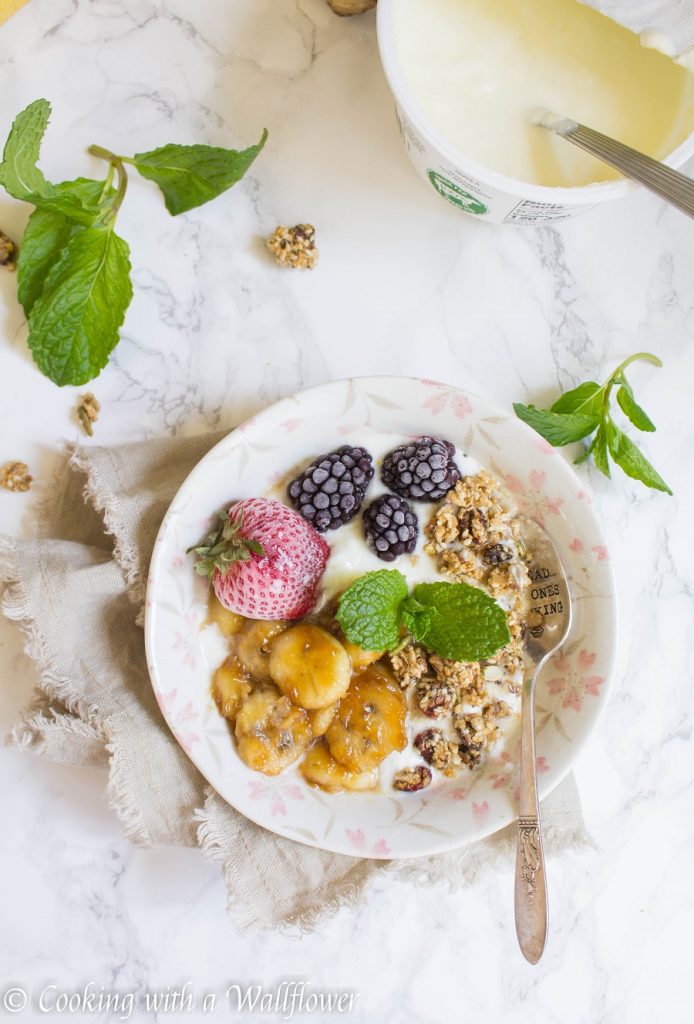 Find the full recipe to this Caramelized Banana Honey Greek Yogurt Bowl over at Ask Anna where I share recipes each month.
Enjoy!