Have you been to the top of Bernal Heights Park?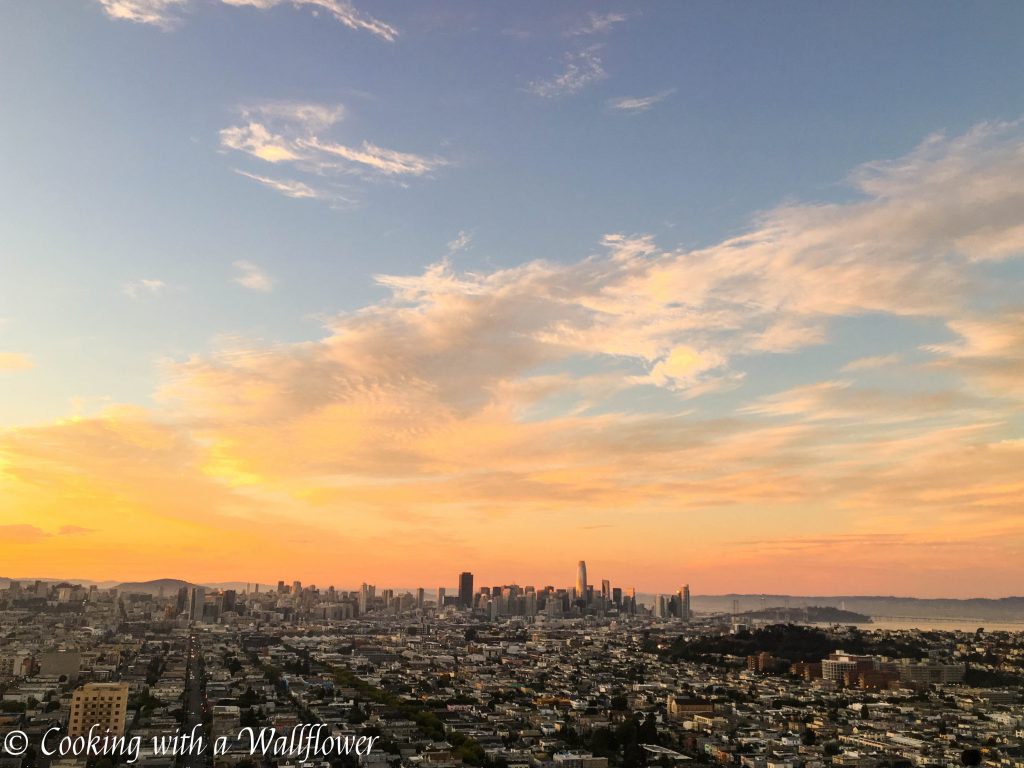 It has the most amazing views of the city from all angles. And on a clear day, the view of the sunset is amazing. How can you not obsess over the colors?
In this week's finds…
This roasted plums and yogurt dessert sounds soo delicious.
If you're looking for a summery cocktail drink, this blackberry mint mojito would be perfect.
I absolutely love chips and dips and this spinach dip sounds sooo amazing. Plus it takes just 15 minutes.
I love the combination of blackberry and peach during the summer and this blackberry peach galette is on my to make list ASAP.
Always in the search for unique ice cream flavors, this no churn blackberry ice cream with dark chocolate sounds so refreshing and delish.
This stir fried water spinach would make the perfect weeknight meal when served with rice.
What's summer without s'mores? These s'mores cookies embody summer campfire feels.
How delicious does this grilled yellow watermelon and cucumber cantaloupe salsa sound?
This cantaloupe quick bread sound so unqiue and delicious!
How mouth watering is this chocolate sheet cake? Even better? It's vegan.
I can't wait to make these homemade gyozas.
How amazing does this spanish potato omelette with spinach manchego cheese sound?
The color in these green tea matcha cookies.
How pretty is this light strawberry and yogurt mousse cake?
This lemon butter garlic salmon and this shrimp and pineapple fried rice would make the perfect meal any day of the week.
These raspberry yogurt ice pops would make the perfect dessert on a hot summer day.
Seriously want to try this slow cooker pulled pork banh mi.
Drooling over the decadence of these turtle brownies.
I definitely want to try this summery sweet cherry bruschetta on toasted sourdough.
A fan of seafood? These mussels in garlic miso broth look sooo good.