Every year I feel like there's something new that I'm obsessing over. This year happens to be peaches. I wanted to add peaches to practically everything. That's in reason of course. Desserts, drinks, salads, breakfast.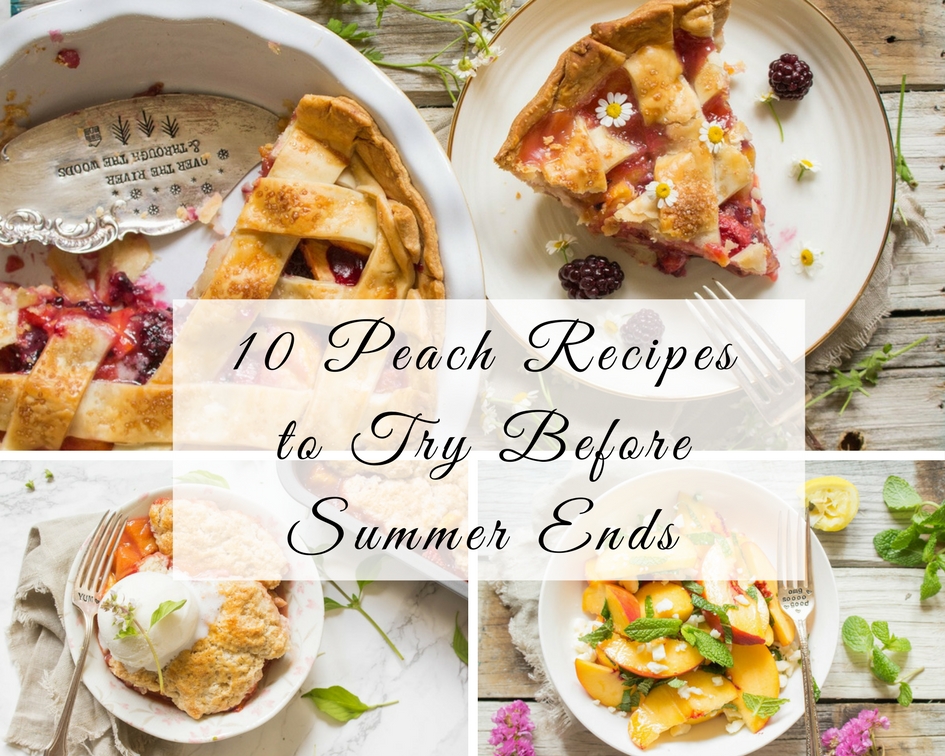 See? Almost everything!
So today, I wanted to share with you some of my favorite peach recipes. Peach season is coming to an end, and it's not coming back for another year. So this would be the perfect time to try some of your favorite peach recipes before you have to wait until next summer!
A double crusted pie filled with fresh peaches and blackberries. This seasonal blackberry peach pie tastes like summer in each and every bite.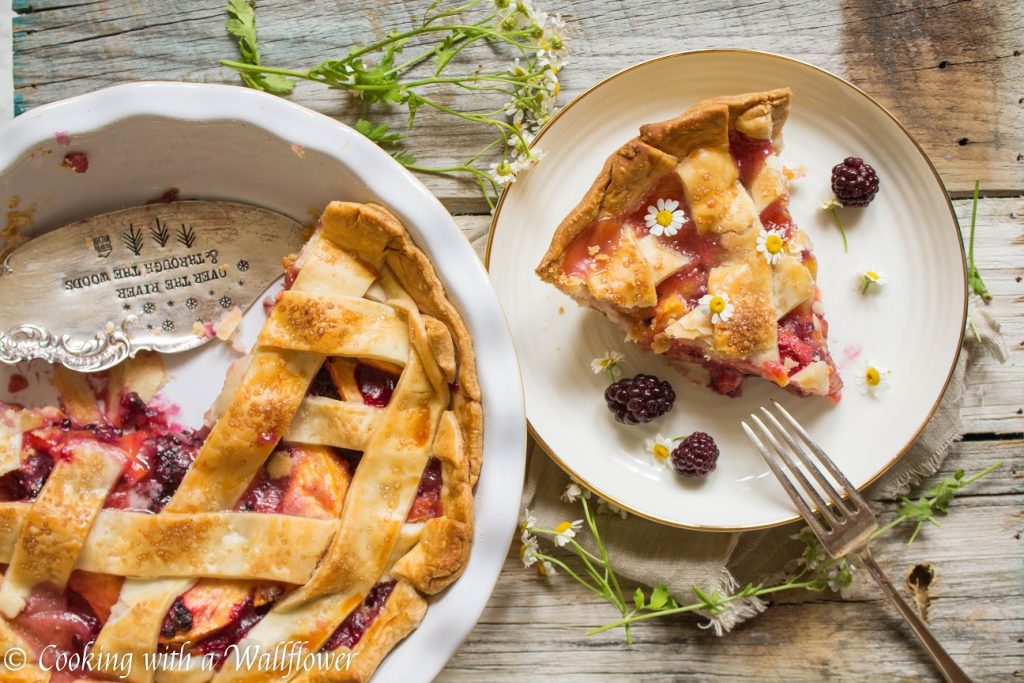 Sweet peaches with heirloom tomatoes, cherry tomatoes, basil, and mozzarella cheese. This peach caprese salad is a sweet summery twist to the classic we all love.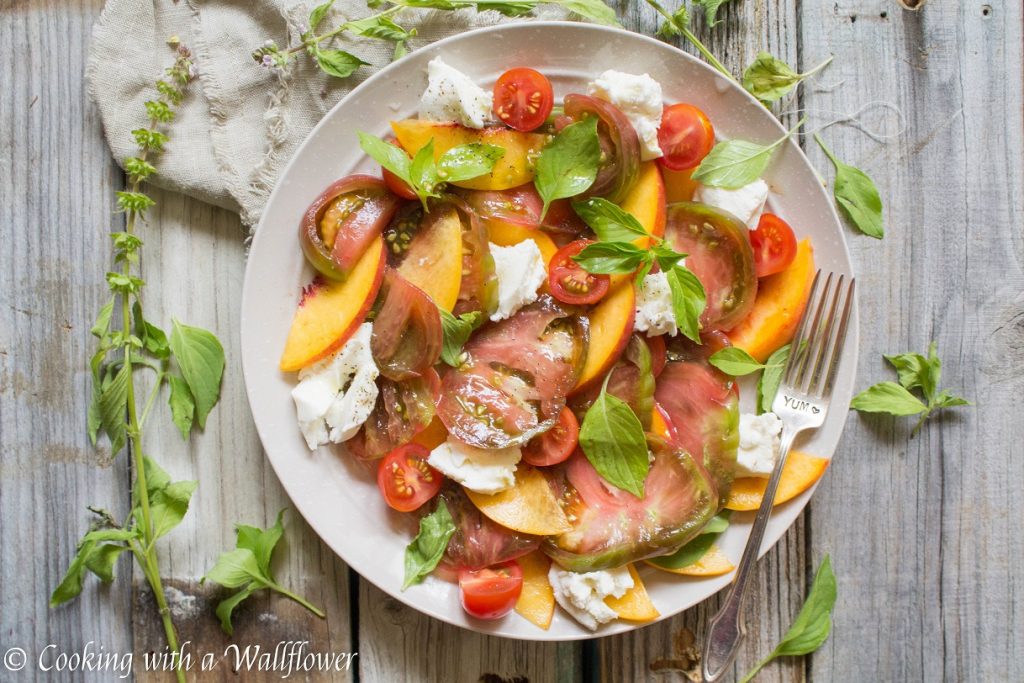 Strawberry Peach Cobbler a la Mode
Baked strawberries and peaches topped with a layer of buttery biscuit then served with vanilla ice cream. This strawberry peach cobber a la mode is the perfect dessert for summer.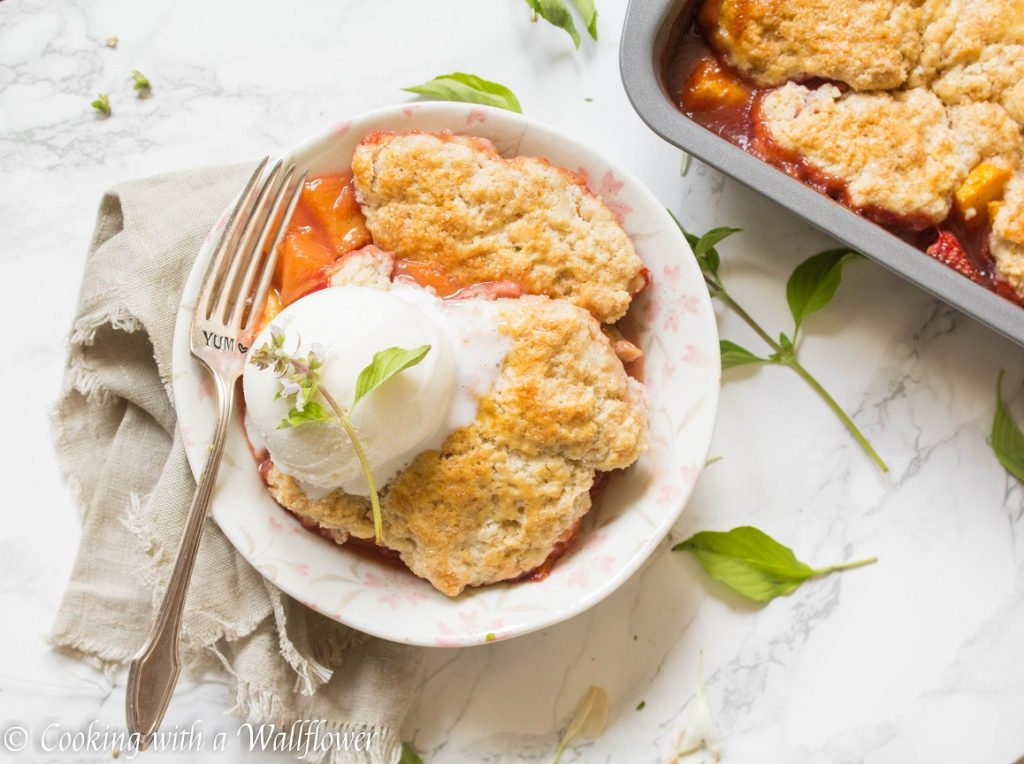 Strawberry Peach Layered Chia Pudding
Frozen strawberry peach smoothie served over a delicious overnight maple chia pudding and topped with frozen berries.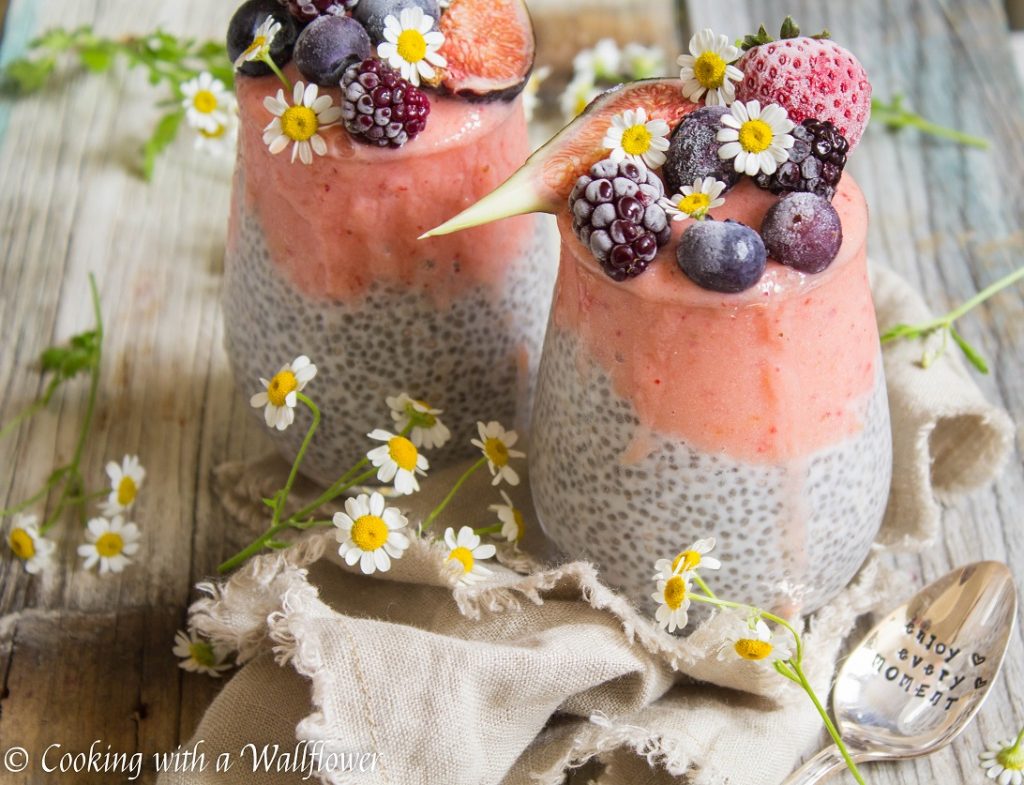 Yellow peaches tossed with chopped mint, honey, mozzarella, and lemon juice. This peach mint salad is delicious and refreshing, the perfect way to use up the last of summer's peaches.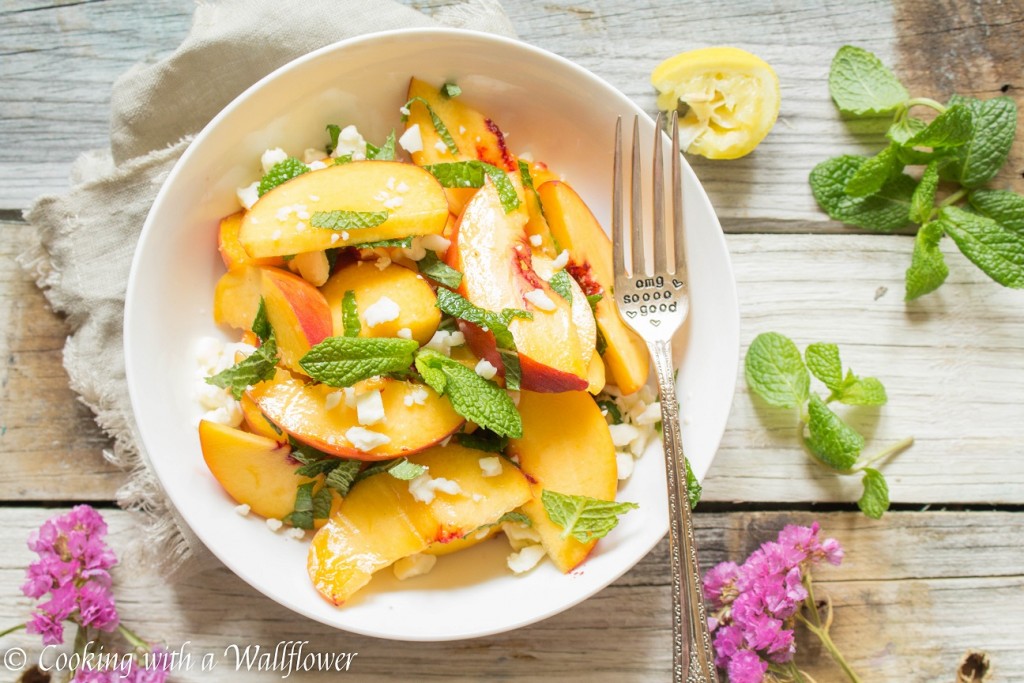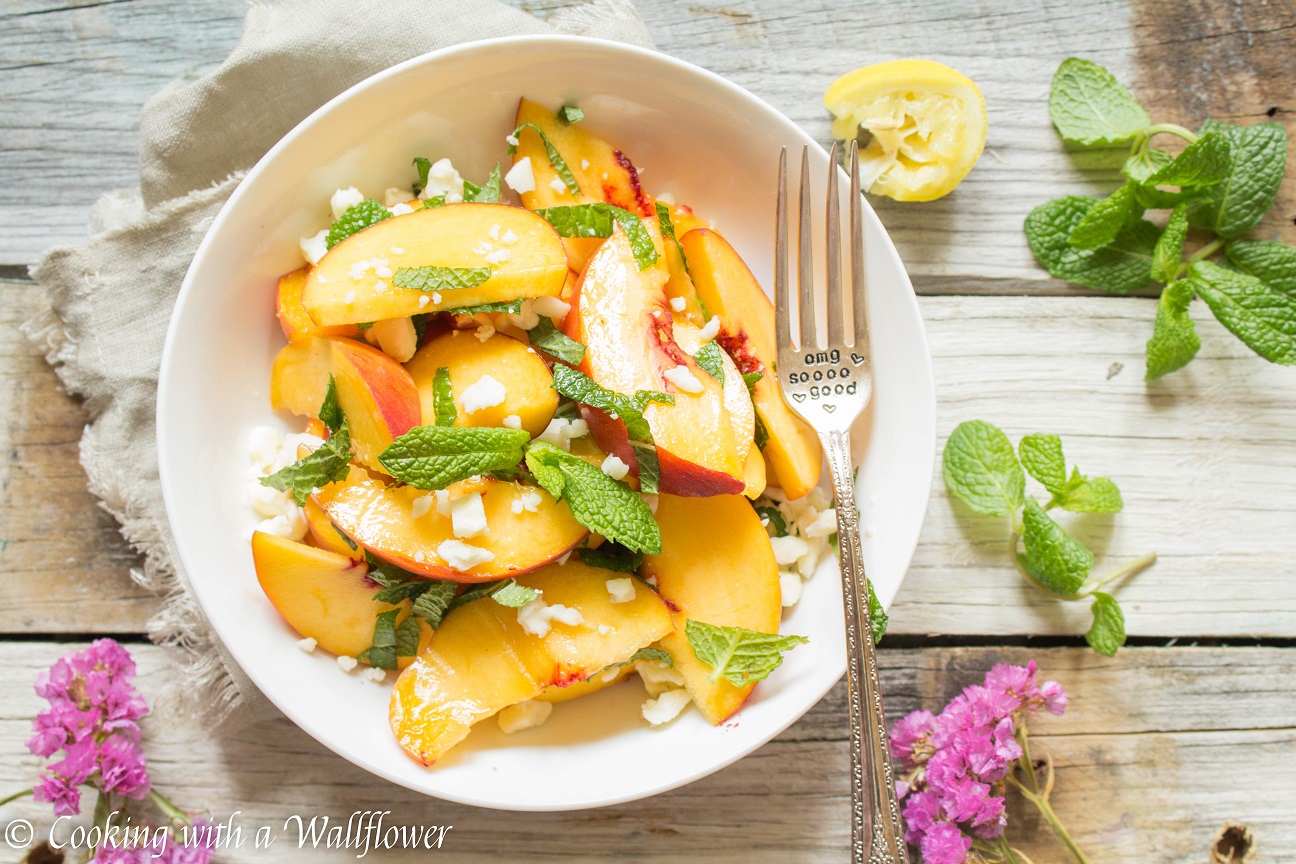 Peaches and Cream Steel Cut Oatmeal
Creamy steel cut oatmeal sweetened with fresh peaches and maple syrup. This peaches and cream steel cut oatmeal is delicious and perfect for breakfast.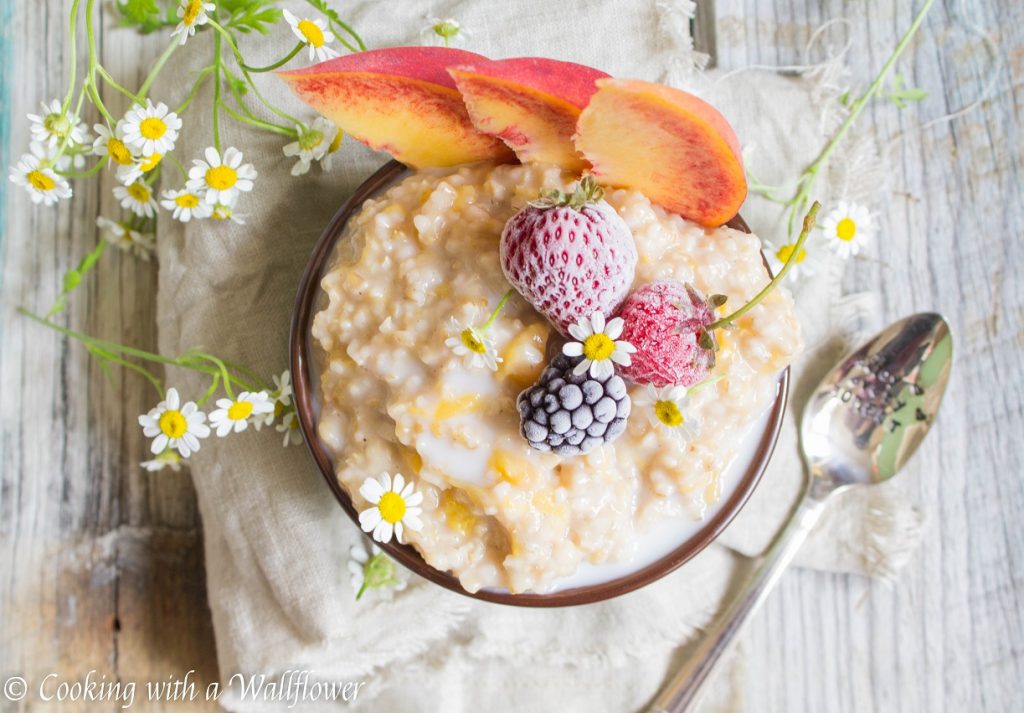 Soft tacos filled with mixed greens, honey peach BBQ shredded chicken, diced tomatoes, corn, and shredded mozzarella. These summery honey peach bbq chicken tacos are super easy to make and so delicious.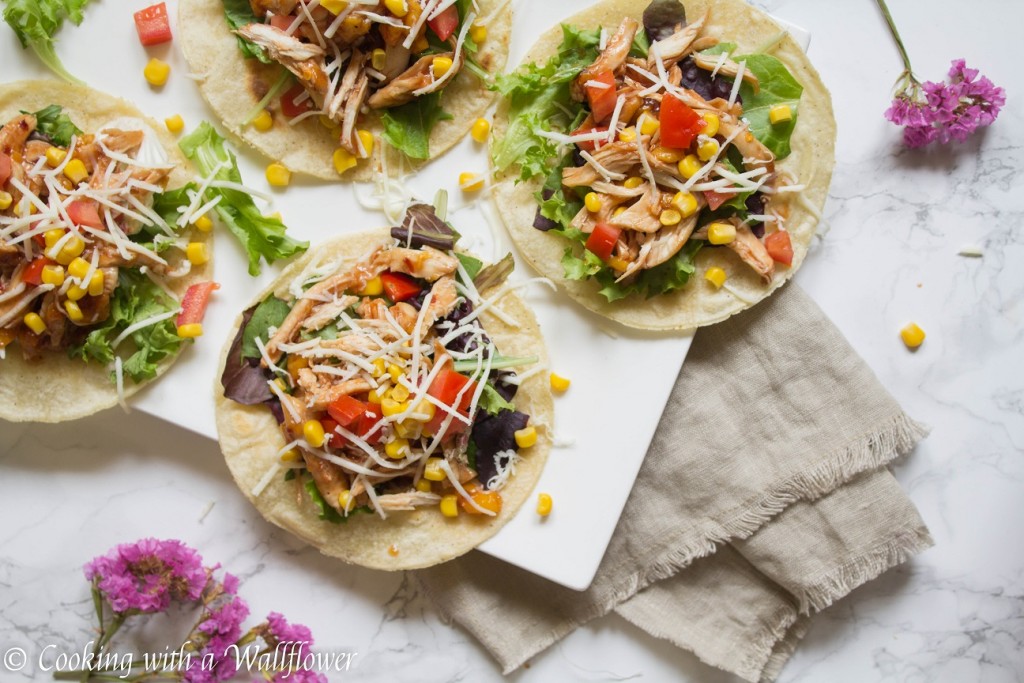 No Churn Strawberry Peach Ice Cream
Blended strawberries and peaches swirled into a simple no churn mixture with diced strawberries and peaches in every single bite.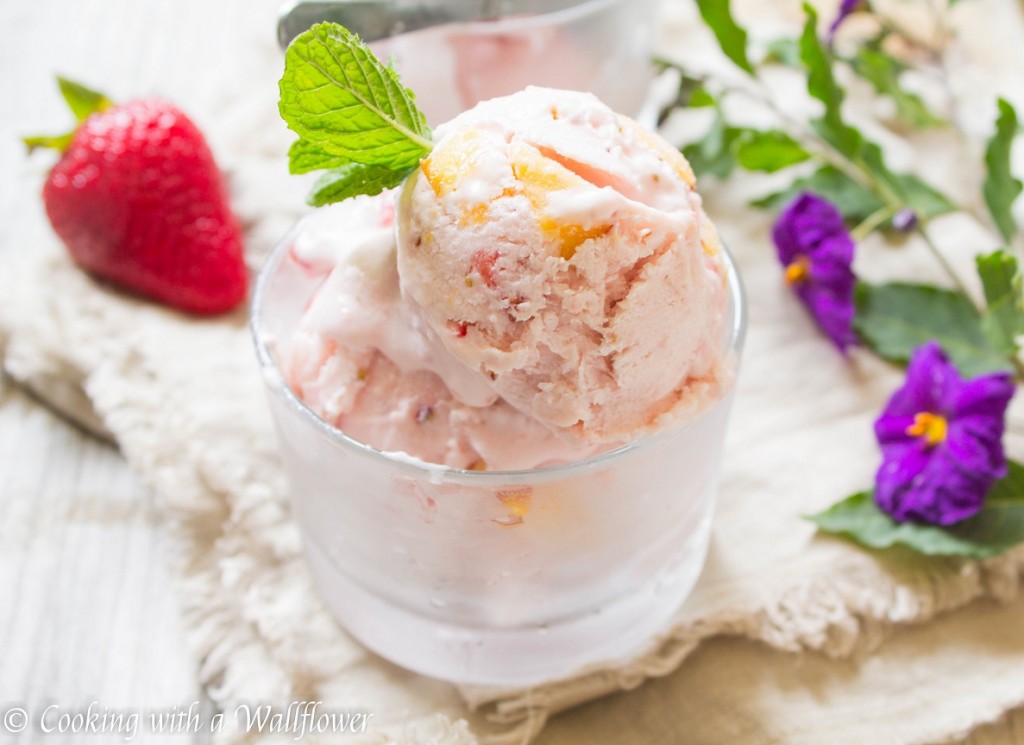 Fresh orange juice poured over a blend of sweet peach, strawberries, and blackberries.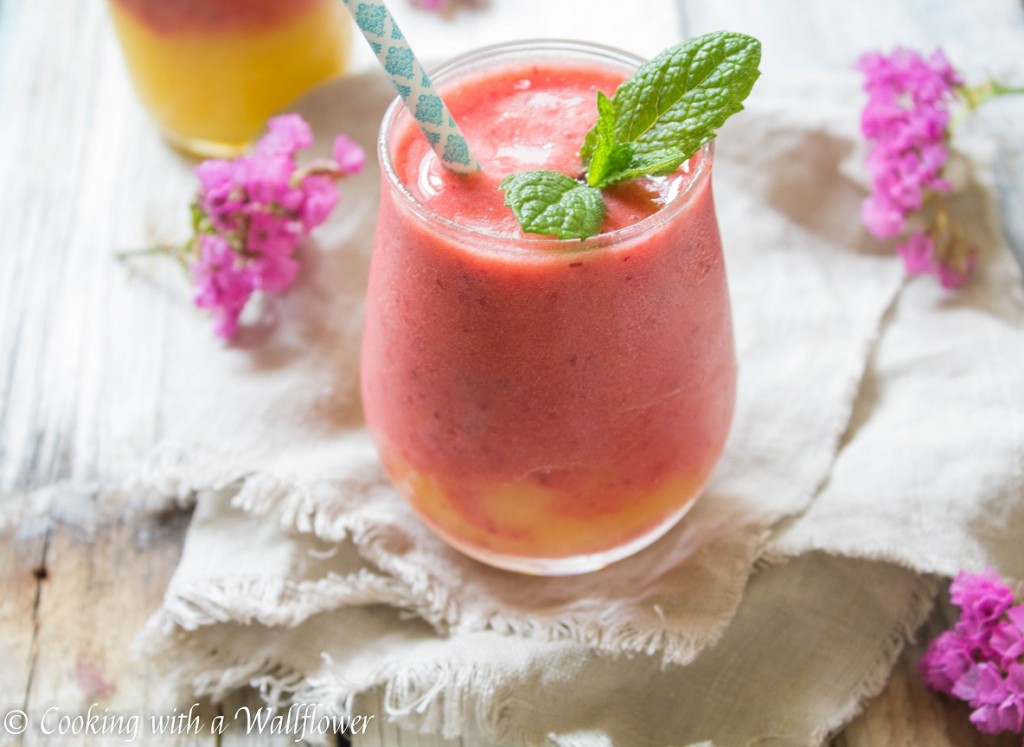 Peaches 'n Cream Puff Pastries
Fresh yellow peaches with cream cheese baked in puff pastries. These peaches 'n cream puff pastries are great as a summer dessert.