Have you been to the Yerba Buena in SF?
This waterfall is located in the Yerba Buena gardens. Behind the waterfall is the memorial for Martin Luther King Jr. And across the street is the SF Museum of Modern Arts.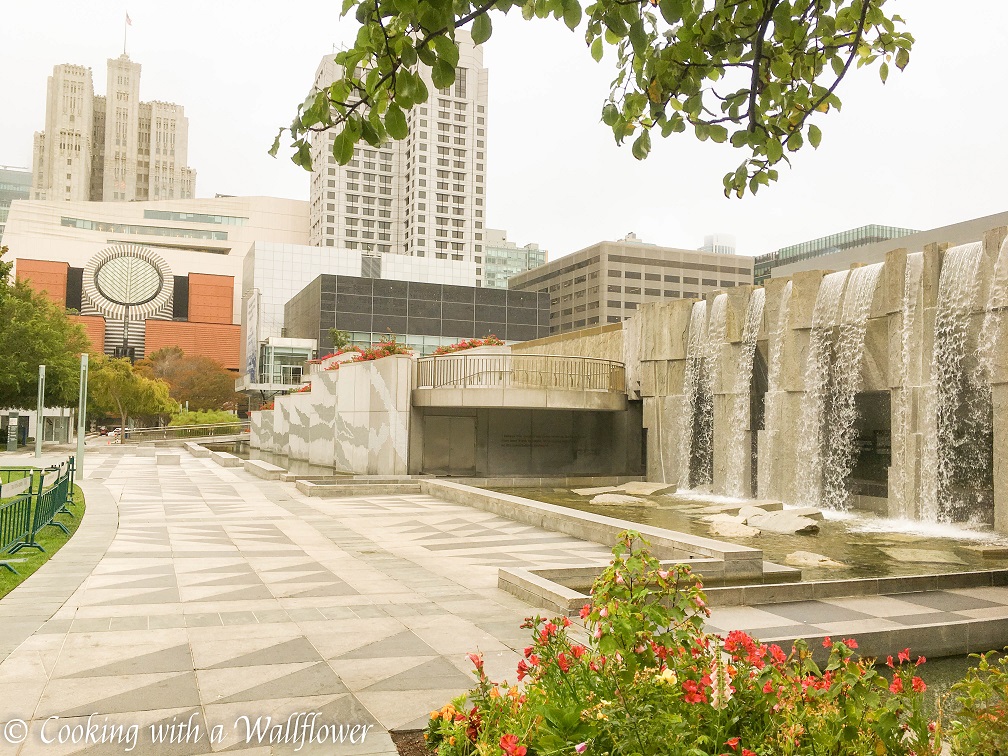 Also nearby is the Moscone Center where many conventions and conferences take place. This weekend the dental convention is in town. And I usually take a day or two to listen to lectures and browse the exhibits to learn about new products.
By the way, does anyone know how to do a toast? Like what do I say? I have to do a toast next weekend for my friend's wedding, and I have no idea how to go about doing it. I need help! Lol
In this week's finds…
Omg. These brownie walnut chunk cookies look soo mouthwatering and can't wait to give these a try.
If you saw my last post, you know I love peaches. This rosemary peach chicken in a white wine pan sauce sounds perfect a summer weeknight dinner.
This lemon pistachio zucchini cake sounds so delicious and refreshing.
OMGeee. Iced peach colada. Oh my god. Do I really need to say more?
It's an oatmeal raisin cookie and a granola bar combined in this oatmeal raisin cookie granola bar. The best of both worlds.
These hot honey pineapple wedges sound like the perfect summer dessert.
Who needs a regular size cookie when you can have this giant chocolate chip cookie? Can I have more than one?